Spring is finally here and Lost in the Lens is emerging from hibernation! To celebrate, we're giving 10 lucky readers the chance to win a 1-year subscription to the GPSmyCity travel app, valued at $18.99!
Once downloaded, the app turns your smart phone or tablet into a personal tour guide, connecting you to thousands of articles and walking guides written by travel writers and local experts worldwide.Using offline maps with GPS navigation assistance, you'll never have to worry about expensive roaming plans or spotty wifi connections when traveling again!
With GPSmyCity at your side you can explore and appreciate the best the city has to offer while always confident in knowing where you are, where you're off to, and why.
Other features include:
Location bookmarking on map
Touring routes clearly displayed on map
Precise turn-by-turn walking directions from one sight to another
"FindMe" feature displaying your exact location plus Auto Tracking feature displaying your movement on the map, so you always know if you are moving in the right direction (this feature is not supported by iPod Touch and iPad WiFi-only models
Ability to create your own self-guided walking tours.
GPSmyCity now offers a subscription service, available on iTunes with Google Play soon to follow!
For just $12.99, you will get access to the full version functions of all 480 city walks guides OR travel articles in 900+ cities worldwide.
For just $18.99, you will get access to the full version functions in all 480 city walking guides AND travel articles in 900+ cities, together covering 1,000+ cities worldwide.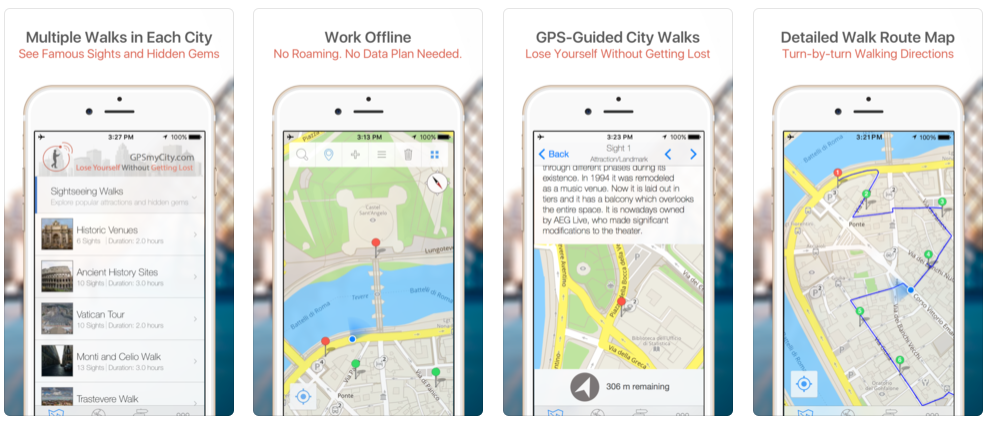 GIVEAWAY:
For the chance to win a 1-year subscription to GPSmyCity:
Comment below and tell us which city you want to visit in 2018 and why. 
Follow Lost in the Lens on Instagram to keep up to date with blog posts and future giveaways.
Participants to whom subscriptions are awarded will be based on a first come first serve basis. Giveaway ends at midnight EST on April 22, 2018. Please note the subscription service is currently only available for iOS devices.