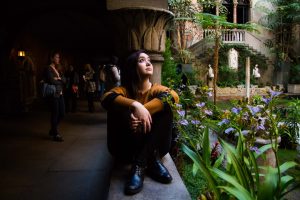 Nice to finally meet you. I'm Simone, a South African-American lover of images and words.
Born in New York, I left the US just a tot. Home was Johannesburg, then Grahamstown, where I pursued a Bachelor of Journalism at Rhodes University. After graduating, I moved to Japan.
For four years, I taught English to high school students, blogged about my travels and wrote for travel publications. When my teaching contract was up, I moved back to where it all began.
Today, I live and work in New York as a freelance copywriter, editor, photographer, proofreader and English teacher.
Contact me and let's work together.
Clients: DKNY, Lonely Planet, Grace Farms Foundation, Agora Gallery, Otonau Inc., Prestel Publishing, Metopolis Japan