A Quick Guide to Osaka's Hipster Town
There is no Japanese word for 'hipster', which, ironically, is about as hipster as you can get. The closest you'll find to the Western pejorative here is "ultra individual" (超個性的) or "one who loves novelty" (新しがり屋). But there is a term for the stuff hipsters love to buy.
Zakka (雑貨) refers to all those miscellaneous items you'd find in Urban Outfitters – the ones that cost an arm and a leg but that you buy anyway because they'll totally improve your appearance and lifestyle, transforming you into the epitome of cool.
But we're not talking mere household hodgepodge here – zakka is as specific and vague as the subculture it serves. As the New York Times explains it, "a plastic ashtray will not qualify as a zakka but a plastic ashtray picked up in a flea market in Paris with "Pernod" inscribed on top, is zakka at the maximum level."
It's a ¥4 million market that is thriving in the trendy neighbourhoods of Japan's larger cities – Tokyo's Shimokitazawa and Koenji, and Osaka's Nakazakicho.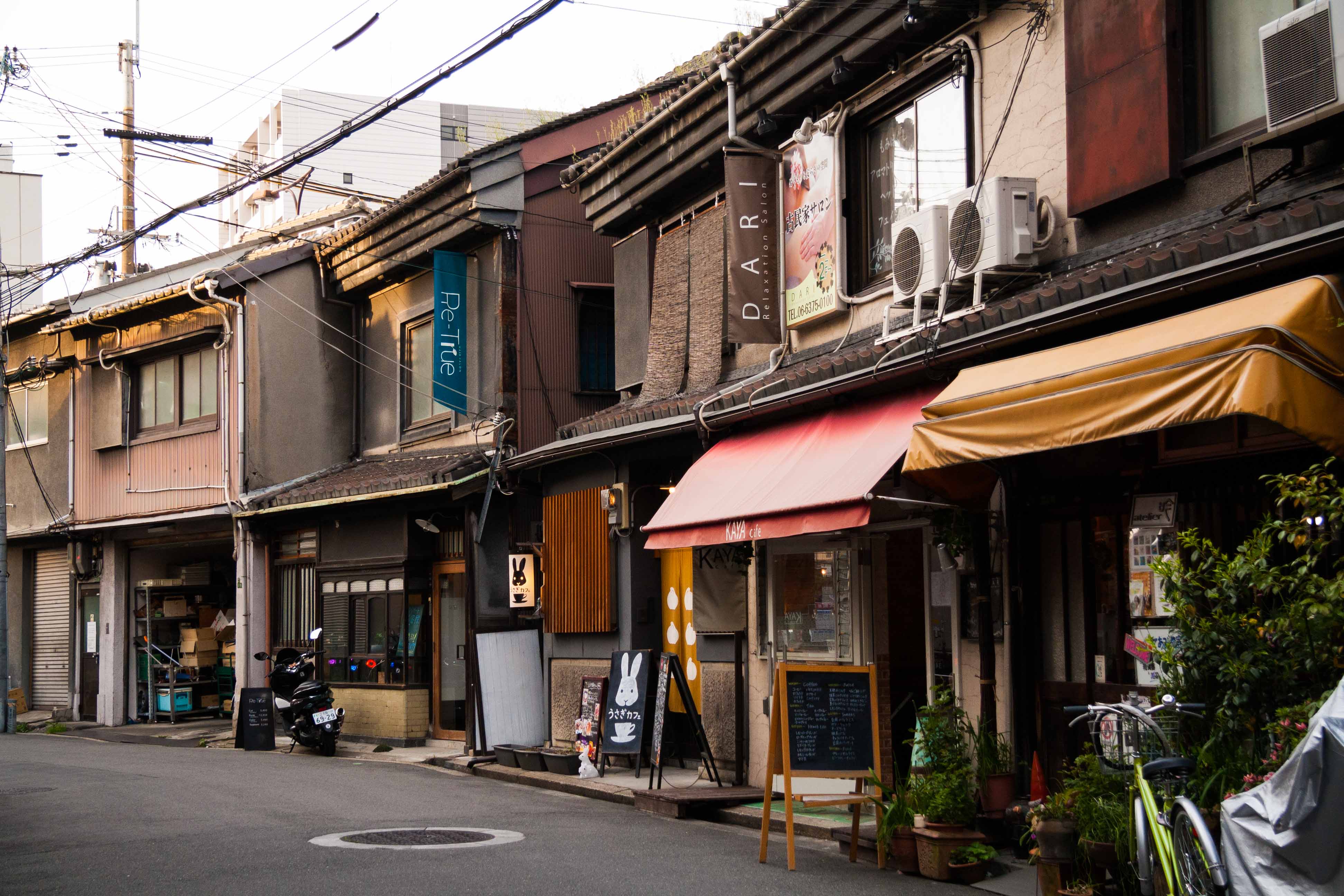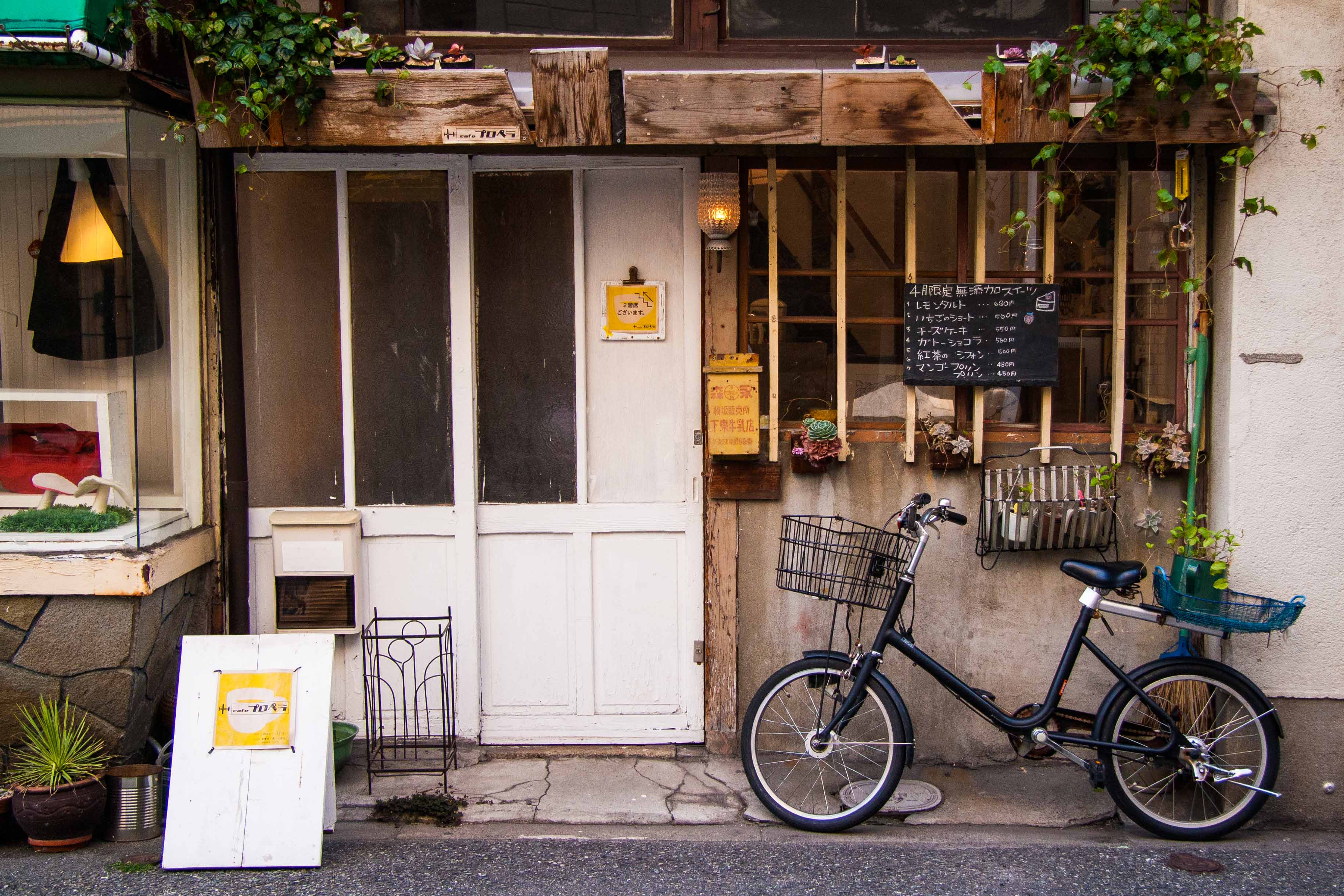 Nakazakicho is a hipster's dream. Gentrified? Check. Population mostly under 35? Check. Thrift stores? Check. Craft beer? Check. Organic and artisan food? Check, and check. The network of back streets, row houses and tunnels in Kita-Umeda is Etsy come to life, where you can shop for everything from handmade crotchet jewellery to wooden cutlery.
Almost all of the businesses in Nakazakicho run out of converted Showa-period houses that survived the air raids of WWII. In 2011, an artist named Jun Amanto had the idea to create a space away from the bustle of downtown Osaka and converted one of the old, private houses into a community cafe called Salon de AManTo in which everything was handmade.
News of the unique cafe began to spread, attracting other artists to the area who adopted Amanto's concept of remodeling the homes into attractive community spaces. Today, the neighbourhood is home to over 100 independent cafes, galleries and variety shops.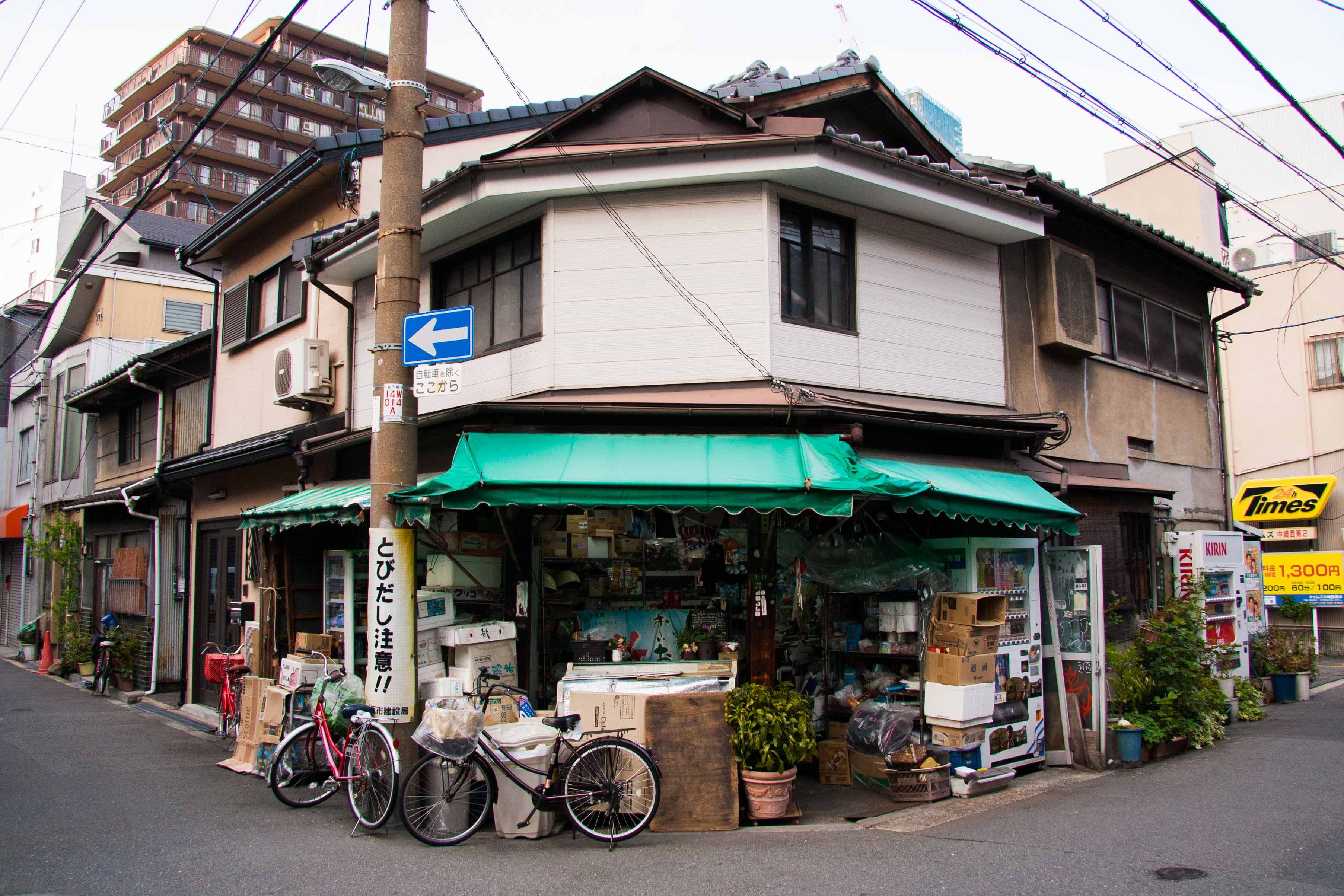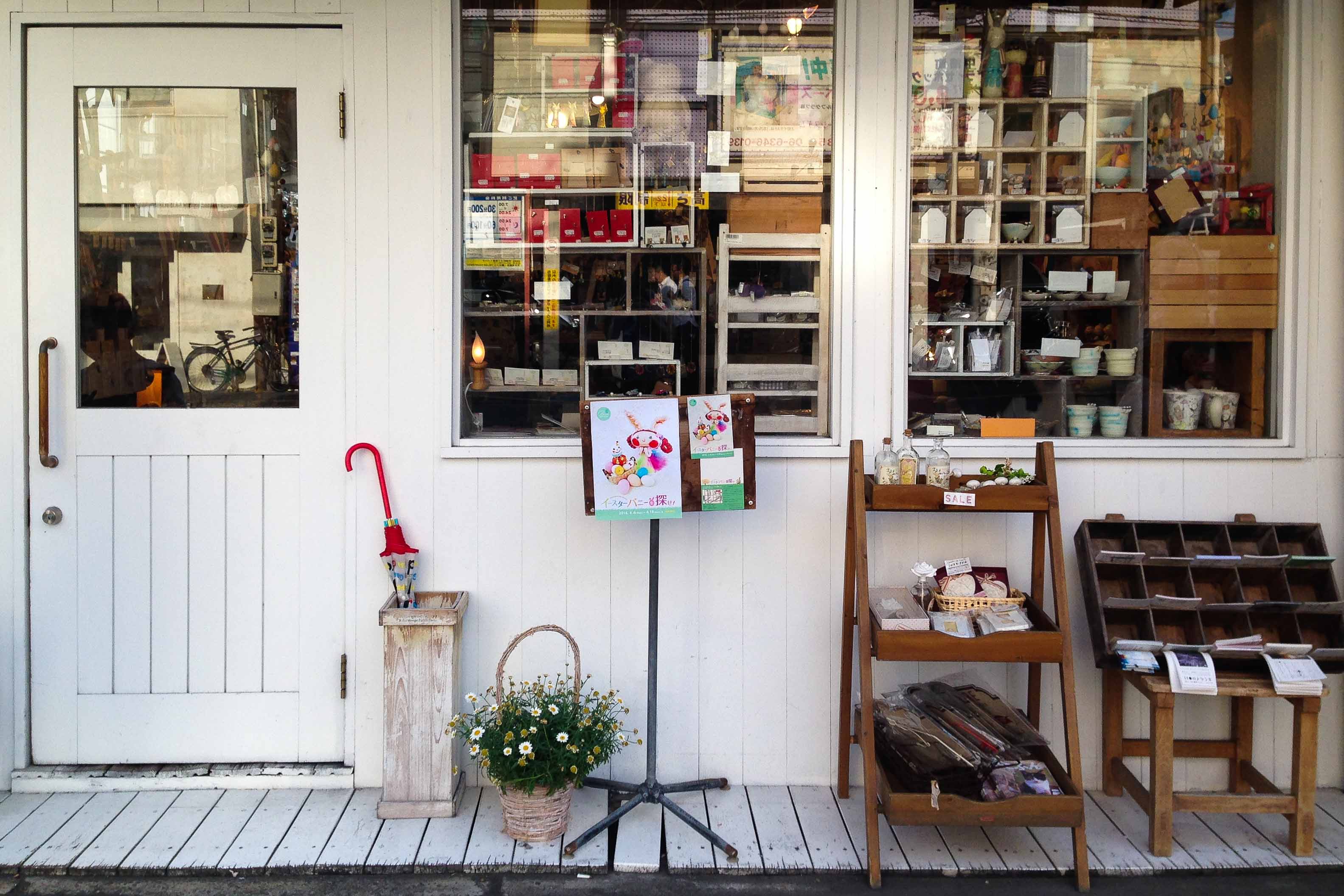 Jam Pot is a standout. The white, wooden shelves of the gift store are filled with a constantly changing selection of jewellery and accessories from over 80 different artists in Japan. You can find everything from candy earrings to squirrel brooches to traffic cone bow ties. I took home a blue china teacup ring, complete with its very own apple slice.
Jam Pot's sister store, Guignol, has a more antique, steam punk offering exclusively sourced from France. Expect to find Neo-Victorian washi tape, Limoges boxes and lots of pearls.
Asobiya specializes in all things giraffe, including purses, pendants, greeting cards and stuffed animals, although as a South African I found the collection pretty dismal.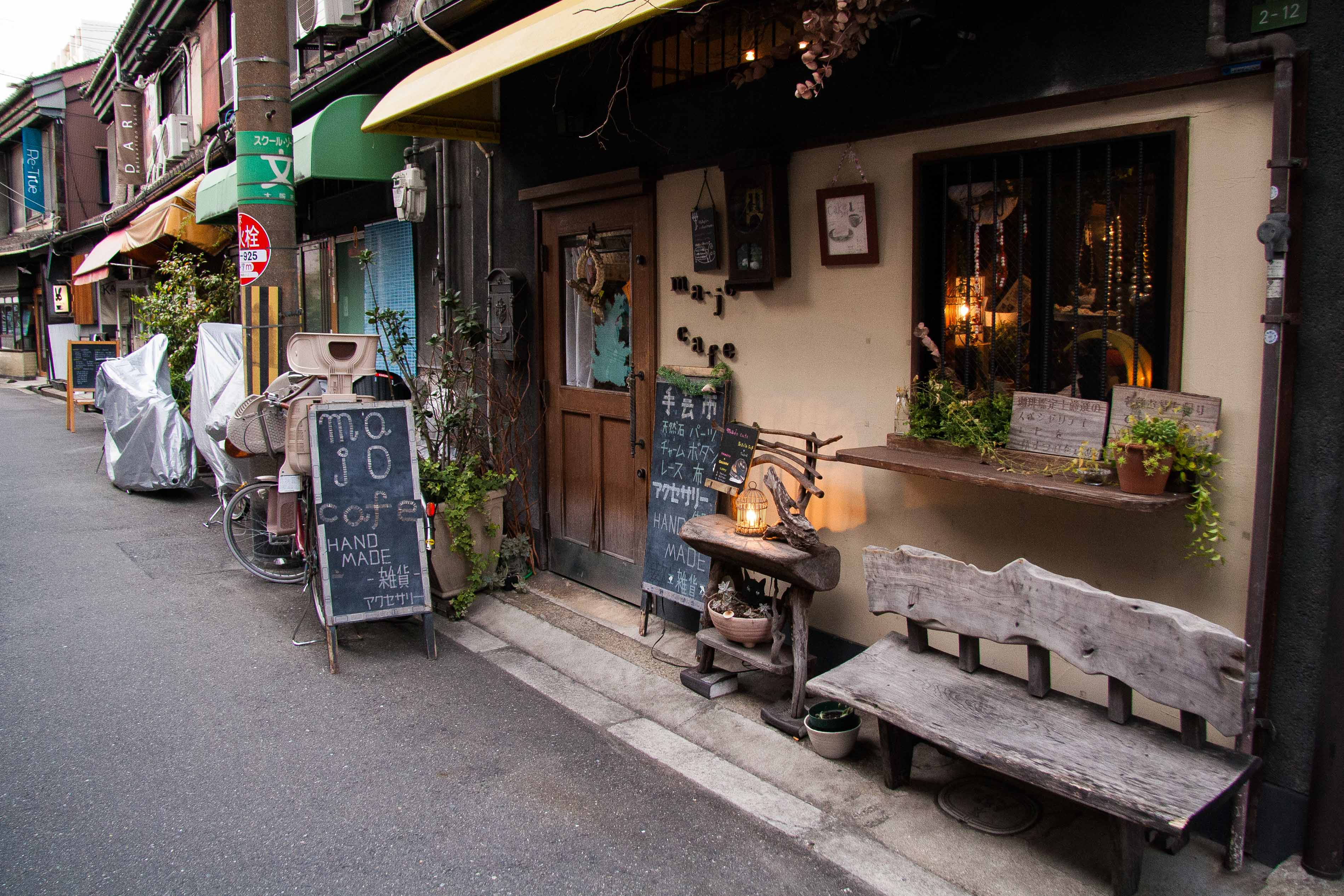 For more animal-themed gifts, Only Planet is a "kawaii animal figure store" that sells wooden hedgehog brooches, crocodile butter knives and other random items that are imported from Bali, Thailand and Sweden. For feline lovers, Ma-jo Café has an assortment of cat crafts.
The Maeda Craft Factory Shop specializes in wooden crafts and furniture. Here, you'll find a range of products including counters, shelving, sign boards, storage boxes and display stands. One room of the shop is dedicated entirely to Coca-cola memorabilia.
For a vibrant selection of vintage wares and fashions, check out Green Pepe's selection, or browse through Chanamasala for  long, ethnic pieces with beautiful embroideries and dyes.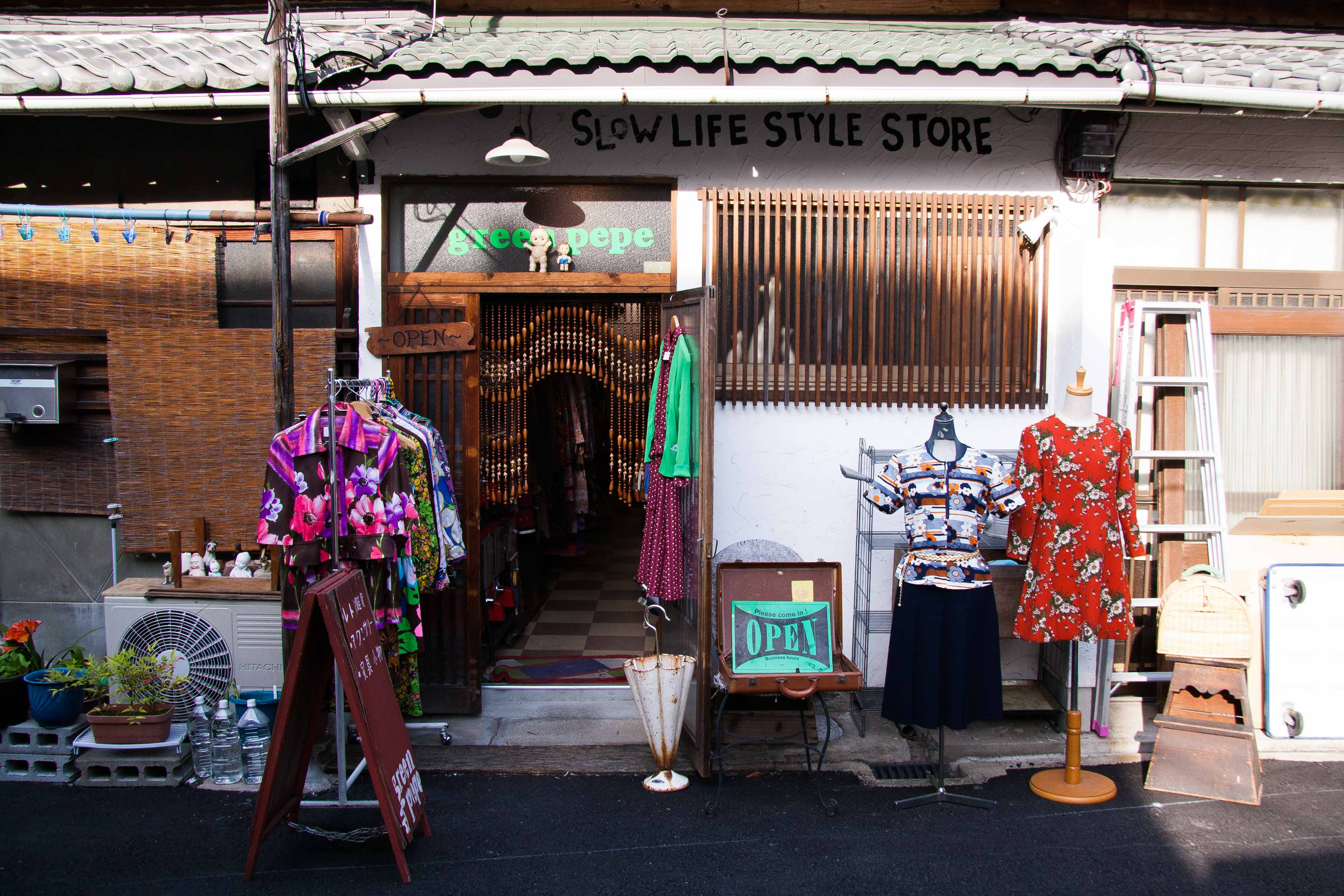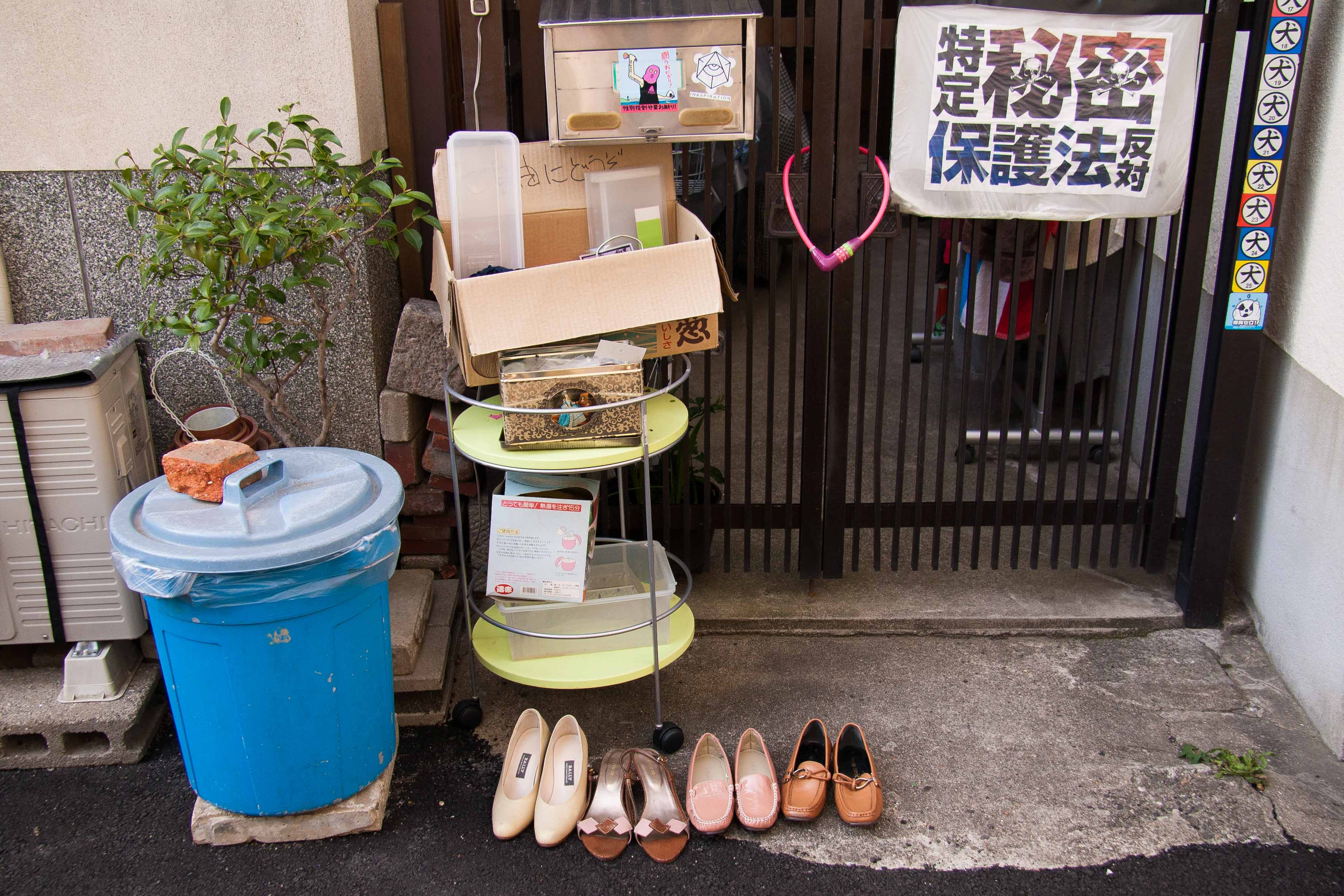 If you strip away the quirkiness of Café Arabiq, it's just another coffee shop that seriously needs to reconsider its tiramisu. But the cafe is full to the brim with dolls and doll figurines – including a life-size one lying face up in a glass coffin – and that, along with its general weirdness and second-hand book offering, makes it worth a visit.
Be sure to check out the giant, hand-painted mural on the wall of Moz Solution. Around the corner is Atelier Sangatsu, an art space which holds rotating exhibitions and serves beer and cocktails at its adjacent bar.
Nakazakicho is just north of Nakazakicho Station and a 15 minute walk from Umeda Station. Check out the map below for locations of places mentioned.
This article is now available as a mobile app. Go to GPSmyCity to download the app for GPS-assisted travel directions to the attractions featured in this article.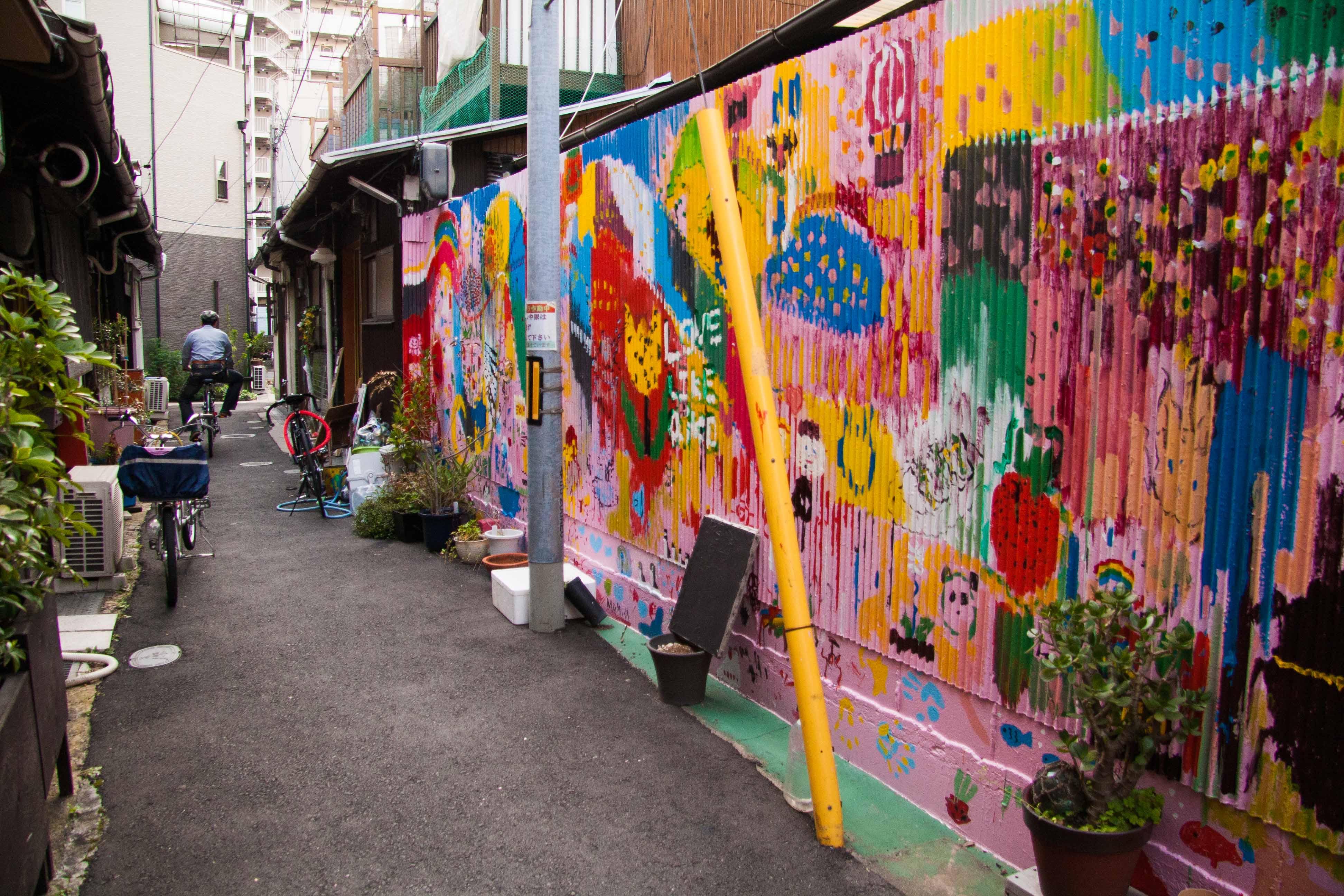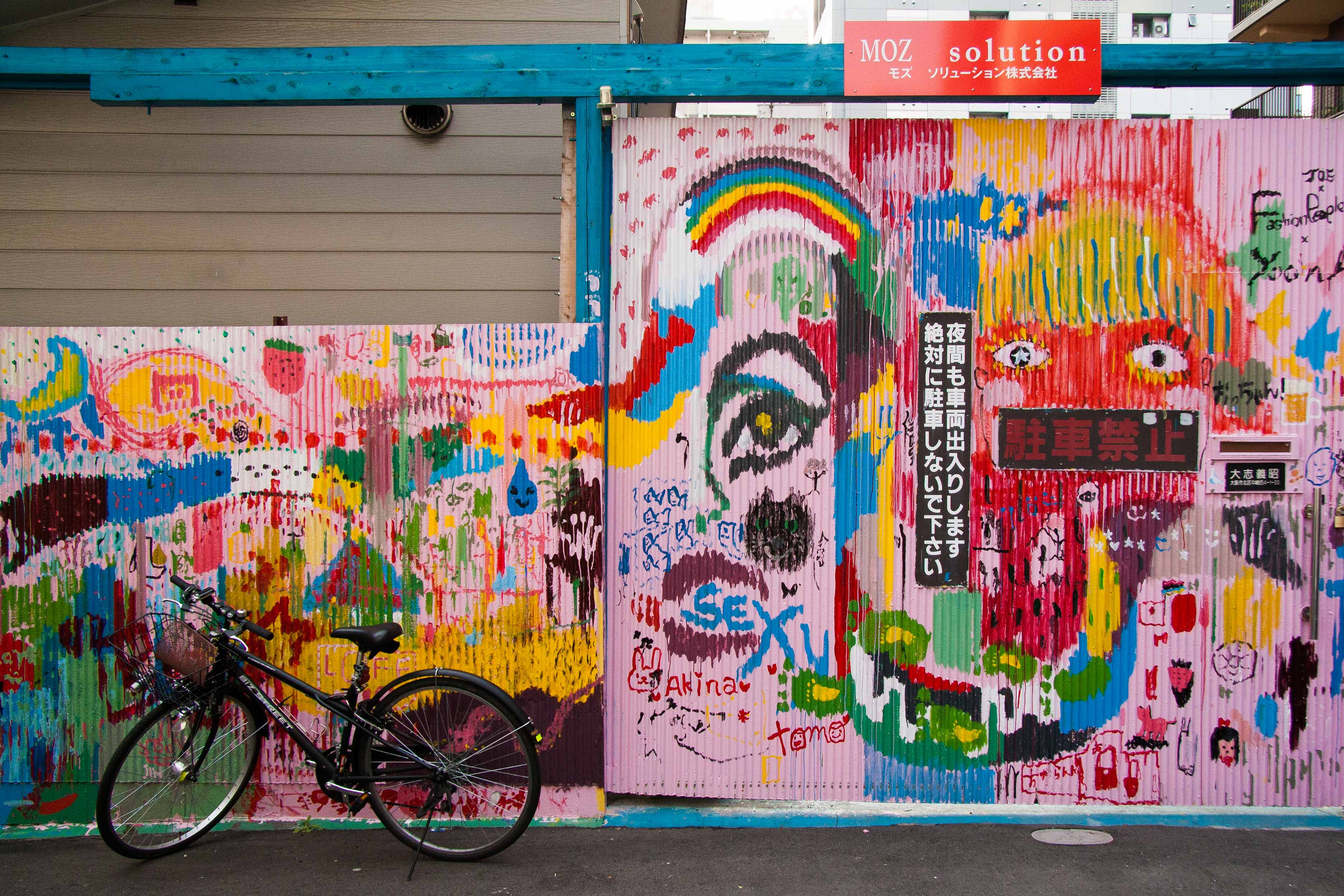 Related posts