A Quick Guide to Osaka's Korea Town
As we stepped out of the train station and into the attached undercover market that snakes towards the centre of Tsuruhashi, a wave of nostalgia washed over me. I was literally dripping, too – it had been sheeting down all morning and I'd long ago surrendered in the battle of the thousand umbrellas.
The array of mismatched shops that line the roofed walkway, selling everything from linen to handbags to crockery, reminded me of the Oriental Plaza in Johannesburg. The 360-store shopping center was a supporting character in the story of my childhood; every so often we'd make the trip into 'town' to profit off its bargains and spend our savings on samosas and roti.
Here, the smell of curry was replaced with barbecue and the signs hanging above each of the stores were not tamil or hindi, but kanji. Still, it was a different side of Osaka – older, quieter, poorer and distinctly un-Japanese. The Tsuruhashi District in Ikuno-ku is home to one of the country's biggest Korean resident populations and its "Koreatown" is becoming increasingly popular locally and abroad.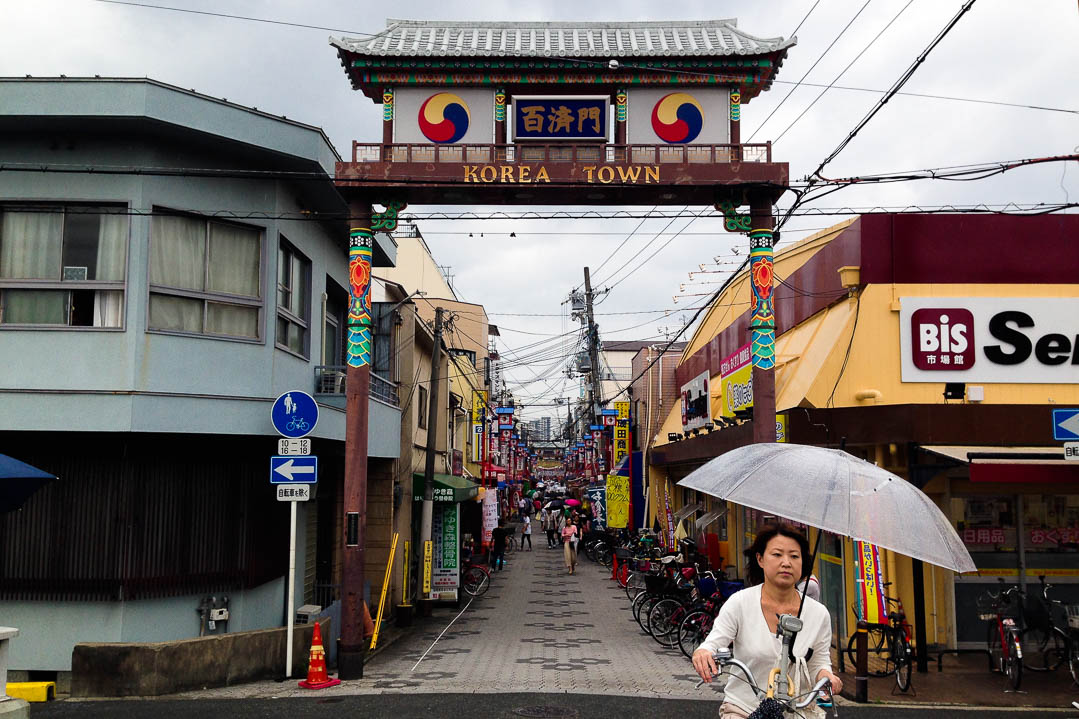 The presence of Koreans in Japan is largely a result of Japanese colonization of the Korean peninsula. In the 1930s, when Japan was at war with China, Koreans were recruited to provide manual labour in construction, mining and munitions.
Japanese colonial policy towards Koreans in Japan and on the peninsula was harsh: the use of the Japanese language, worship at Shinto shrines and the adoption of Japanese names were made compulsory.
During World War II, many more Koreans were forcibly moved to Japan to work in the coal mines and factories so that more Japanese could enter the military. When Japan surrendered in 1945, there were over 2 million Koreans living in the country.
Another influx of Koreans arrived in the 1950s after the communist uprising in Jeju Island. Ko Yong-hui, the mother of Kim Jon-un was born and raised in Tsuruhashi until her family was repatriated after the war.
Many other Koreans returned to the peninsula but a large number who had nothing to go back to also chose to stay behind. Their legal status in Japan became ambiguous.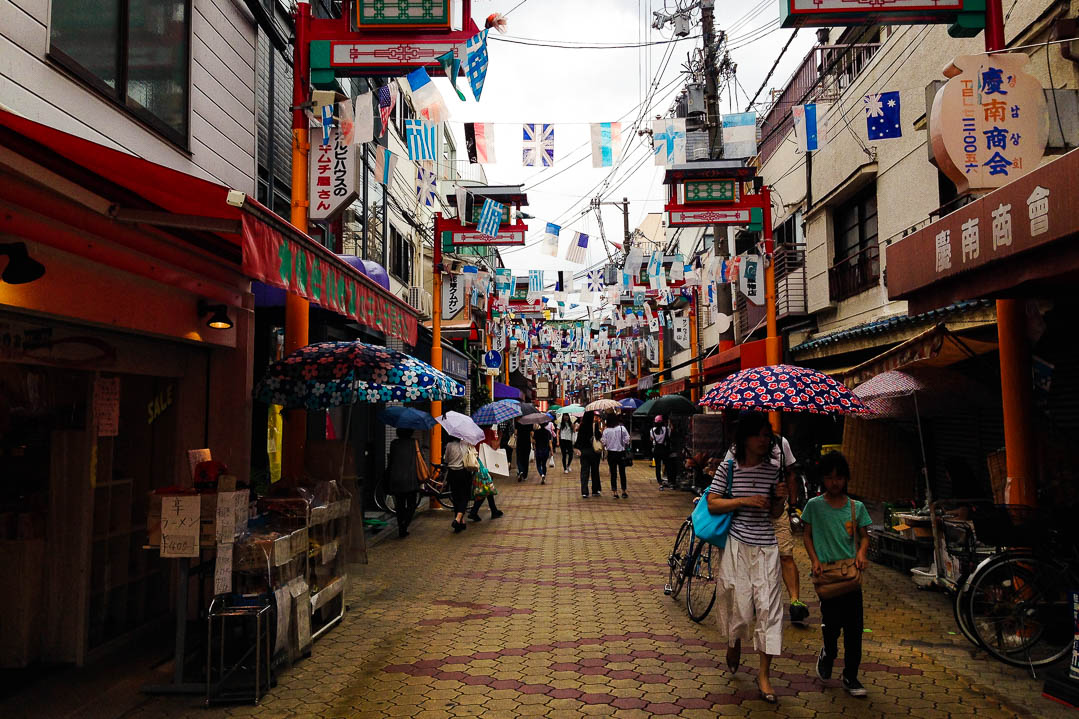 Koreans and other former colonial subjects were stripped of their right to vote as early as 1945, and by 1947 were required to carry identification documents. When sovereignty was returned to Japan in 1952, they were formally stripped of their Japanese nationality.
By this time, war was raging in Korea and the peninsula had been divided into north and south. The majority of Koreans in Japan changed their nationality to South Korean and two civic groups were formed: Mindan, which supported South Korea, and Chongryon, which supported North Korea.
When Japan and South Korea normalized relations a decade later, the Chongryon were left stateless.
After the Cold War, Japan gave both Mindan and Chongryon Koreans the status of special permanent residents, but naturalization was made difficult and dependant on assimilation to the Japanese lifestyle and social and cultural norms.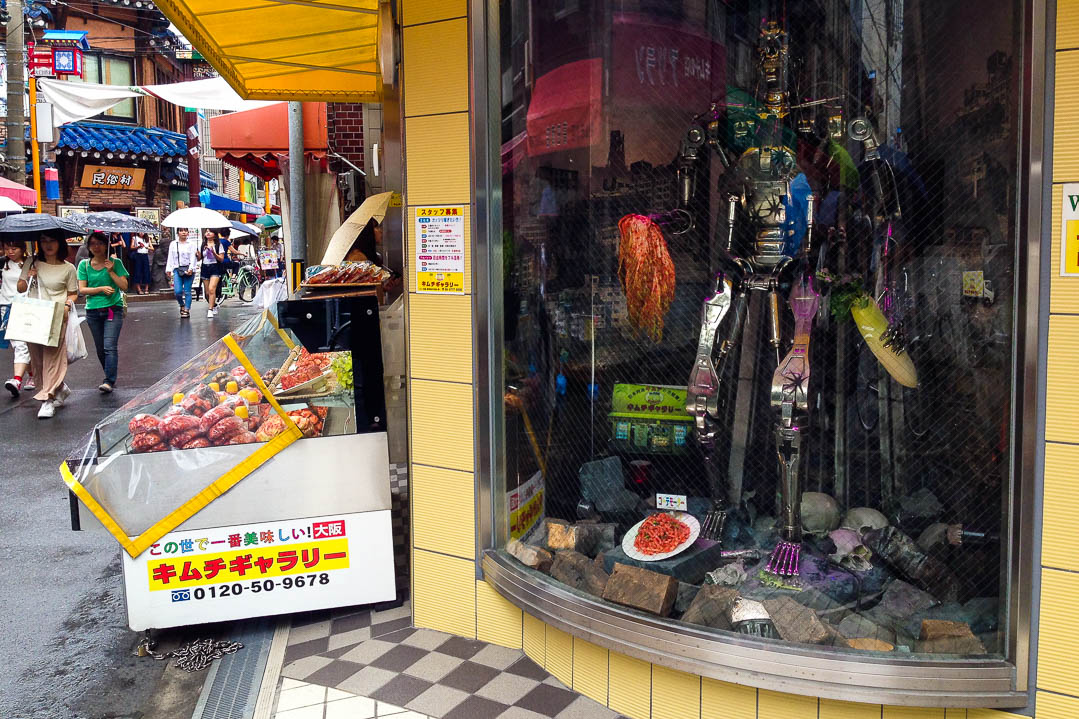 While many Koreans ended up naturalizing and taking Japanese citizenship, some chose not to and even today send their children to Korean schools, keep Korean names and maintain a non-Japanese identity.
Discrimination of Korean residents in Japan, or zainichi kankokujin, today is less harsh than previous decades but still remains; Japanese firms are reluctant to hire Korean residents, and hate groups, like the Zaitokukai, still threaten violence.
As a result of the colonial legacy, many Koreans work in small, family-dependant business in the manufacturing, trade and restaurant industries, and reside in segregated settlements that are mainly concentrated in Kyoto, Hyogo and Osaka.
Tsuruhashi Koreatown is one such settlement; the traditional Korean gates that guard its 600-meter shopping street are only an artificial border. But Miyukimori (御幸森商店街) is where you'll find the neighbourhood's biggest offering of k-pop goods, Korean cosmetics and clothes, kimchi and other delicious Korean food, all for great prices.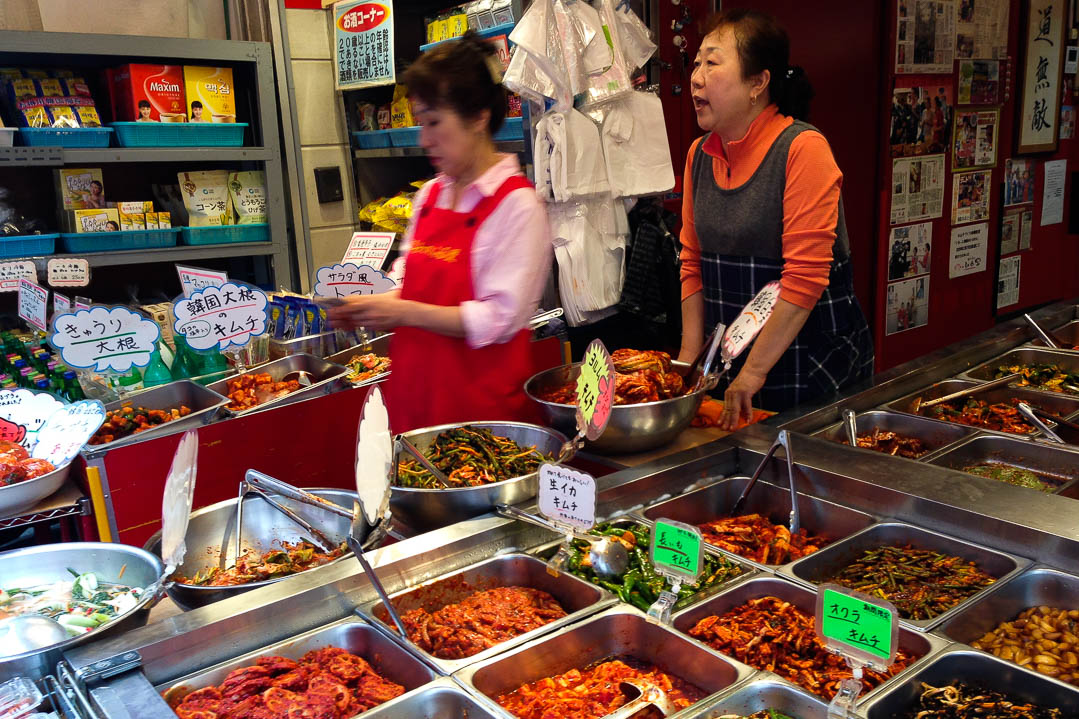 Park-chan is known for their octopus radish kimchi, which starts from 500 yen. Their offering includes over 10 varieties of the pickled cabbage, all handmade from family recipes, and 17 different kinds of side dishes, including gejang (salted, fermented seafood).
We ate lunch at a new restaurant called Keihana which serves a range of traditional Korean dishes like bibimbap (mixed rice) and bulgogi (grilled beef). Korean dramas play on a TV fixed to the wall and the staff are helpful and friendly.
The café on the first floor of Hiro's Guesthouse has a good reputation for being cosy and relaxed, with the owner allowing guests to bring in food to eat from the outside stalls.  The guesthouse itself offers air-conditioned dormitory and tatami rooms with free wi-fi and linens.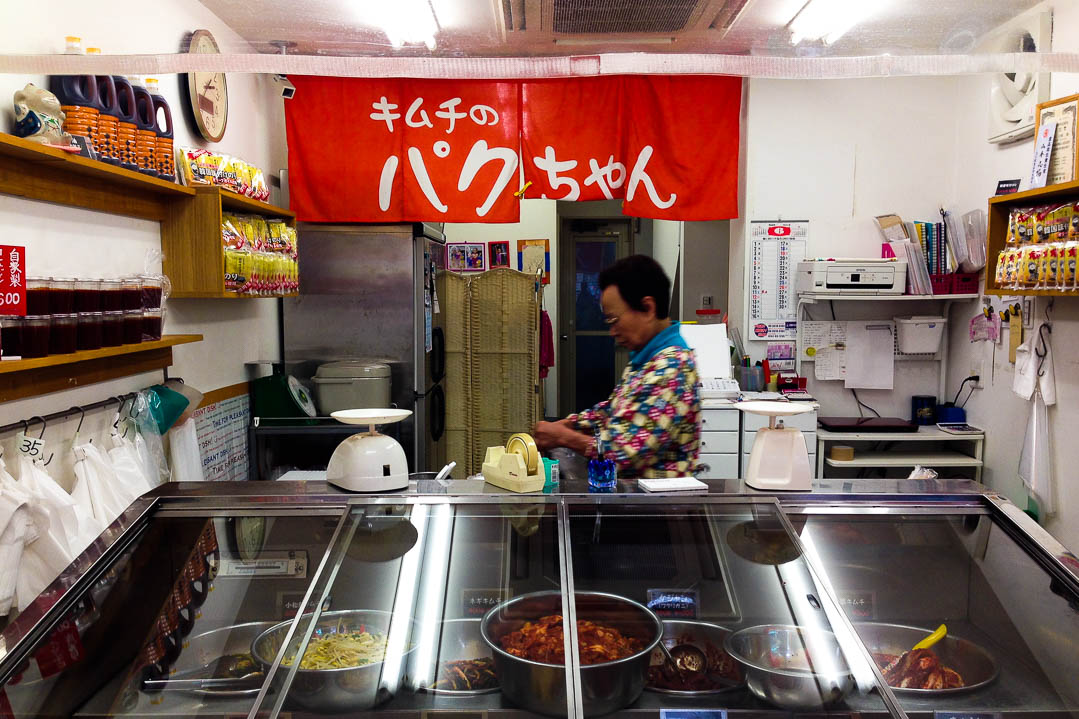 Even if you're not in the market for one, the elaborate Korean wedding dresses and national costumes at Kumugan are worth a peek. The beautiful, traditional attire is available to order and rent.
K-Station is not only the largest shop in Koreatown, it also has the widest selection of K-pop CDs and Korean dramas and movies. It also sells beauty products. For more Korean cosmetics and other miscellaneous goods, like k-pop and celebrity merchandise, visit SAMI. There are two branches of the same shop on Miyukimori.
There are over 130 stores in total to explore, making a visit to Koreatown a trip in itself. Visitors can also combine it with the nearby Osaka Castle.
Tsuruhashi on the JR Loop, Kintetsu Railways Nara and Osaka and Sennichimae subway lines is often cited as the nearest station, but Koreatown is just as easily accessible from Momodani on the JR Loop Line. Miyukimori Shopping Street is a 15-20 minute walk from both stations.
This article is now available as a mobile app. Go to GPSmyCity to download the app for GPS-assisted travel directions to the attractions featured in this article.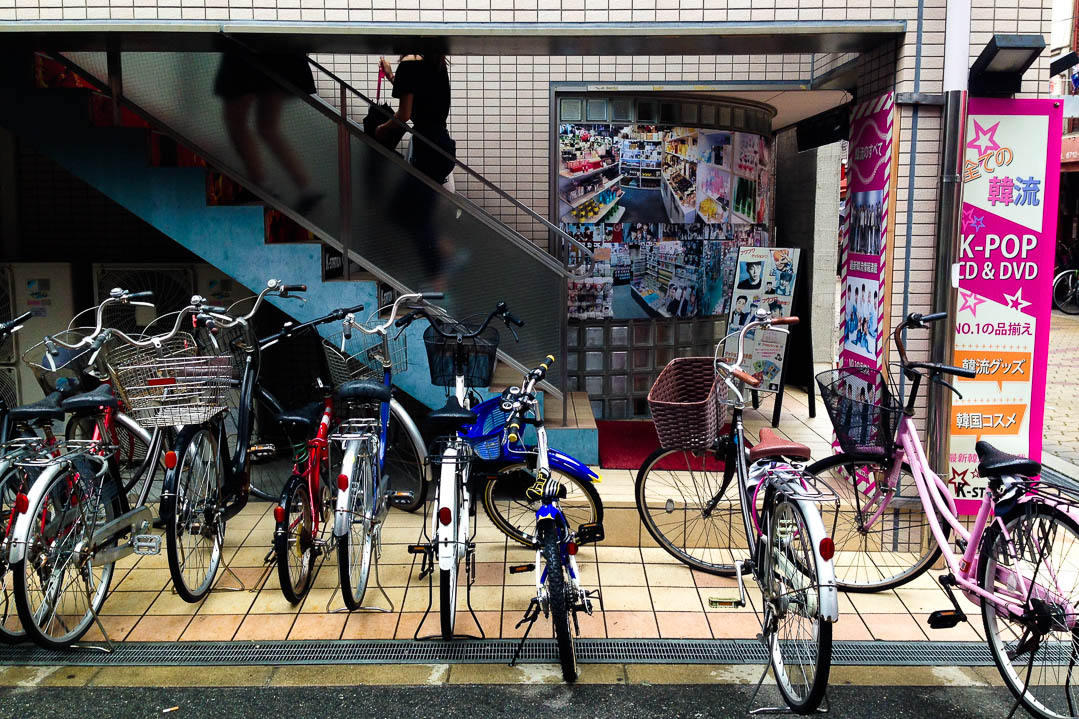 Related posts