Lake Shoji: The hidden gem of Mt Fuji
Lake Shoji is a hidden gem at the base of Mt Fuji. The smallest of the Fuji Five lakes, it is beautifully quiet and serene, and completely removed from the rest of the bustling, touristy scene surrounding the famous volcano.
Almost untouched, the lake only has four hotels, 2 restaurants and a conbini. It's hard to imagine why; it offers a completely unobstructed view of Mt Fuji, Mt. Omuro and Aokigahara forest.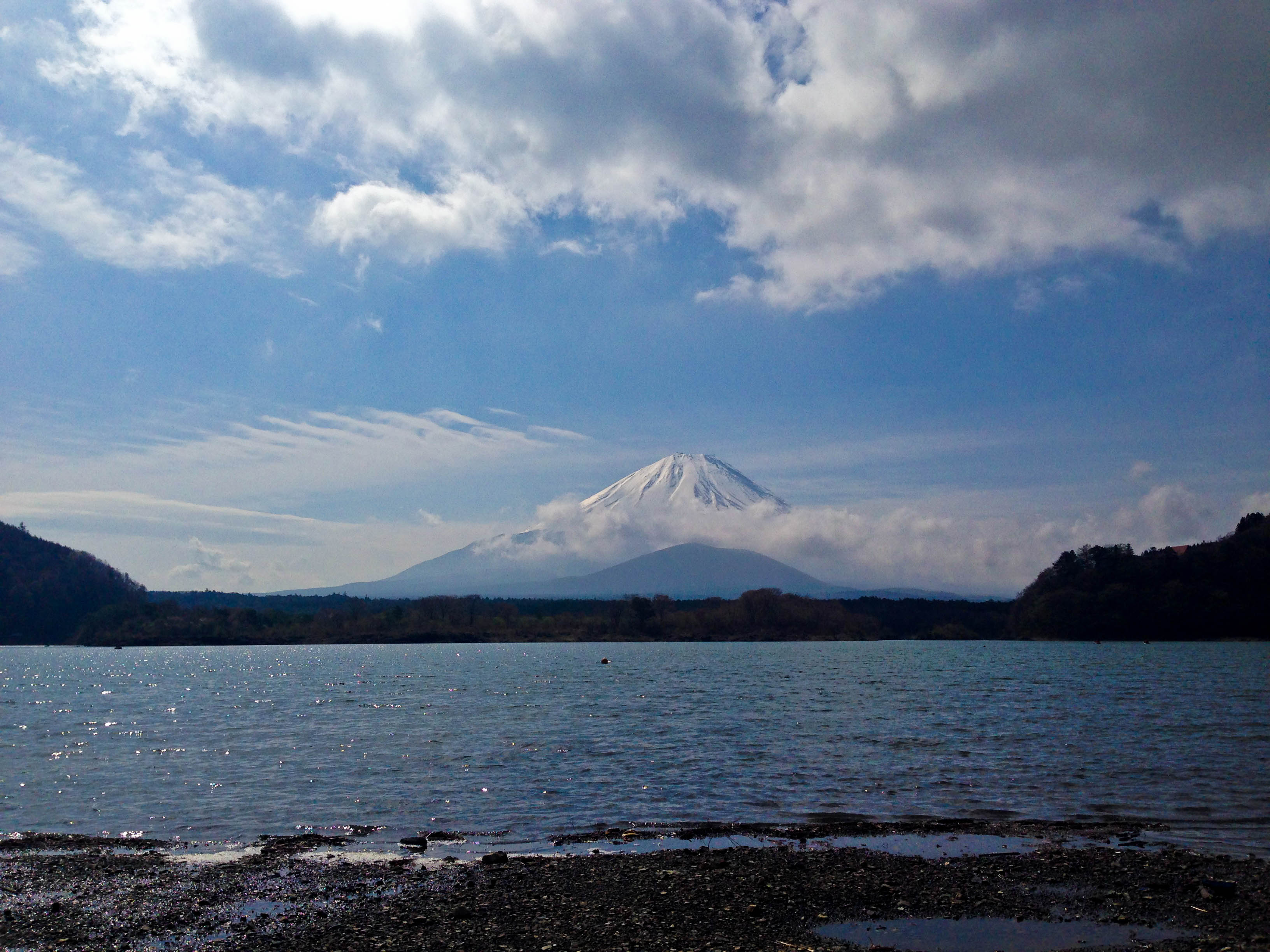 We spent two nights on the lake in conjunction with our visit to Aokigahara forest. In that time, we were able to see Fujisan at many different hours of the day, in varying light and weather conditions.
The water of Lake Shoji is green with plankton, supporting a wide variety of fish, most notably the Crucian Carp. It's also a popular spot for rowing and boating.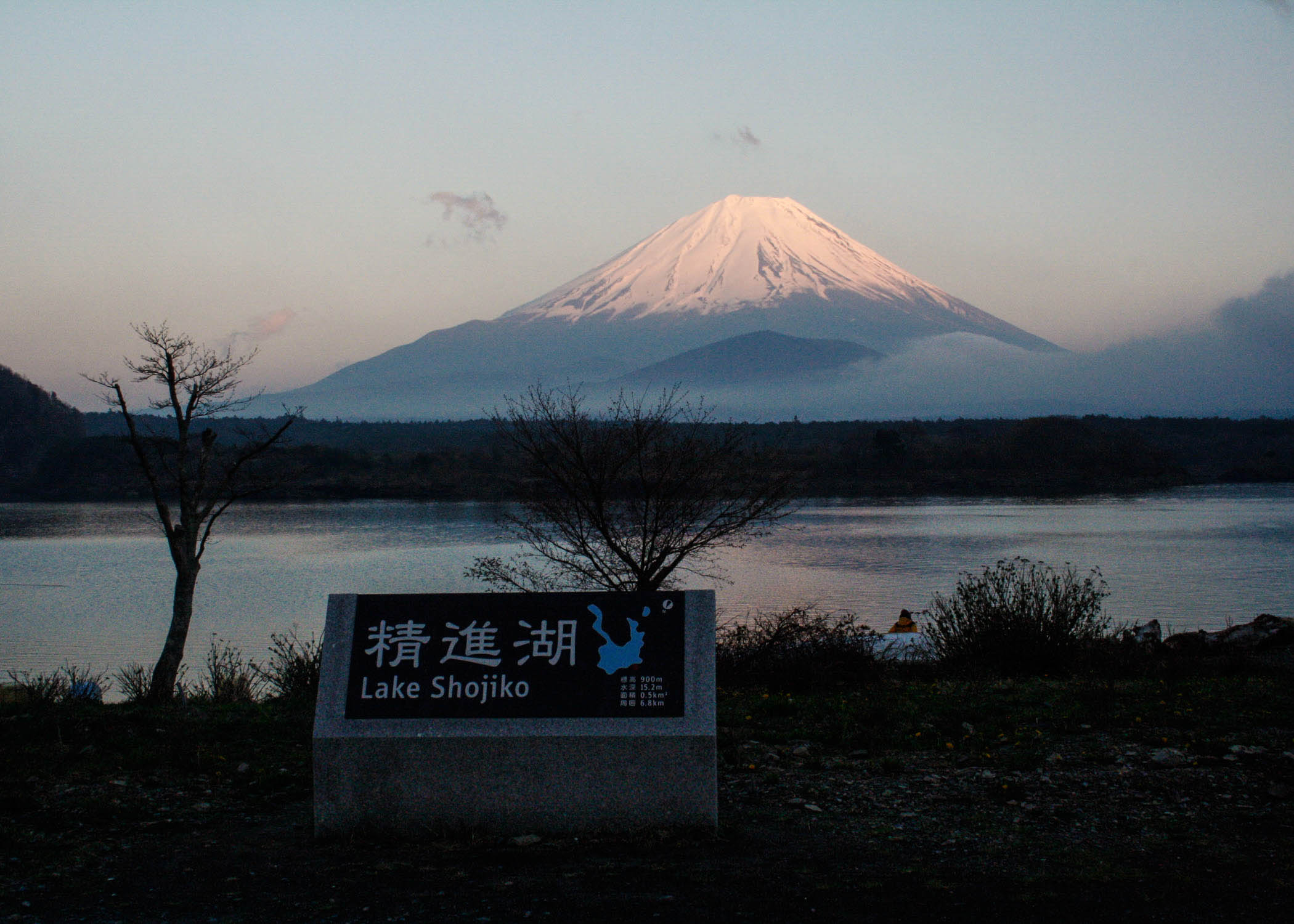 There is also a small camping ground on the lakeshore and a panorama observatory a short hike away.
We stayed at the Mount Shoji Hotel which offers a view of the lake and volcano from every room. It also has two public baths and addictive massage chairs, both free of charge.
I'd really love to climb Mt Fuji one day, but waking up to her peering through the window was also quite a treat.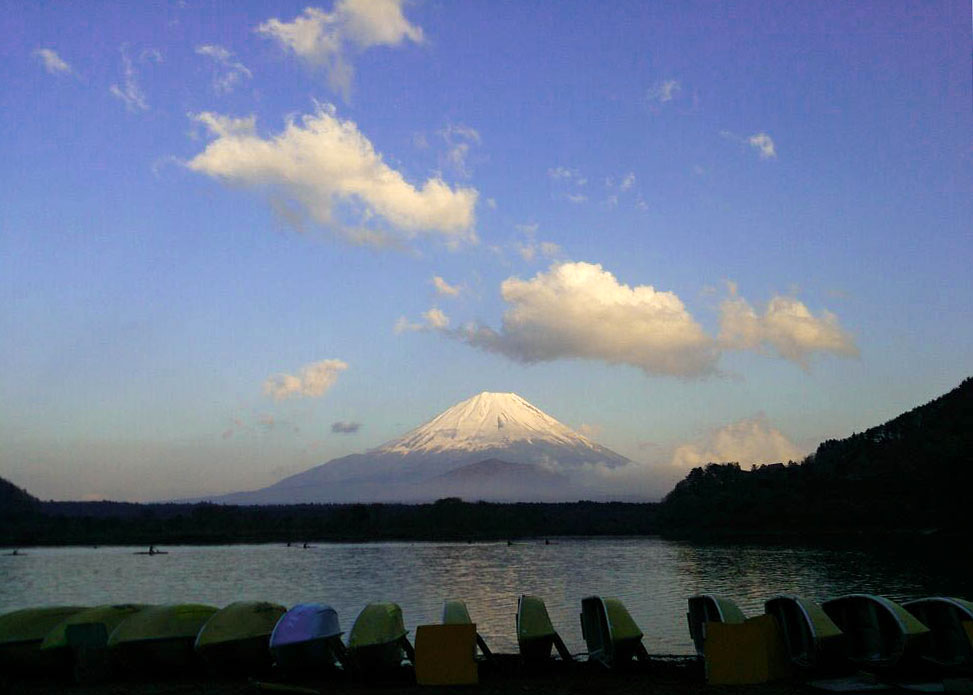 Related posts