In case you haven't heard, I'm back in Japan. And one of the best things about it is getting to catch up with old friends. I recently spent the day with Chiharu, who I met way back when I was living in Miyazaki. We decided to rent a car and take a short road trip up to the northern coast of Yamaguchi prefecture and check out the famed Motonosumi Inari Jinja. 

The striking shrine sits atop a bluff along the rugged Nagato coastline facing the Sea of Japan. It consists of 123 bright vermilion torii gates that wind down toward the edge of the cliff. The site is far away from any major towns and isn't accessible by public transportation (unless you fork out for a 20-minute taxi ride from one of two local stations), so it wasn't very well known until recent years.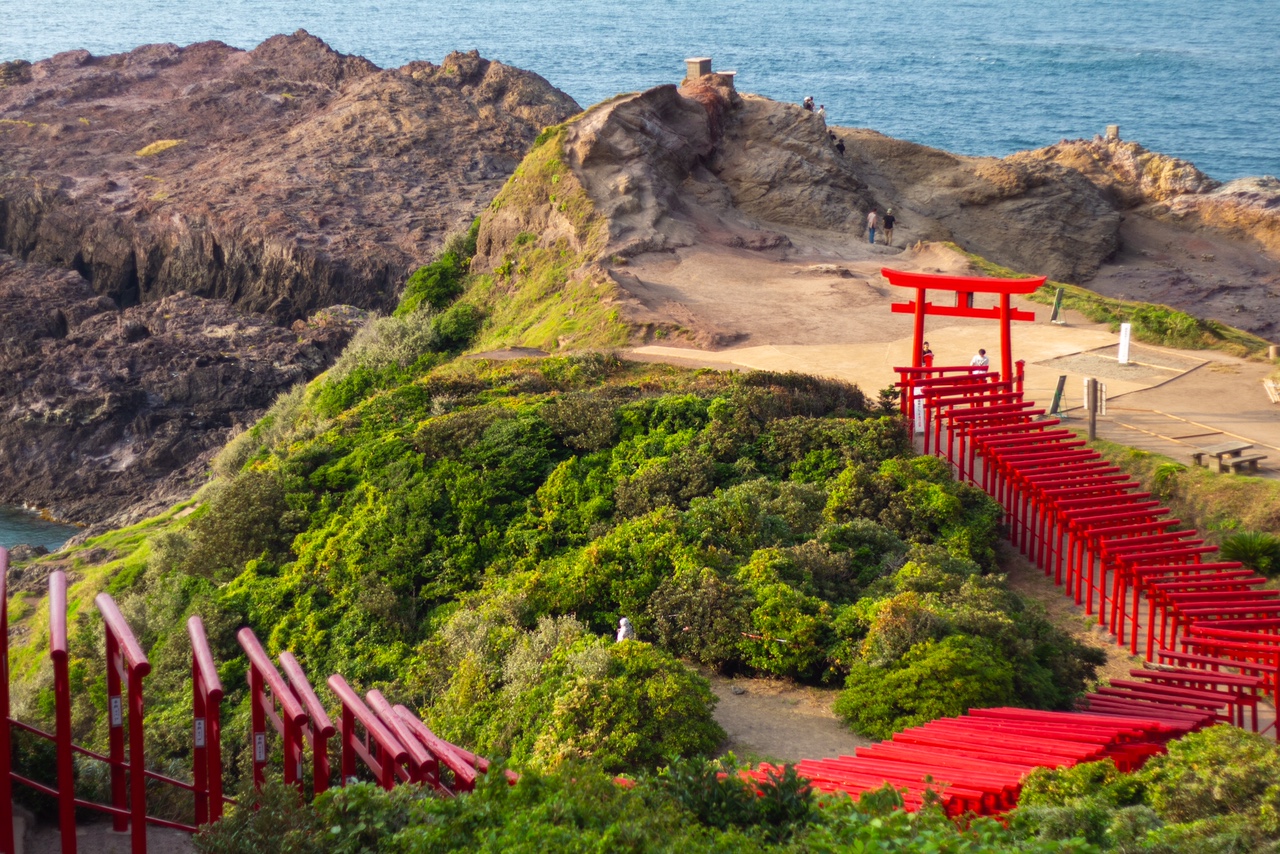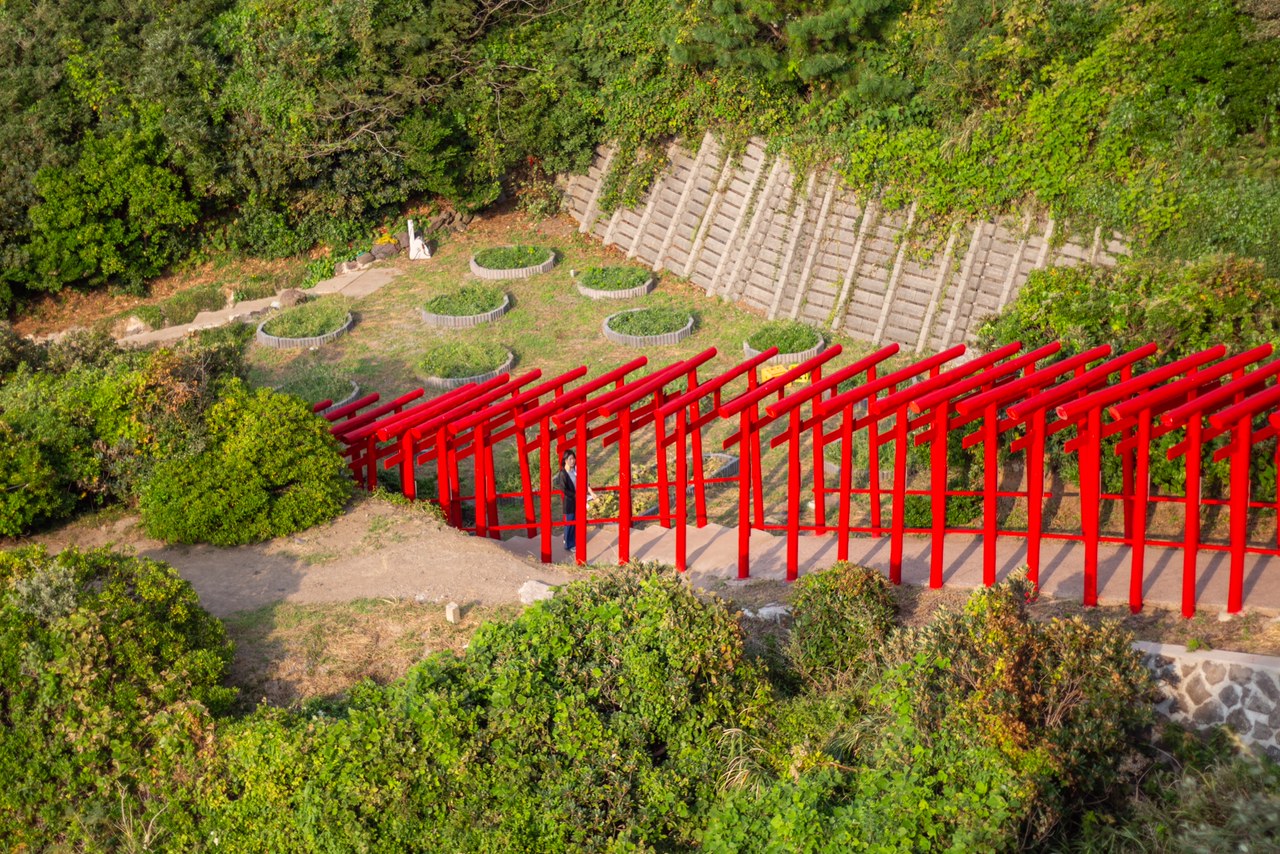 Motonosumi was constructed in 1955 after a local fisherman received divine guidance from a white fox spirit, or inari okami. In Shintoism, inari okami are the messengers of Inari, the god of success and prosperity. The "fox god" fields many kinds of wishes, including good fishing hauls, safe travels on land and sea, warding off evil, and success in marriage and childbearing. 
The spot began to surge in popularity around 2015, when it was named one of the most beautiful places in the country by CNN Travel. Now, the striking tunnel of torii gates is synonymous with Yamaguchi prefecture. In fact, on weekends especially, visitors can wait up to an hour just to enter the parking lot. 
We didn't have to wait at all, thankfully, since it was nearing closing by the time we arrived. (The current visiting hours are from 7:00 AM to 4:30 PM.) From the parking lot, it's just a short walk to the entrance. We passed a restaurant and souvenir shop, and crossed the street. And then there she was, in all her glory.
Even if we did have to wait, it would've been well worth it. The view is that spectacular. The only thing that comes close, in my opinion, is Miyazaki's Udo-jingu Shrine. But even then, you don't get the same vantage point.
Unlike most other Shinto shrines, Motonosumi is pretty minimalistic, which makes it even more striking. There is nothing surrounding it, save for a couple of statues, and the large torii gate to mark the entrance to the grounds. Even the gate is unique; it has an offering box attached to the upper beam, about 4 m (13 ft) above the ground. If you successfully land a coin in the box, it's said, good fortune will come your way.
To bring some of Motonosumi's magic home with you, be sure to check out the souvenir store on your way back to the parking lot. Despite being tiny, it has a great selection of local produce and handcrafted gems on offer.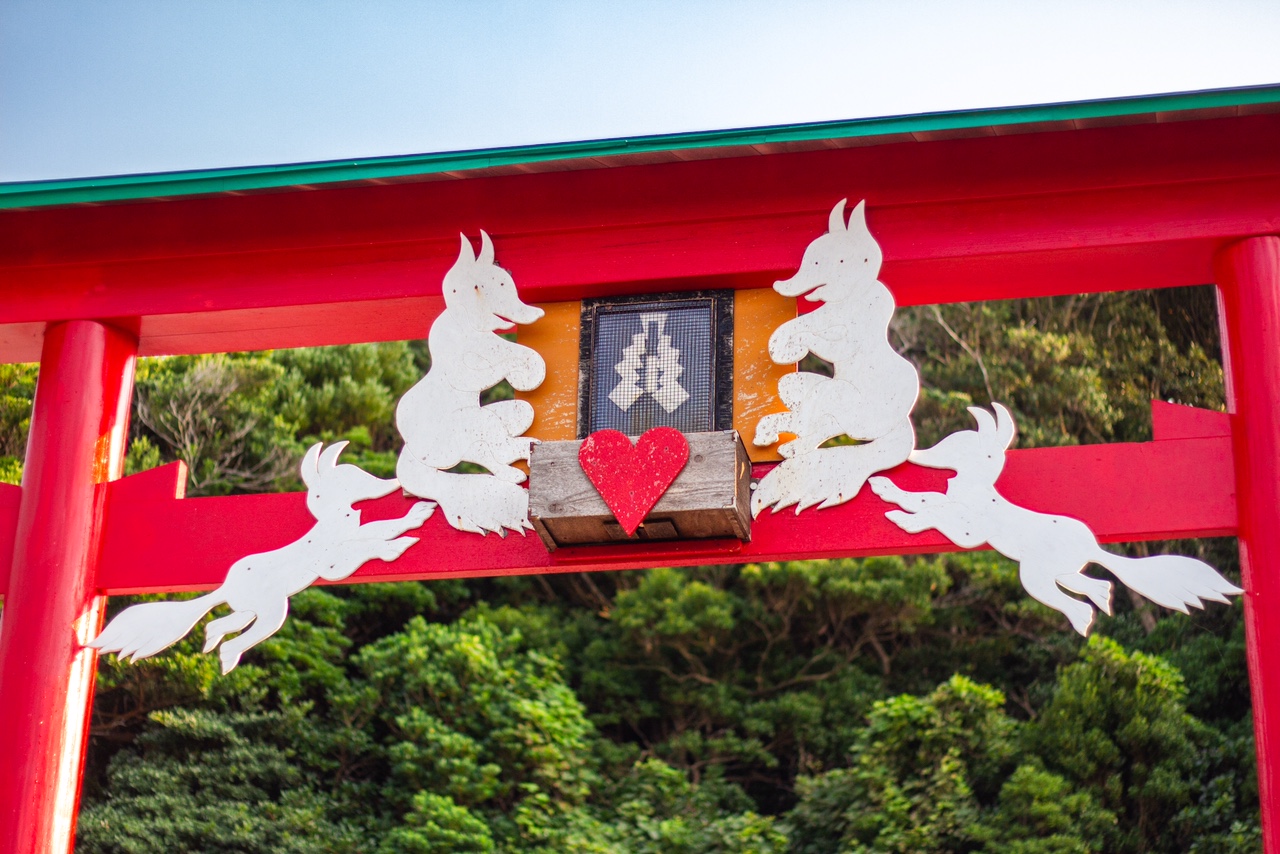 Visit Motonosumi Shrine
Motonosumi is most easily accessible by car; there is a parking fee of JP¥300 for the first hour and JP¥100 for each hour after that. You can also reach the shrine by taxi. It's about 20 minutes from either Nagato-Furuichi Station [長門古市駅] or Hitomaru Station [人丸駅] on the JR San-In Line. Expect to pay around JP¥2,500 each way.
Hours: 7:00 to 16:30 daily
Admission: Free
Website (Japanese only)
Related posts