For the winter holidays, I went to visit my sister in New York. Danielle's been living in The City for just over four years now, but despite it being our birthplace, I'd only seen it twice: once in 1998, and again in 2009. It was time for a reunion, I thought, and so after completing a week of Christmas lessons and oosoji (end-of-year cleaning), I packed my bags and began the long journey West.
To save money, I booked my flights with a stopover in Chicago. At the time, it seemed like a good idea, but I don't think I realised just how much travelling I would be doing.
In the end, I had to take a taxi from my apartment to Takanabe Station, then a train to Miyazaki Airport. From there, I flew to Haneda Airport in Tokyo, where I had to catch a bus to Narita Airport. When I landed in Chicago, I had to go through customs and immigration, collect my bags, re-check my bags, take a train from Terminal 5 to Terminal 1, and then fly to La Guardia. When I finally arrived in New York, there was just a taxi ride left between me and my sister's bed.
The next morning, we slept in and then Skyped with Mom and Dad in South Africa. I think it's the first time we've all been able to Skype together in about two years, so that was nice. We had breakfast then, and I devoured ALL of the bacon (Japanese bacon is lame). I needed to get a subway card, so we headed down to the closest station next and took a short ride to Washington Square Park.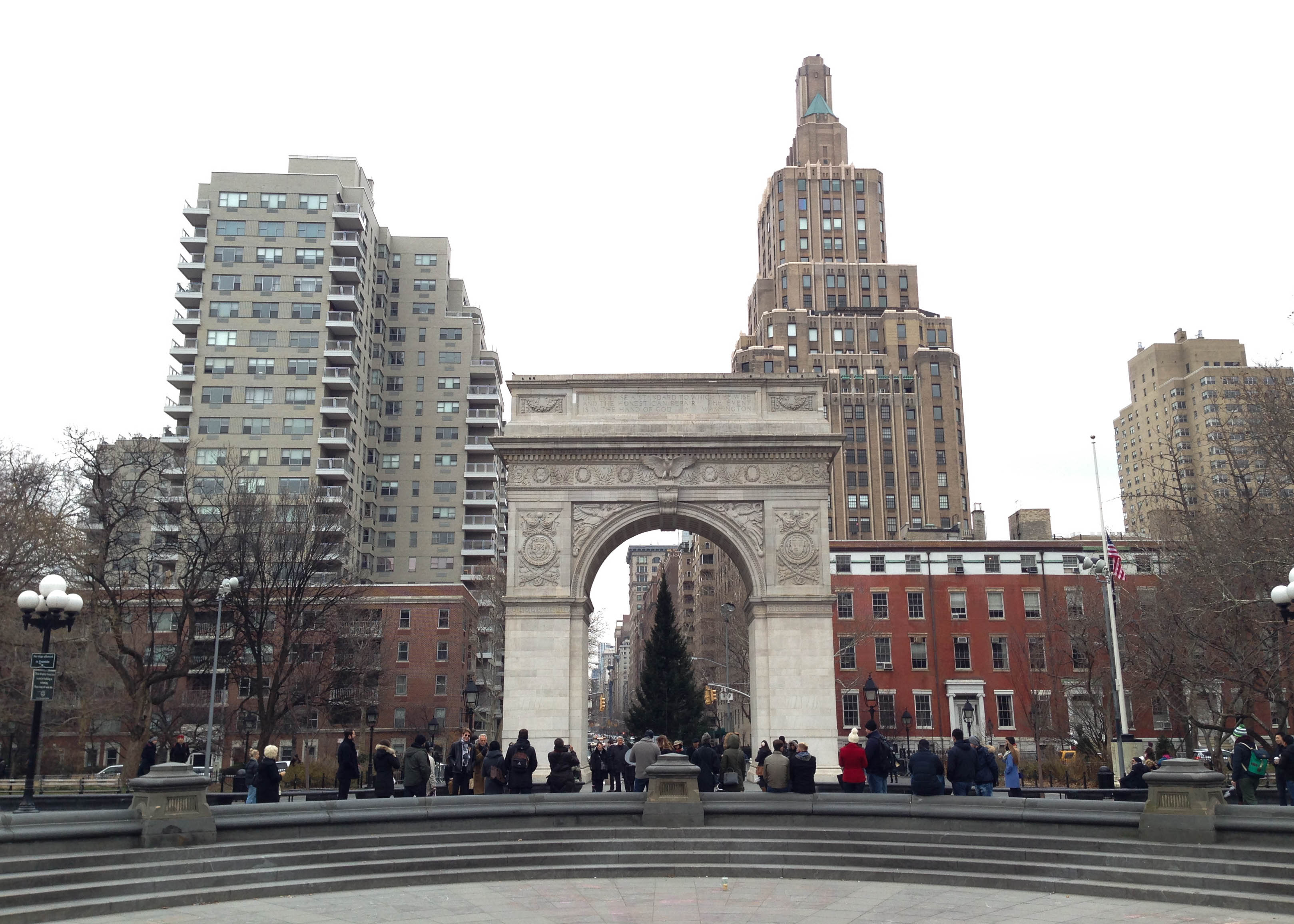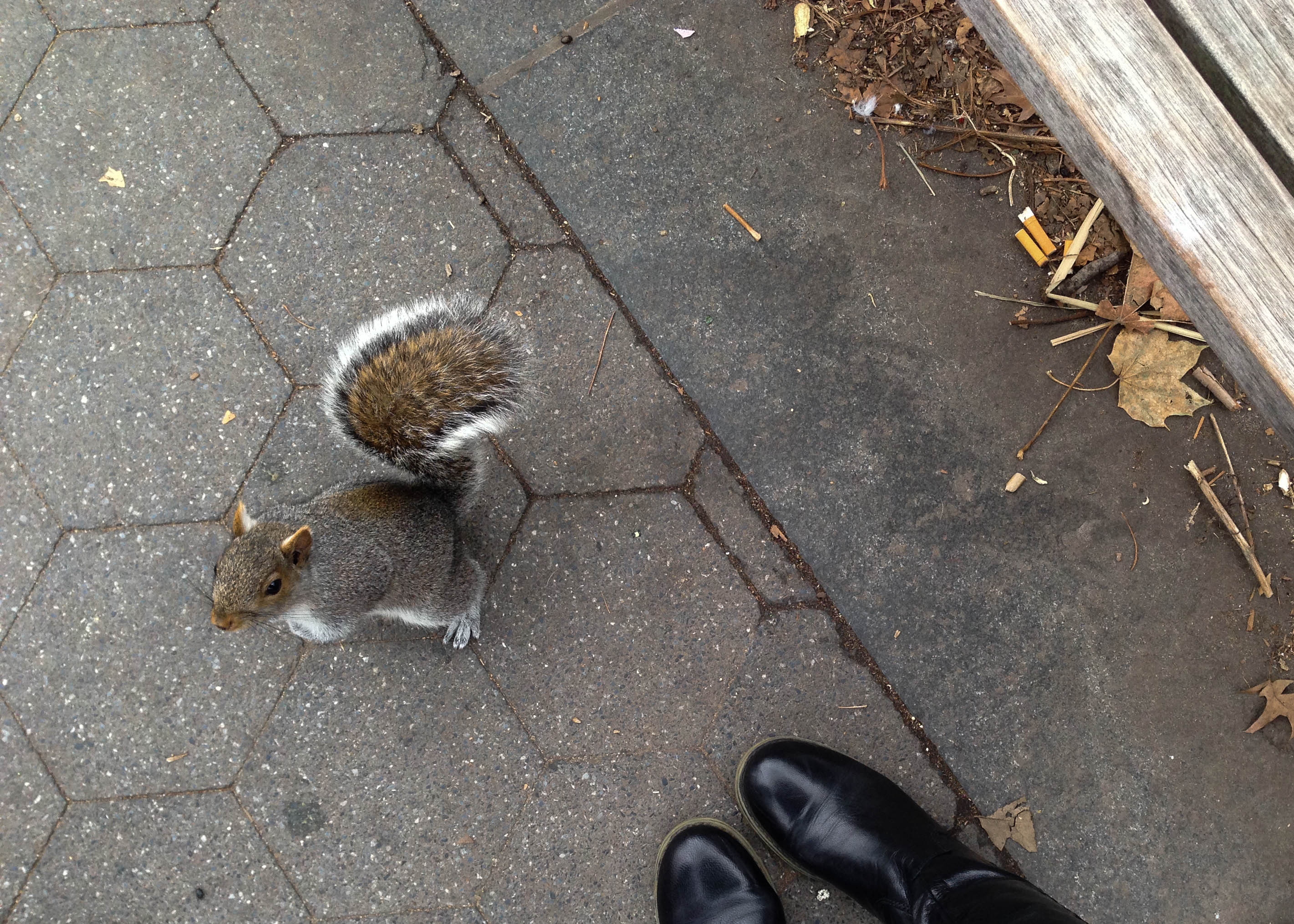 We watched the squirrels and a free live music show (during which the pianist repeatedly announced he would be packing up at 3pm sharp), and then took a stroll through the West Village. We were headed to Jonty Jacobs, a South African import shop-come-biltong store. Oh, the glorious taste of biltong! I stocked up on some decently-priced specialities from home, and then we made our way to Bleecker Street to see The Magnolia Bakery.
I love cupcakes, and they're hard to come by in Japan, so I didn't need an excuse to devour one of Magnolia's chocolate butter creams. If you're a Sex and the City fan, however, it's basically a rite of passage. It was on a bench outside this shop, that Carrie and Miranda sat eating theirs while talking about their other great loves.
In fact, just around the corner from Magnolia, is the brownstone that was used to film all the front-step scenes and exterior shots of Carrie's Upper East Side apartment on the show.
The real-life apartment is actually a 4000 sq ft (371.6 sq m) home with four floors, five bedroom, three bathrooms, six fireplaces and a backyard. It was sold to an anonymous buyer in 2012 and the steps are now roped off, but plenty of people still pilgrim to Perry Street to get a photograph in front of the fictional walk-up.
We headed back to the Park to eat our cupcakes; it was about 3pm then and the pianist was indeed packing up. We giggled over the production he was making (no pun intended) of packing up and mused over how he would transport the baby grand back to his home.
That night, we continued the mzansi theme by trekking up to Harlem to try a new branch of Madiba Restaurant. My sister was undecided on the new location, but I saw the move as an attempt to provide customers with an authentic South African experience. I was sorely disappointed when the Black Label I ordered was out of stock. But the samosas, lamb chops and pap really made up for it. South African food is just the best.