In Pictures: The Art Aquarium
Bubble Eye. Pom Pom. Telescope. These are just three of the 25 varieties of goldfish, or kingyo [金魚], that are distributed in Japan today. The ornamental fish have been used as a motif in Japanese art and literature since the Edo Period, when they were first introduced to the country by China. First kept as rare pets by aristocrats and the wealthy, they became popular with the lower classes in the Meiji period and, over the years, were carefully bred to feature special characteristics like bulging eyes and puffy cheeks.
Now they are depicted on everything from ceramics to kimono, are first prize in the popular festival game,  kingyo sukui (literally, goldfish scooping), and are the dedicatees of books, museums, shrines and festivals. They are also the stars of a unique art exhibition by "aquartist" Hidetomo Kimura that combines prisms, projection and coloured lighting to deliver a spectacle that has people queuing up for hours every year.
The exhibition opens in Tokyo and then travels to other prefectures (it's currently in Okinawa and will be heading to Kyoto next), offering both a day and night version with the latter giving guests the option of sipping cocktails and listening to a live DJ while peering into the 70+ fish tank installations.
To commemorate the 70th anniversary of the atomic bombings, a special exhibit was held in Hiroshima this year which Mark and I decided to check out on a whim after returning from Rabbit Island. Despite getting lost and only having half an hour to explore before it closed for the night, we were completely blown away.
For event and ticket information click here.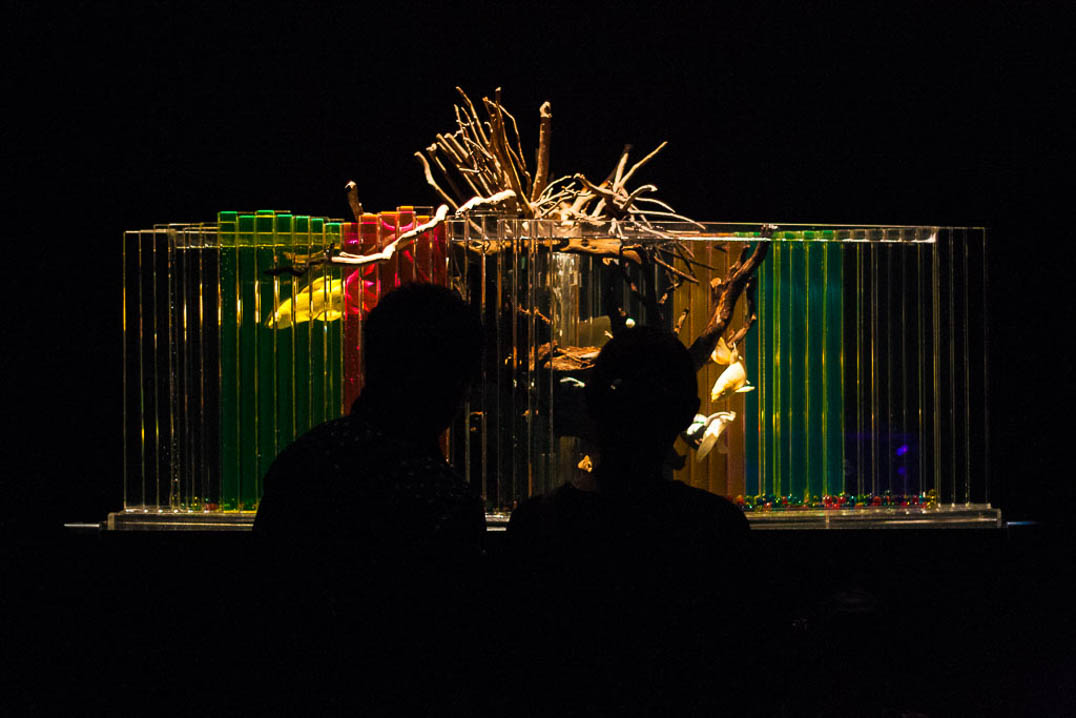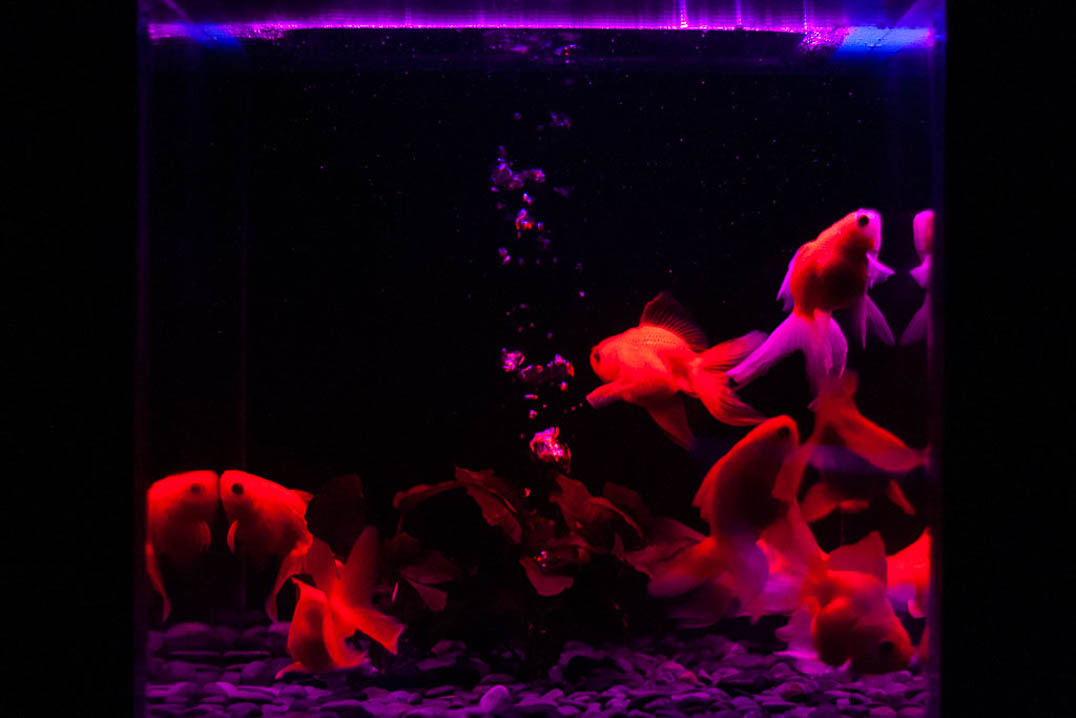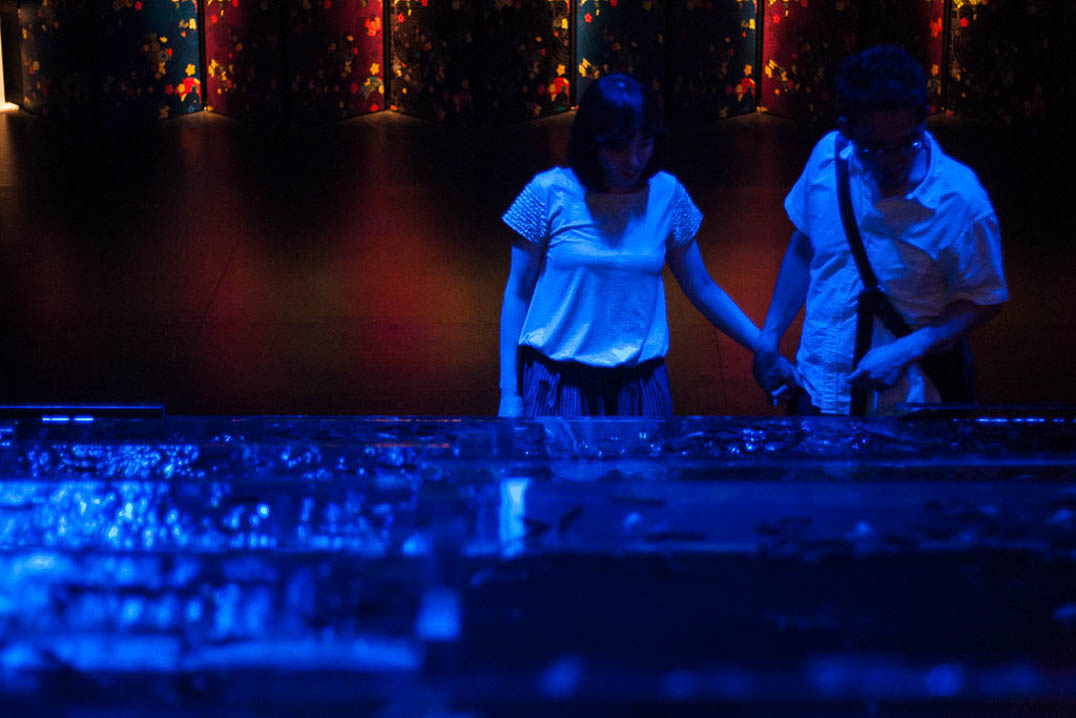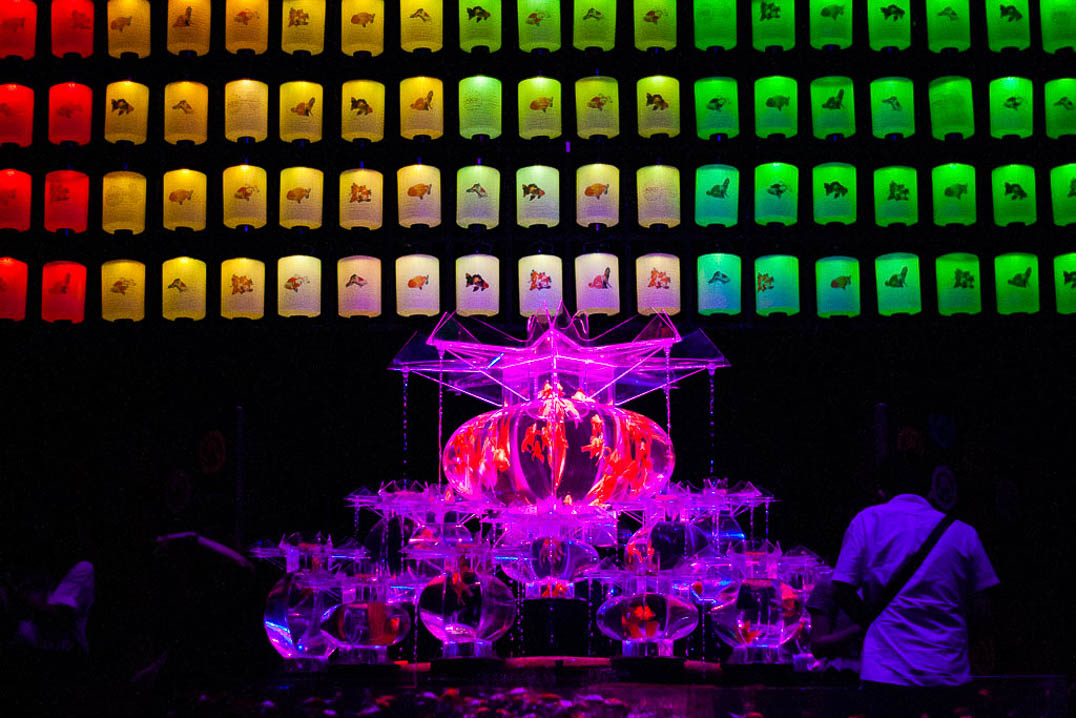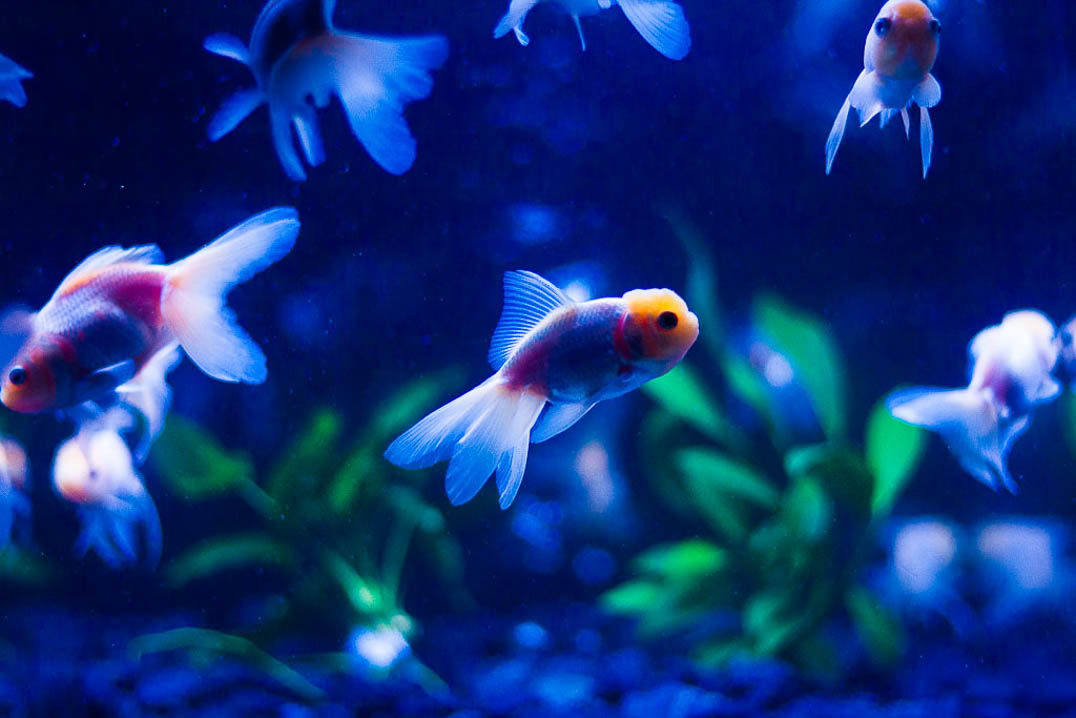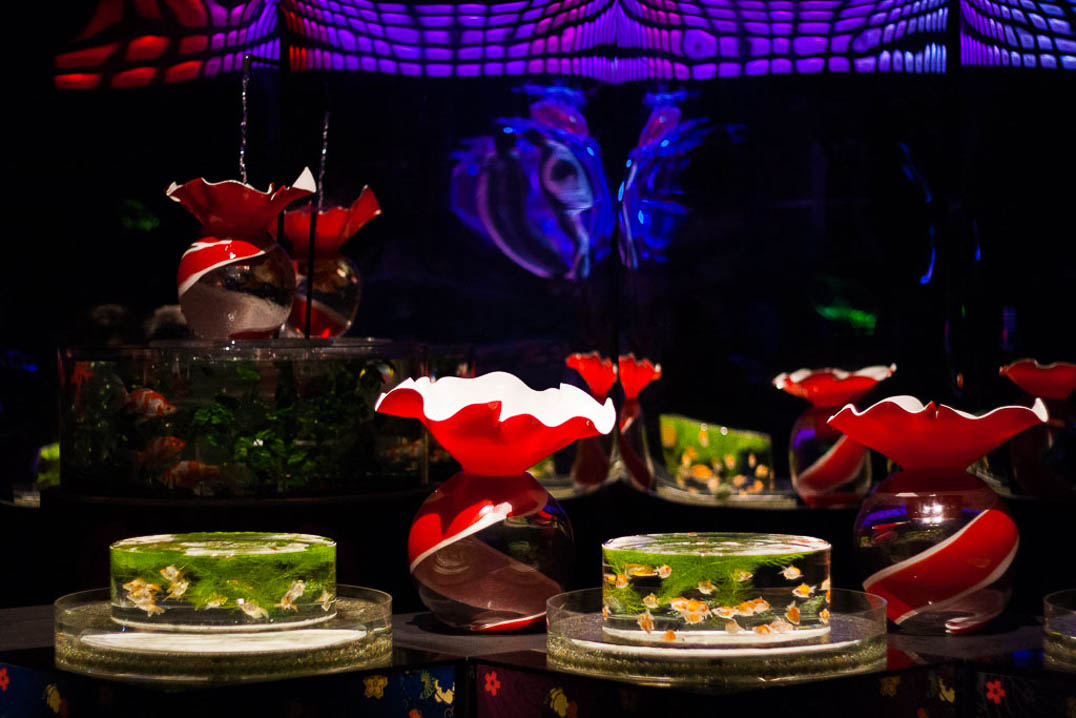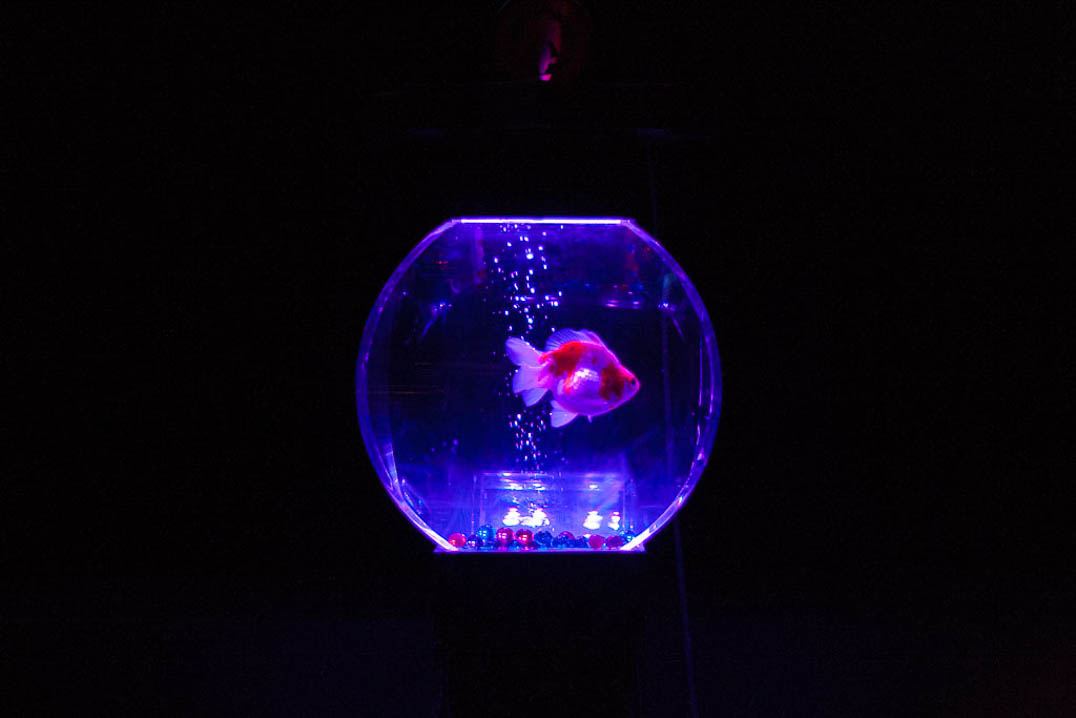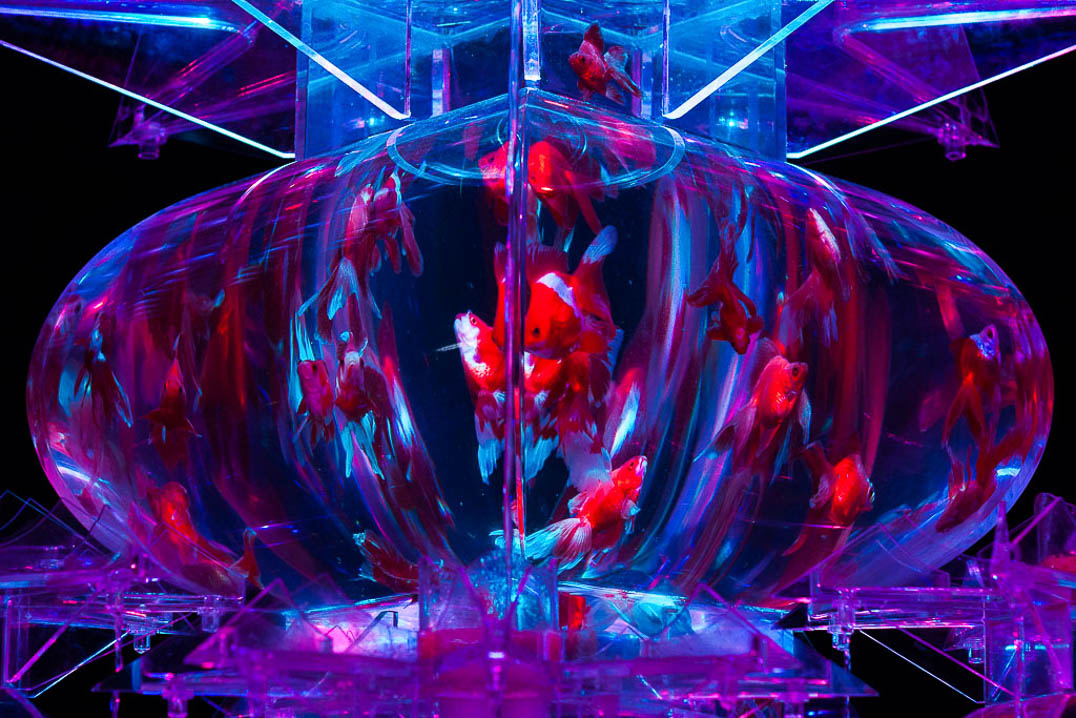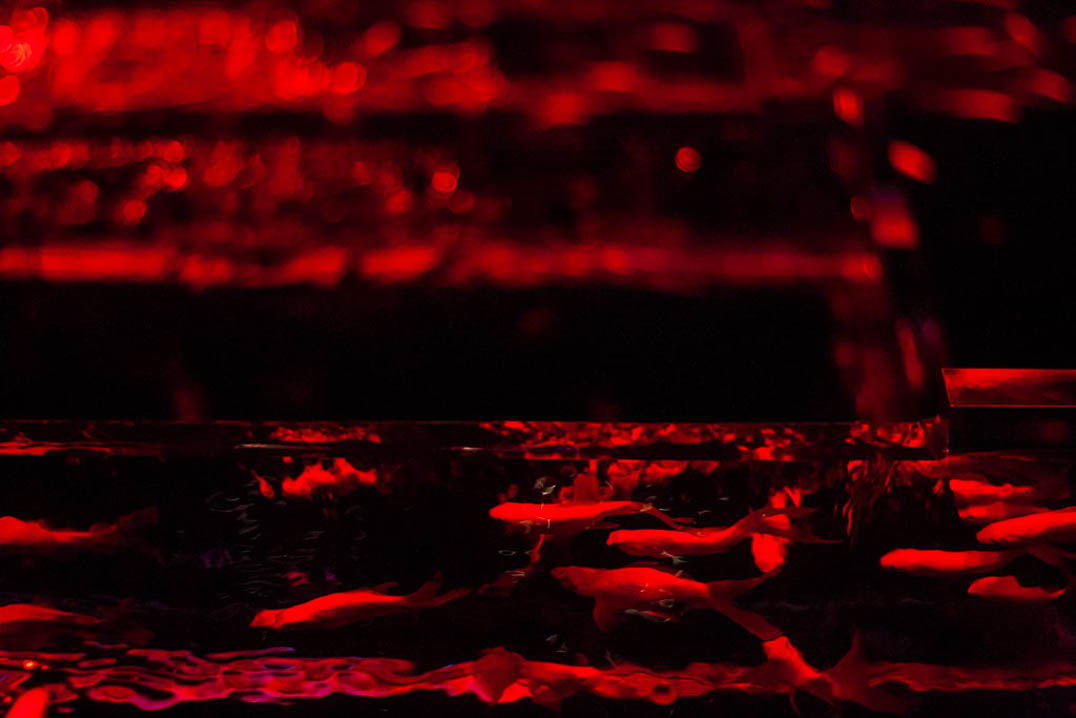 Related posts