A Quick Guide to Tokyo's Book Town
The ever-so distinctive smell of old books is a Floo powder that transports me to my childhood: the water heater in primary school that I spent most winter mornings propped up against, chasing like a second Timmy after Julian, Dick, Anne and George through hidden coves and mysterious lighthouses; my grandmother's couch, where I lost entire Saturdays exploring the Enchanted Wood and the Faraway Tree; the back seat of our family's car, where I dedicated long car rides out to the Magaliesburg helping Nancy solve clues; and the most magical place to exist outside of those pages: The Boskruin Library.
It was a wonderful thing, being raised by a mom who loves books as much as I do. I'd get to spend almost every day after school maxing out my library card and weekends nosing through new and used book shops. Which is why, when I read about an entire neighbourhood dedicated to books in Tokyo, I had to go check it out.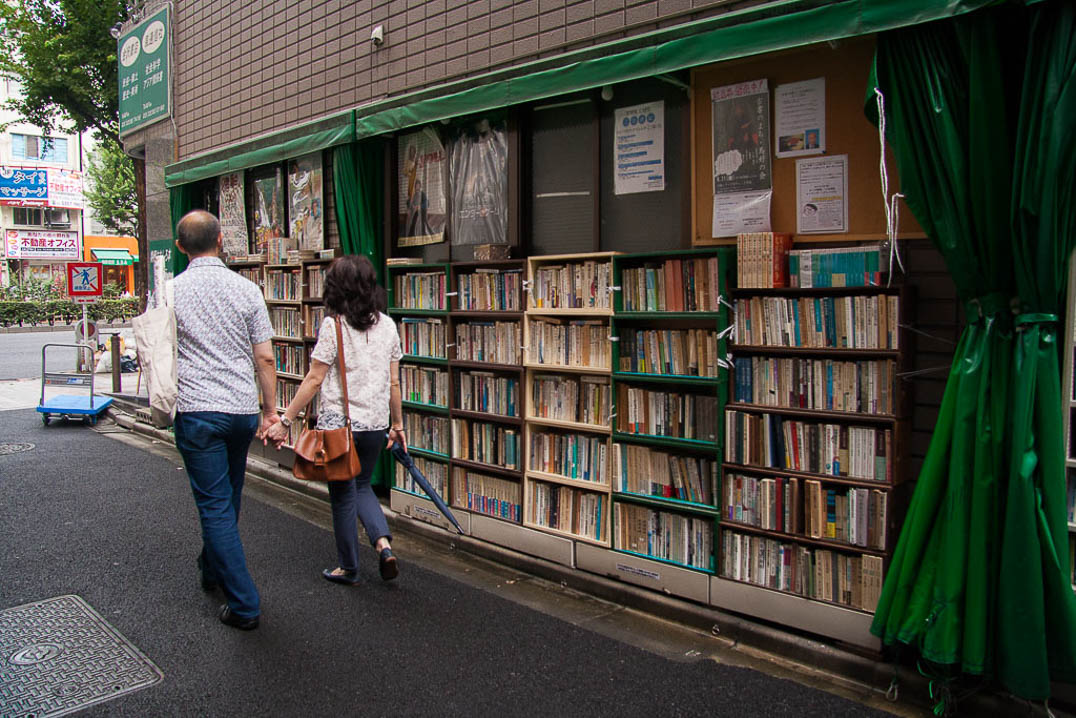 Foreign books, or yousho (洋書),  are difficult come by  in the inaka – I'm genuinely suprised when I find any that take up more than a shelf here in Miyazaki. Sure, there's always Amazon, but it's just not the same as shopping in a store. By contrast, Jinbōchō (神保町), sometimes spelled Jimbōchō,  is home to over 170 publishing houses and bookshops that offer an impressive selection of both Japanese literature and yousho. And the best part? The majority of the books are second-hand (read: cheap).
The neighbourhood centres directly above Jinbōchō Station, serviced by the Toei Mita, Toei Shinjuku and Tokyo Metro Hanzomon lines. Any one of the exits on the south side will lead you to the main street. It is said that book store owners prefer this side because they can better protect their wares from the sun.
The insides of the stores were a little overwhelming to navigate, at first, since each is practically overflowing with books. You could spend an entire day exploring Jinbōchō; I only had a couple of hours.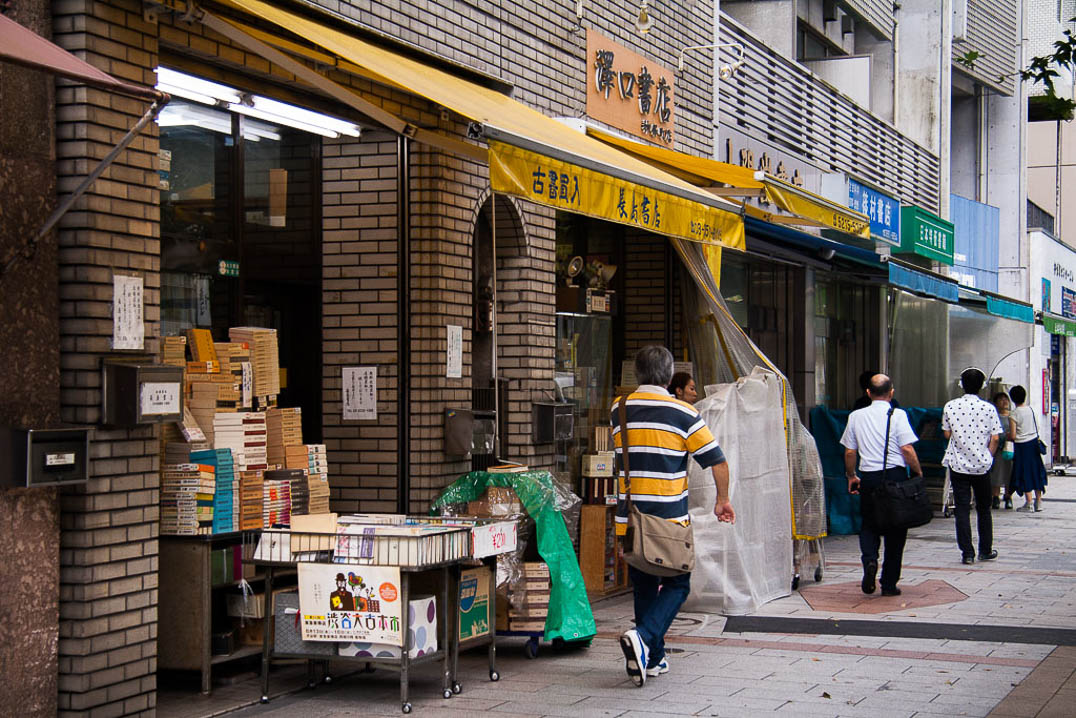 After meeting up with Mark and his brother in Hiroshima, we had taken the Shinkansen to Tokyo where we then spent two days wandering around, shopping, eating and day drinking (as one does in the summer on holiday in Tokyo). Now, it was the last day of the vacation and I was booked on an afternoon flight back to Miyazaki.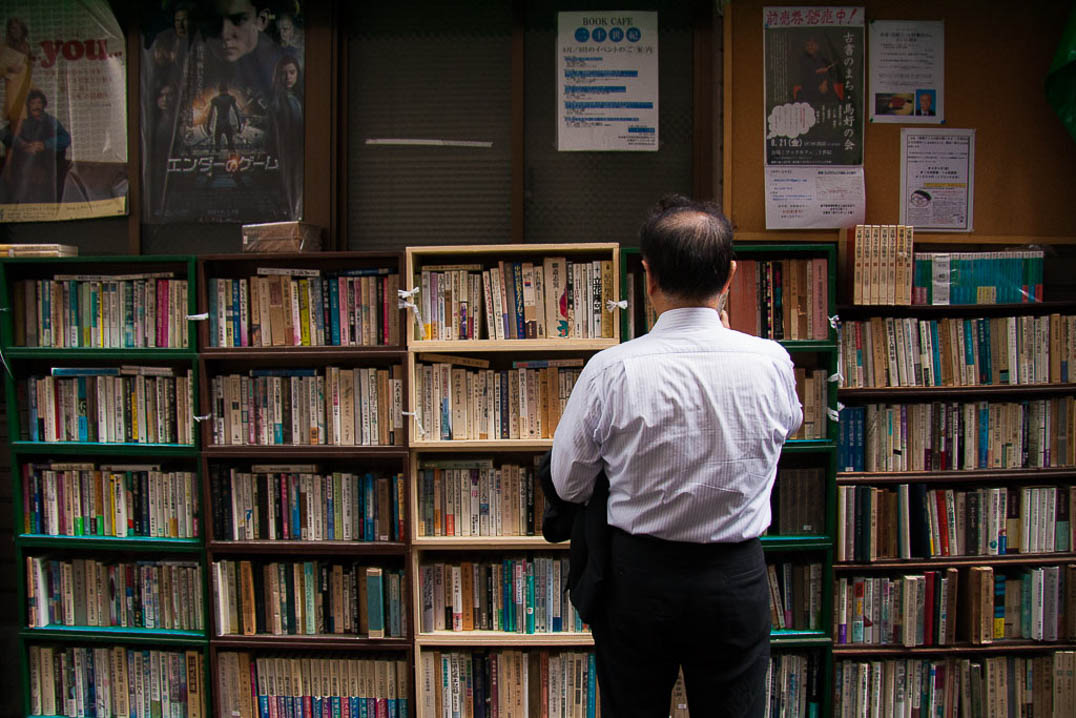 I sulked over this into my sandwich at a local coffee shop. Jinbōchō is just a stop away from the subway station nearest to the Air BnB we were staying at so Mark and I had enough time to catch breakfast before we started exploring. The clouds and drizzle outside were reflective of my mood; there is a special, tangible energy about Tokyo that makes leaving suck every time.
Luckily for me, though, there is no better cure for melancholy than a good book.
The one upside to not having a lot of time to explore Jinbōchō is that most of the stores that stock yousho seem to be dotted along the main street above the station. If you take the A1 exit, you'll come across At Wonder (アットワンダー) first. It's outdoor bookshelves are the star of every Google search you do on the area. They are filled to the brim and pedestrians are free to browse passing by. Only in Japan, eh?
Inside, you'll find an impressive collection of DC and Marvel comic books, including full sets, hard covers and single issues. They carry a few smaller publishers as well.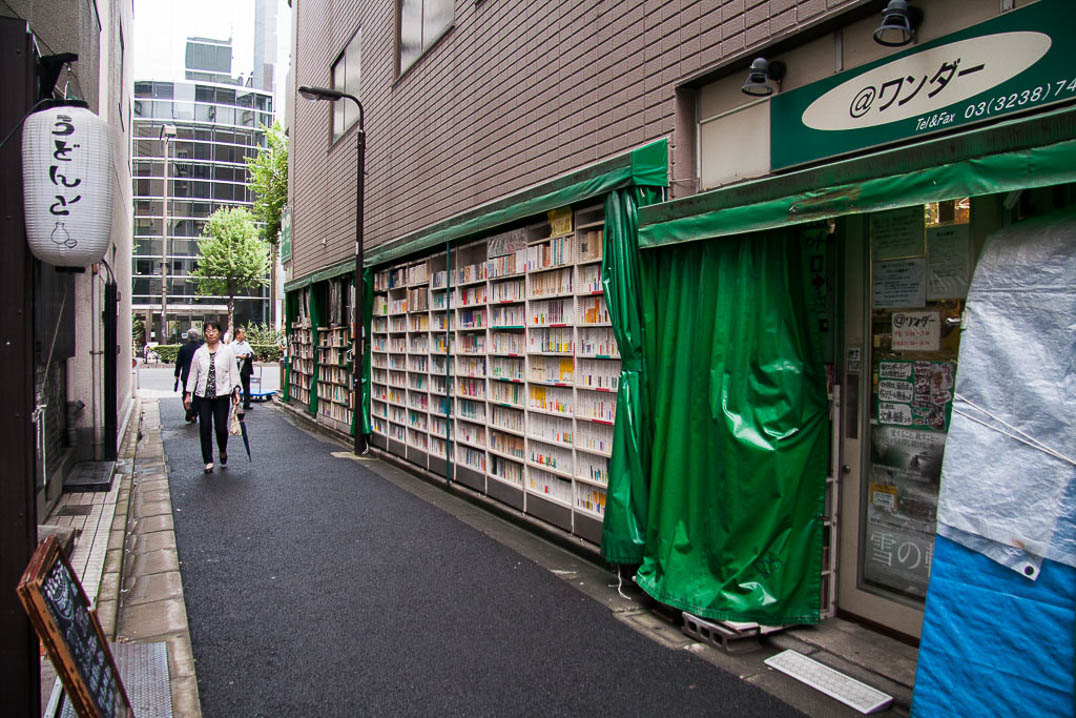 Next door is Book House (ブックハウス神保町) which offers a selections of over 20,000 children's books. These are new and are housed downstairs. There is a cosy reading area and a small exhibition room too. On the upper level, the second-hand collection includes history, classics, literature, poetry, dictionaries, text books and art.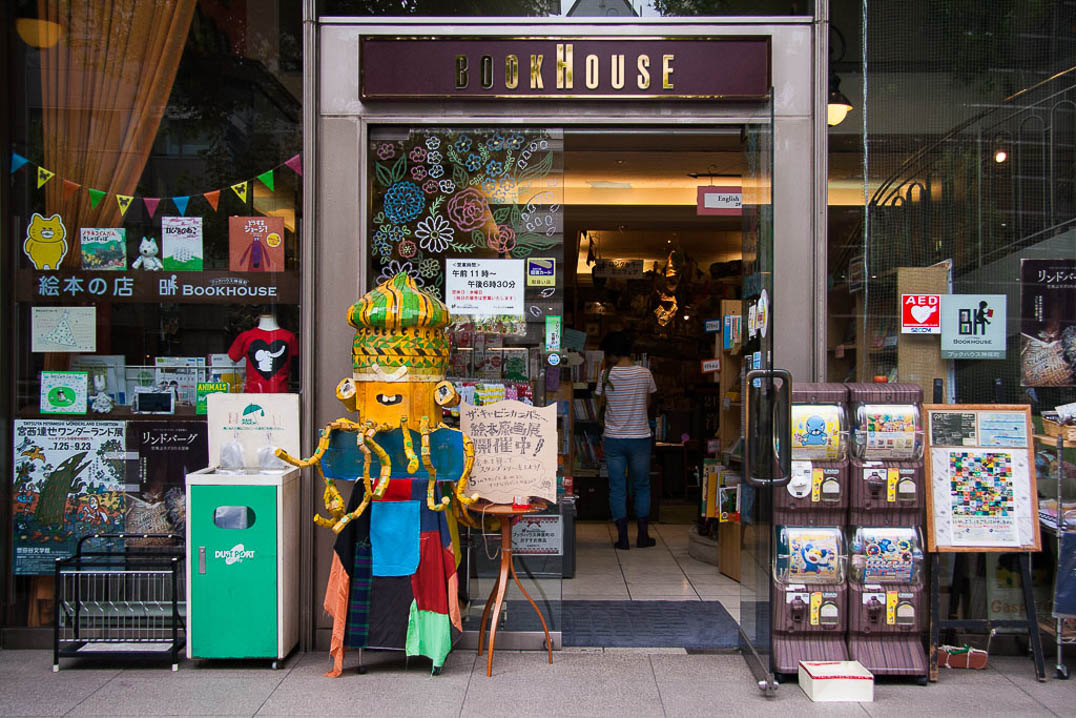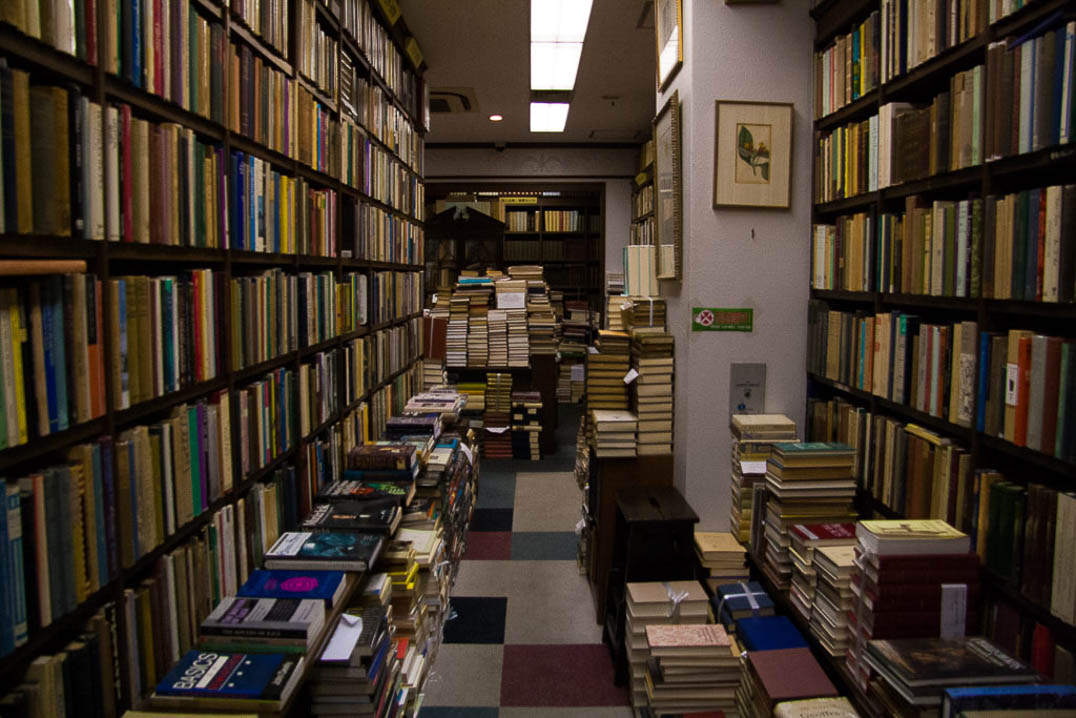 At Jimbocho Vintage (ヴィンテージ 神保町店), you'll find a good selection of movie and theatre books. They also specialise in music, fashion, subculture, art, sport and adult.
But if you're really into music, Bunken Shoin (文献書院 ブンケンロックサイド) is the place to go. It's stocked floor-to-ceiling with sheet music, musical books and magazines, gig posters and brochures, and calendars and photos. They have everything from AC/DC to Toto, with a strong emphasis on heavy metal. The owners' style is a real treat too – metal lolita, perhaps?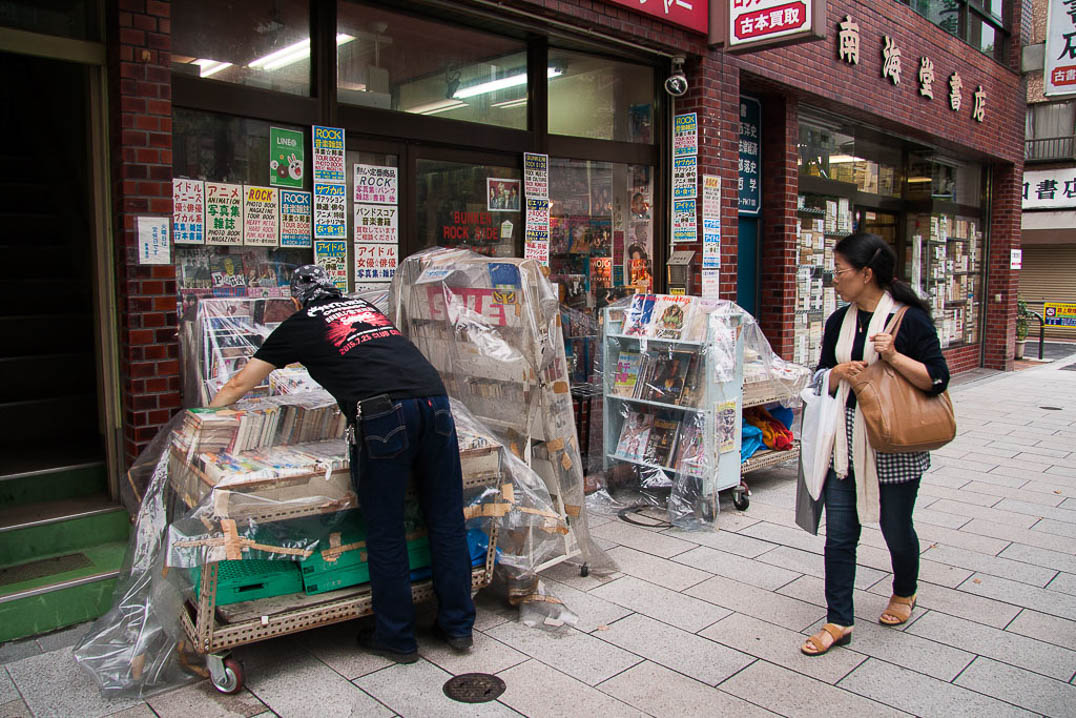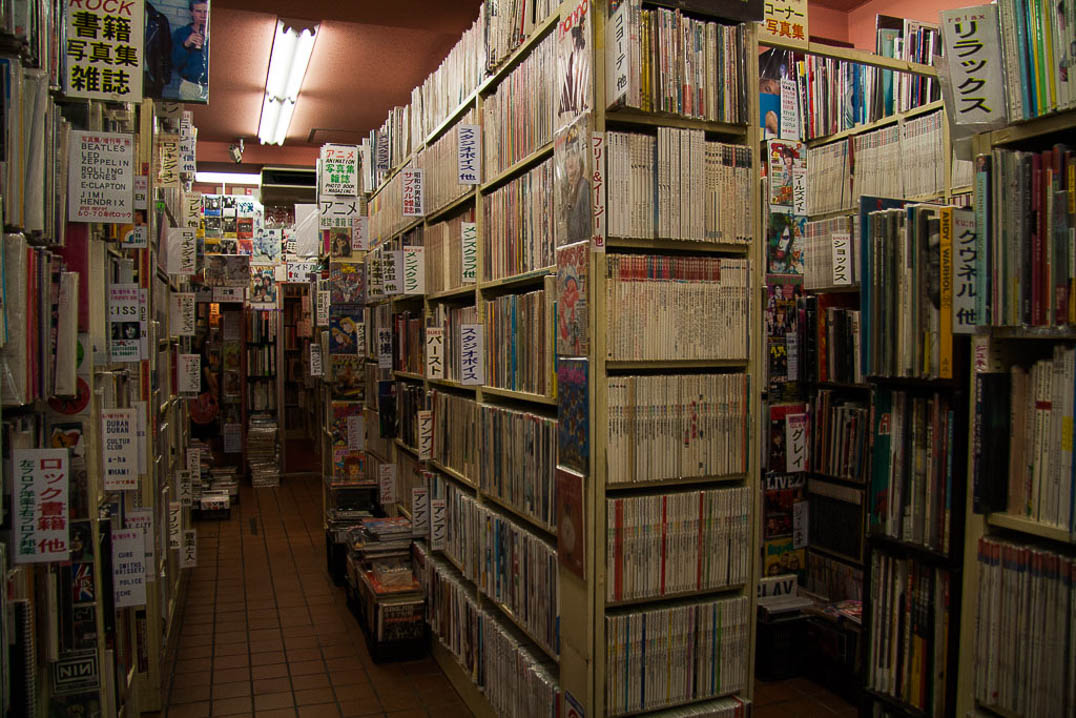 One of the oldest stores in Book Town has featured in several TV dramas, including the 2013 Biblia Koshodō no Jiken Techō (ビブリア古書堂の事件手帖). Yaguchi Bookstore (矢口書店) has a lot of good quality coffee table books on movies, theatre productions and plays for really decent prices.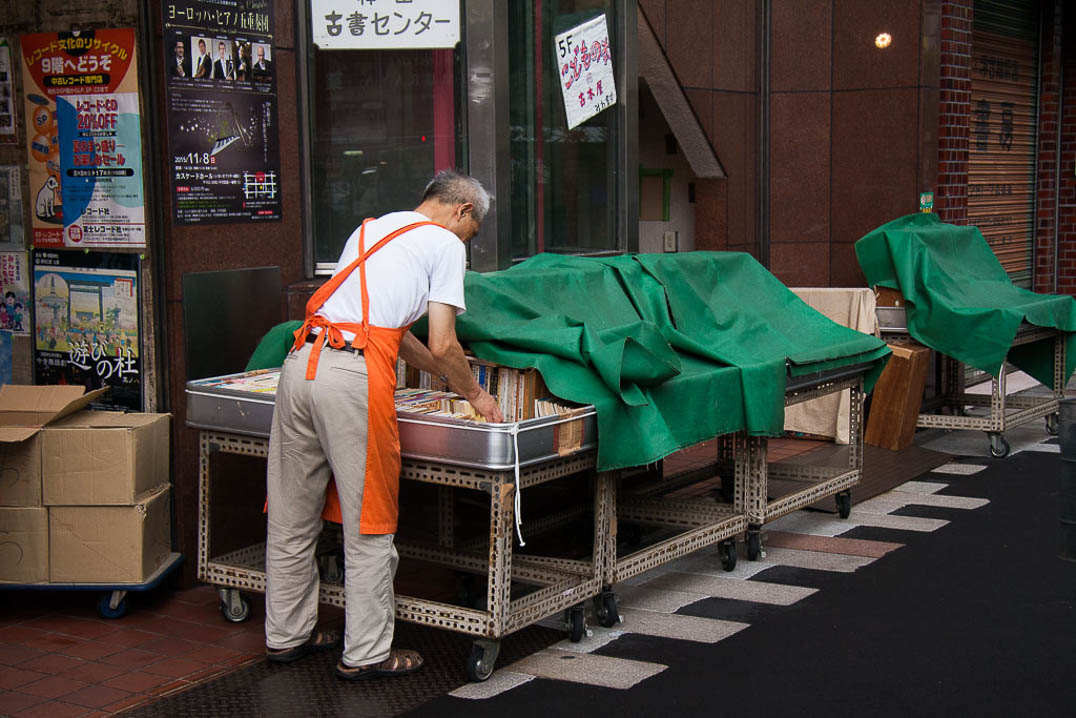 If you're looking for something a little more high-end, Book Wave (小川図書ビル) is a good place to browse. The store specialises in American and British literature and I saw a good selection of English books on Japanese history and culture too. It's offering includes scholarly collections, rare prints, dictionaries and grammar textbooks.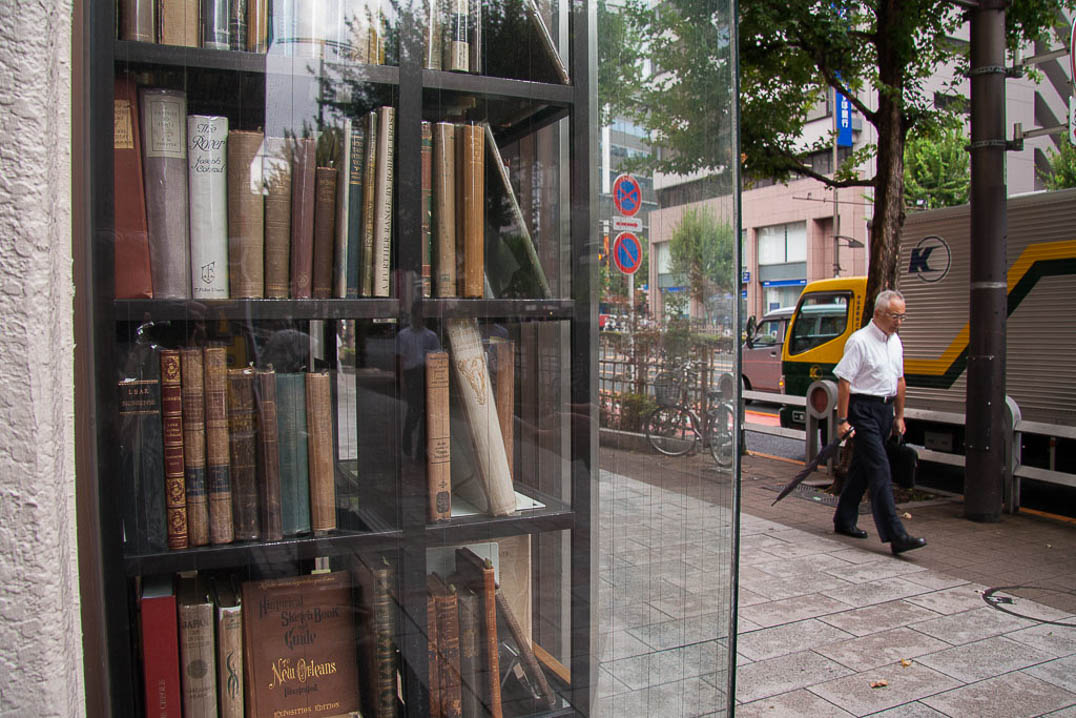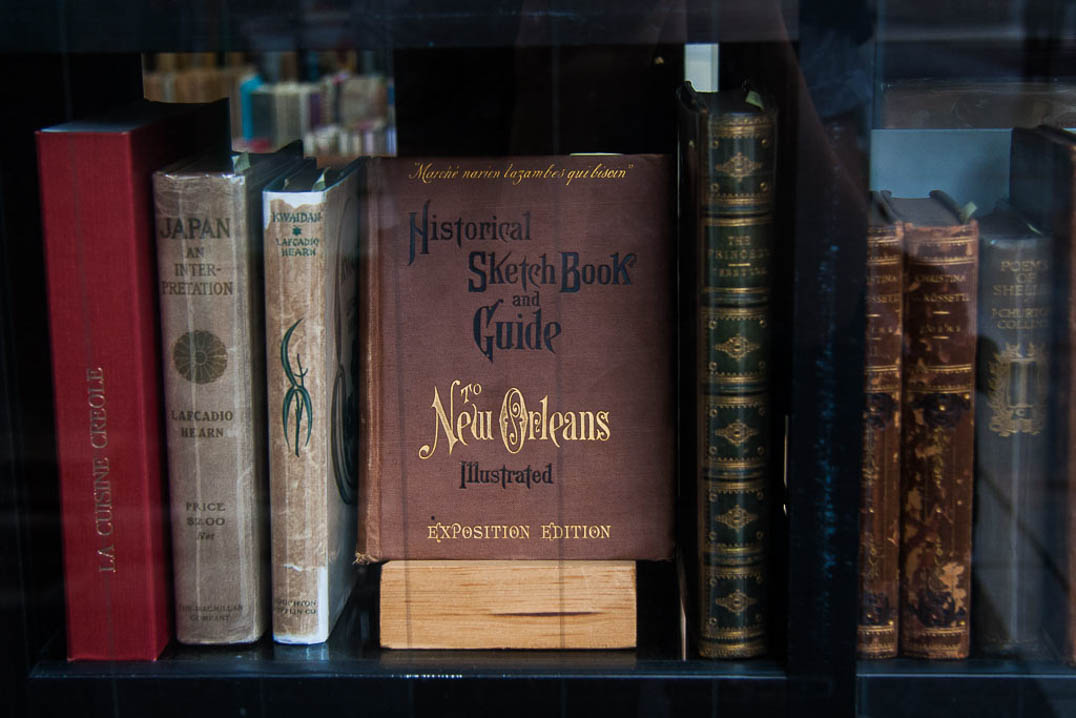 I came away with some sub- and pop culture magazines, but I could have spent an entire month's salary on more. If you're into books and you happen to be in Tokyo, Jinbōchō is the place to go.
This article is now available as a mobile app. Go to GPSmyCity to download the app for GPS-assisted travel directions to the attractions featured in this article.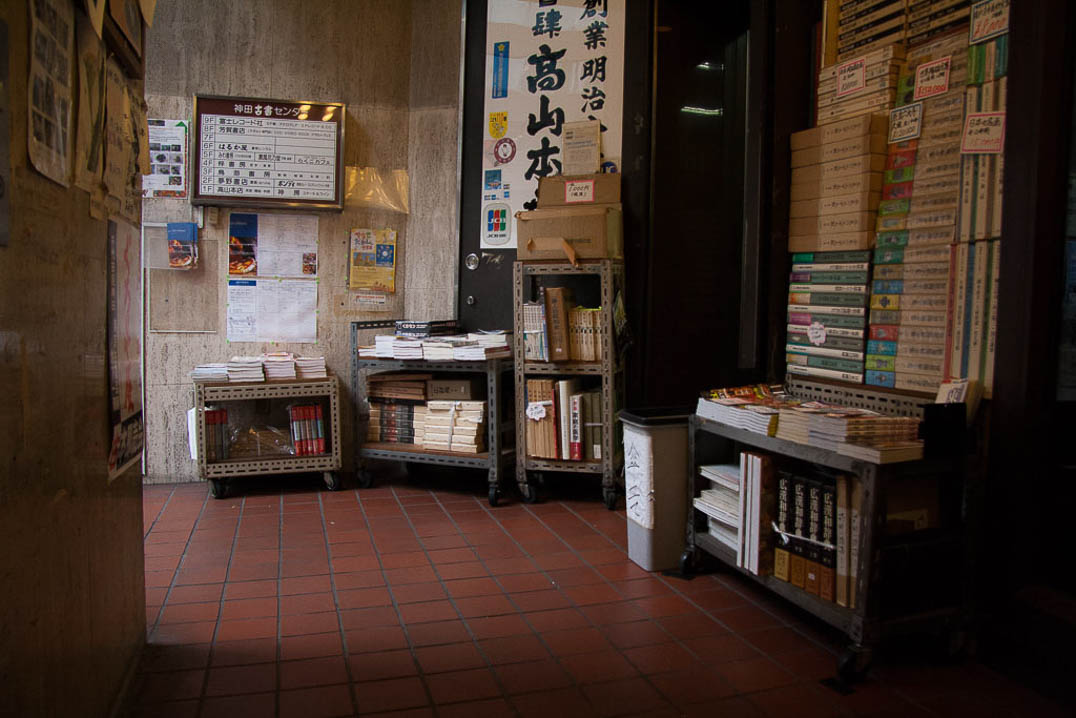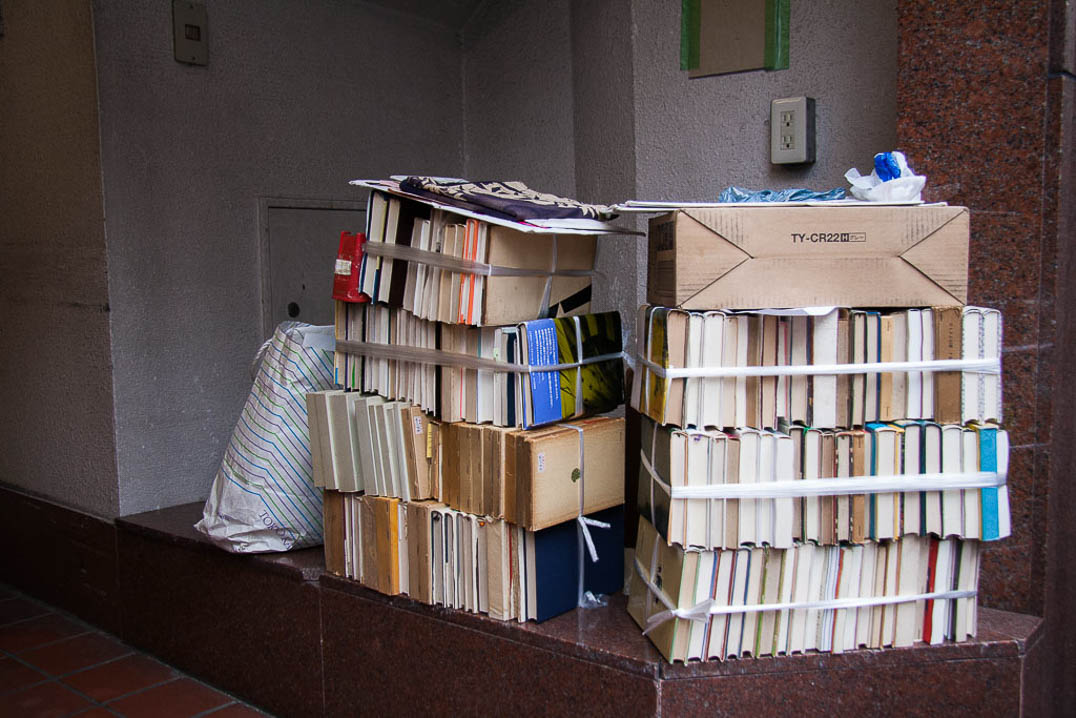 Related posts