After leaving the snow in Nagano behind, and spotting hundreds of tree lilacs on the drive from Nikko to Ibaraki, John and I were starting to feel spring fever. Which is why, on the last day of our holiday, we decided to head to Saitama for the annual cherry blossom festival in Gongendo Park (権現度公園).
We had checked the park's website the night before and were thrilled to discover that the trees had officially been declared in bloom. Since cherry blossoms open and fall in the same week, we had got the timing just right. Or so we thought.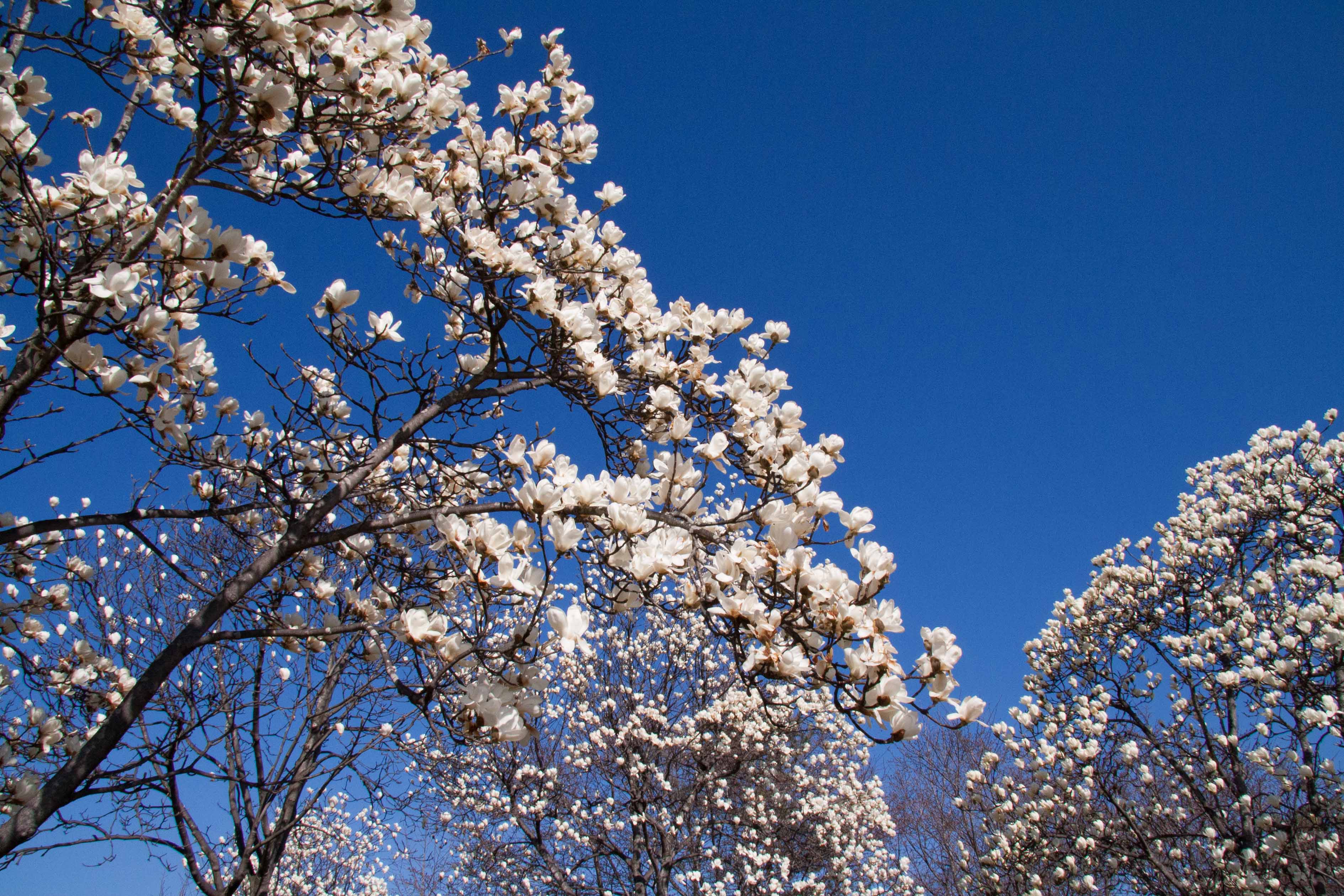 Gongendo Park is situated on the banks of the Naka River in Satte, Saitama. It's a famous spot for flower viewing throughout all four seasons, with hydrangeas in summer, higanbana in autumn and daffodils in winter. But it's most spectacular in spring, when the 3 000 cherry blossoms that line 6 km (3.7 mi) of its embankment bloom, overlooking fields of rapeseed (canola).
We arrived on the Miyuki Lake side, and although there were only a few sakura trees planted there, I enjoyed a walk while John busied about with the navigation.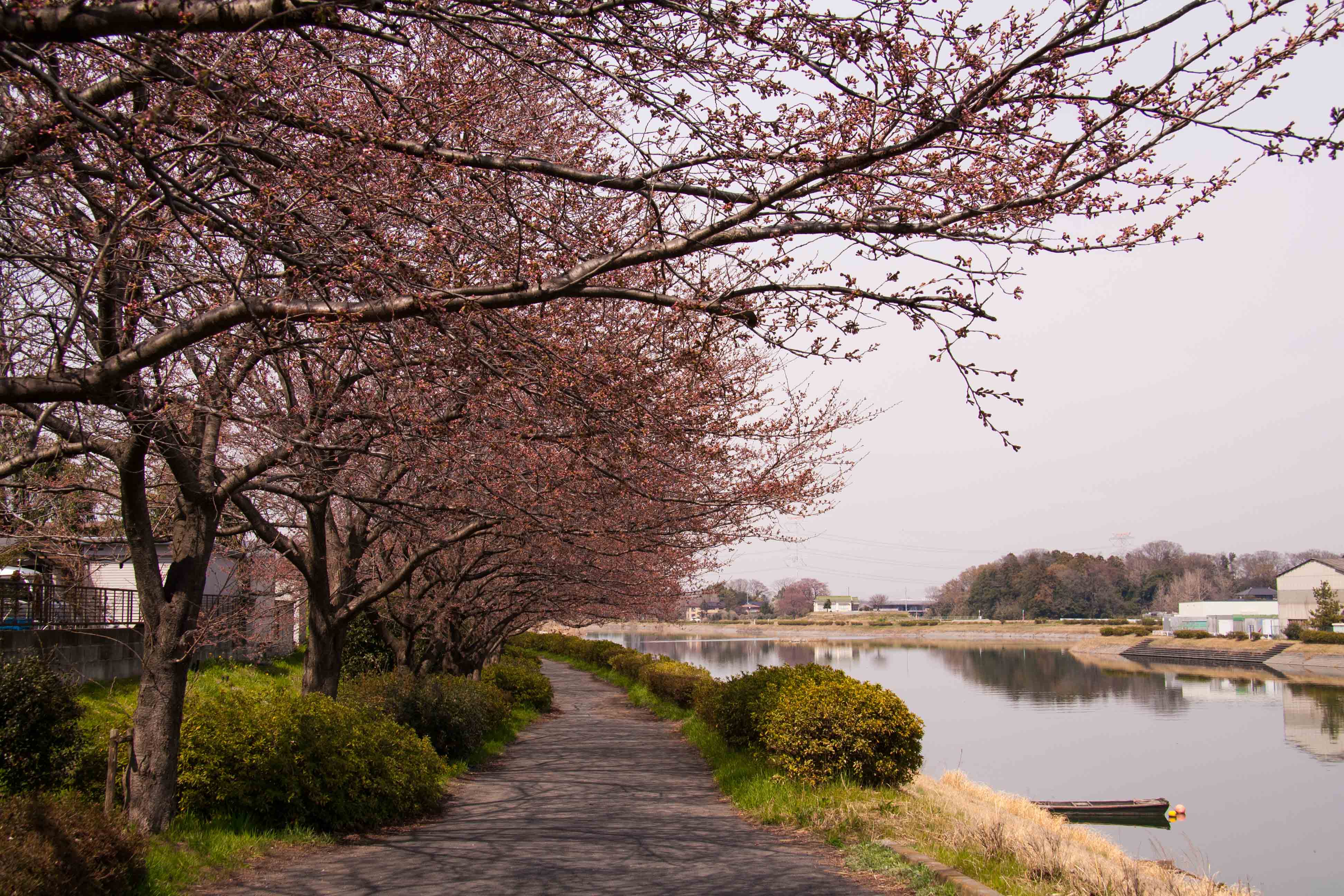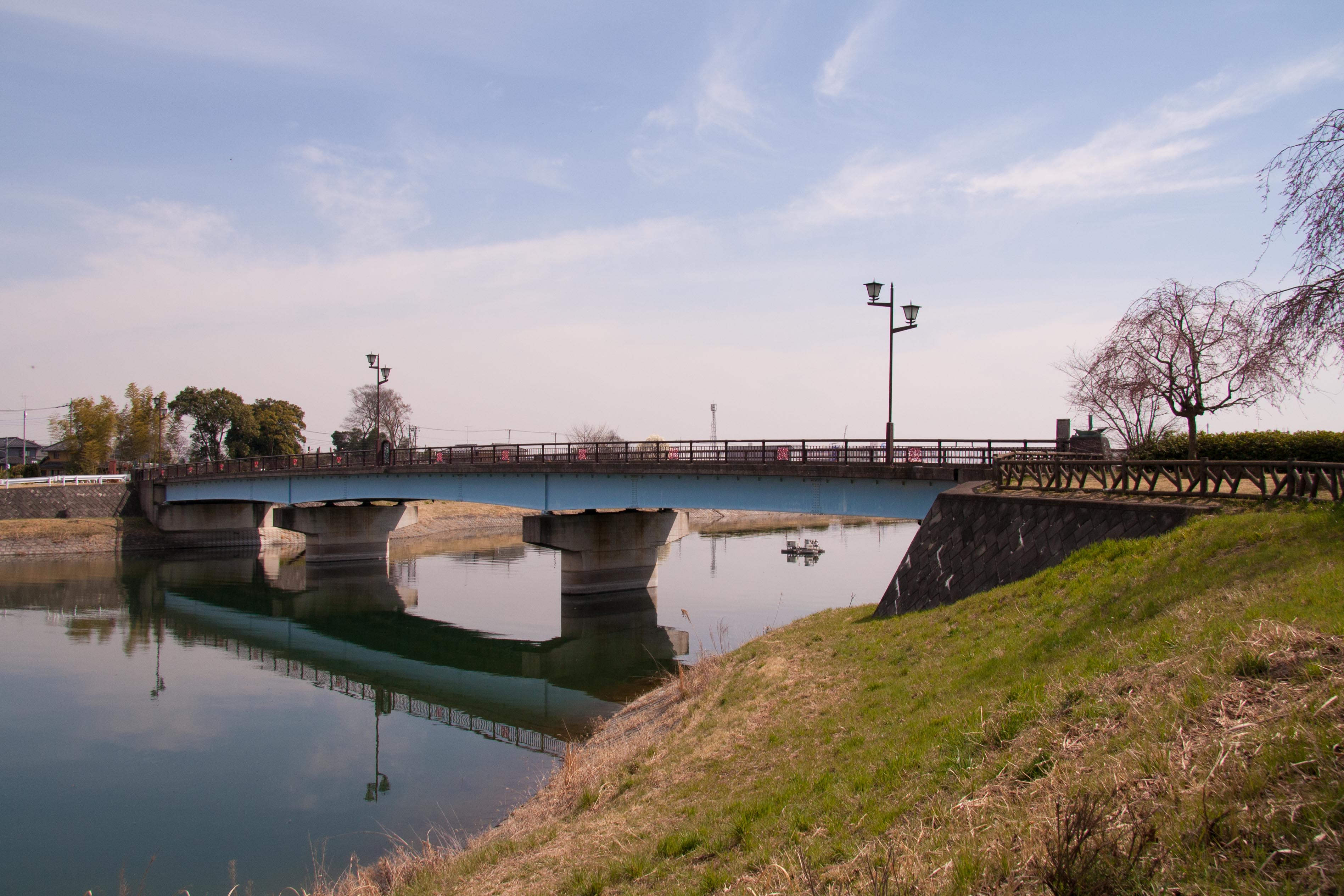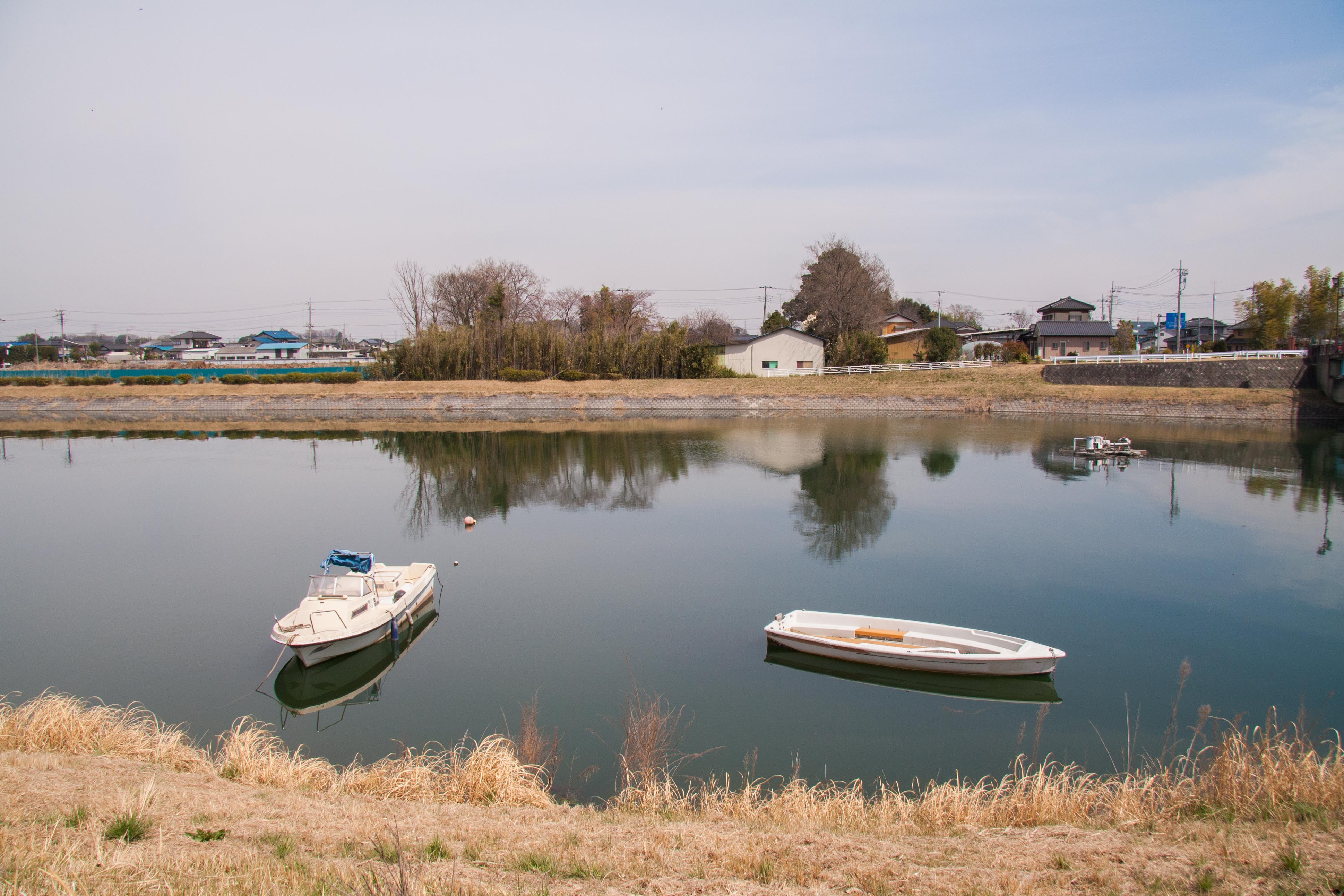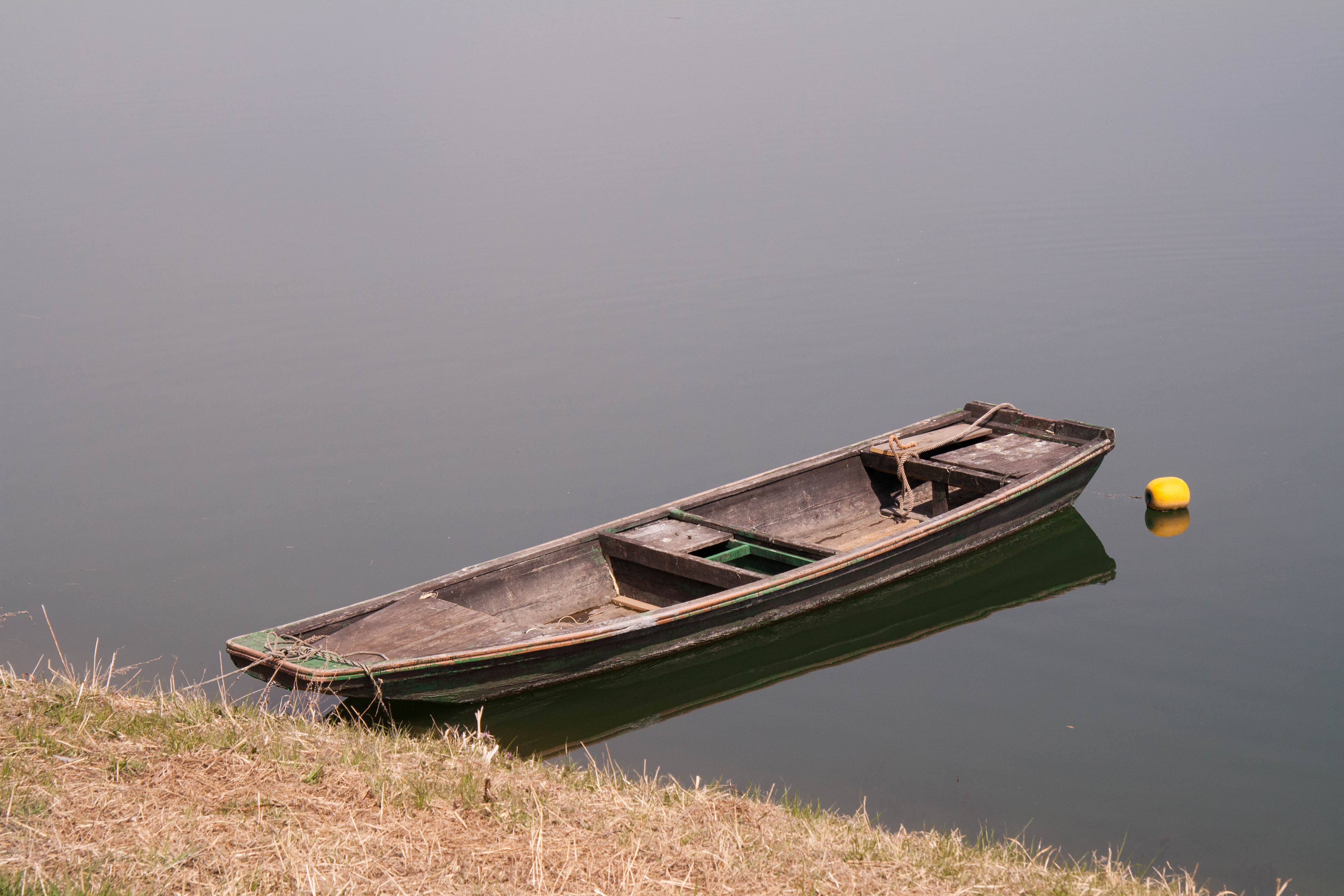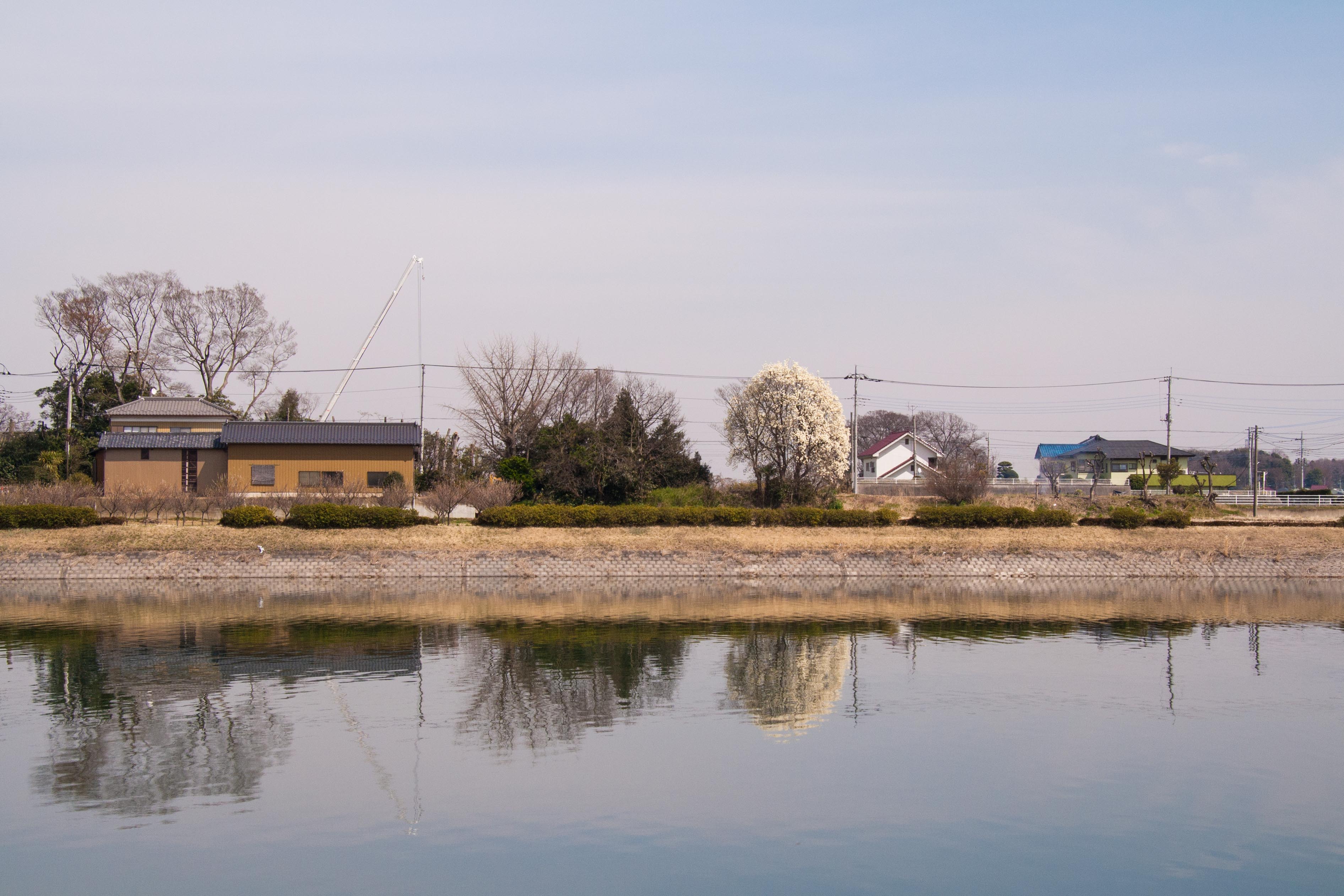 We eventually found the parking next to the embankment and despite the lanterns and food stalls set up, realised that the website had been grossly misleading; only one tree could be considered in bloom, the rest just dotted with a a handful of blossoms. To say that we were disappointed is an understatement.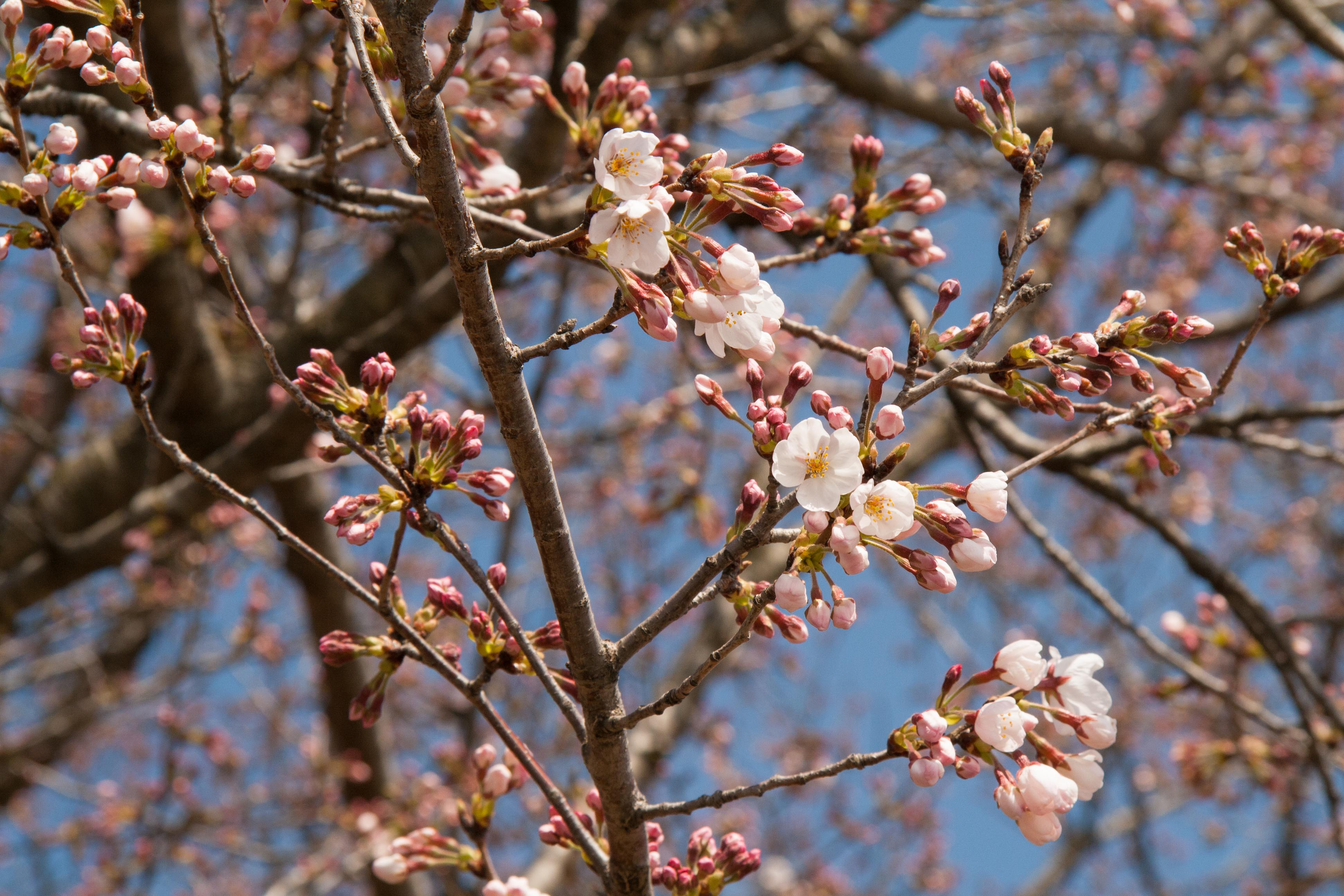 Still, there were rapeseeds to enjoy and so we distracted ourselves for a while taking photos. But staring up at the long line of bare branches was just sad.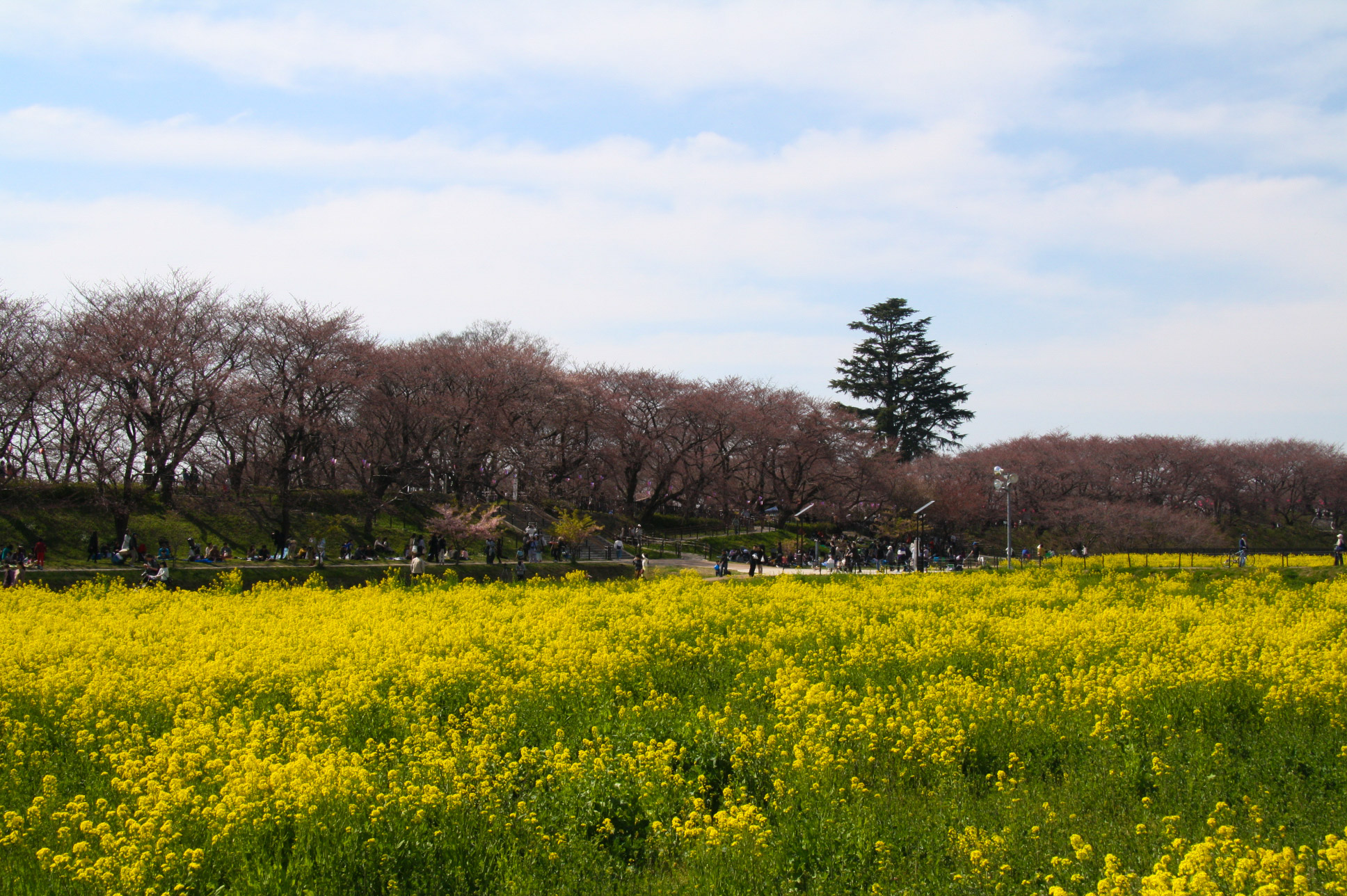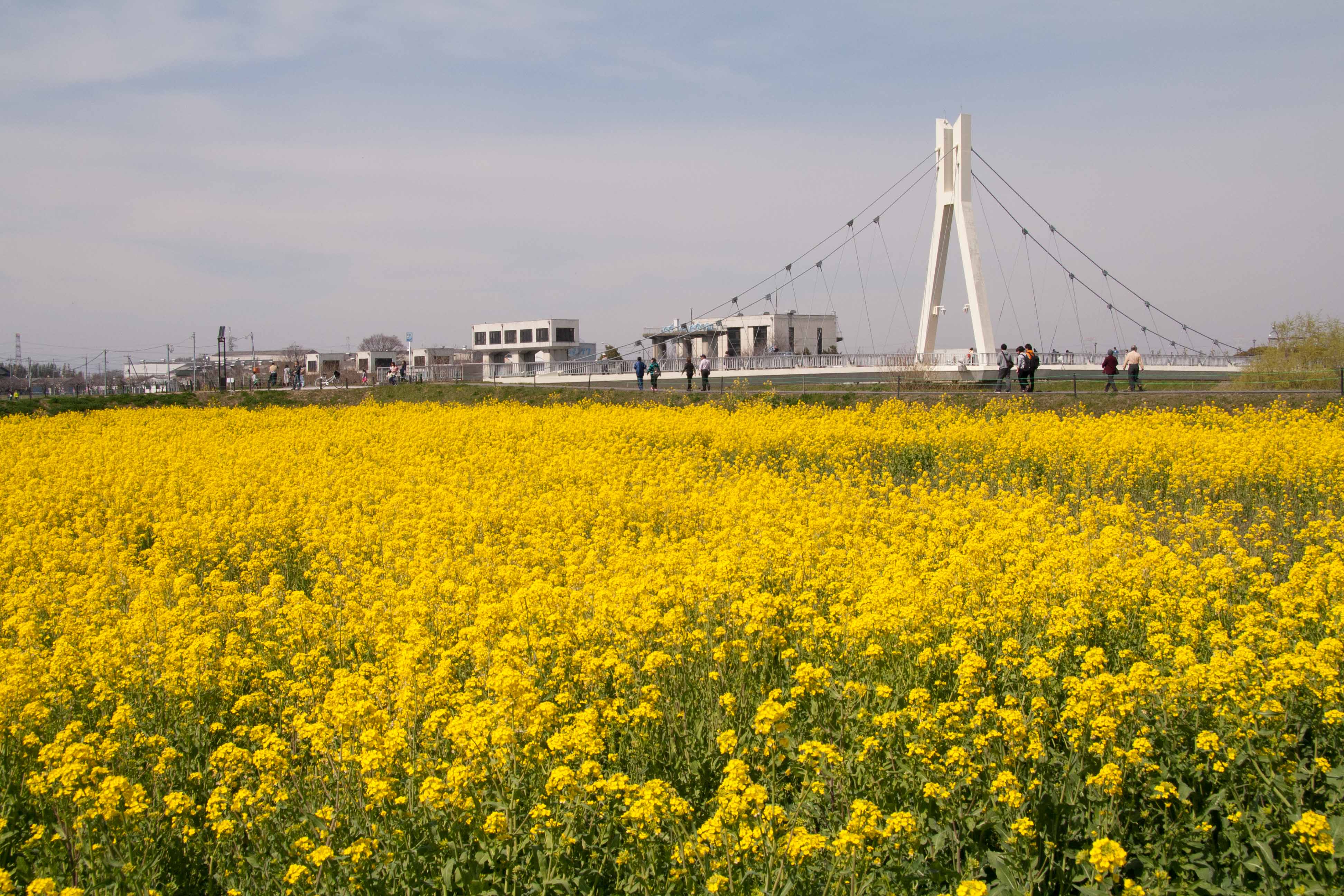 We got into the car, determined to find some sakura of our own. And after a bit of driving, we did.