A Quick Guide to Yufuin Onsen Town
In Japan, you'd be hard-pressed to find a city or town that doesn't have at least one onsen (温泉). Thanks to abundant geothermal activity on the archipelago, there are thousands of these natural hot springs scattered throughout each of the prefectures. Not to be confused with bathhouses, or sentō, in which heated tap water is used, onsen must contain at least one of 19 specified minerals and have a natural temperature higher than 25 ºC (77 ºF) to be officially designated as such. For hundreds of years, people have enjoyed soaking in their healing waters to relax, unwind, and cure stress-related ailments.
Onsen don't only differ in their mineral content; there are outdoor and indoor baths, public and private baths, and baths for mixed and gender-separate bathing. A popular way to enjoy different kinds of baths is to visit an onsen resort, a hot spring area or town with its own hotels, restaurants, souvenir shops and amusement facilities.
One of Japan's top onsen resorts is located in Oita prefecture, which also boasts the highest number of hot spring locations and the highest annual yield of hot spring water in the country. Yufuin (由布院) is located just a 35 min drive from its popular neighbour Beppu, in a small valley beneath the impressive Mount Yufu.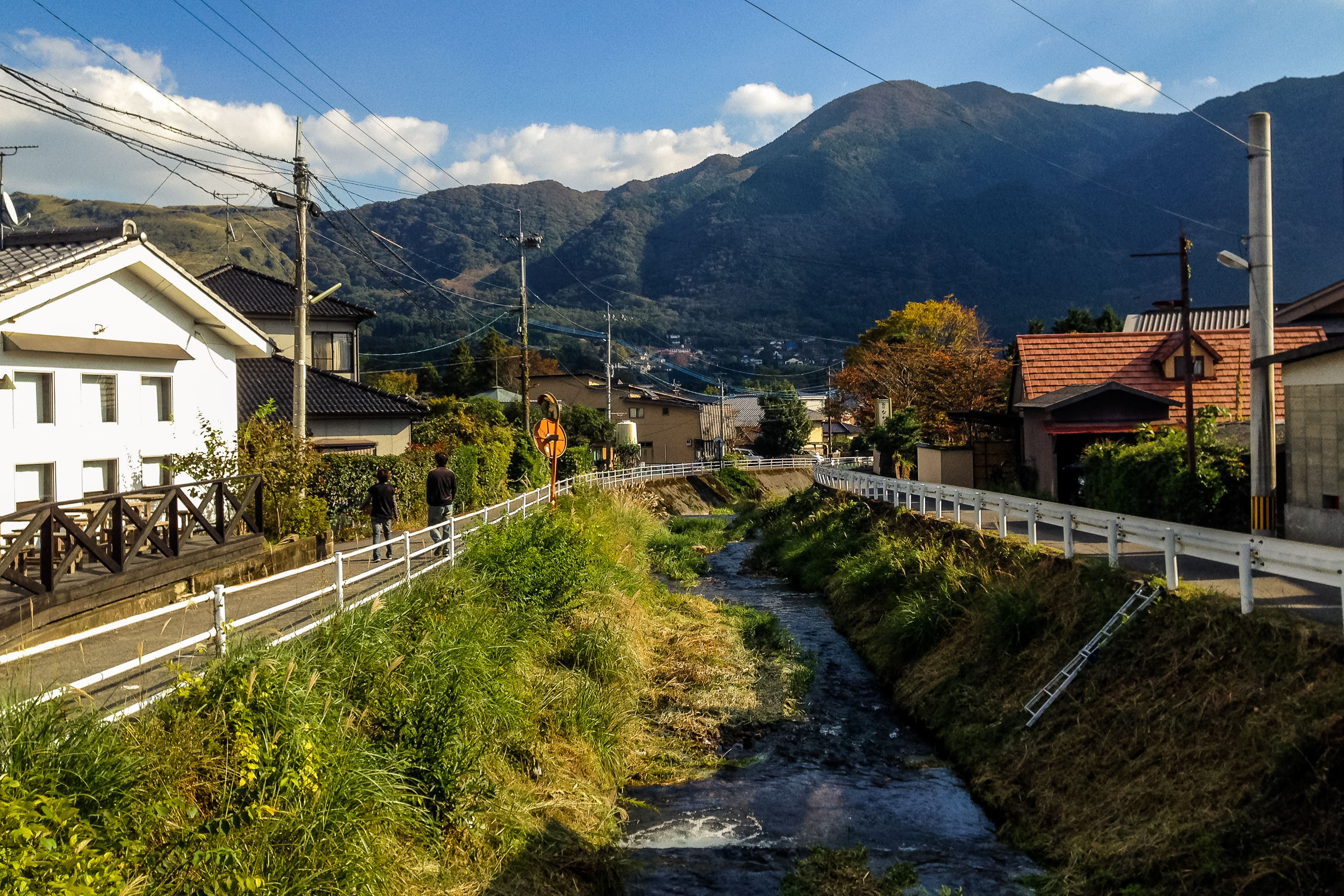 The quaint, picturesque village contains around 850 onsen and is a mix of rice paddies, farm houses and ryokan (Japanese style inns). Despite being a popular tourist destination, it has managed to retain a quiet, relaxed atmosphere.
The hotels, restaurants and ryokan are scattered throughout the village and not along the main street, unlike other onsen towns. Yunotsubo Kaido Shopping Street, running from Yufuin Station all the way to Lake Kinrin, is instead lined with cafes, ice-cream shops, gift stores and art galleries.
Just outside of the station, you'll find the newly-opened Yufuin Miruhi Donut Café (由布院ミルヒ ドーナツ&カフェ), which has a good selection of coffee and French toast. Get a box of doughnuts to go; there's a variety of unique flavours to try, including fig, raspberry and coffee.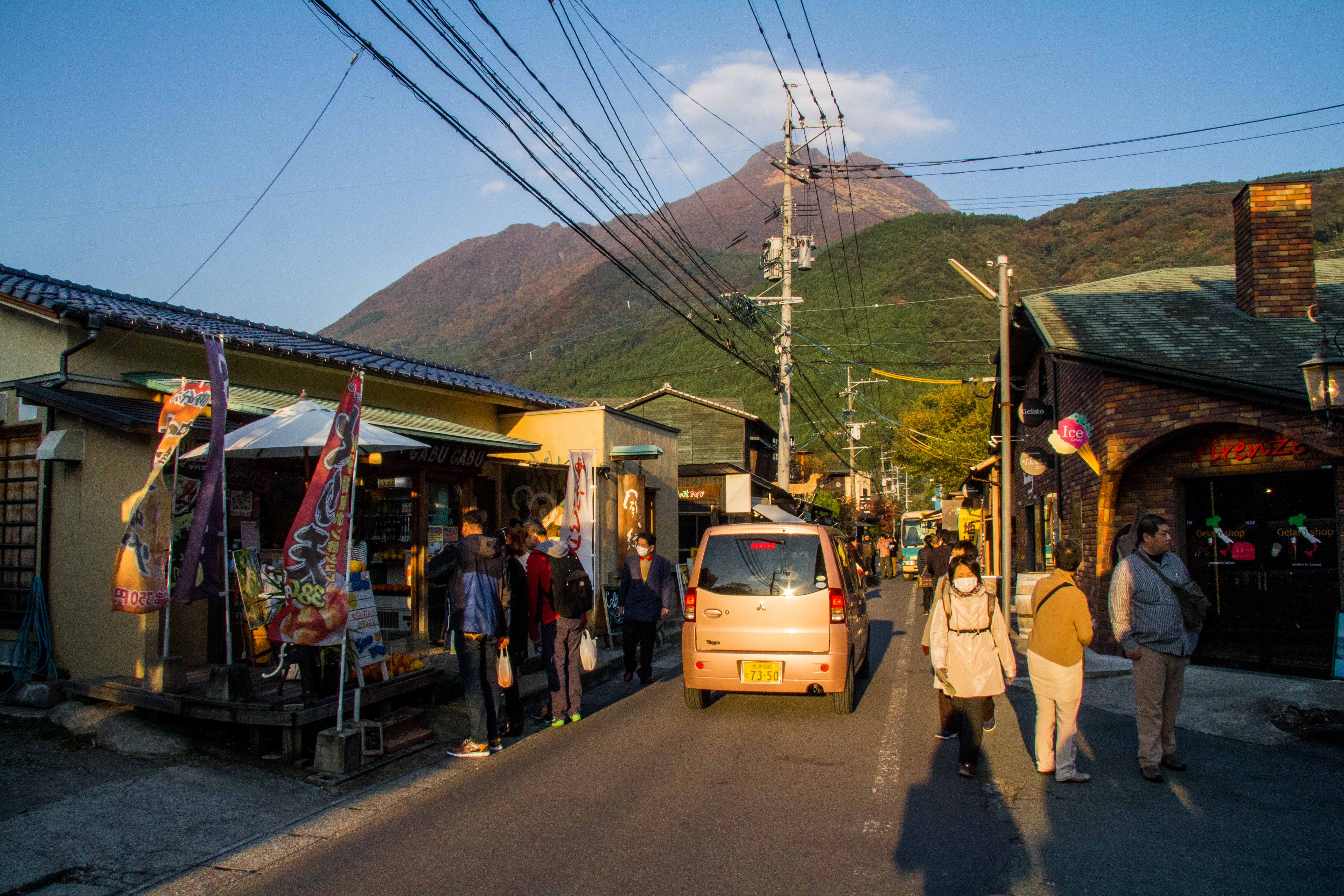 If you keep to the same street, you'll soon stumble upon the The Beehive Craft House (クラフト館蜂の巣) which offers a wide selection of handmade, wooden products, ranging from ornaments to furniture. There is also a coffee shop on the second floor.
Be sure to check out the Yufuin Music Box Forest (由布院オルゴールの森) as well. The unique two-storey shop deals exclusively in handcrafted music boxes and Christmas ornaments.
If the mountain air starts to get the better of you, Esperanza carries a decently-priced range of scarves, hats, knits and gloves.
Experience one of Japan's themed restaurants at the Snoopy Tea House. The café and its adjacent gift store specialise in everything Peanuts. Enjoy Snoopy latte art, Woodstock parfaits and other treats decorated with characters from the hit comic strip.
You can watch Peanuts movies playing on a big screen while you relax, or pick out a comic book from the café's library. The gift store sells everything from branded bento boxes to marshmallows to larger-than-life stuffed animals.
Further up the road is Yufuin Floral Village, a small amusement park designed to look like the Cotswolds in England. It boasts a variety of gift shops and food stores, all themed around popular books, movies and anime, including Alice in Wonderland, Kiki's Delivery Service, Shaun the Sheep, Harry Potter and Peter Rabbit.
Delight your taste buds with a cottage pie or plate of fish and chips at Gallery Alice's Tearoom, and then sample a buttered croissant or custard Danish at Kiki's Bakery for dessert. Pop into Kyushu Food Market for a wide range of reasonably-priced omiyage (edible souvenirs) and other local products to take home, all infused with kabosu, Oita's signature citrus fruit.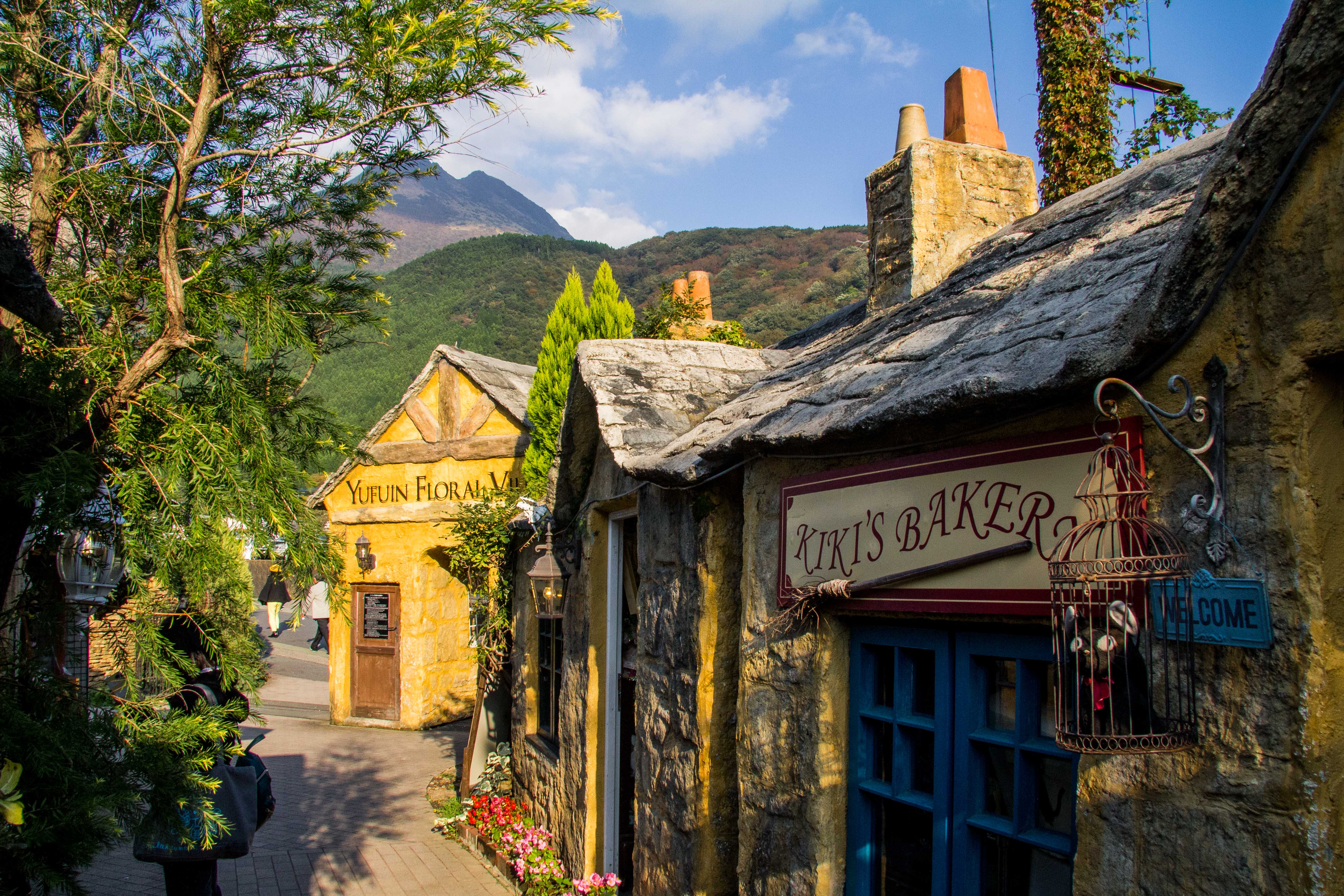 Fluffy animals abound! Enjoy a drink and playtime with the Cheshire Cat café's 14 feline friends, or visit the Photo Owl Studio to take home your very own picture with one of the village's 11 birds of prey. You'll also come across squirrels, a goat, rabbits, hedgehogs, guinea pigs, ducks and…a horse.
See if you can spot all the rare vintage cars parked around the Village, including a 1934 Riley MPH and a 1960 MGA. Or toss 100 yen into the honesty box and enjoy a soak in the public footbath where you can unwind and marvel at the "wtf" of it all.
The Village also has its very own women-only hotel, featuring a restaurant, hot springs and gift store.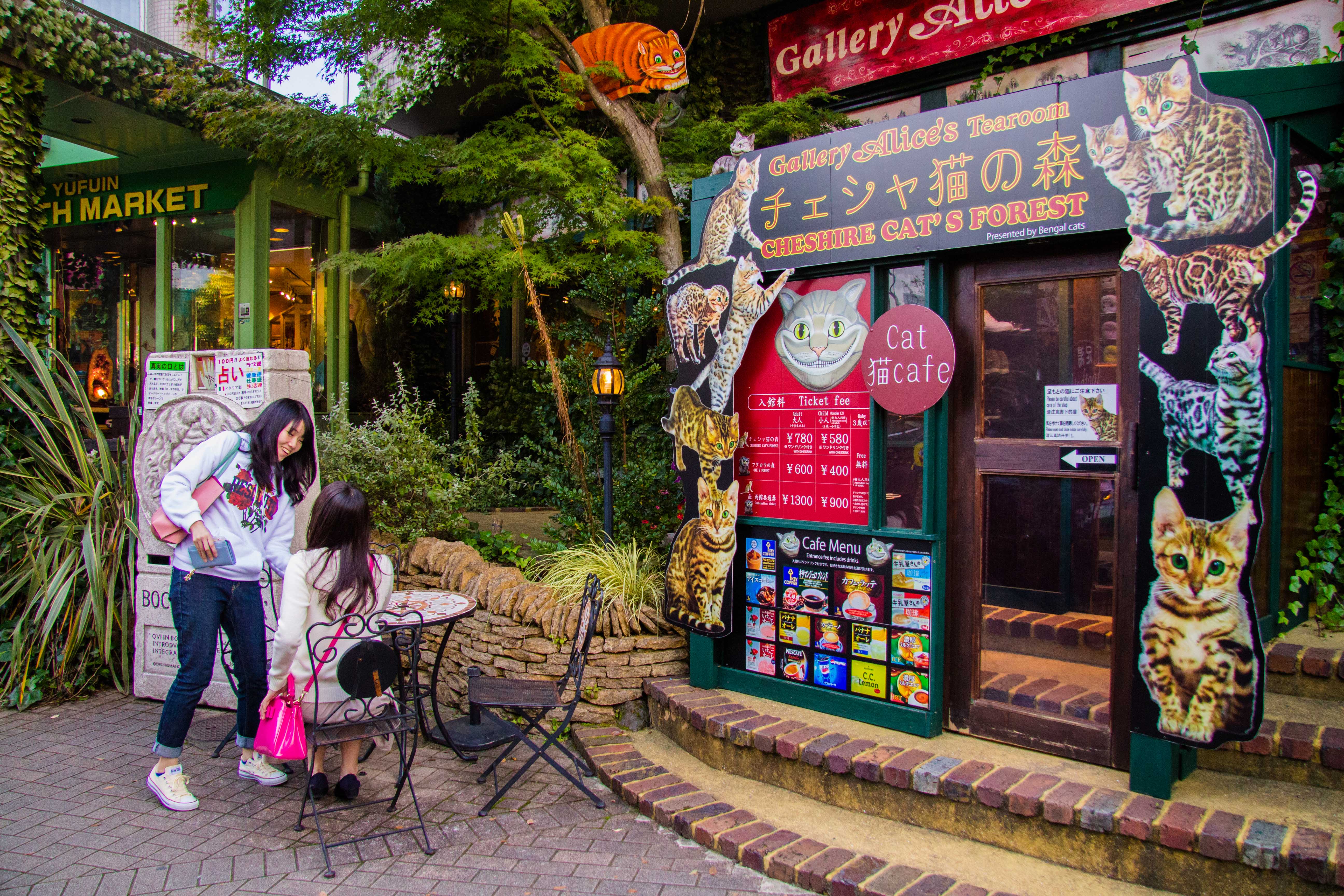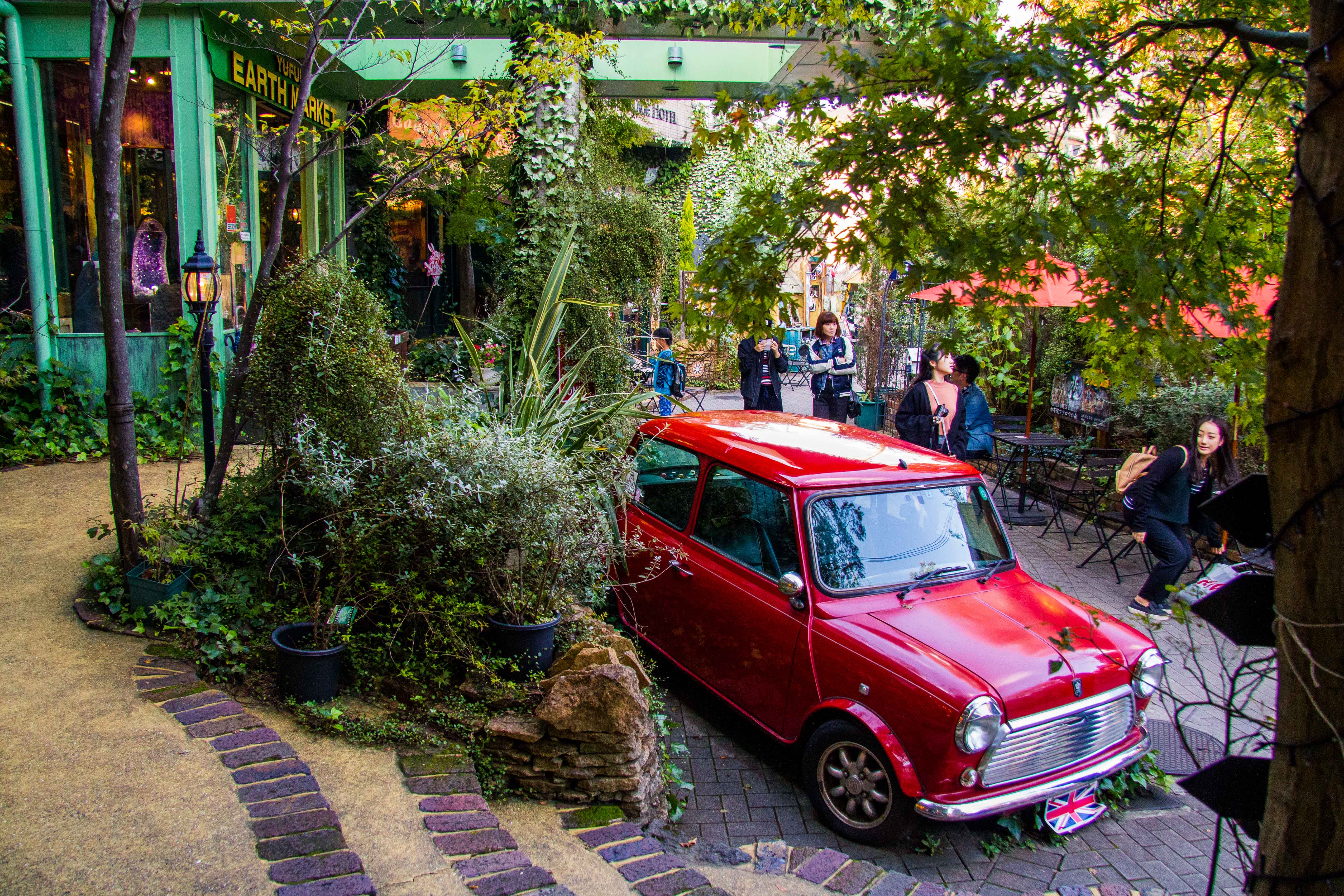 Take a right turn and follow the road down to Kinrin-ko. The small, shallow "Golden Scales Lake" was named in 1884 by the Confucian scholar Mori Kuso who saw the scales of fish gleam gold in the afternoon light. It has both hot and cold water springs at its depths, causing steam to rise from its surface in the early mornings of autumn and winter.
A walking promenade surrounds the lake, as well as several shops and cafes, a small shrine and a couple of public bath houses. There is also a hotel that overlooks the water with a restaurant that's open to the public.
Close to the lake, you'll find Nurukawa Onsen where you can bathe in the outdoor, public baths or choose one of 7 different family baths. The Japanese inn also offers complimentary breakfast for overnight visitors.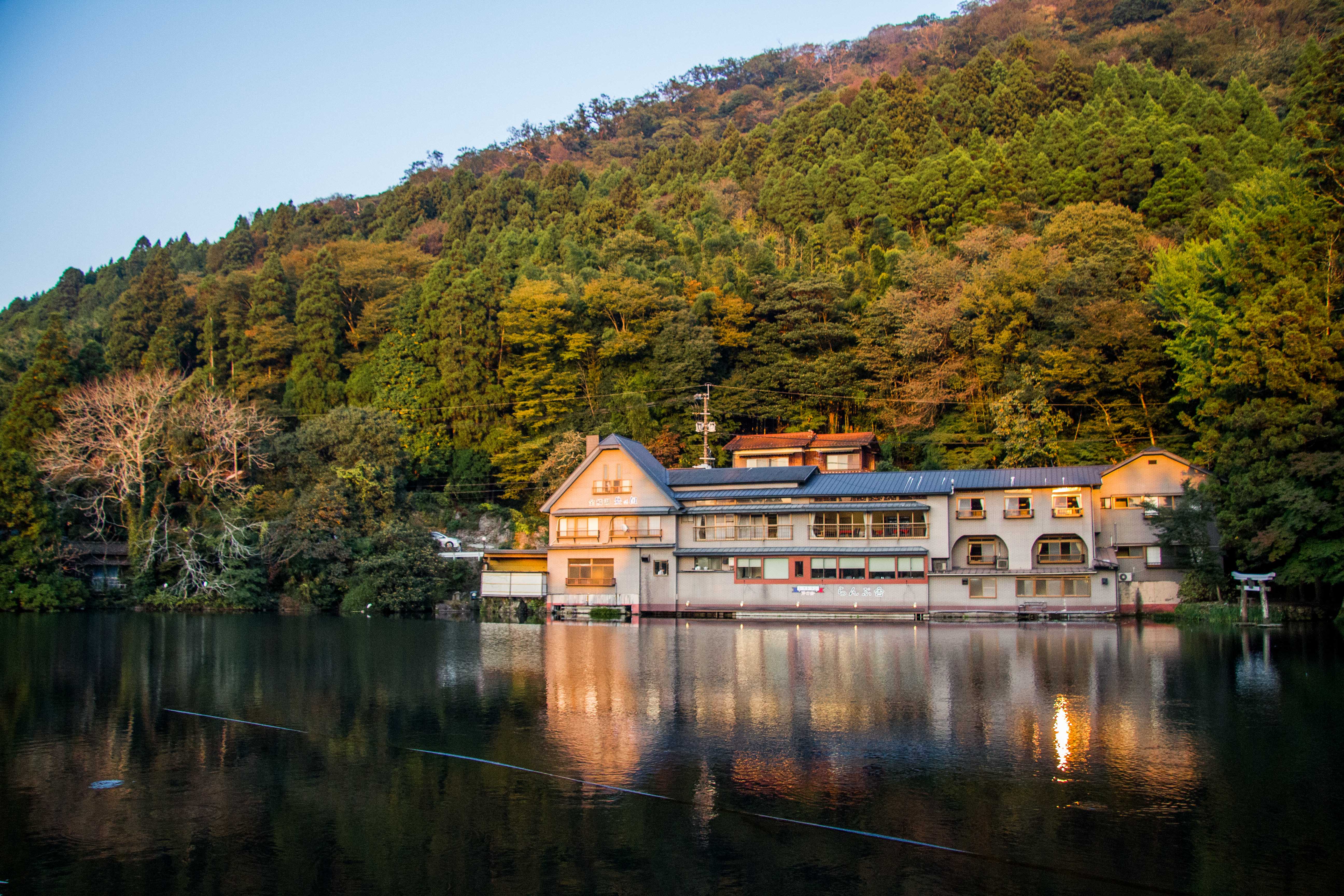 Homey Inn Enya is further out but offers warm, cosy accommodations, surrounded by woodlands. Its quirky host, Shinya-san, cooks a mean meal and is very willing to help you find your way around. The guest house boasts its own art gallery and onsen, and is decorated with an impressive collection of trinkets from around the world.
On the nearby hill, wood-fired pizzeria Kunugi no Oka overlooks the Yufuin basin. The charming little Italian restaurant has a good selection of pizza and pasta on its menu.
A trip to Yufuin wouldn't be complete without a hike to the top of Yufudake. Soak your muscles afterward in the Yufudake Onsen, which has private baths with views of the volcano.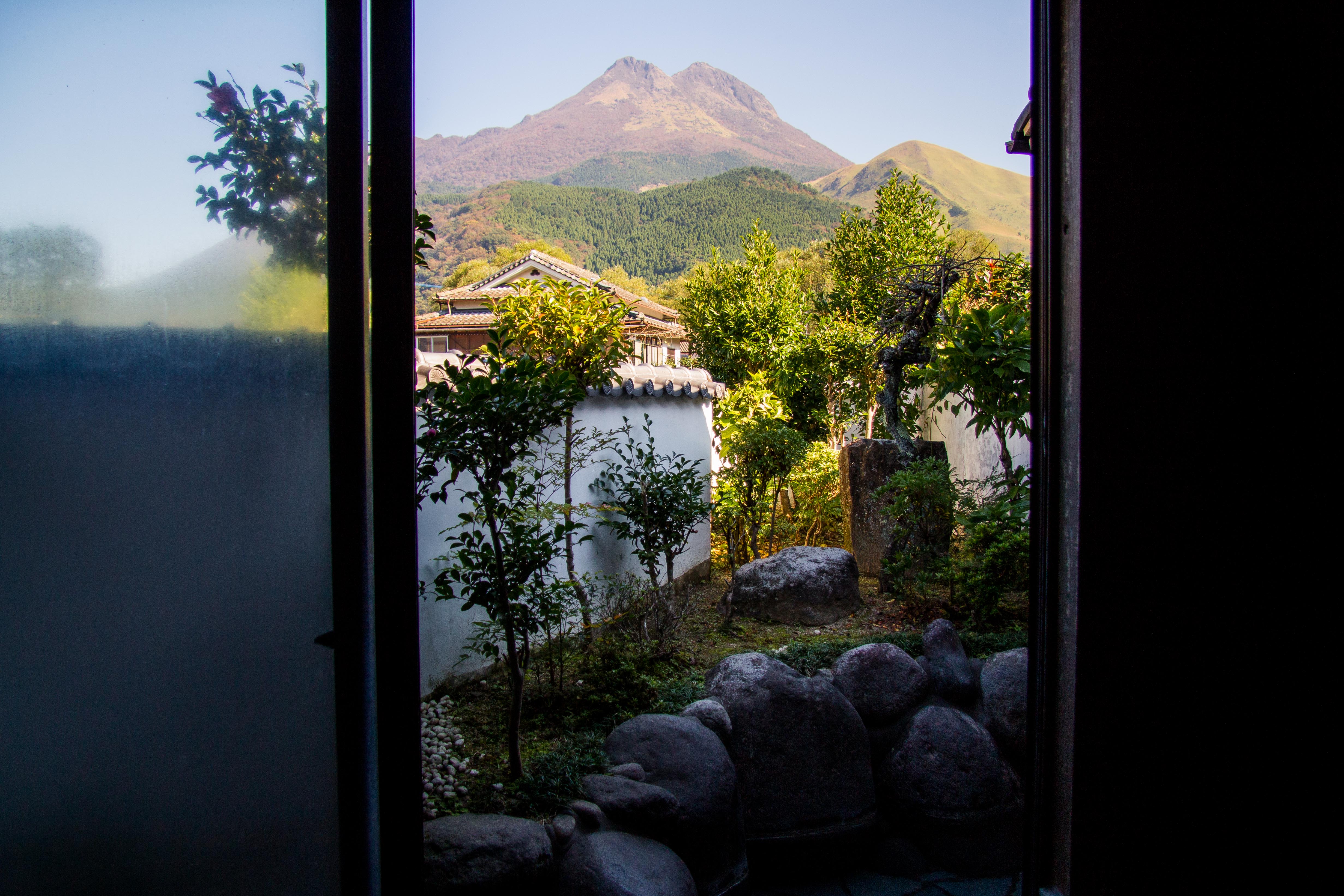 For information on how to get to Yufuin, click here.
This article is now available as a mobile app. Go to GPSmyCity to download the app for GPS-assisted travel directions to the attractions featured in this article.
Related posts