Takanabe Lantern Festival
On any given weekend in Japan, there is at least one festival on somewhere to be enjoyed. Of all the ones I have been to, Takanabe's Lantern Festival is one of my favourites.
The festival is held in Maizuru Park, where Takanabe Castle once stood. The thousands of lanterns that decorate the castle ruins represent the teachings of Takanabe's great warrior, Tanesife Akisuki, who founded the school Meirin-do. The festival is the pride of the town, and it is said that people come from all over the prefecture for the special event.
The festival is usually held over two days on the weekend before National Health & Sports Day, but this year it was postponed due to Typhoon Vongfong.
My first visit was a couple of months after I arrived in Japan. Now, a year later, and feeling more like a part of the community, I was excited to experience it again.
At dusk, people begin lighting the different lanterns – there are hand-carved bamboo lanterns, ones made from tea lights and mason jars, and, my personal favorite, paper lanterns decorated by the local students with drawings and paintings.
Hand-crafted floats are also on display, built to use the light in showing off their creativity – this year, a representation of Takanabe's stone daishi, a display of Halloween pumpkins, a giant sunflower and a wire dinosaur.
Probably the most striking of all the displays is the river of light – a few hundred lanterns set up on one of the slopes of the park to look like a flowing river.
There are also lanterns set up alongside the moat of the old castle, food stalls and a stage for dance performances.
I could have stayed all night, but  had to leave the dreamy atmosphere behind to hit the road for Kagoshima.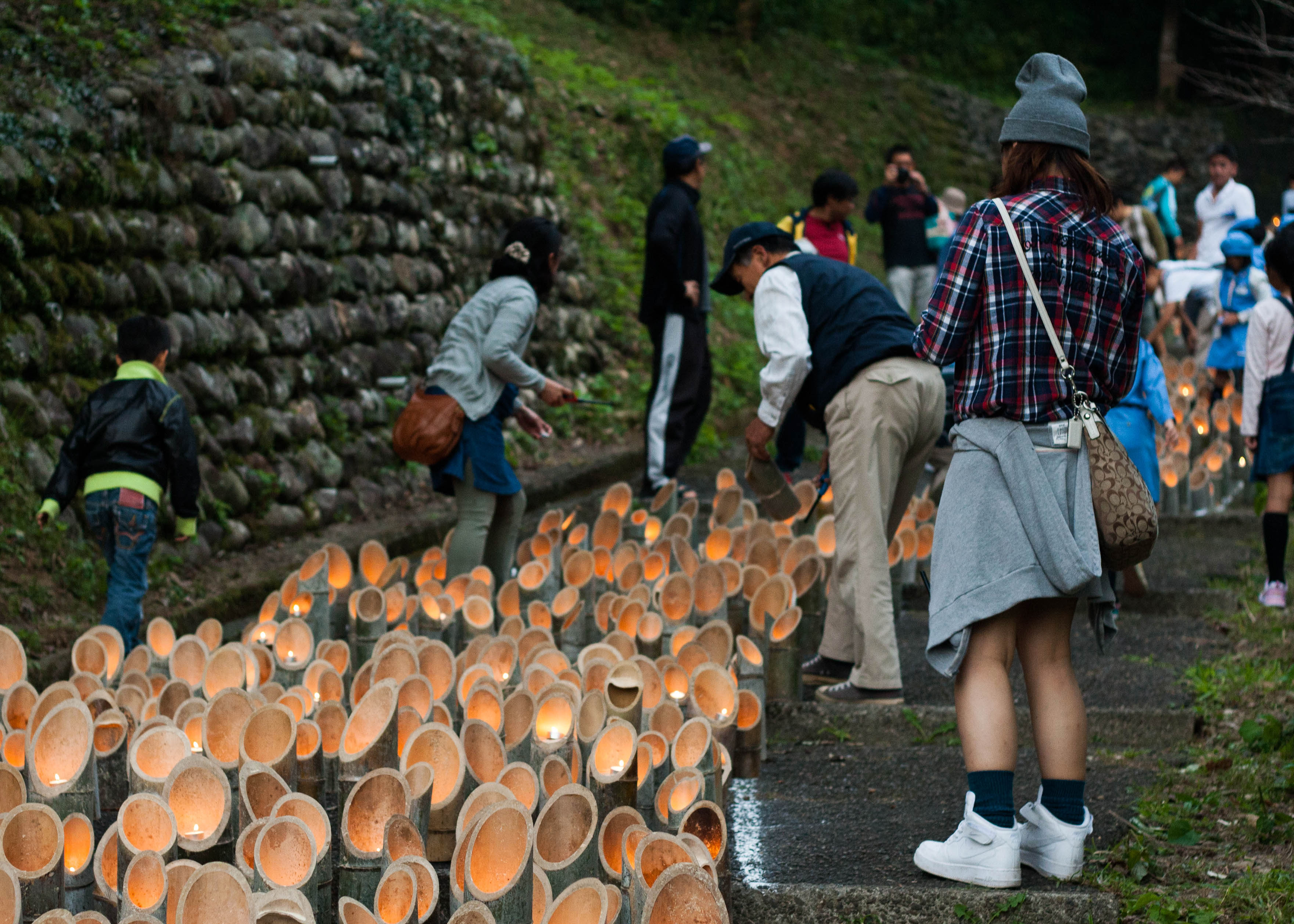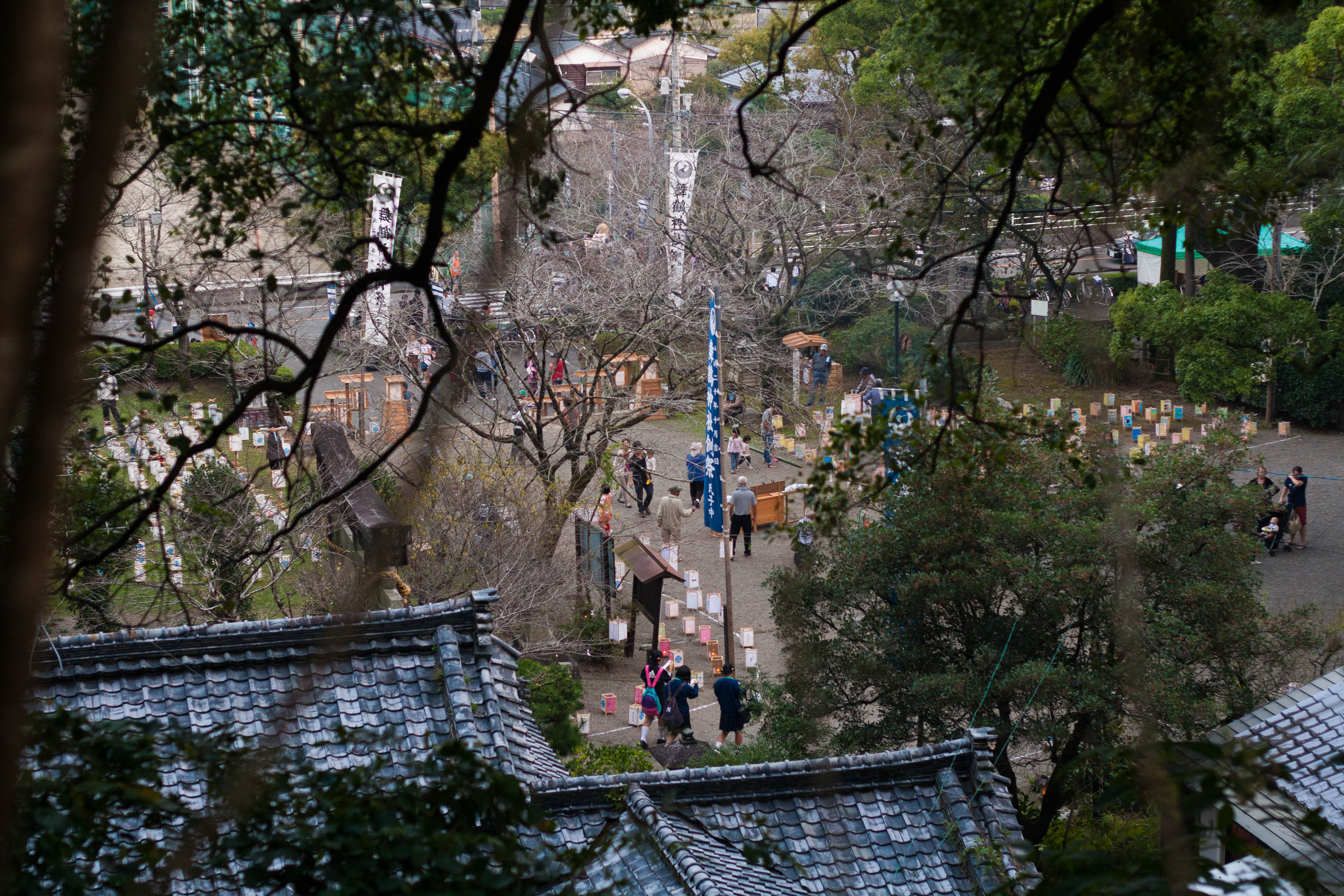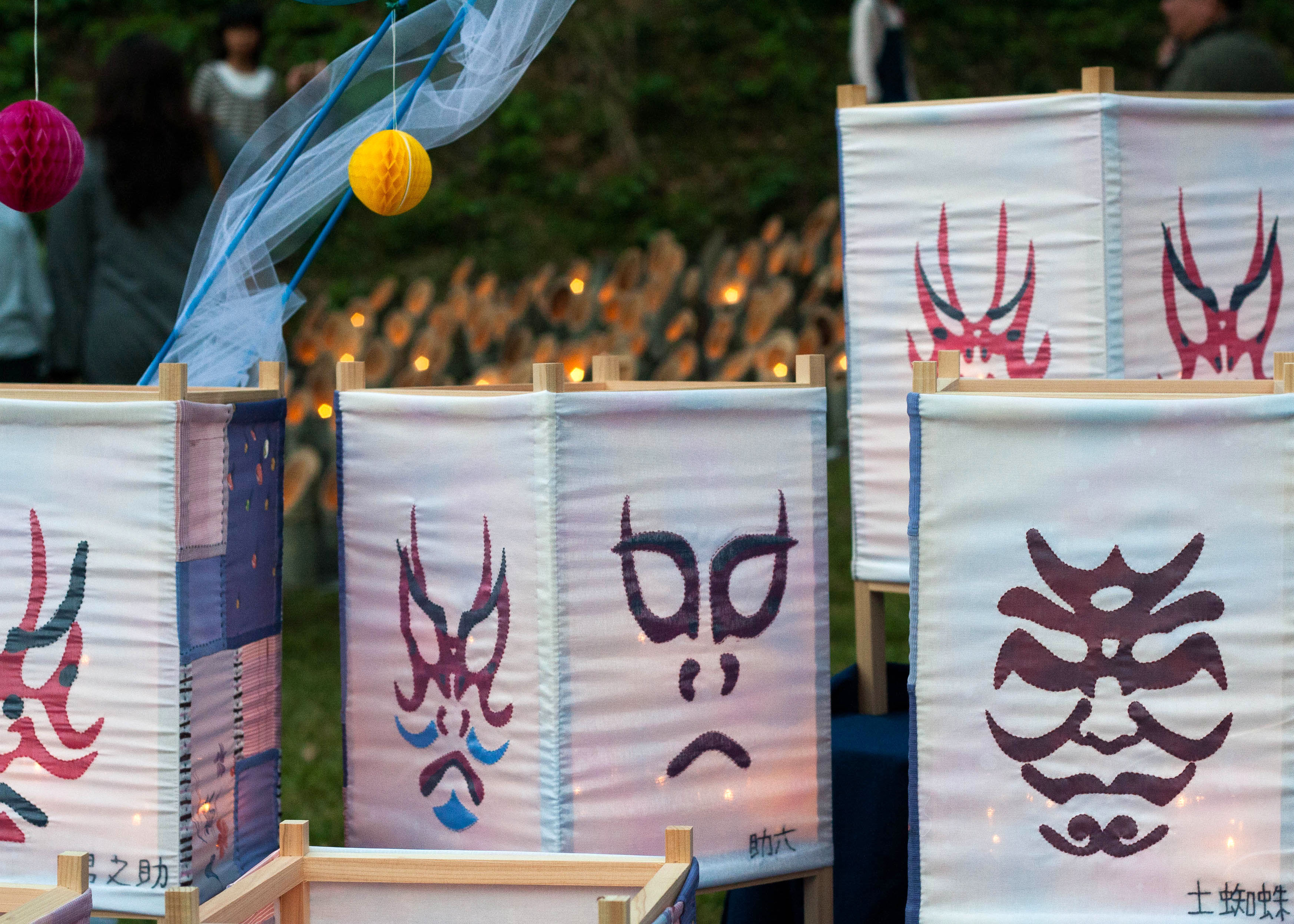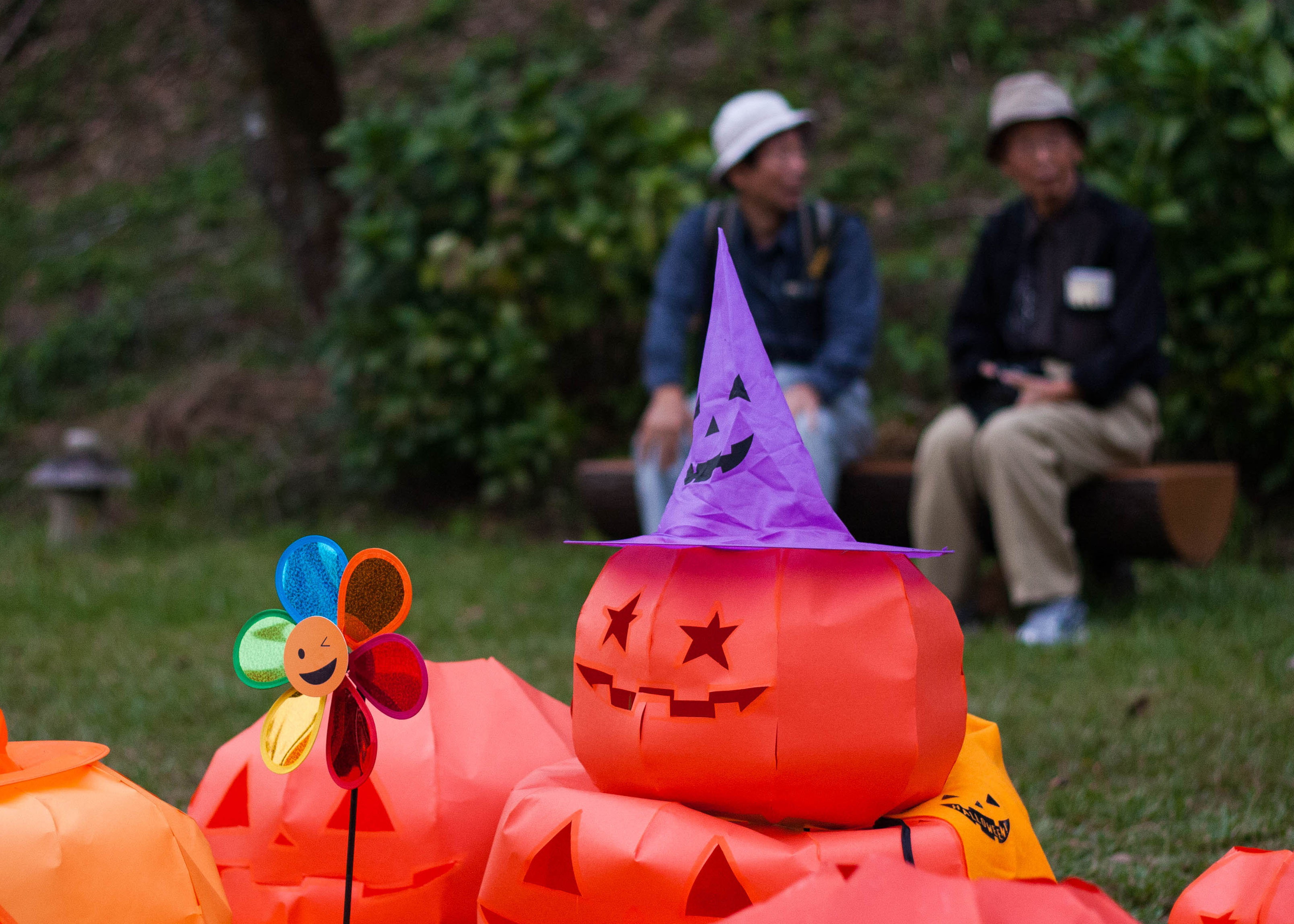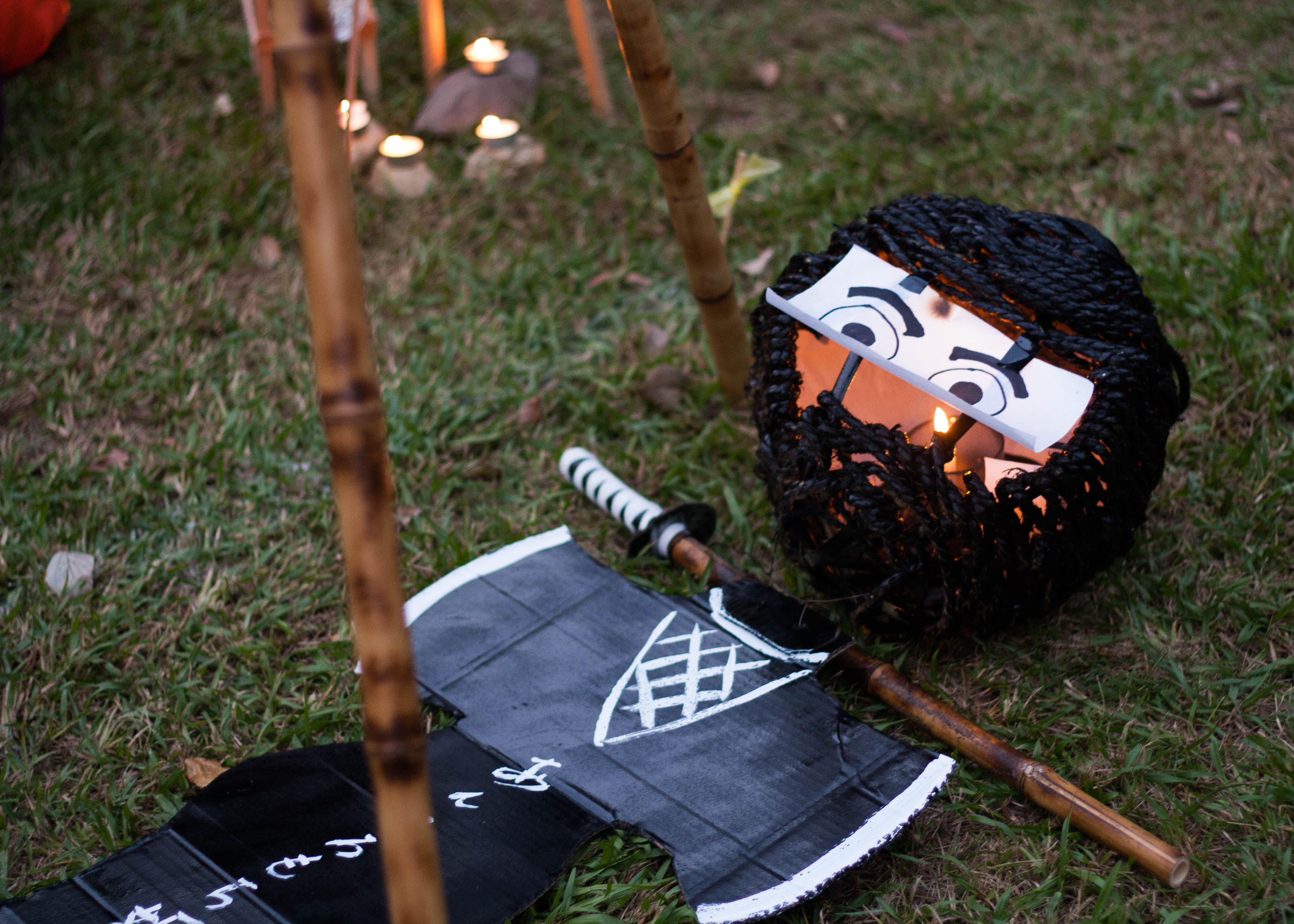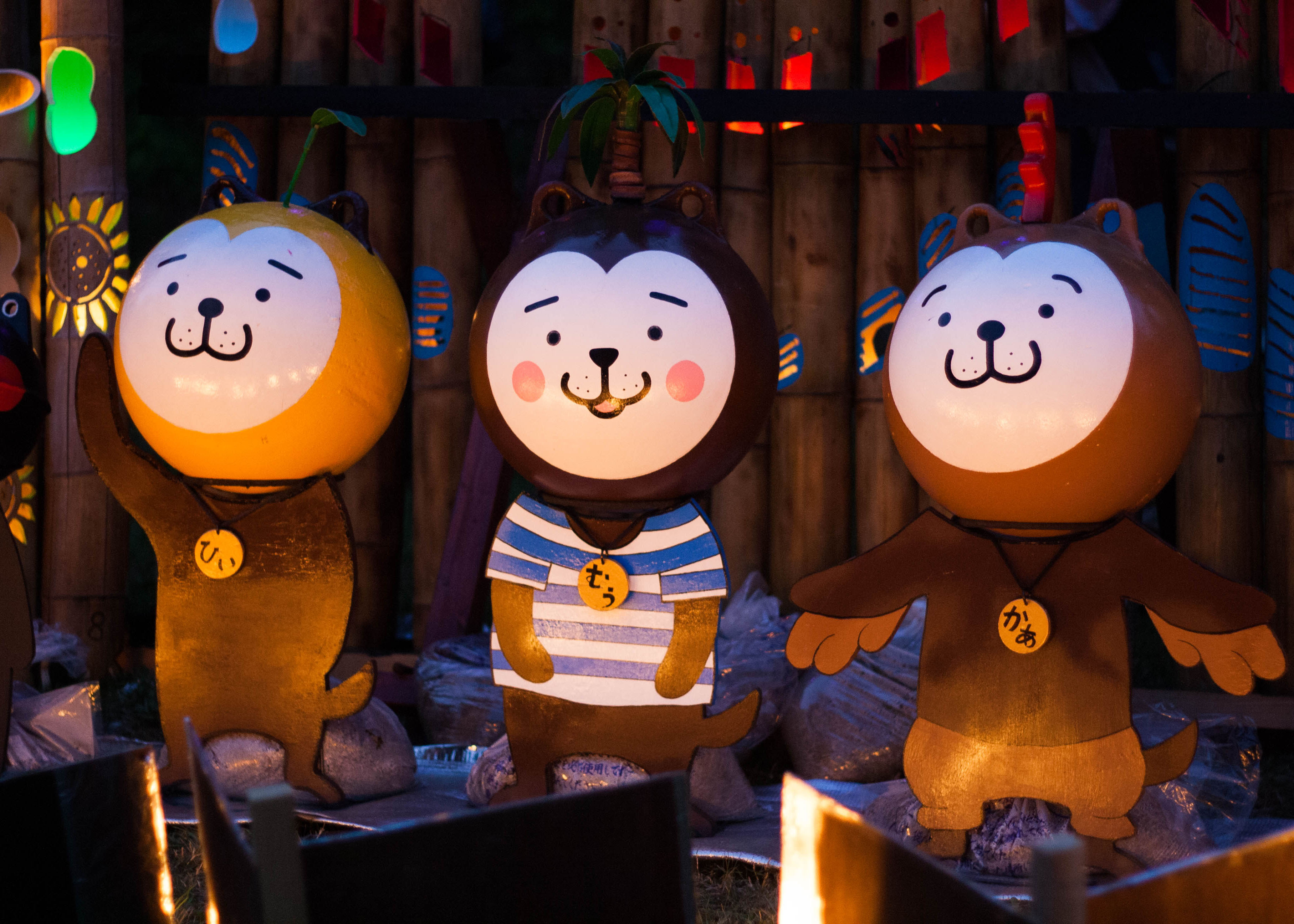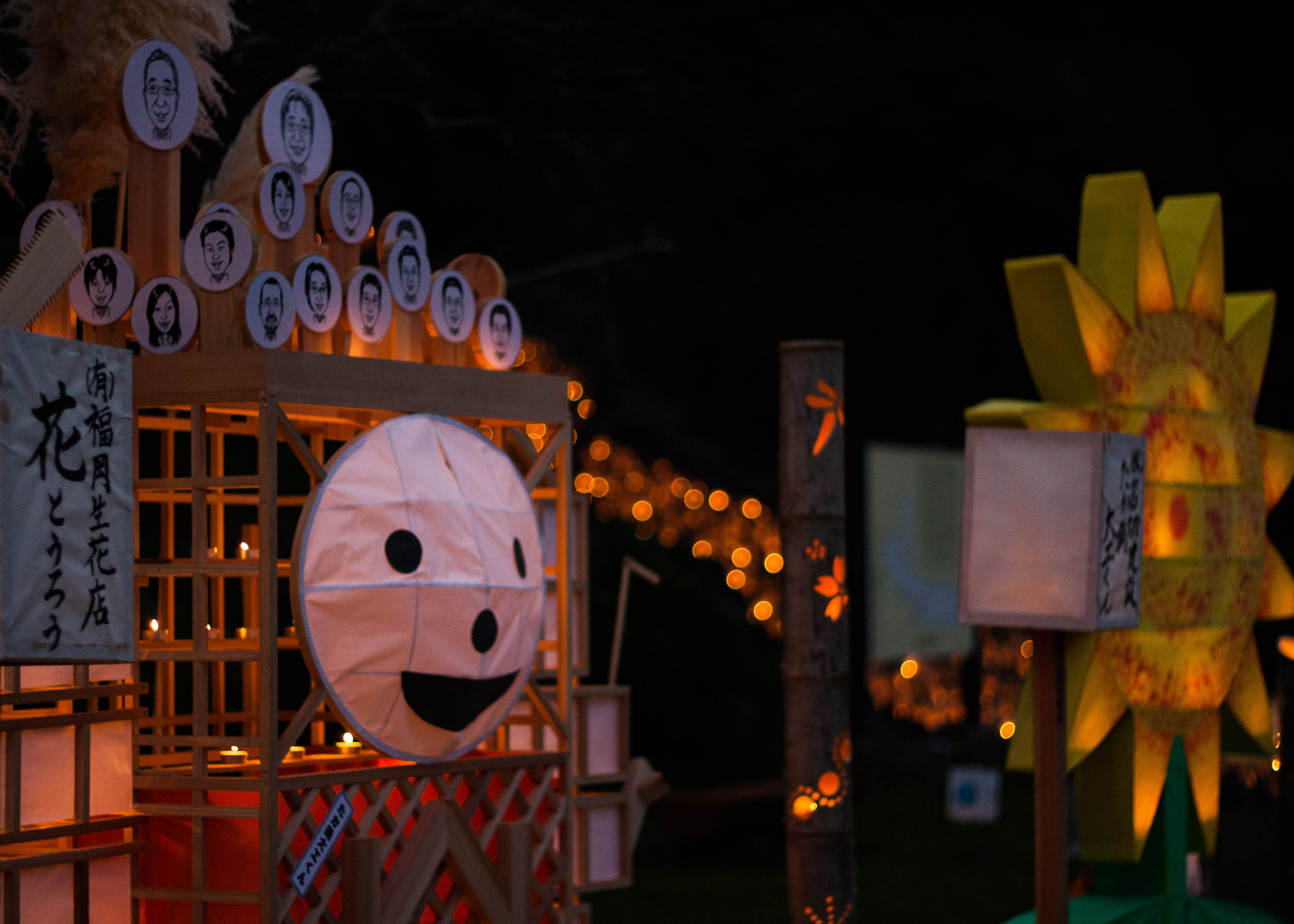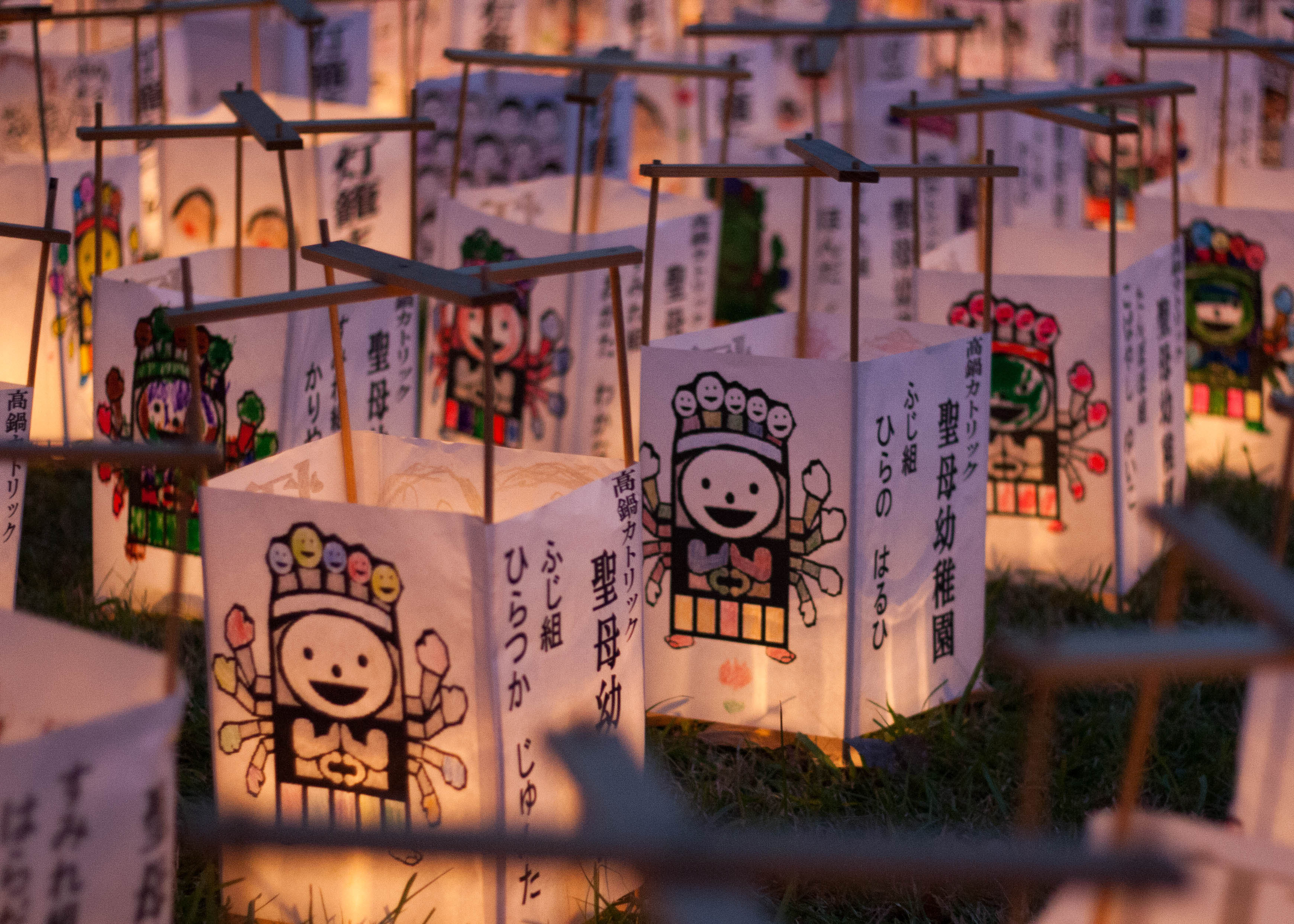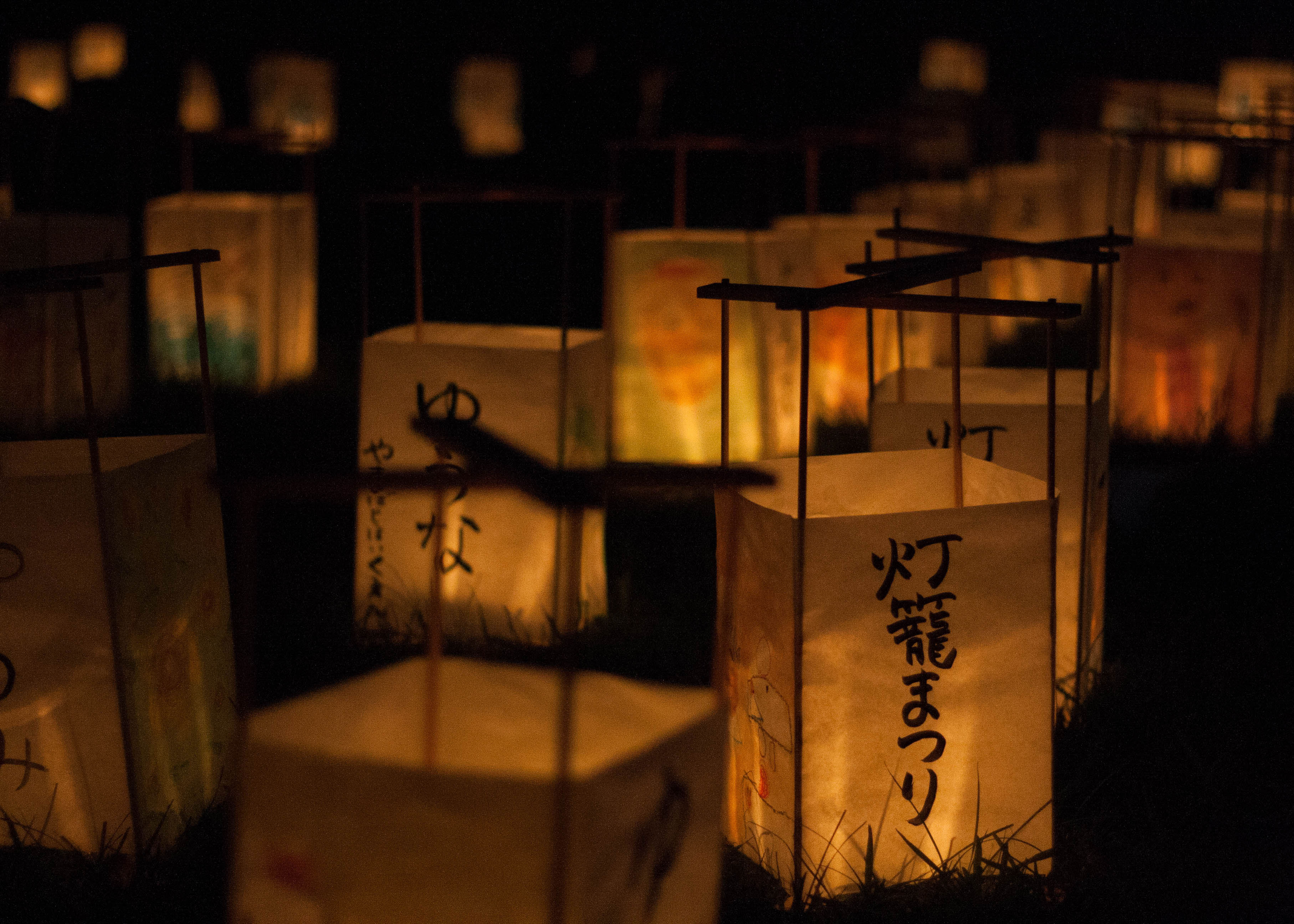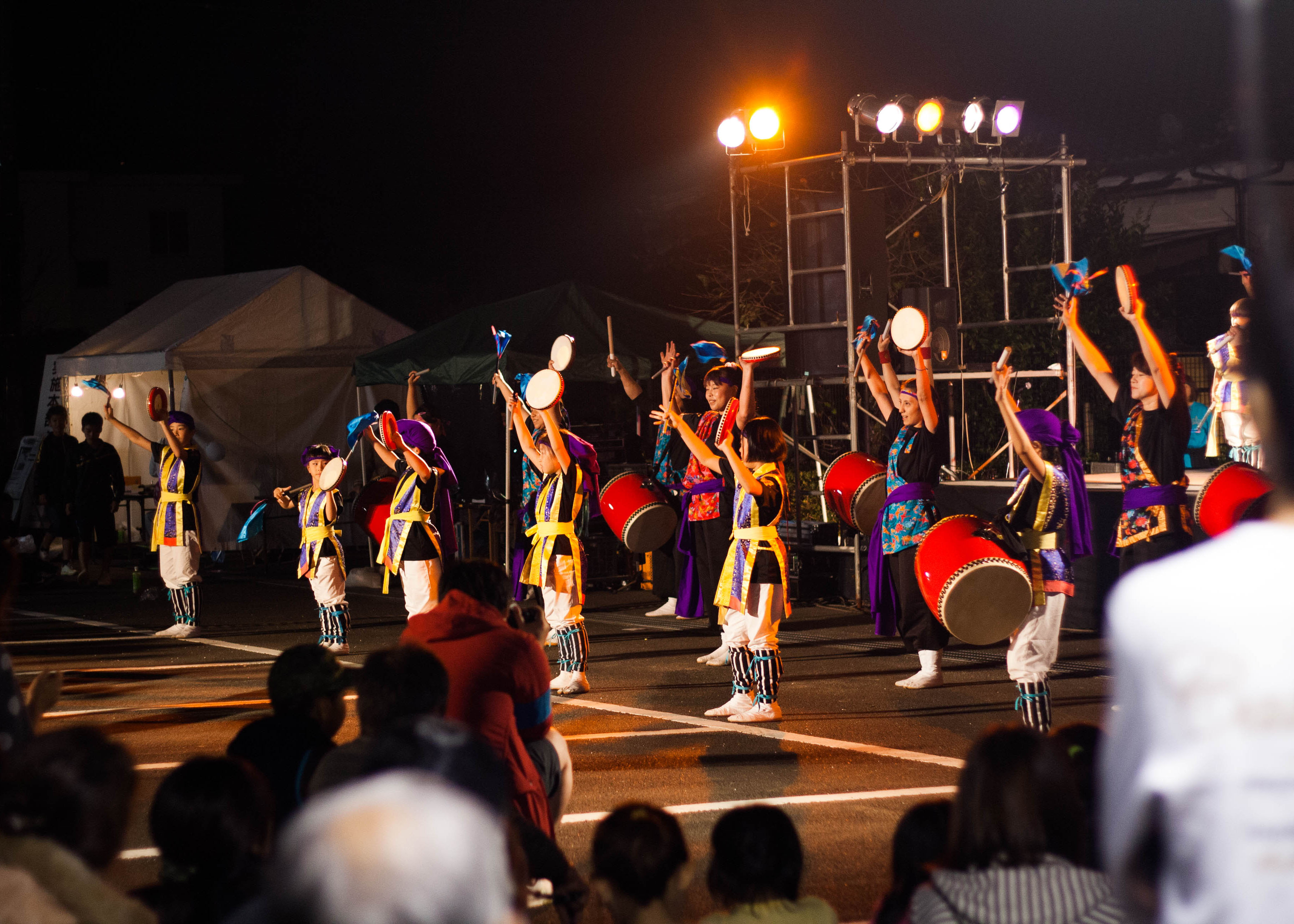 Related posts