Forest Therapy in the Inohae Valley
In the mountains of Kitago, Nichinan, there is a hidden ravine that has the ability to relieve its visitors of their ailments. It's not local lore or legend – spending time here has been scientifically proven to heal the body and mind. The Inohae Valley (猪八重渓谷 ) is one of three spots in Miyazaki prefecture that have been certified as "forest therapy bases" by the Japanese Society of Forest Medicine.
Forest therapy bases are parts of a forest where various psychological and physiological experiments have been conducted that show the healing and preventative medical benefits of the area. These range from boosting immunity and lowering blood pressure, to decreasing heart rates and relieving stress, anxiety and depression.
It sounds like hippy pseudoscience, but the concept of shinrin-yoku, or "forest bathing" as a health-enhancing practice is well established in Japan. It's backed by an every-growing body of research that suggests a walk in the woods is one of the best things you can do for your health. A certification program to register forest therapy bases was started in 2006 and since then, 62 sites have been designated across the country.
The Japanese Ministry of Agriculture, Forestry and Fisheries actively promotes the use of this forest therapy to improve the mental and physical health of Japanese people. And now the concept is catching on in other Asian countries, like South Korea, and forest-dense areas of Europe and North America.
In the Inohae Valley, visitors can relax and recuperate on a 3 km (1.8 mi) trail that meanders along a river and up through rows of chinquapin and evergreen oaks, some reaching 40 m (131 ft) in height.
The broad-leaf and coniferous trees in the Valley contain a large amount of phytoncide, the bactericidal substance that plants release to protect themselves from microorganisms. Breathing this in is believed to have a relaxing effect on the body.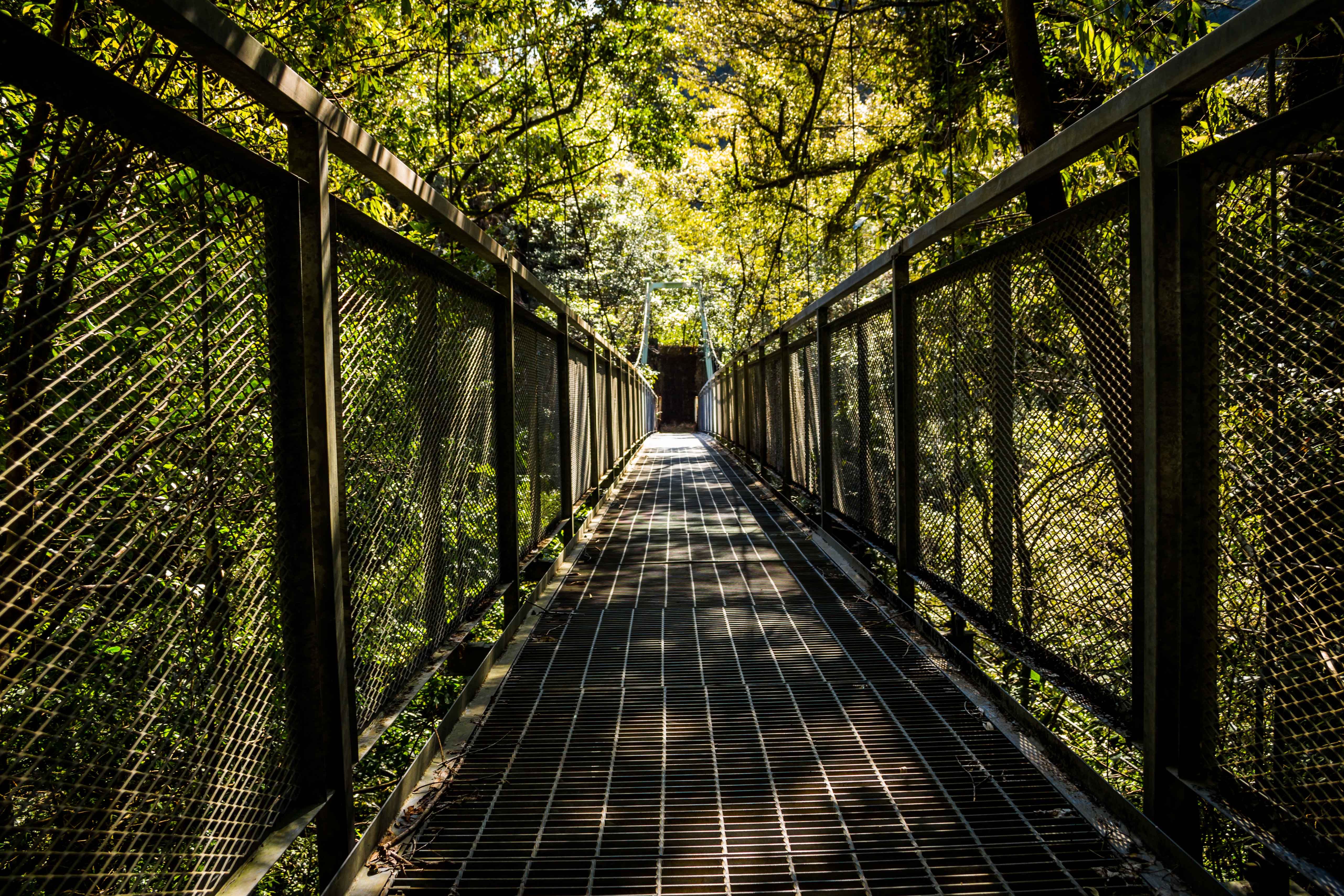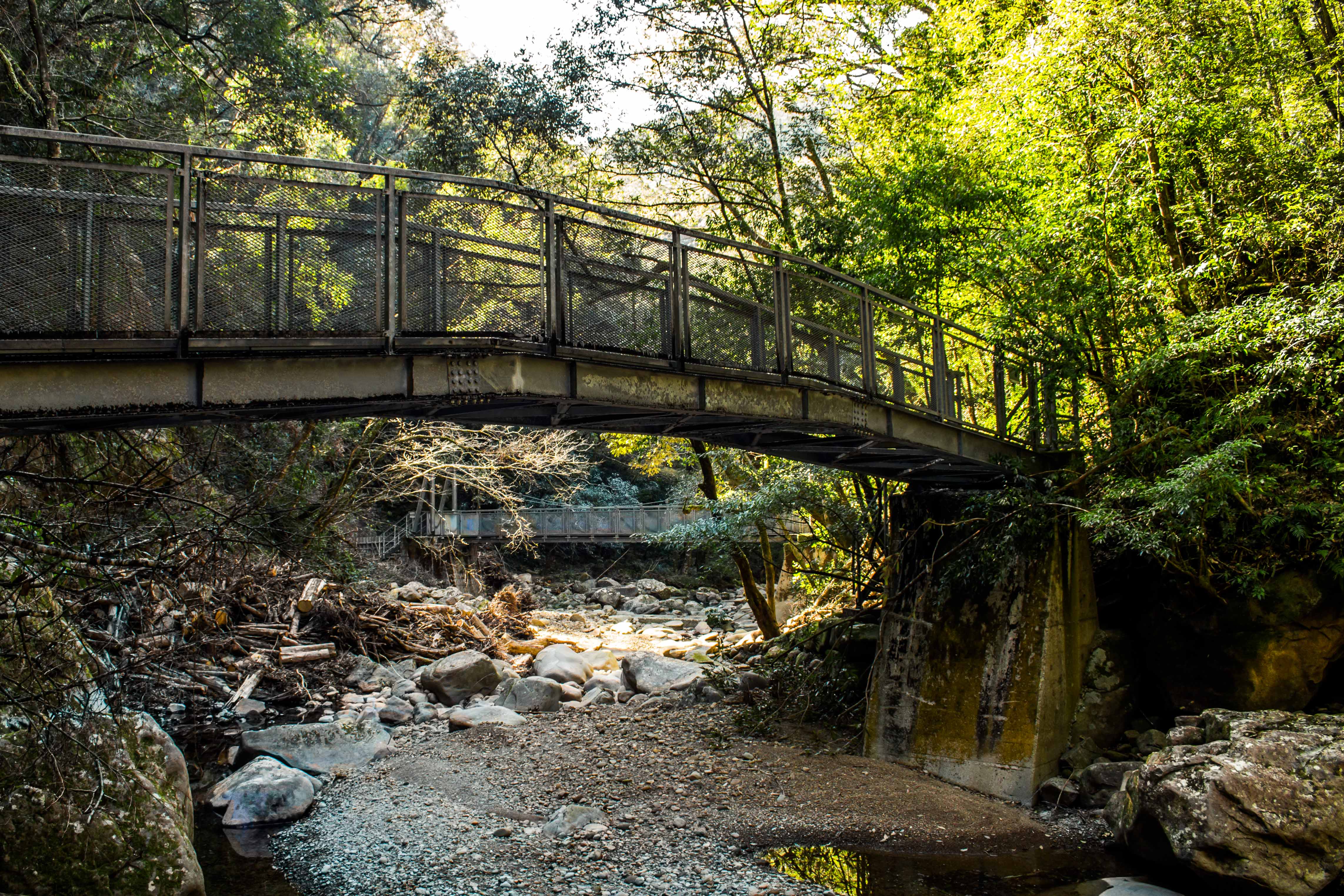 The base is also supposed to relieve psychological tension and anxiety, increase energy and provide and overall calming effect. I could definitely feel myself start to unwind as we followed the path, smelling the fragrance of the trees and listening to the sound of the river babbling next to us.
The trail crosses seven bridges and passes more than 20 waterfalls before reaching a five-fold cascade at its end.  The Inohae Falls (猪八重滝群) were designated a Municipal Place of Scenic Beauty in 2016. After the rainy season in June, they are an especially breathtaking sight.
The Valley is also regarded as a treasure trove of mosses, which thrive in the forest's stable wet and humid conditions; 300 of the 1.800 species that grow in Japan can be found here. As such, the area is protected as a Specific Plant Community by the country's Environmental Agency.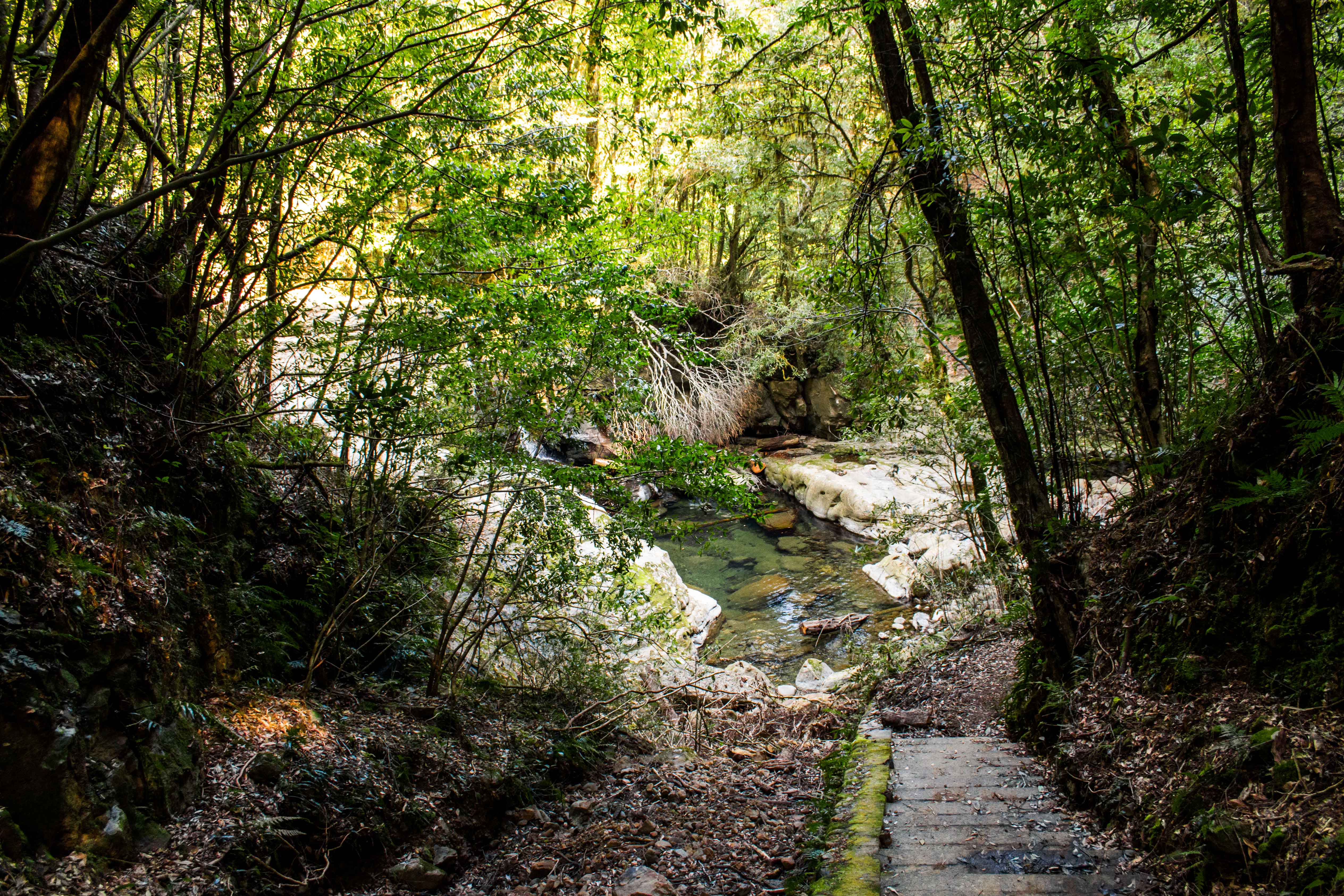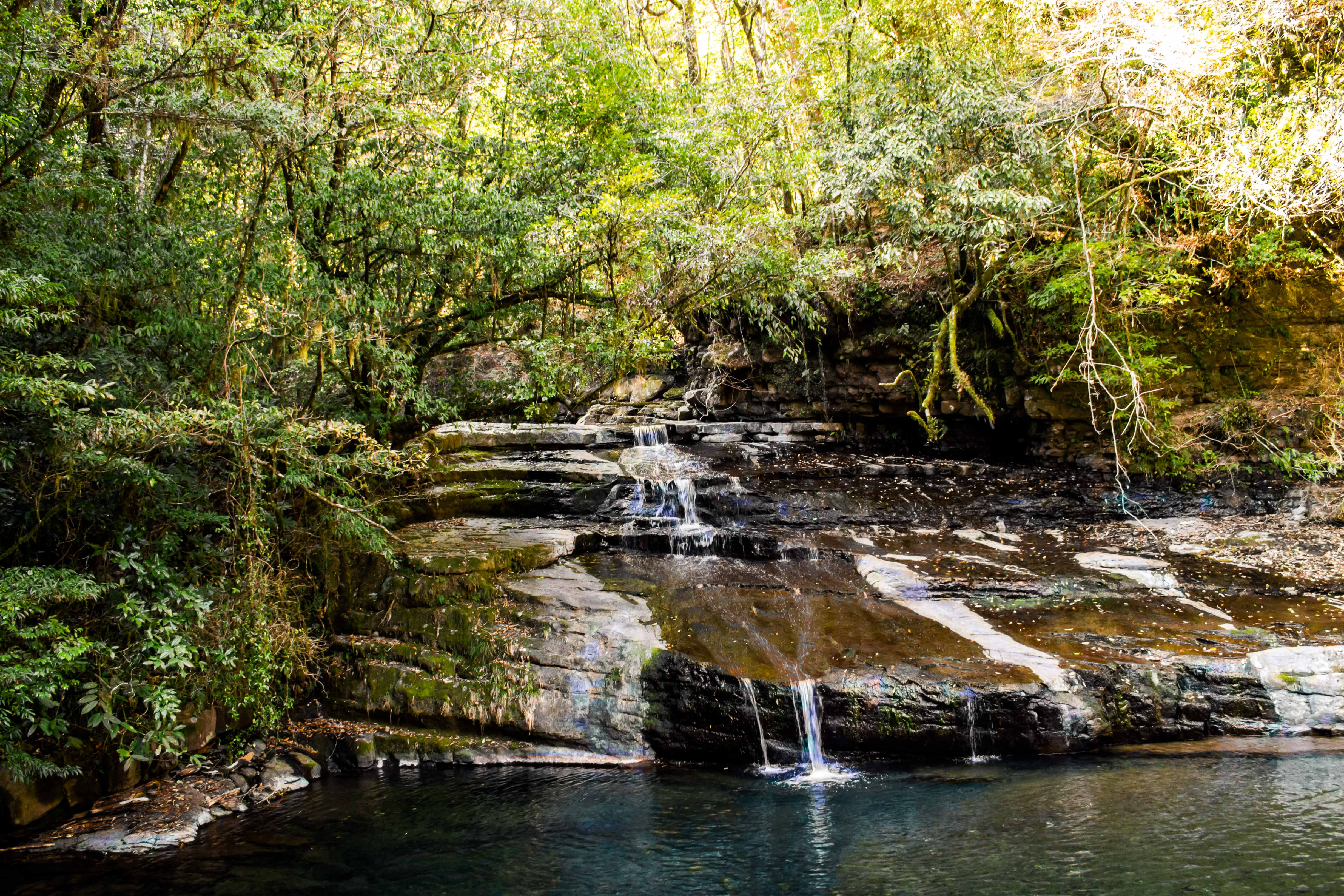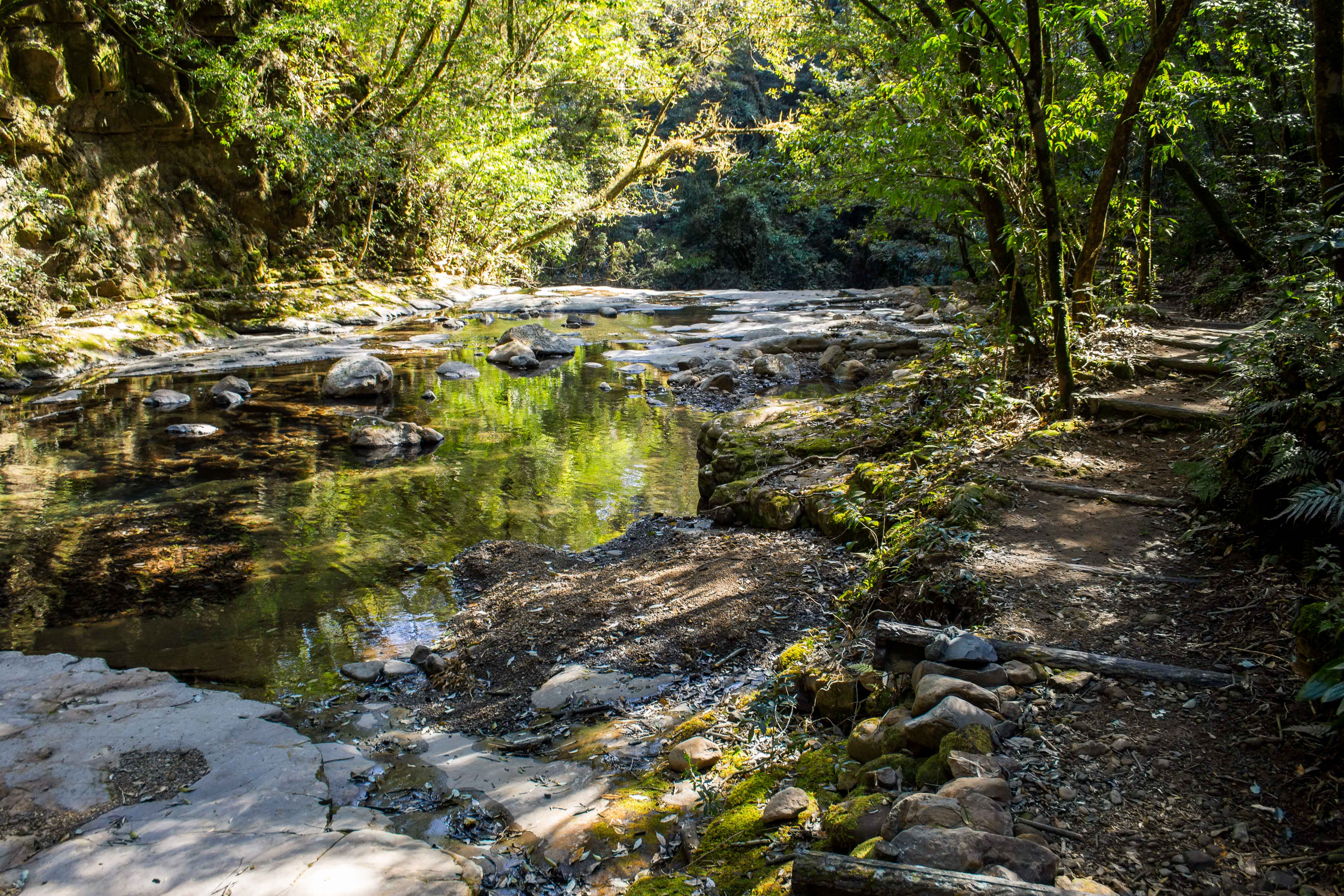 The course is easy and gentle and takes less than two hours to walk from the beginning to the end and back. Afterward, visitors can soak their feet in a free foot bath located just 1 km (0.6 mi) from the parking lot at the start of the trail.
For a full-body soak, Kitago Onsen (attached to the Sun Cherry Hotel) is a short drive away. The natural hot spring uses non-recycled water that contains sodium bicarbonate, boric acid and iodine from a source 800 meters below the ground. The water is piping hot at 51°C (123.8 °F) and is thought to cure a range of ailments including rheumatic diseases, ovarian dysfunction and chronic eczema.
The Inohae Valley is 14 minutes by taxi and 1.5 hours on foot from Kitago Station, and 55 minutes by car from Miyazaki City. Other attractions nearby include Obi Castle and Udo Jingū Shrine.
Related posts