Hitoyoshi Cherry Blossoms
On the first weekend of April, Austin and I were out hiking in the north of Nobeoka when all of a sudden it began to snow. Snow! In April! I shouldn't have been so surprised – it's been a pretty weird spring so far. Not only has the weather stayed unusually cold in Miyazaki, the cherry blossoms have been late to bloom. When the sakura were finally rumored to make an appearance this past weekend, we were disappointed to learn that rain was also forecast.
"Wanna go to Kumamoto?" Austin asked.
I immediately replied, "I'll find us a place to stay."
One of his colleagues had recommended Hitoyoshi for cherry blossom viewing, and having already fallen in love with the town during my first visit, I was just waiting for a reason to go back. Sure enough when Saturday came, it was pouring. We packed the car and left Miyazaki City after lunch.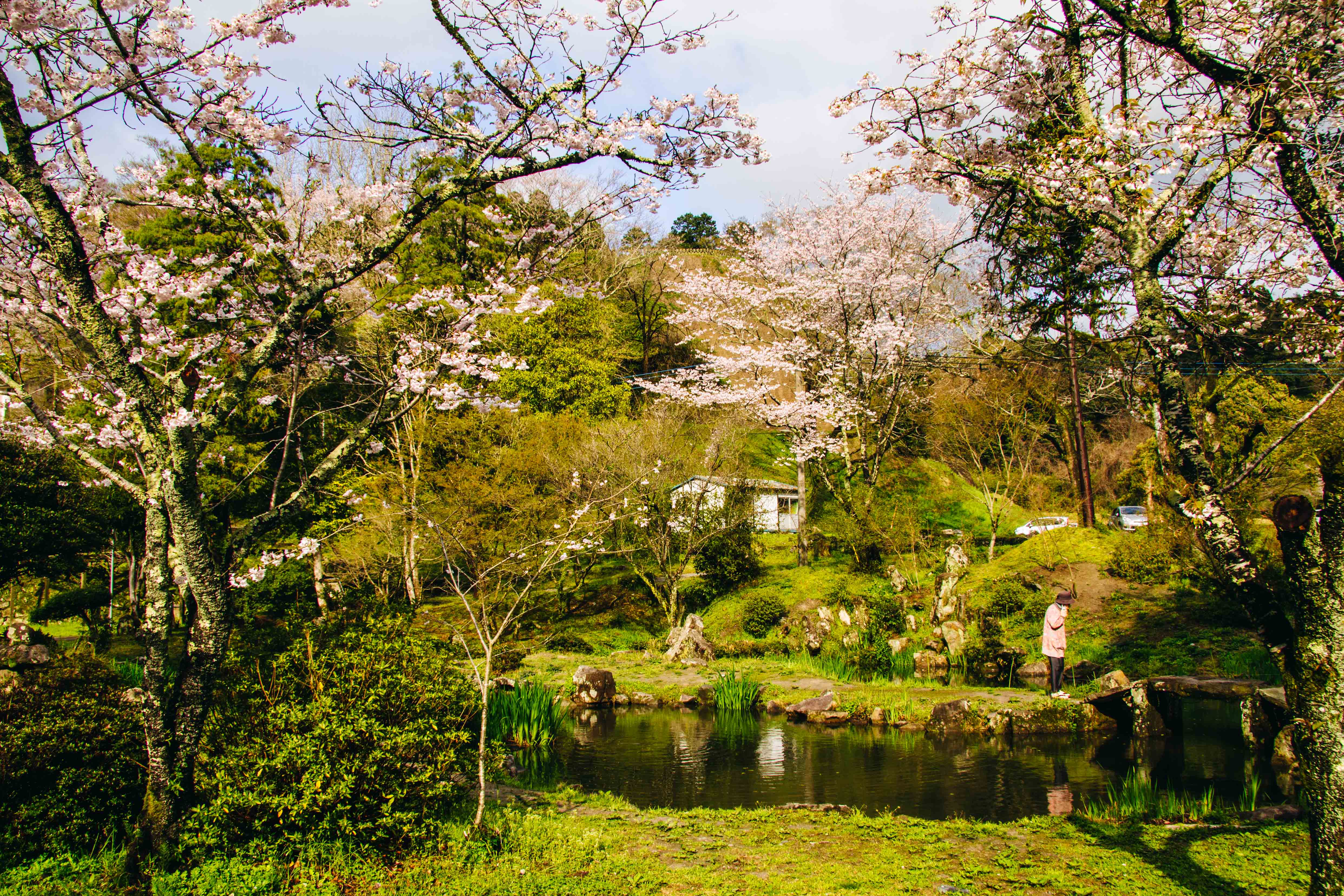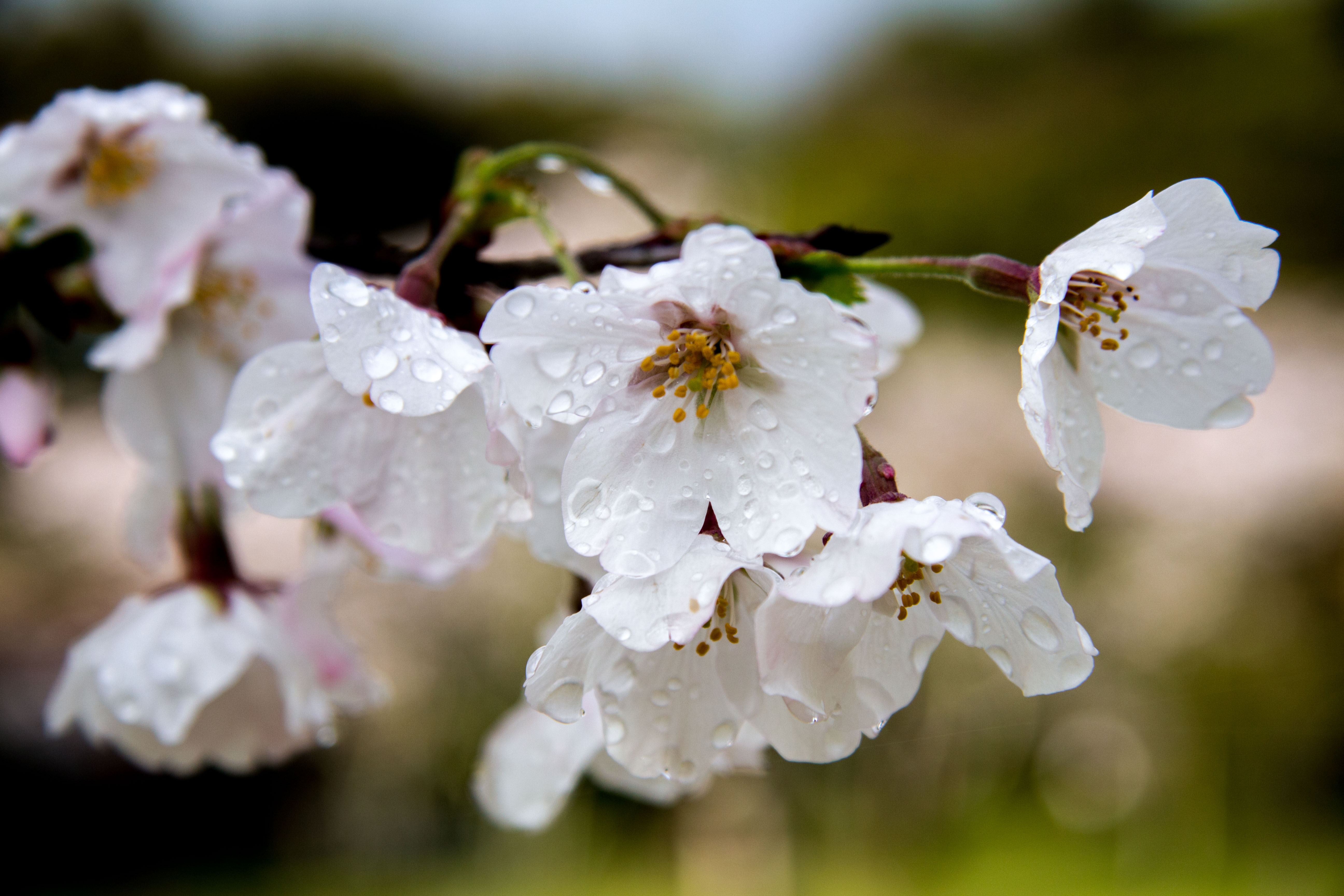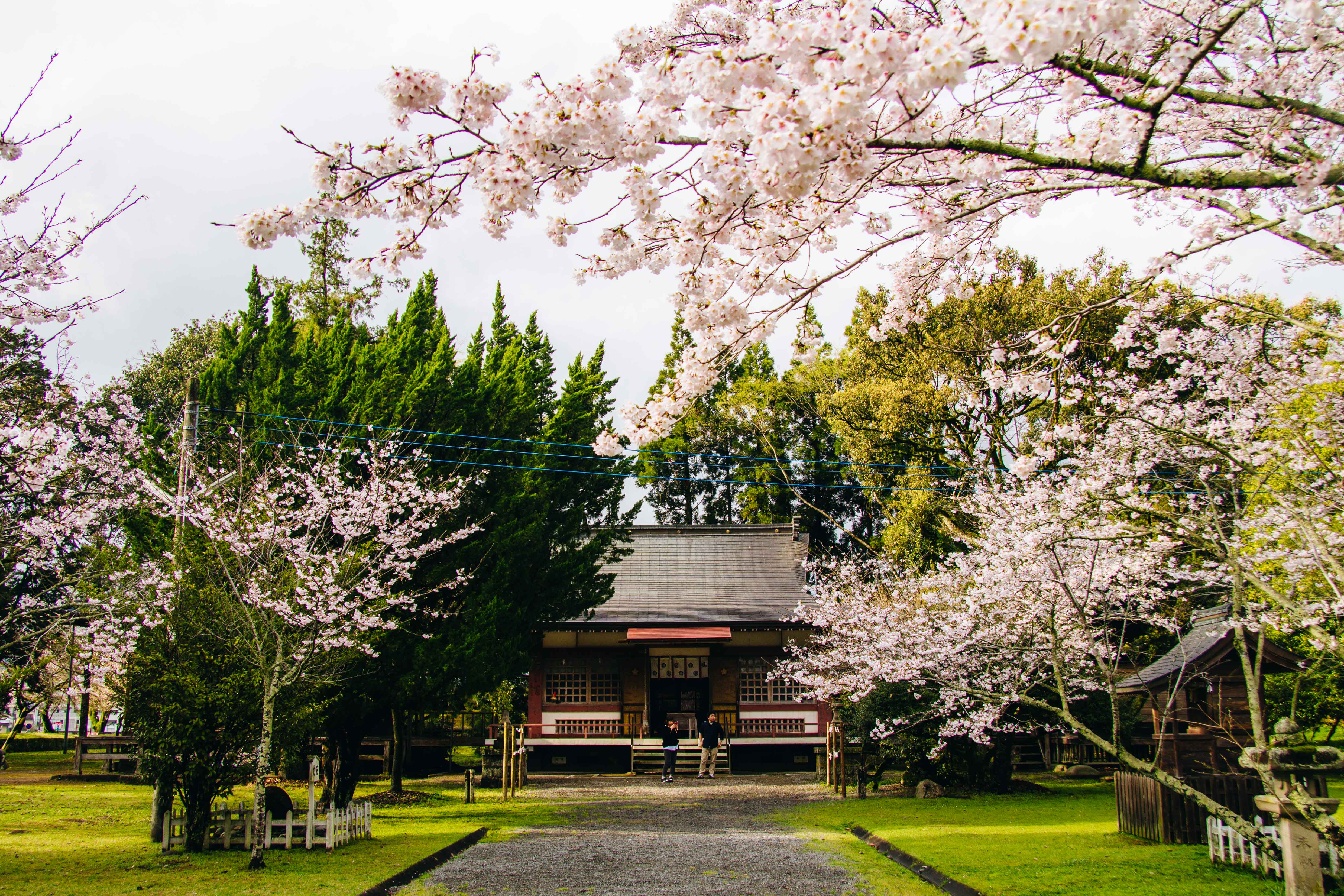 Two hours later, we were pulling into the parking lot of Motoyu Onsen, where a big cherry tree in full bloom greeted us. Its blossoms were decorated with little droplets, but the rain was long gone. Sun had already begun to peek through the clouds when we walked down the steps of Motoyu.
The popular hot spring has been used by the local townspeople for 84 years and costs 200円 ($1,80) to use. The baths are tiny and the changing room is completely devoid of frills, but is a charming little place and just what we needed to get the weekend started.
After a quick soak (the 50 °C / 122 °F water is too hot to stay any longer), we headed over to Hitoyoshi Castle Park which is just a 7-minute walk away. About 230 yoshino cherry are planted here among the ruins of Hitoyoshijo, a 12th century fortress, and the adjacent Sagaragokoku Shrine. A giant stone staircase leads from the castle ruins down to a park along the Kuma River, where we found even more sakura to marvel at.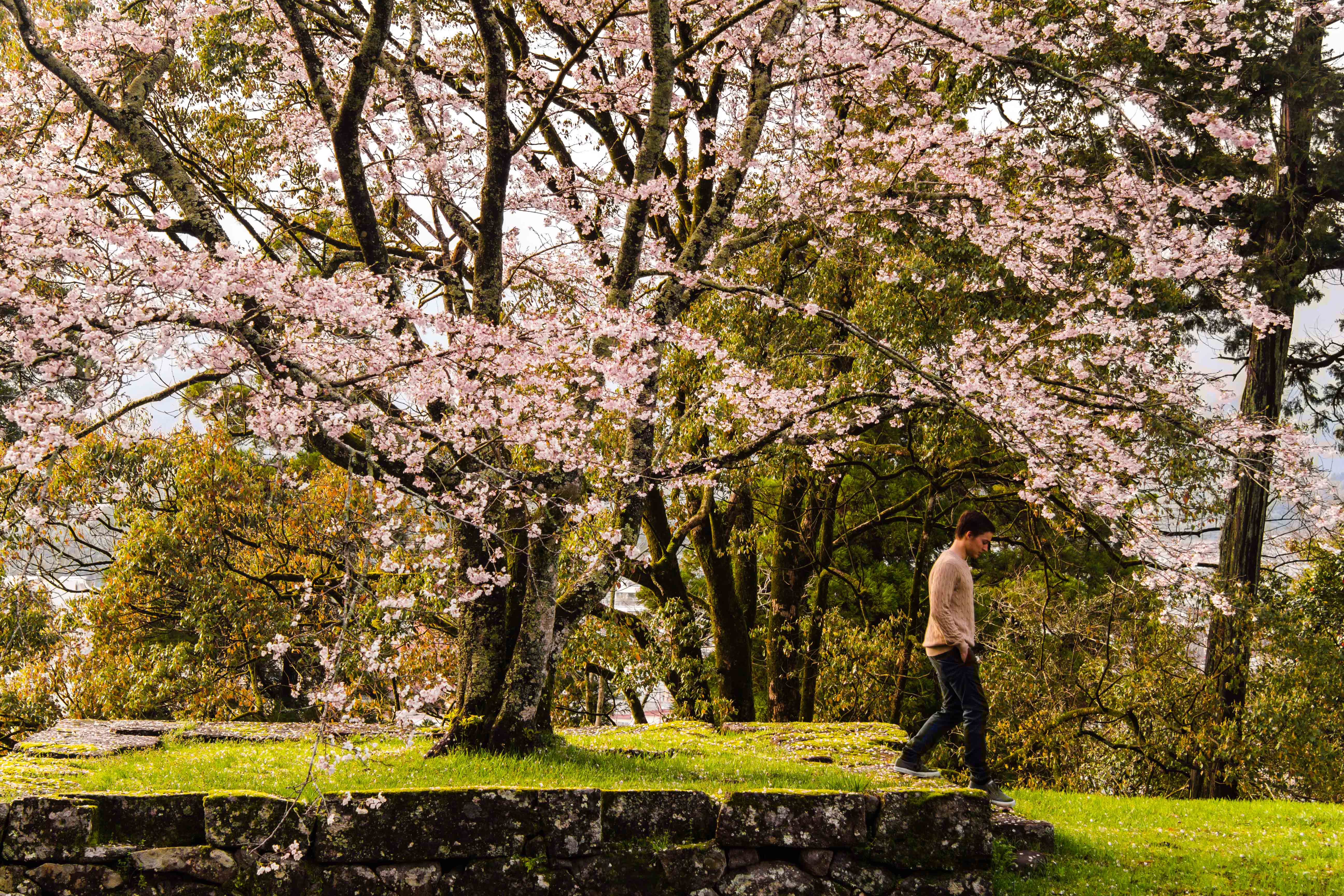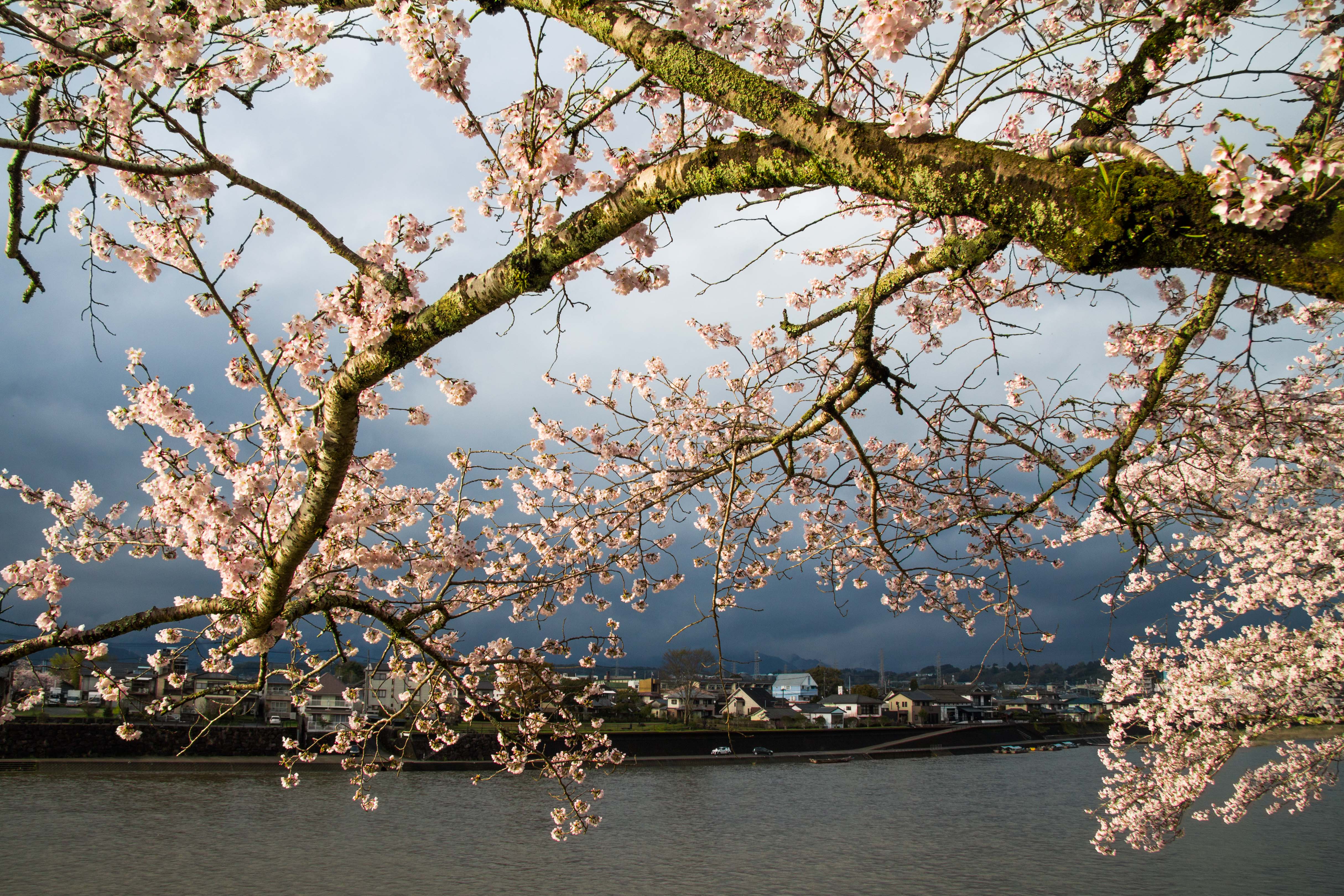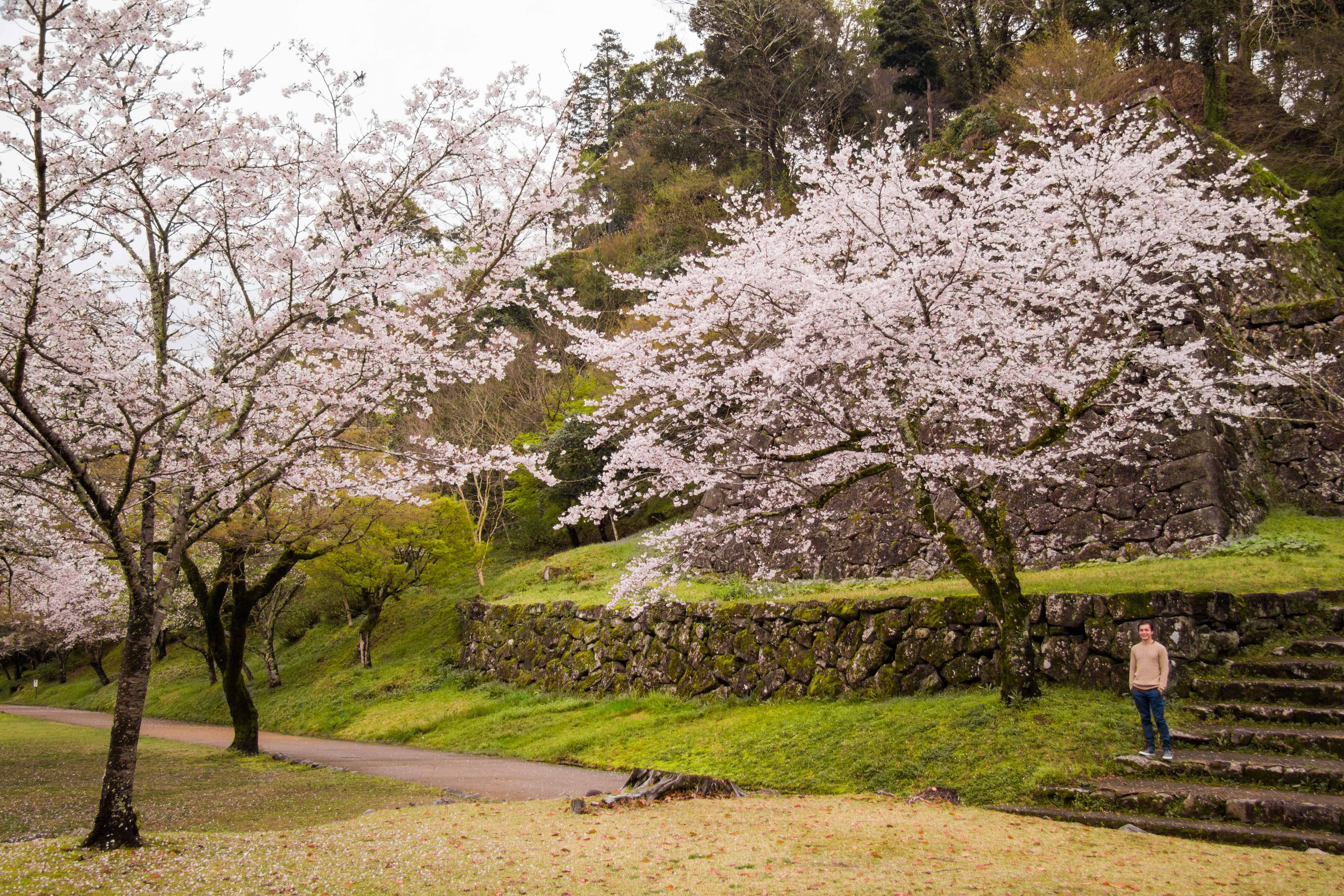 After exploring the park for a good few hours, we headed back into town to check in at our accommodation. Hitoyoshi Guest House Sakai is located in the heart of the town's restaurant and karaoke district and the fresh, modern rooms come at a bargain price. We handed over a measly 200円 to use the Wi-Fi and began hunting for a place to eat dinner that night.
Hitoyoshi is especially famous for its tasty eel dishes and so we decided to try out Uemura Unagiya, which is by all accounts the most popular unagi restaurant in town. The rustic, townhouse-style eatery has a 100-year history, with recipes that have been passed down over several generations.
We were led to one of the private rooms at the back of the restaurant and ordered a course that came with  honesenbei, or fried eel bones, (which taste just like pork crackling!), eel liver soup, salt-grilled unagi, and the traditional kabayaki style – sweet fillets grilled in soy sauce and mirin, and served on a bed of rice.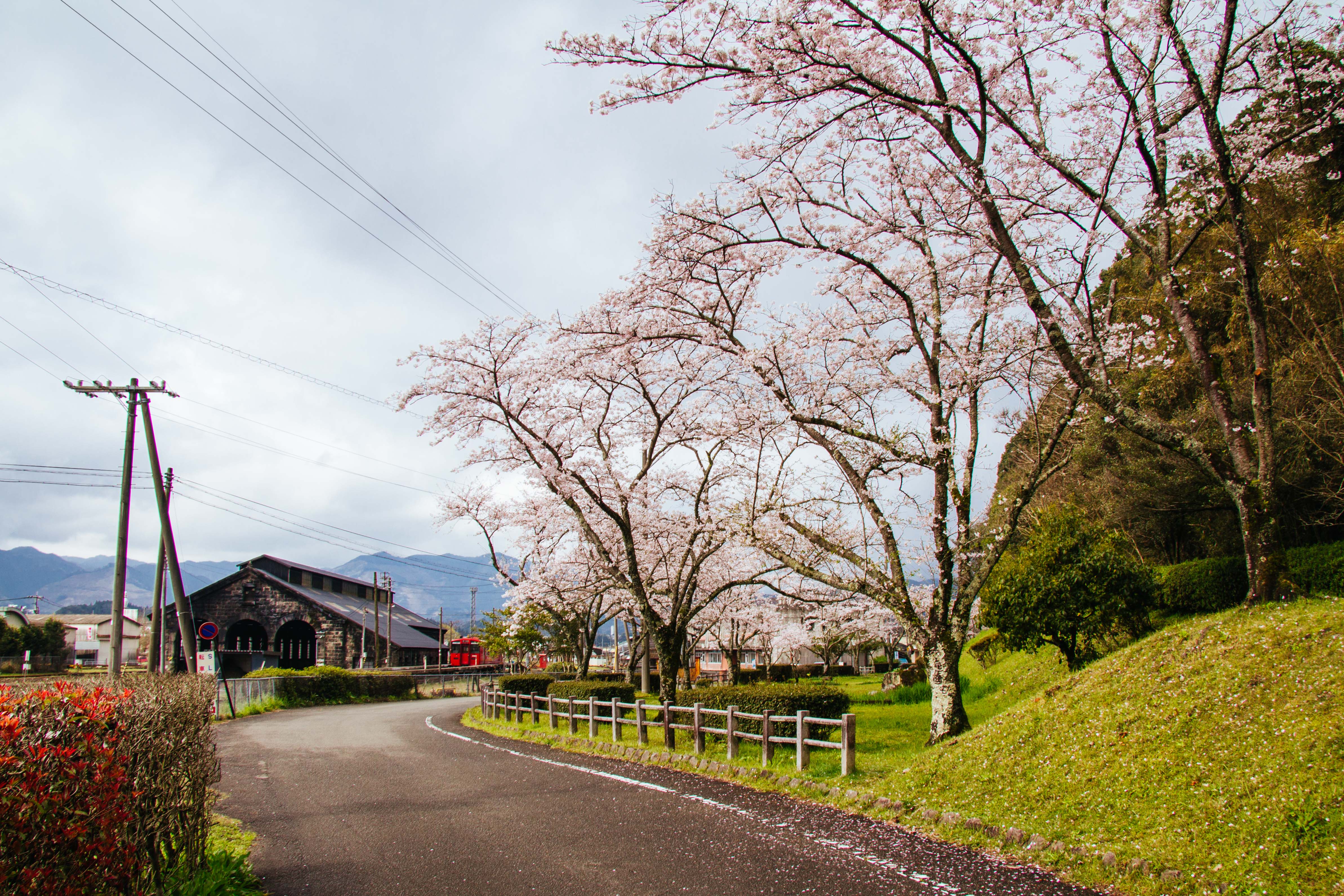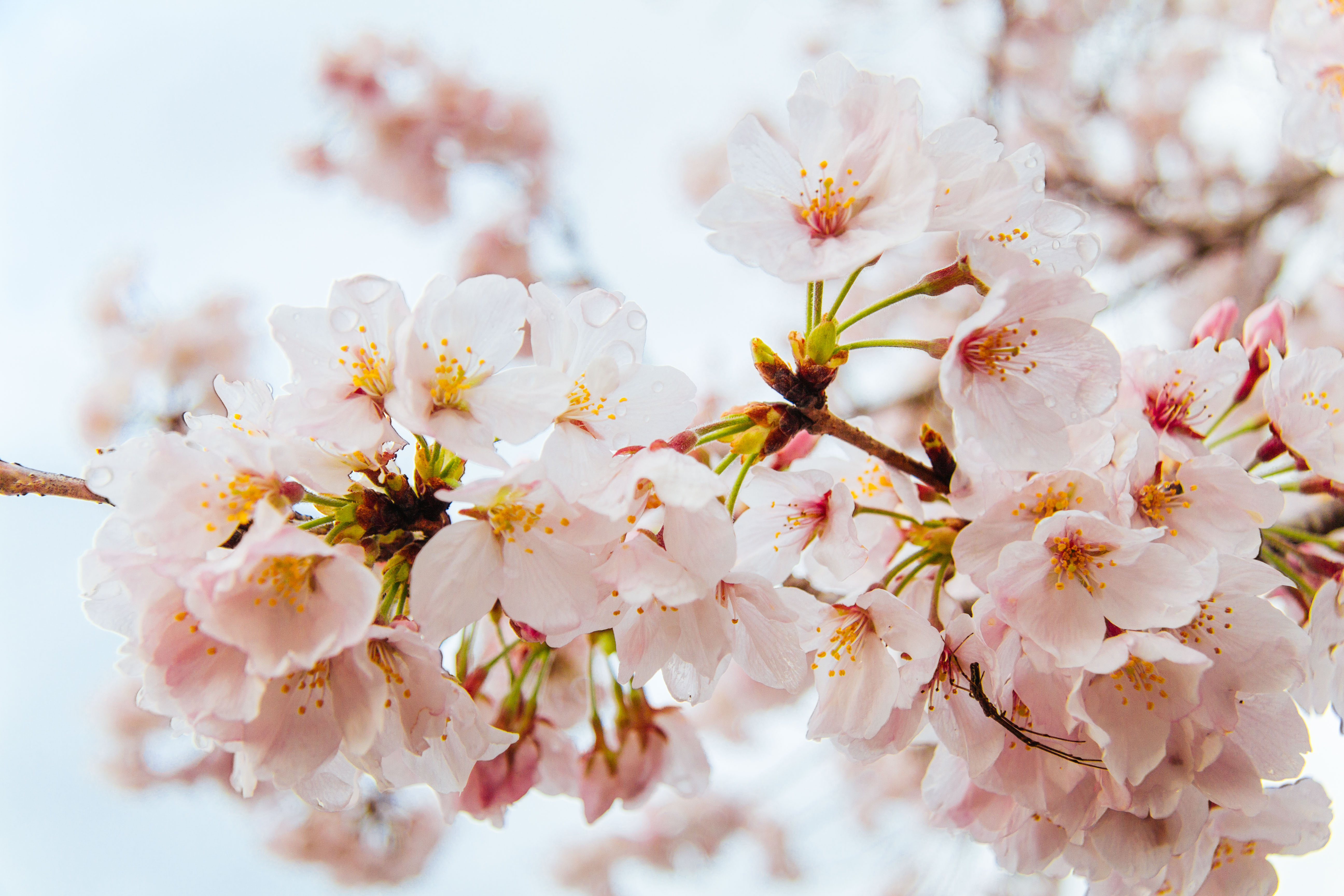 "We've been served every part of the fish!" Austin exclaimed. It was honestly one of the best meals I've eaten in Japan, and I never thought I'd say that about eel. It was also an expensive night out by Japanese standards – the bill came to about 8,000円 ($73) with drinks – but it was definitely worth it. The only disappointment was that there was no dessert on the menu, but that was soon resolved with a short walk to the local Baskin-Robbins.
The next morning, we headed over to Shiromoto Park behind Hitoyoshi Station to look at more cherry blossom trees. We discovered a cute little face brick building along the way which turned out to be the newly-opened Hitoyoshi Railway Museum MOZOCA Station 868. The museum is largely geared towards children but it's worth a look-see all the same. It tells the story of the Hisatsu Line through diorama displays, a mini library space, and a mini train that visitors can ride on.
A few minutes before eleven, we headed over to the Mechanical Clock across the entrance from Hitoyoshi Station. Every hour from 09:00 to 18:00, the clock, designed to resemble Hitoyoshi Castle, opens to reveal different dolls that perform a dance to the tune of a local folk song. The entire performance lasts about three minutes.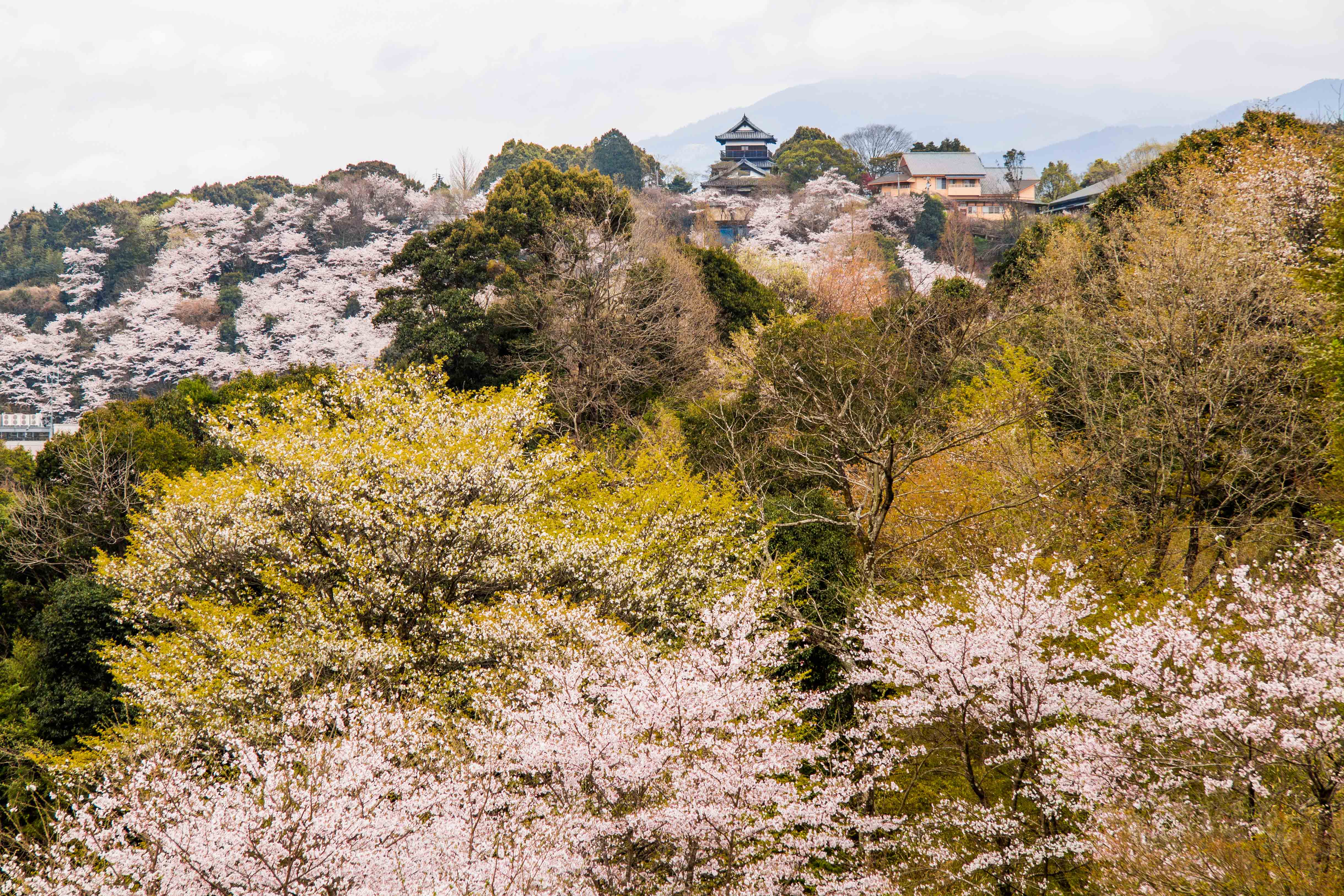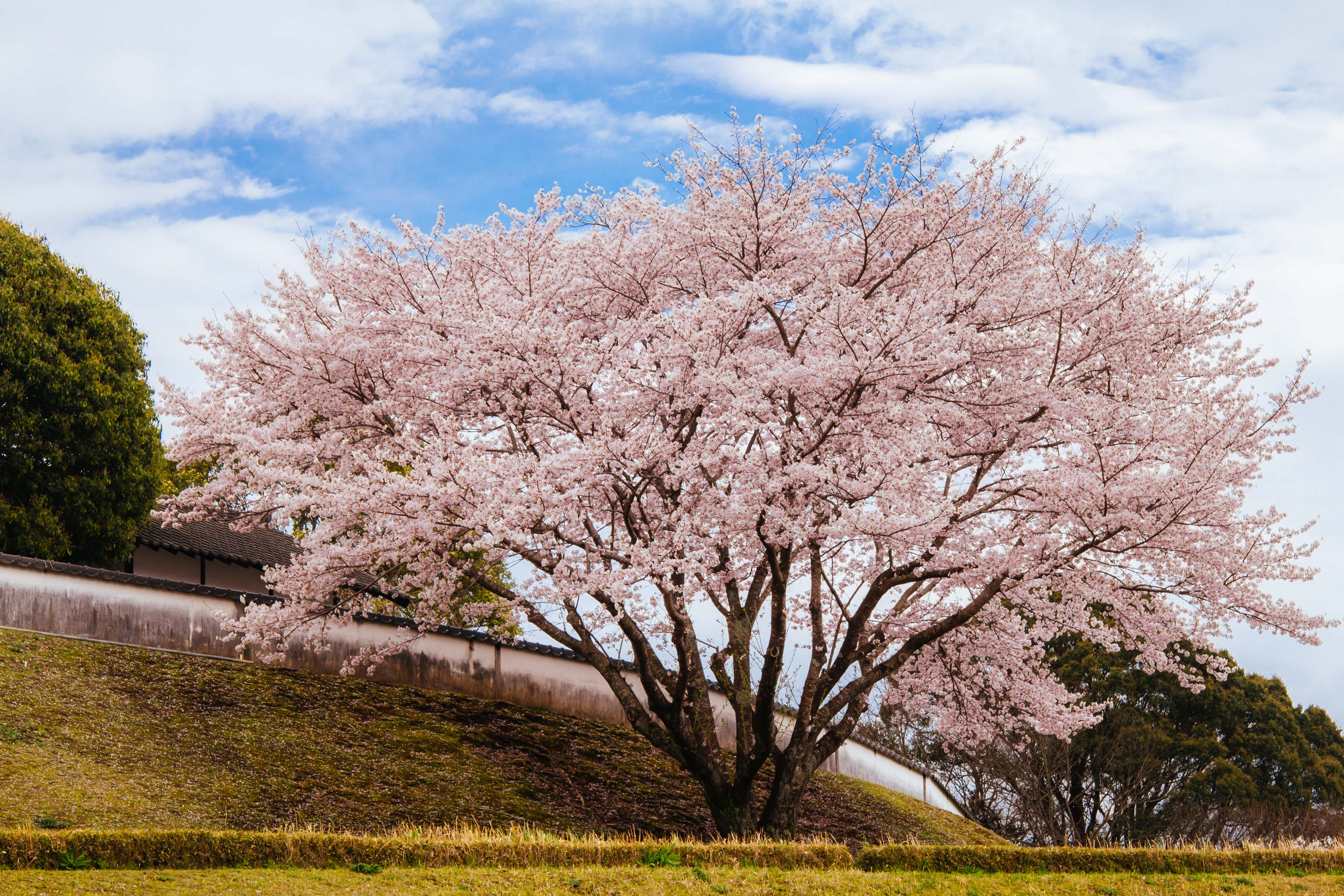 After a quick visit to Aoi Aso Shrine, we lunched on ginger pork at the adorable Slow Café, a cosy little restaurant that offers three daily lunch specials freshly whipped up by the owner and chef. Eikokuji Temple, the town's famous Ghost Shrine, is just across the road.
Our last stop was Hitoyoshi Craft Park, which we discovered is the place locals go for hanami, the long-standing tradition of picnicking under cherry blossom trees. We parked the car and enjoyed a walk around the gardens, soaking up the last of the weekend sun.
Our trip was as short-lived as a sakura's full bloom, but as the Japanese will tell you, therein lies its beauty.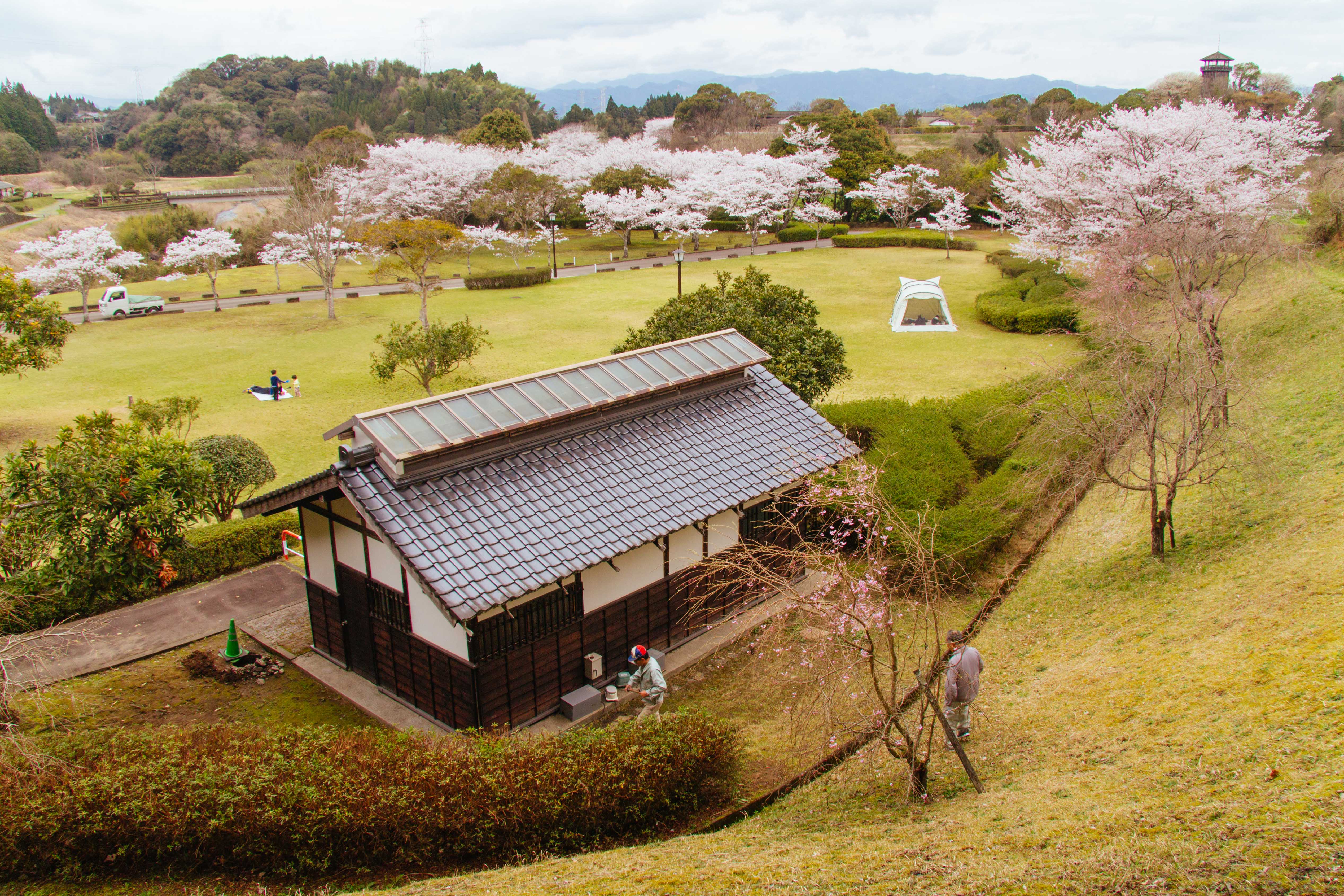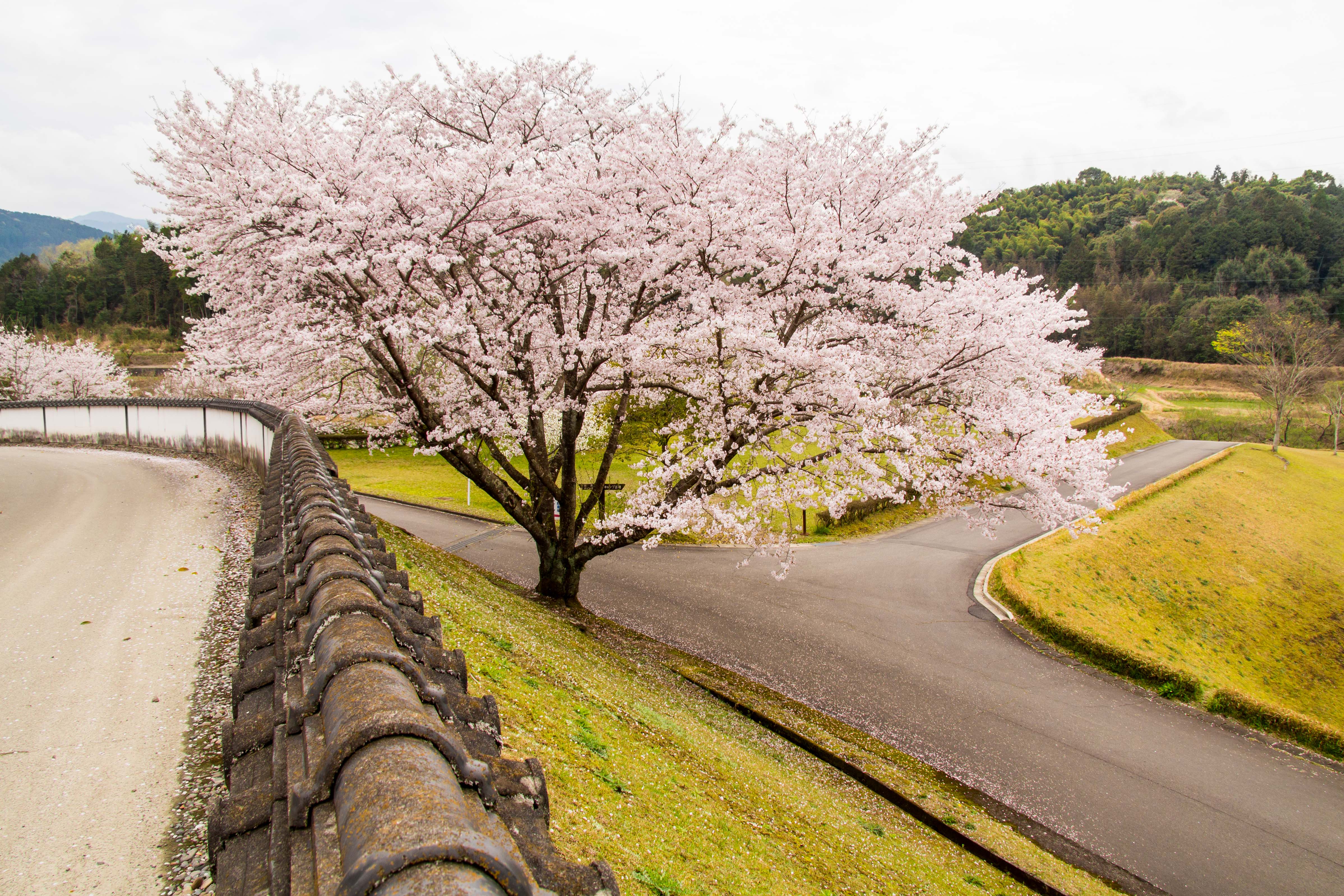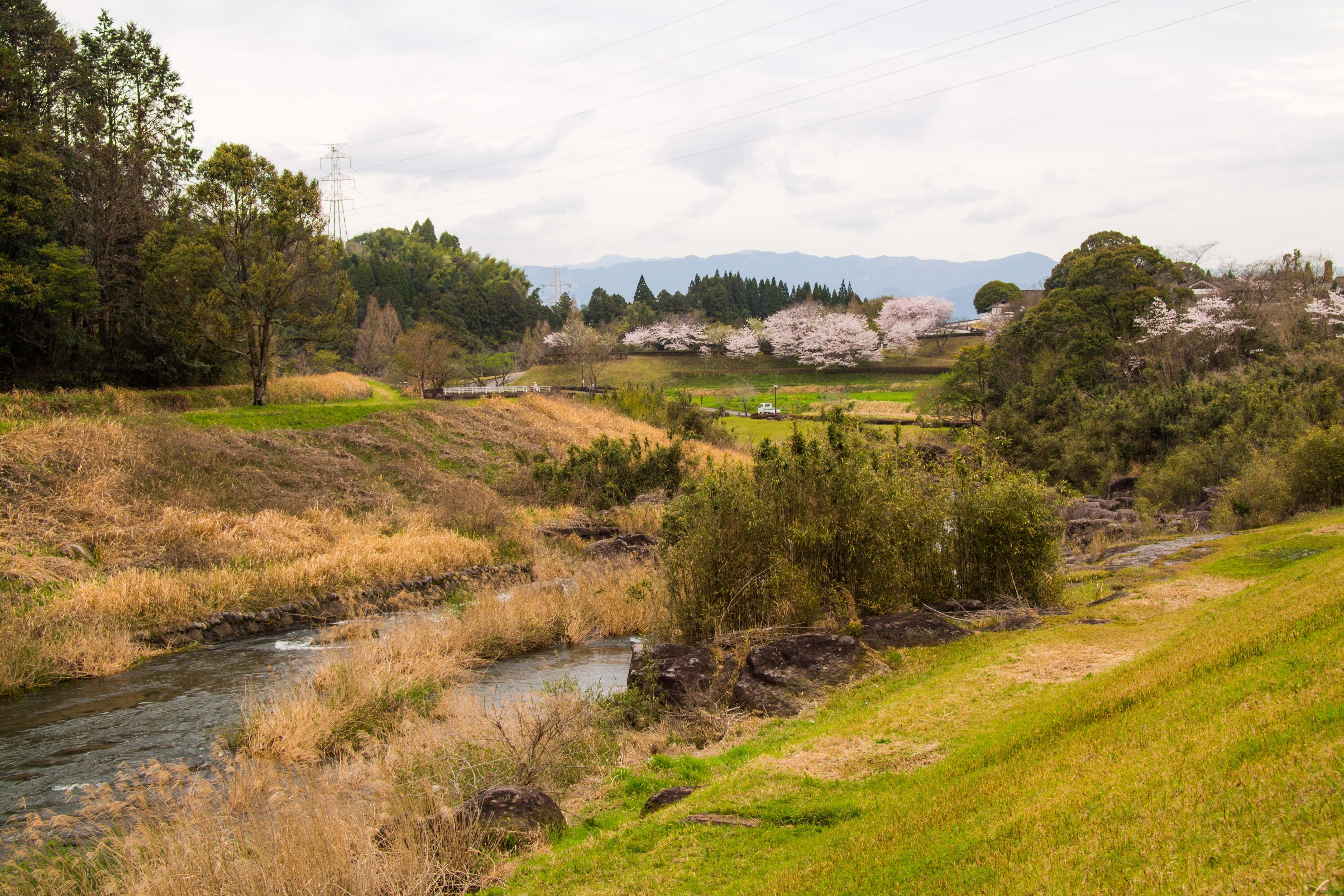 Related posts