Inside One of Japan's Roadside Sex Shops (NSFW)
I could feel my throat turning to sandpaper as my shirt wrapped its arms tighter around me. Another ball of sweat dislodged from my forehead, hurtled down the slope of my temple, and skidded into the corner of my eye. Then the tears came.
It was my second day in Takanabe and I had been aimlessly walking around for close on two hours in the August heat trying to find my apartment building. I was desperate for a drink, but with a dead phone battery and no real grasp on the lay of the land yet, I was well and truly lost.
Sobbing and sweating, I rounded yet another corner, and then stopped dead in my tracks. Before me stood an angel, its white glow beckoning to me in the hot summer sun. Clunk. My change went in. Badunk. Heaven in a bottle rolled out.
And just like that, I was saved by a vending machine.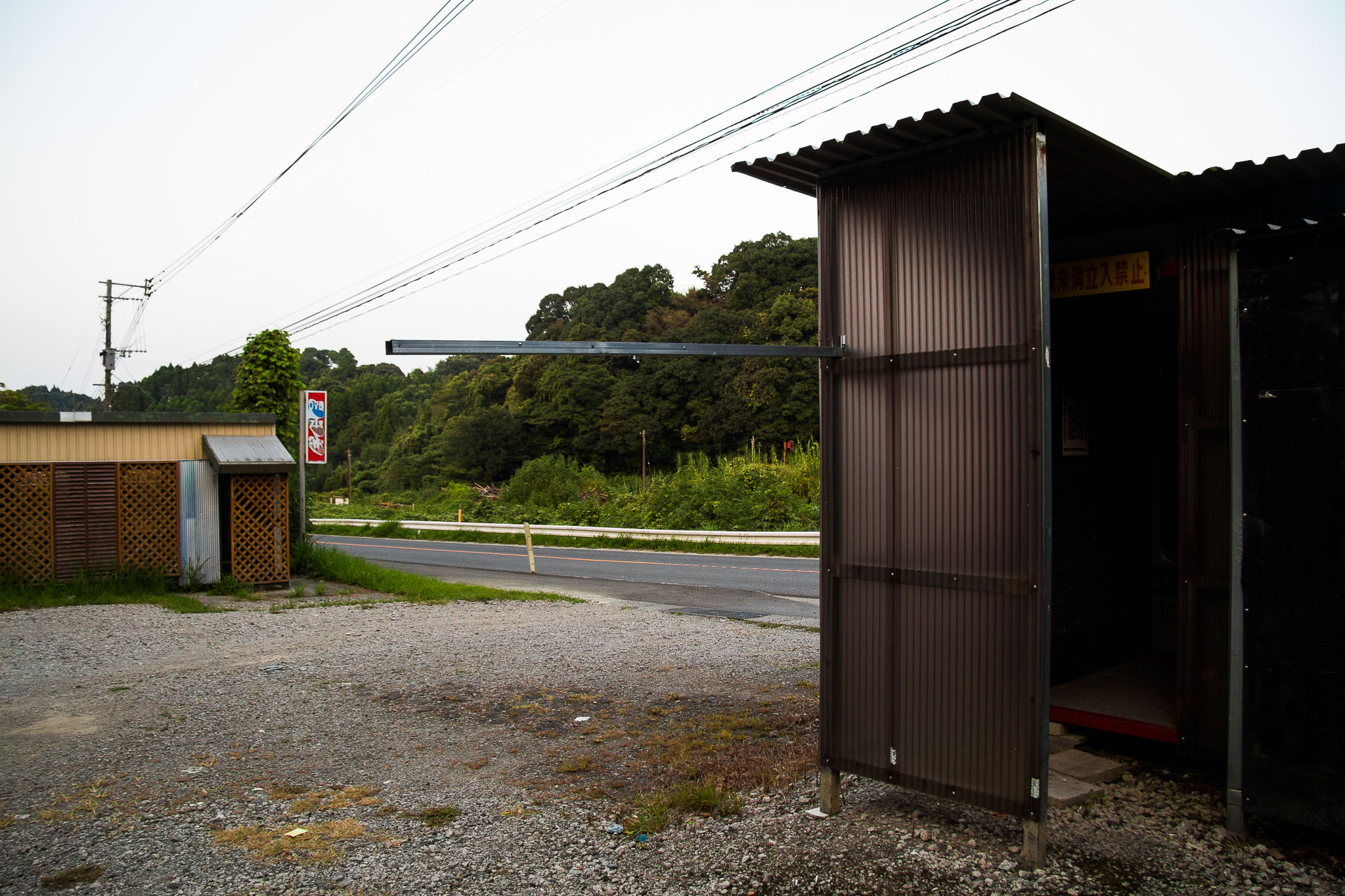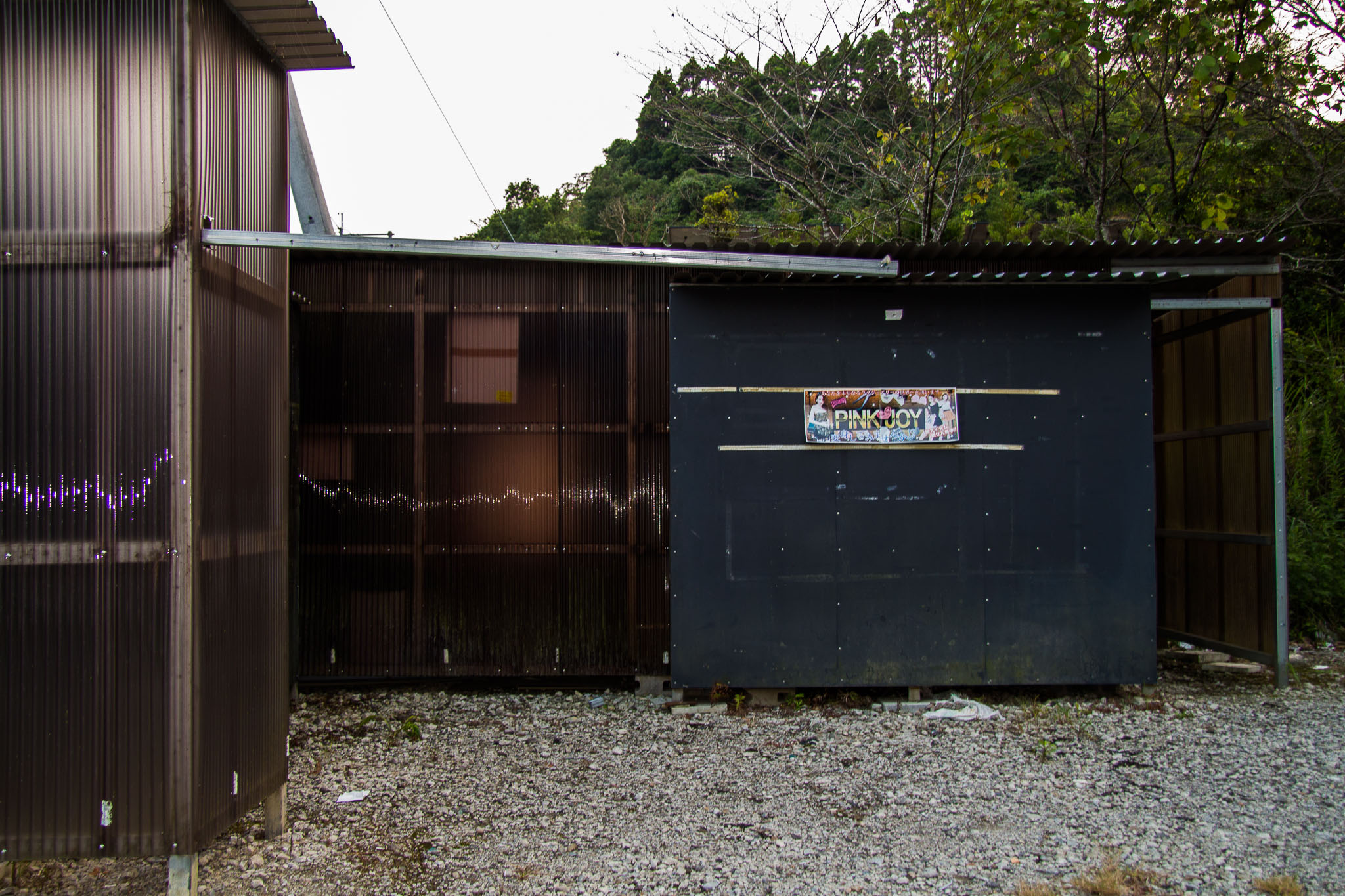 Called jidouhanbaiki (自動販売機) in Japanese, the mechanical wonders are a constant of life here. The country's low crime rate and culture of convenience has seen the installation of over 3.7 million across the archipelago. That's at least one vending machine for every 34 people, dispensing everything from beverages and food, to computer parts and batteries, to feminine hygiene products…and dirty underwear.
The legend of Japan's used pantie (使用済み下着) vending machines surpasses even the strangest aspects of the country's sex culture, widely promulgated on the interwebz. But after living here for three years and never once stumbling upon one of the rumoured machines, I've always chalked their existence up to urban myth.
I've since discovered that the famed machines did operate once upon a time, most notably in the back alleys of Tokyo's Akihabara district. In the last 10 years or so, however, the police have cracked down hard on the joshi kosei (女子高生;high school girl) items trade.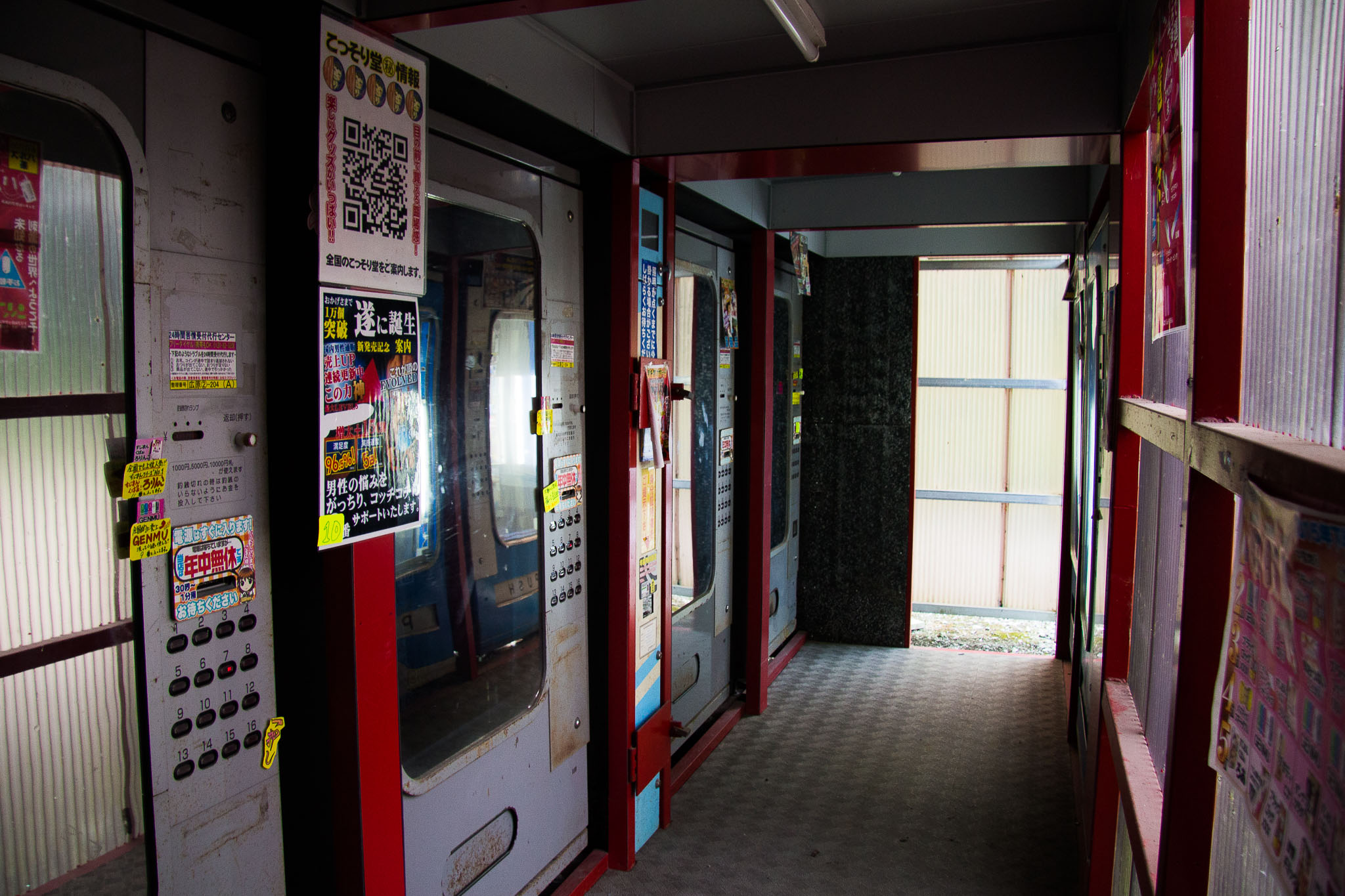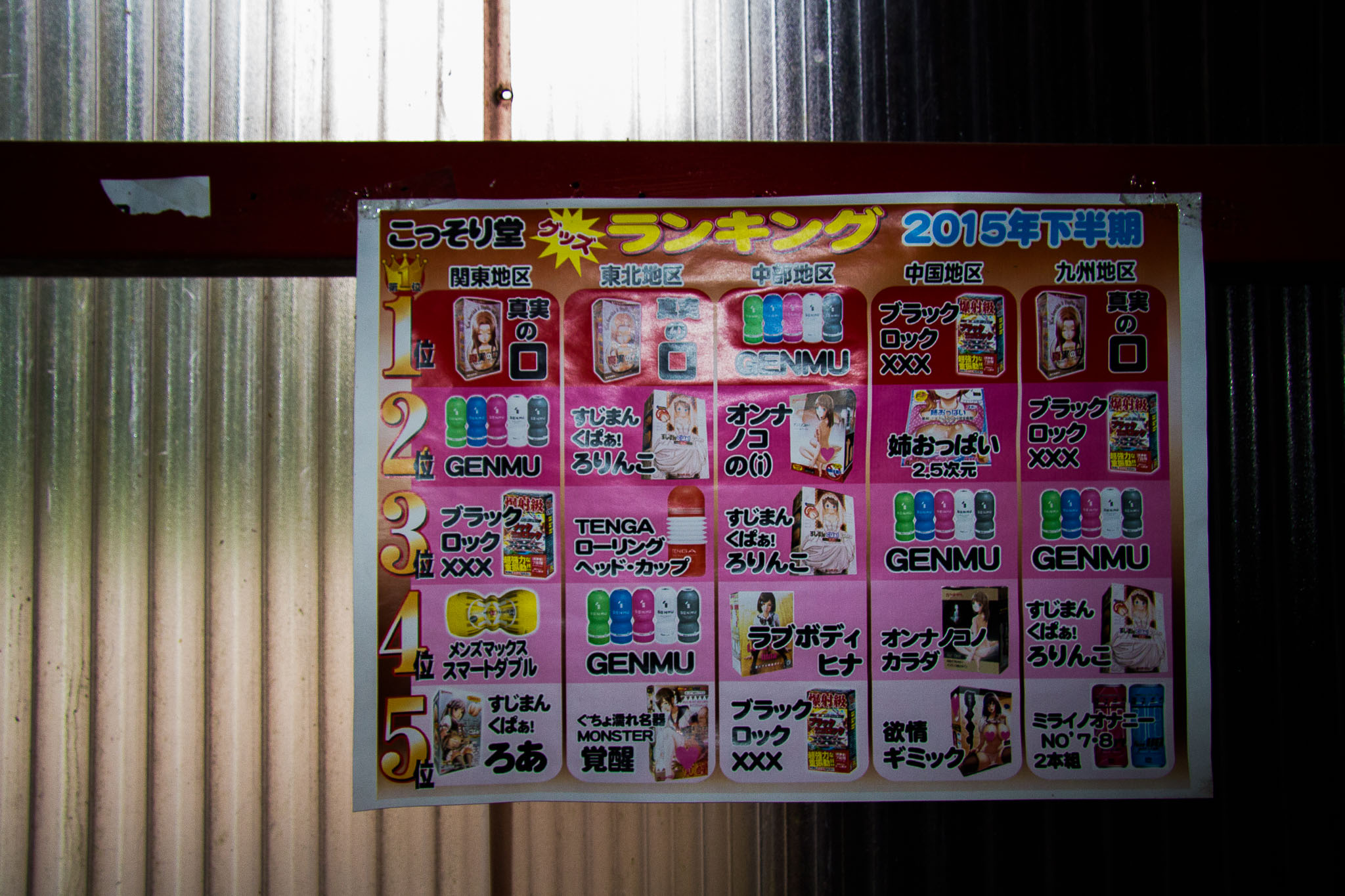 Some gachapon (ガチャポン) machines – those with a crank that dispense capsule toys – still claim to sell used underwear, but their contents are only manufactured to look used and are actually brand new.
Rumour has it that the real deal are still procurable from behind the counters of some shadier sex shops, but for the most part, the trade now exists solely online.
My curiosity was piqued, however, when I was introduced to a roadside sex shop here in Miyazaki. If not used panties, then what exactly was on offer inside its vending machines? There was only one way to find out…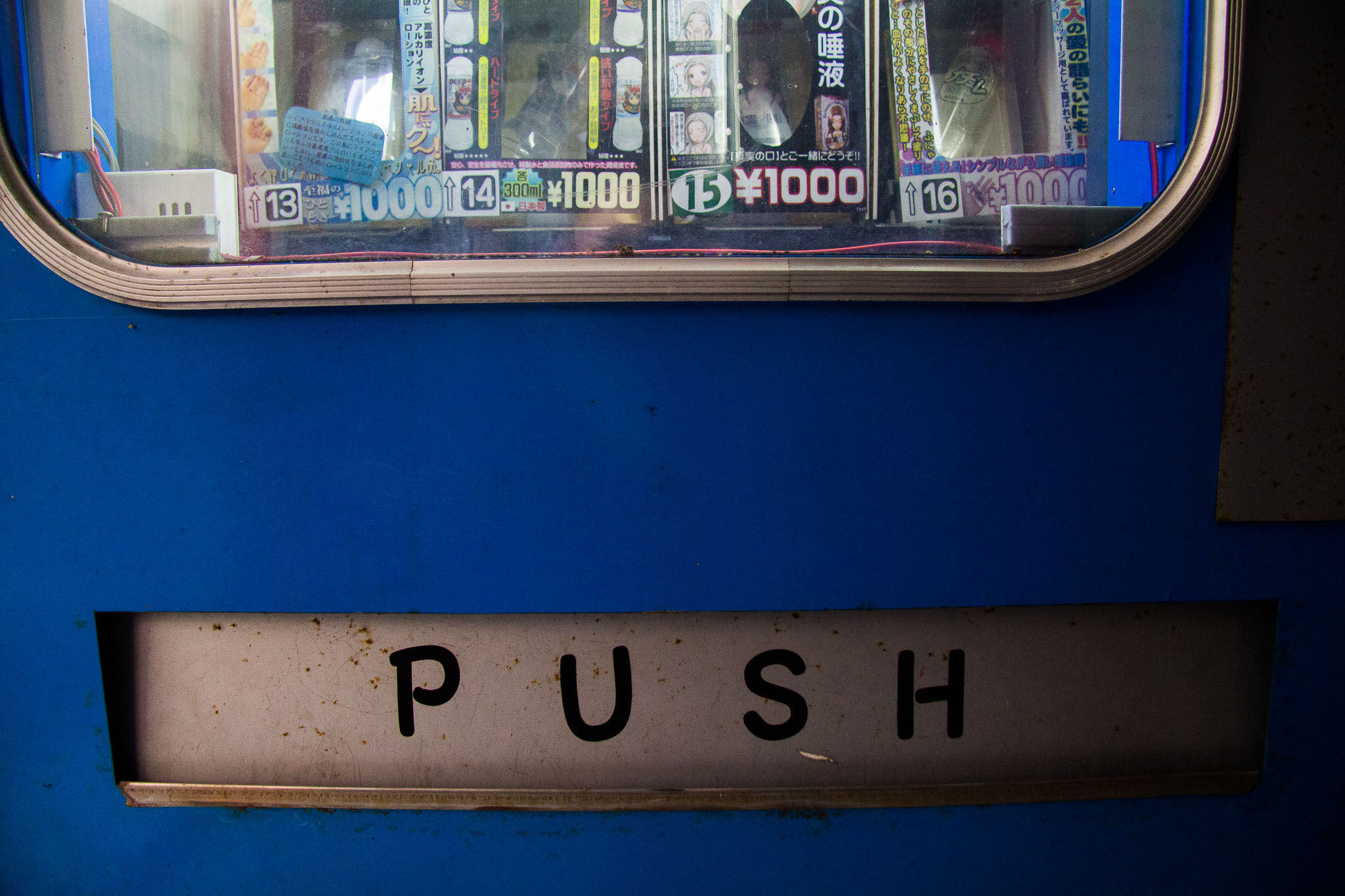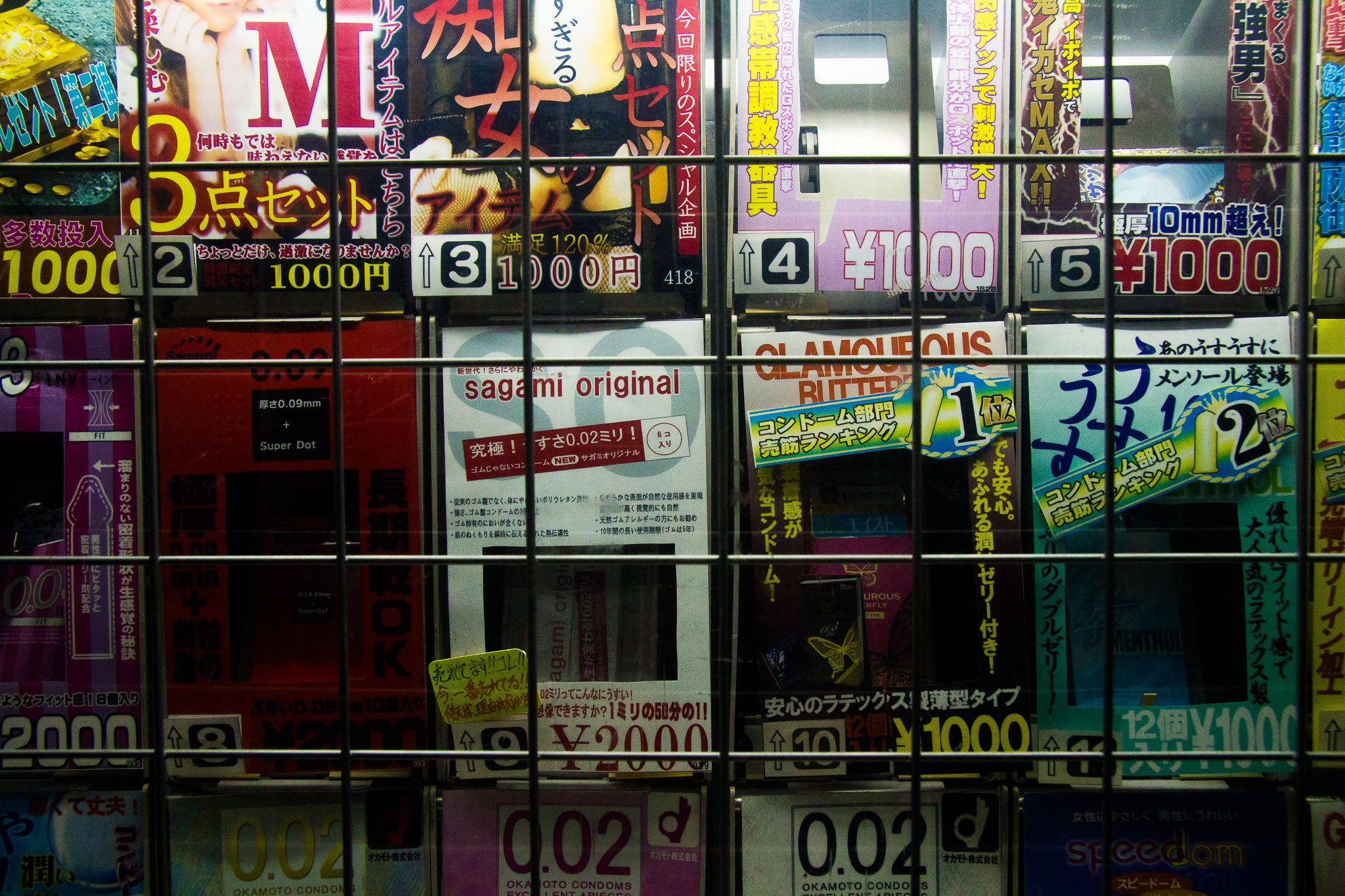 Despite being located directly off one of the main routes into Miyazaki City, it's a blink-and-you'll-miss-it-type place. Two corrugated iron sheds, one black and one brown, sit directly opposite each other on small, gravel clearing. Only one sign is visible from the road, alluding to their contents: Pants Festival.
Once you park, another sign becomes visible. "Pink Joy," it reads, "あなたを未知なるラグジュアリーの世界へと誘います。" (Invites you to a world of unknown luxury)
"新アイテム続々入荷中!" (New items in stock!), it promises. "変身してみませんか?" (Why don't you transform yourself?)
A yellow sign hangs above each entrance of the black, L-shaped shed. "18 歳未満立入禁止" (Off limits to under-18s)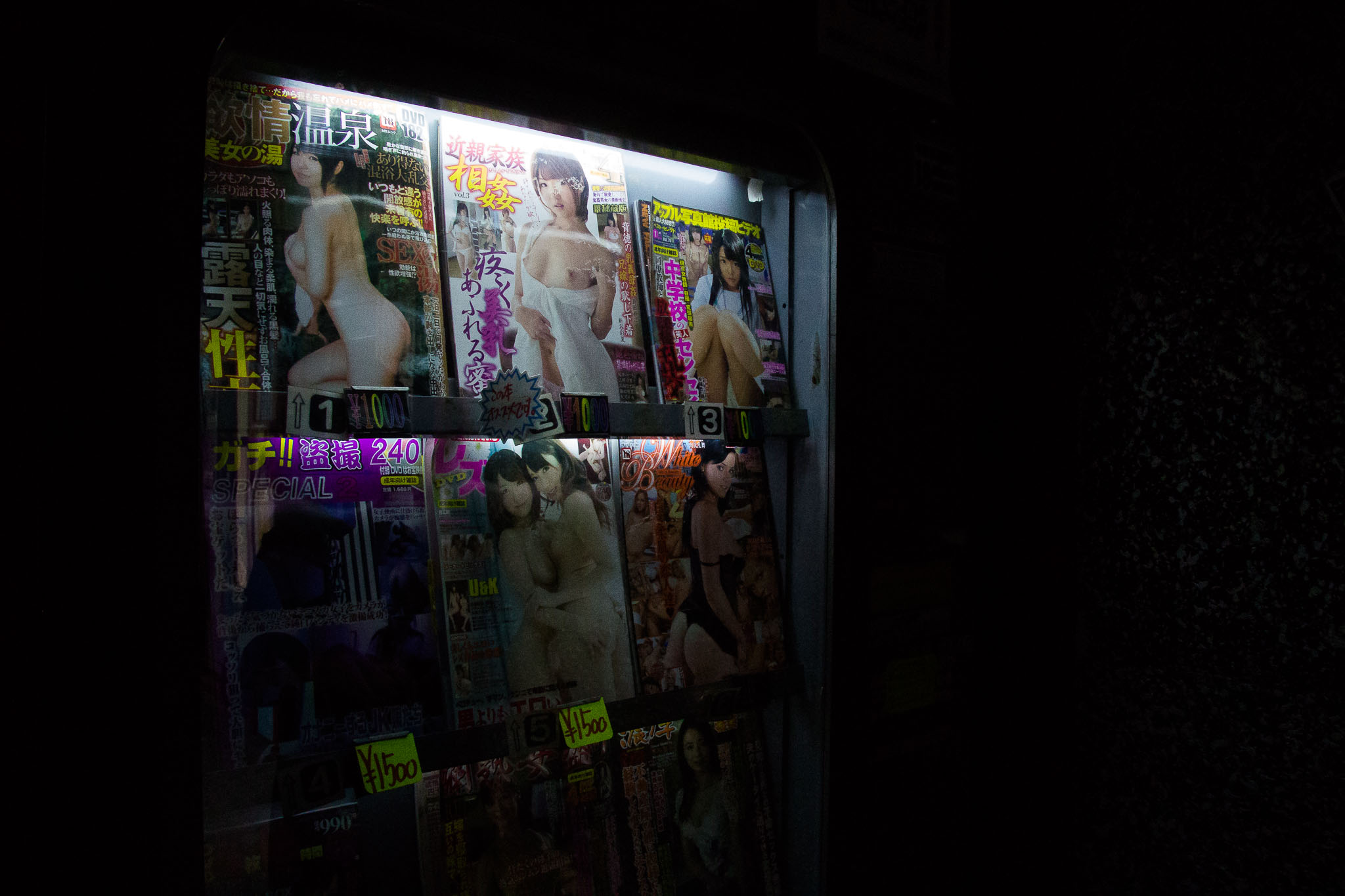 Inside, cobwebs and mirrored glass obscure the dozen or so vending machines. Some light up as you walk past, motion-activated voice advertisements jolting them to life.
One offers a selection of dildos and vibrators, for as little as 1,000円 ($9.80). Others dispense condoms, lubricant and soft-core porn magazines.
Informational posters decorate the walls, describing different dildo shapes and condom brands. In a bin off to the side lies a discarded magazine, surrounded by tissues.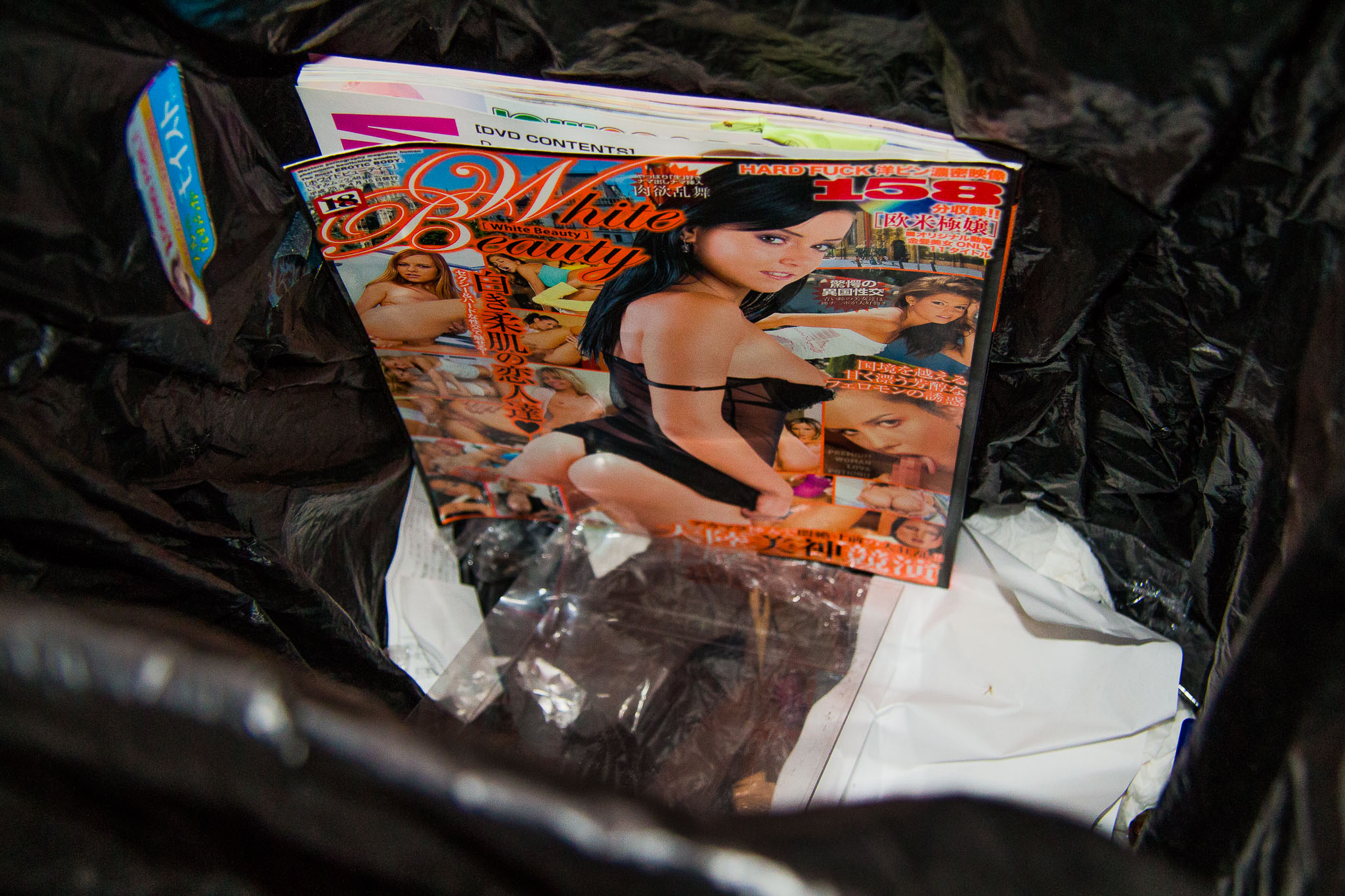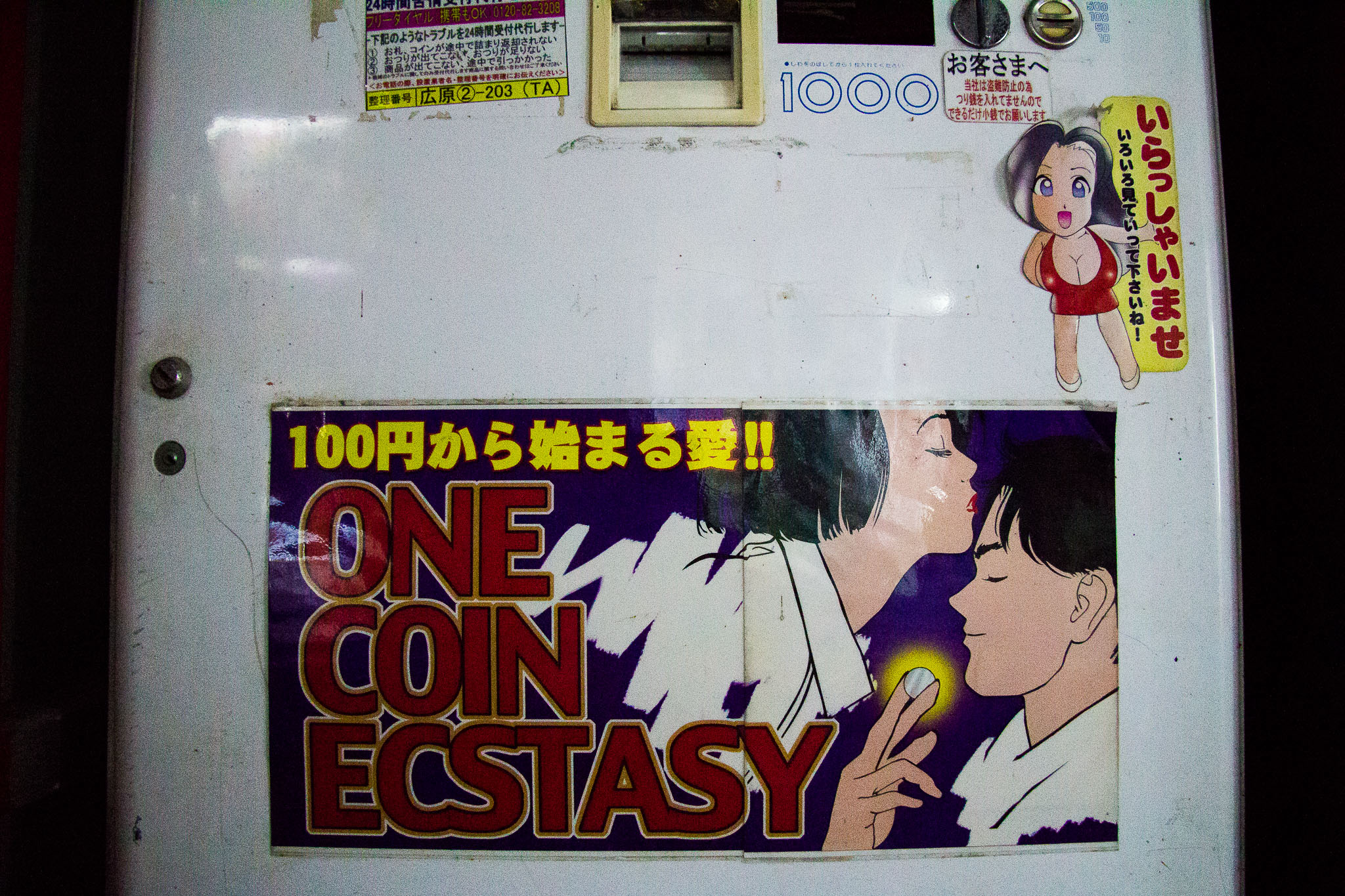 In the second, brown shed, wooden lattices guard the windows, obscuring a shorter row of vending machines. These contain more hardcore porn magazines and a selection of DVDs. The corner of one has been punched in, the glass still intact.
Outside, a rubbish bag has been torn open by the elements, its contents distributed among the bushes: nameless DVD covers, their discs missing, and another discarded magazine, baring its contents to the world.
Strange? Perhaps. Seedy? Not as much as you would think, despite the location being just a 10 drive from the nearest junior high and elementary schools. The items on sale are no more outrageous than what you'd find at your local Drugstore Mori, or behind the curtain at Don Quijote, shops which kids frequent all the time.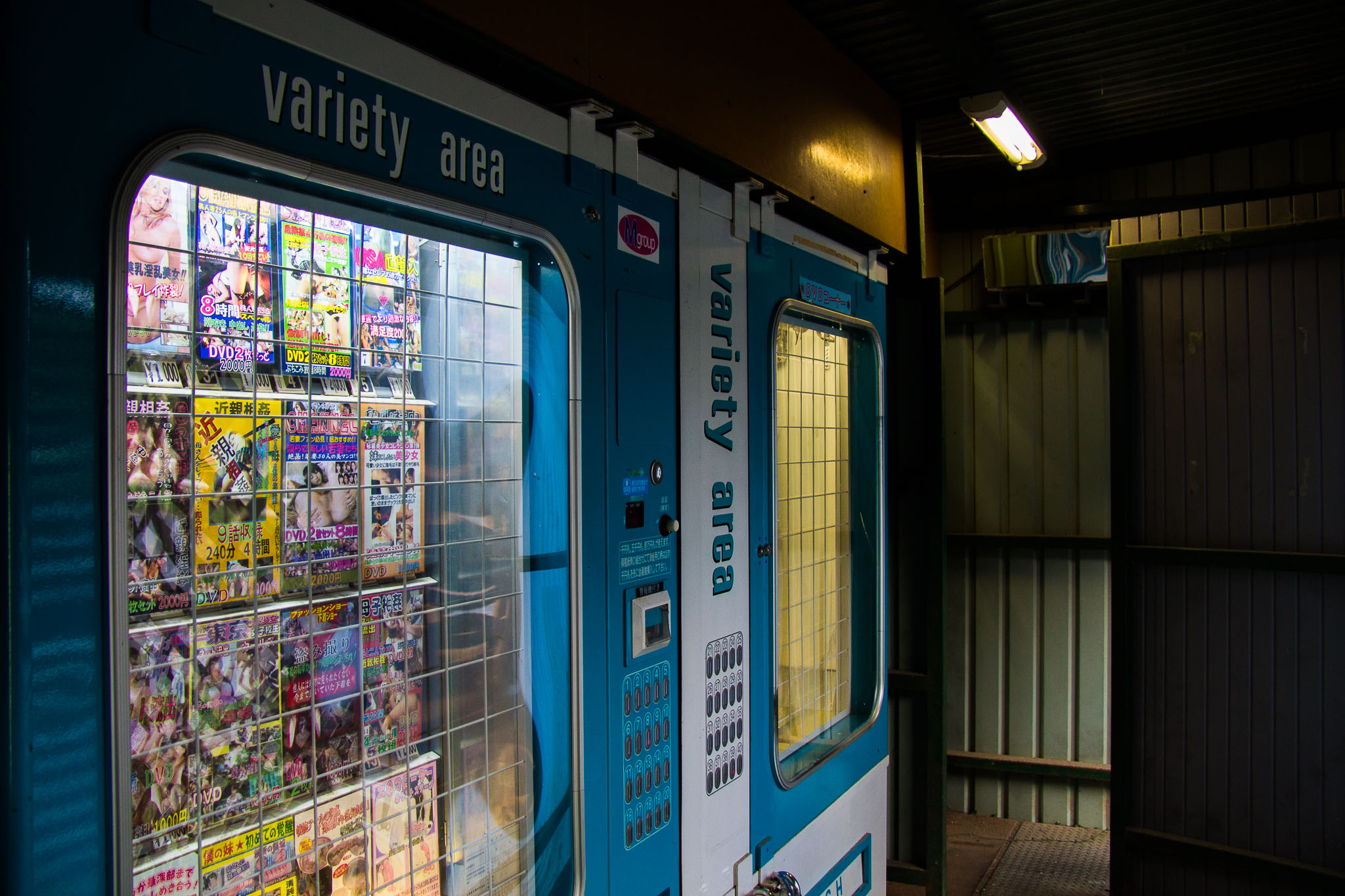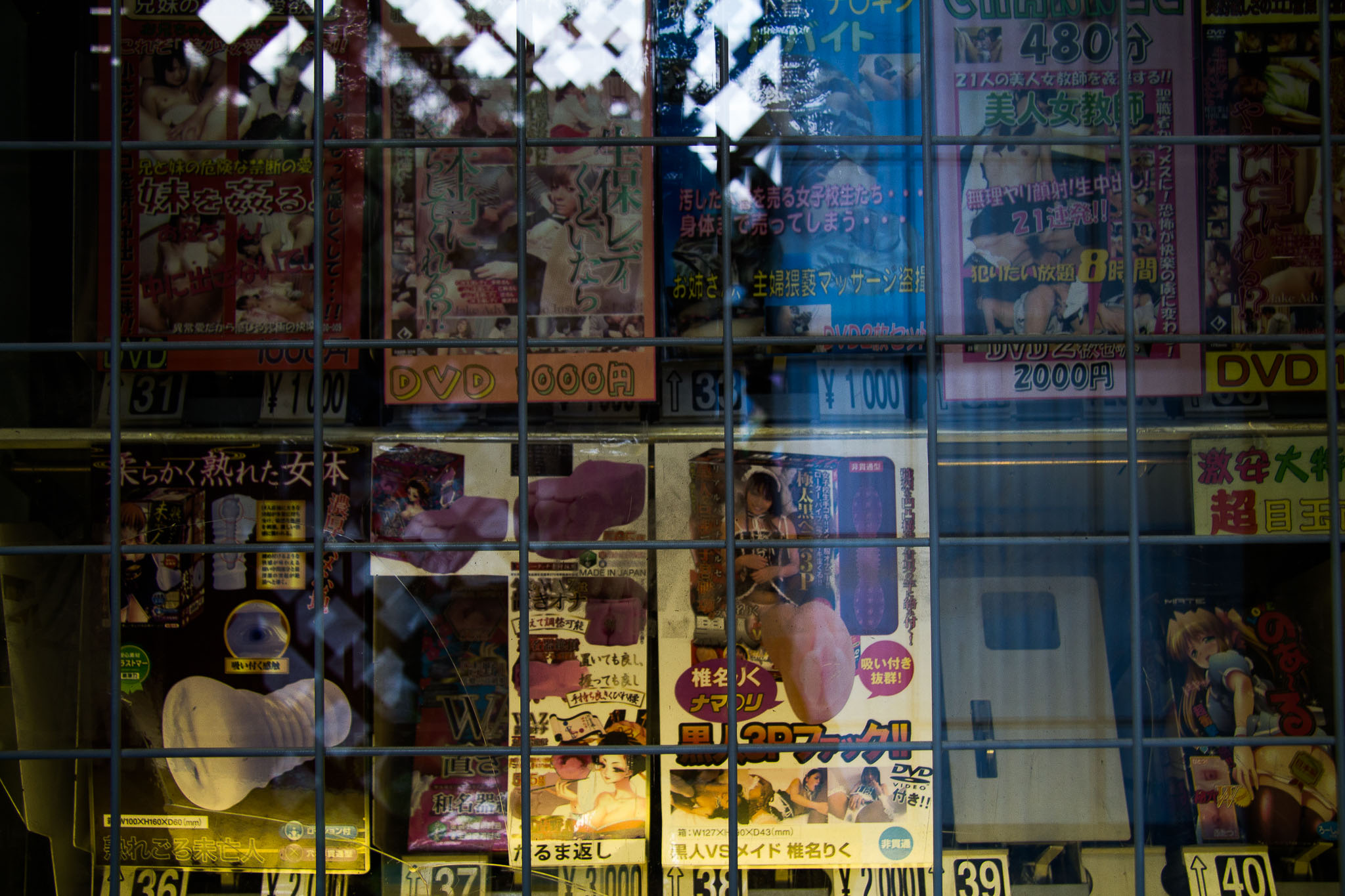 In fact, I was actually impressed by the operation's discreet setup. While you have go to the counter and blush your way through paying at traditional shops, barring friends or colleagues spotting your car, you can be in and out of "Pink Joy" in as much time as it takes your coins to clunk and your purchases to badunk without anyone the wiser.
The hardcore pornography doesn't sit well with me, but in terms of vibrators and lube, I guess there's nothing wrong with offering a side of pleasure to go with your protection.
Japanese vending machines – saving people, and helping people stay safe, since 1888.