Forest Bathing in the Kaeda Valley
The giant cotton balls overhead slowly parted as Austin and I made our way from the parking lot down the gravel path, as if to reveal to us a secret. The Kaeda Valley, hidden in the mountains just 15km (9mi) south of Miyazaki City, is something just of that.
Towering conifers stand guard in a line formation at its entrance, daring you to walk through its walls that shield the Kumbachi Mountain to the left and Soishiyama to the right. Its gate, an emerald river, crawls over rocks and cliff drops, and then rushes past as it continues on in its journey to the shore.
It's an extraordinary place, the kind that needs a few moments to take in. I closed my eyes for just a second, breathing in the clean air and letting the afternoon sun blanket my cheeks, wrapping me up in that familiar comfort, I have come to learn, only being in nature brings.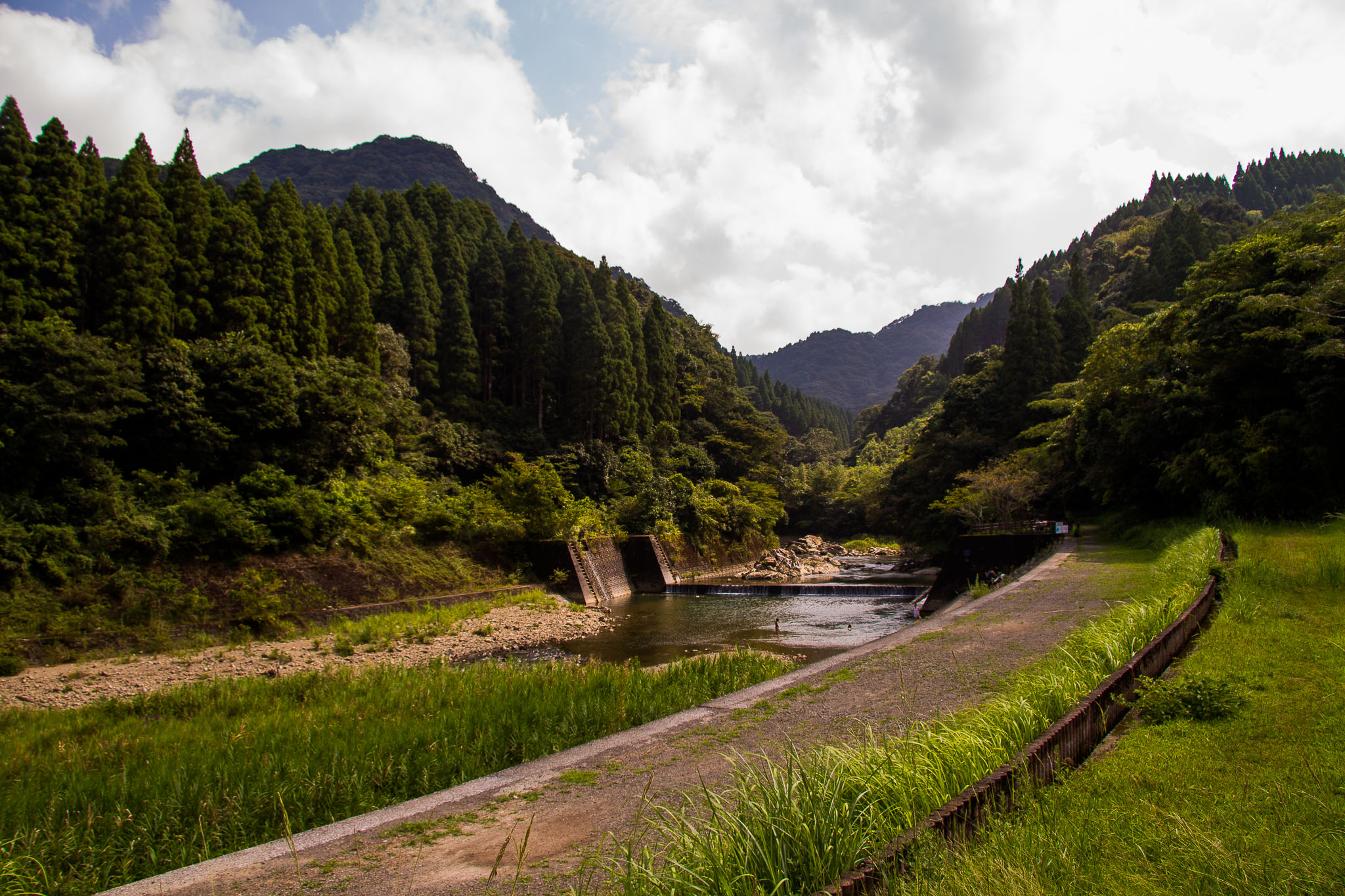 Living abroad comes with its fair share of ups and downs. On the other side of excitement and incredible opportunities for growth and change is a great deal of loneliness, culture shock and guilt. It's hard to be away from friends and family, to be absent from the social and political changes taking place back home. Language and cultural barriers can be so frustrating. And simple activities, like grocery shopping and going to the doctor, seem like insurmountable tasks at times. It weighs on you; it drags you down, sometimes to rock bottom.
That's where I found myself exactly a year ago. A culmination of all the stresses of living in Japan and suffering from, what was at the time, an undiagnosed medical condition, I was left feeling exhausted, drained, and empty. My colleagues gently encouraged me to take advantage of a week-long vacation I had booked to Miyakojima, a small island in the chain of Okinawa, weeks before. It will be good for you, they said.
They were right. I have never been able to aptly describe to anyone or fully understand myself just how much basking in the overwhelming beauty of that literal paradise for eight solid days changed me. But it did. All I know is this: when I came back, I was healed.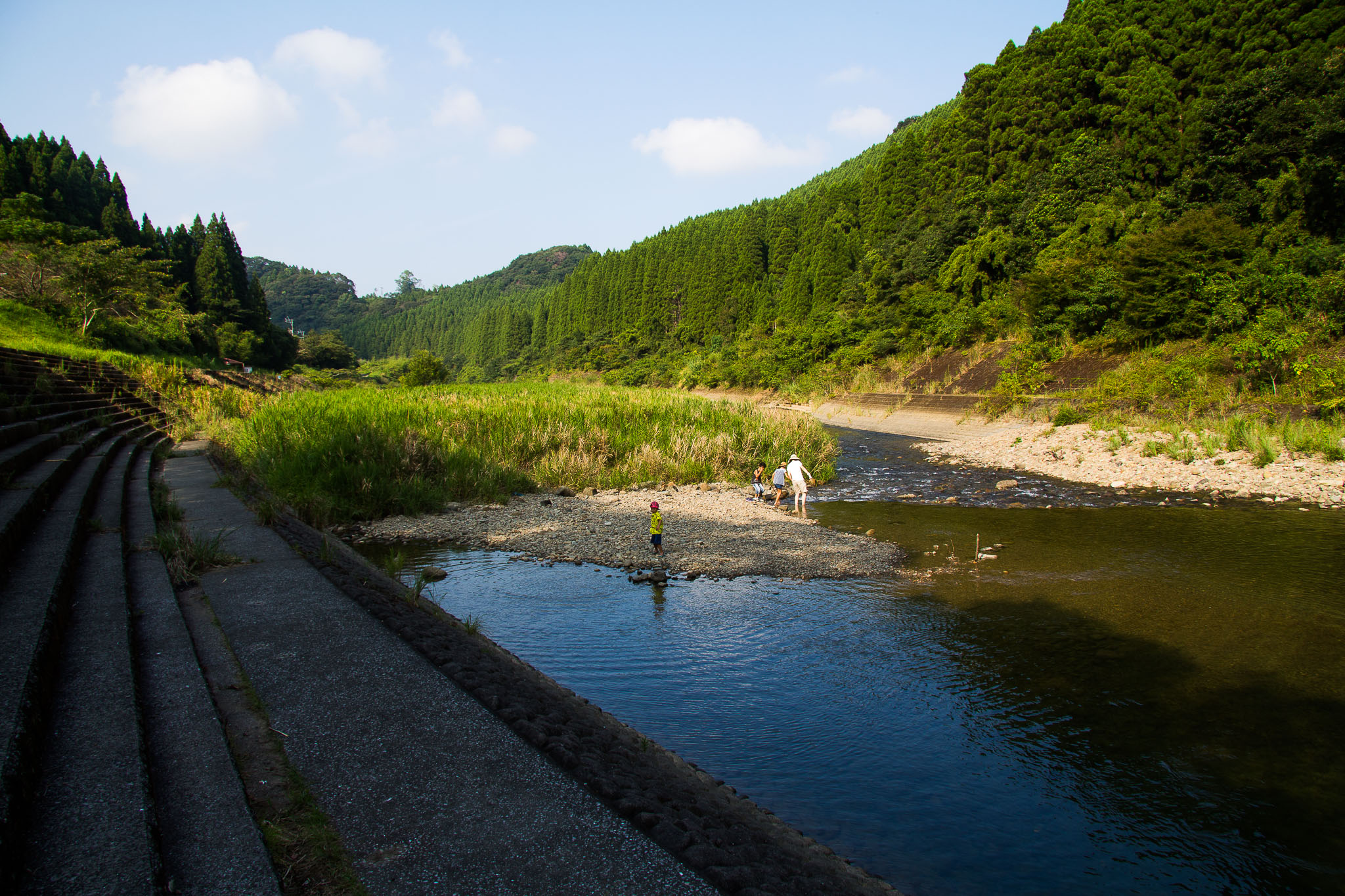 It's something that has been consistently documented in literature; from Henry David Thoreau, to John Muir, to Rachel Carson, to Alice Oswald, the great nature writers and poets of our time have long reminded us that a trek through the mountains, or a swim in the sea, can cure almost anything that ails us.
In Japan, it is believed that the quiet atmosphere and beautiful scenery of a forest has the most calming and restorative benefits.
Shinrin'yoku (森林浴) is a term that means "forest bathing", or "taking in the atmosphere of a forest". The concept was defined and developed in the 1980s and has since become a recognized relaxation and stress management activity for preventative health care in Japan.
Researchers have established a solid body of work that supports what we have always known intuitively about spending time in the great outdoors.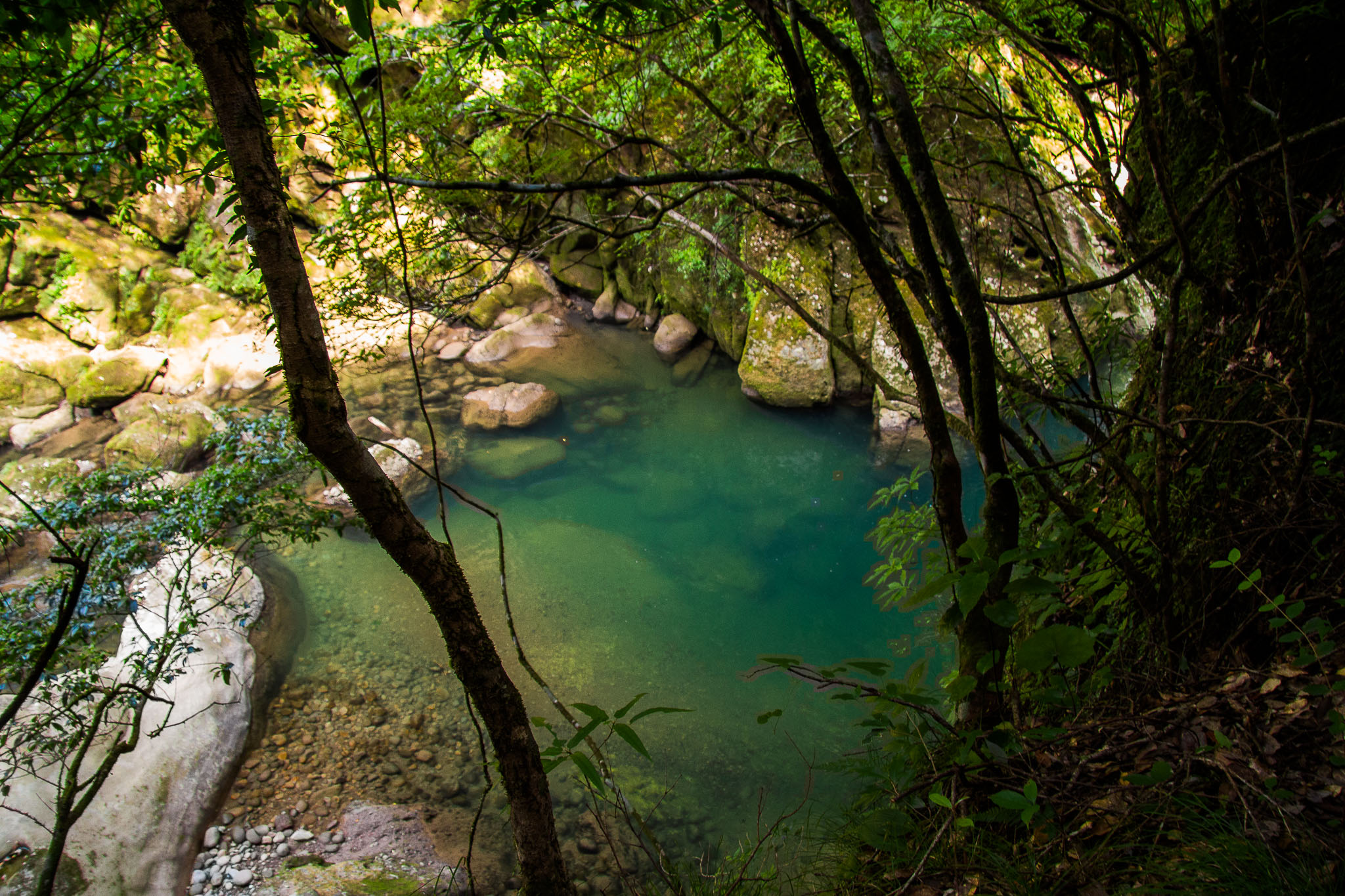 A 2006 study conducted by Chiba University professor and researcher Yoshifumi Miyazaki, for example, shows that subjects who spent just 20 minutes walking in a forested area experienced a 15.8% percent decrease in the stress hormone cortisol, a 3.9% drop in heart rate, and a 1.9% drop in blood pressure.
Parasympathetic nerve activity (what we feel when we are relaxed) in the test subjects was found to be enhanced by 102%, and lower sympathetic nerve activity (what we feel when we are stressed) was found to be lowered by 19.4%.
Other scientifically-proven benefits of "forest bathing" include boosted immune system functioning, improved mood, increased ability to focus, accelerated recovery from illness or surgery, increased energy level, improved sleep, and improved mental performance and creativity.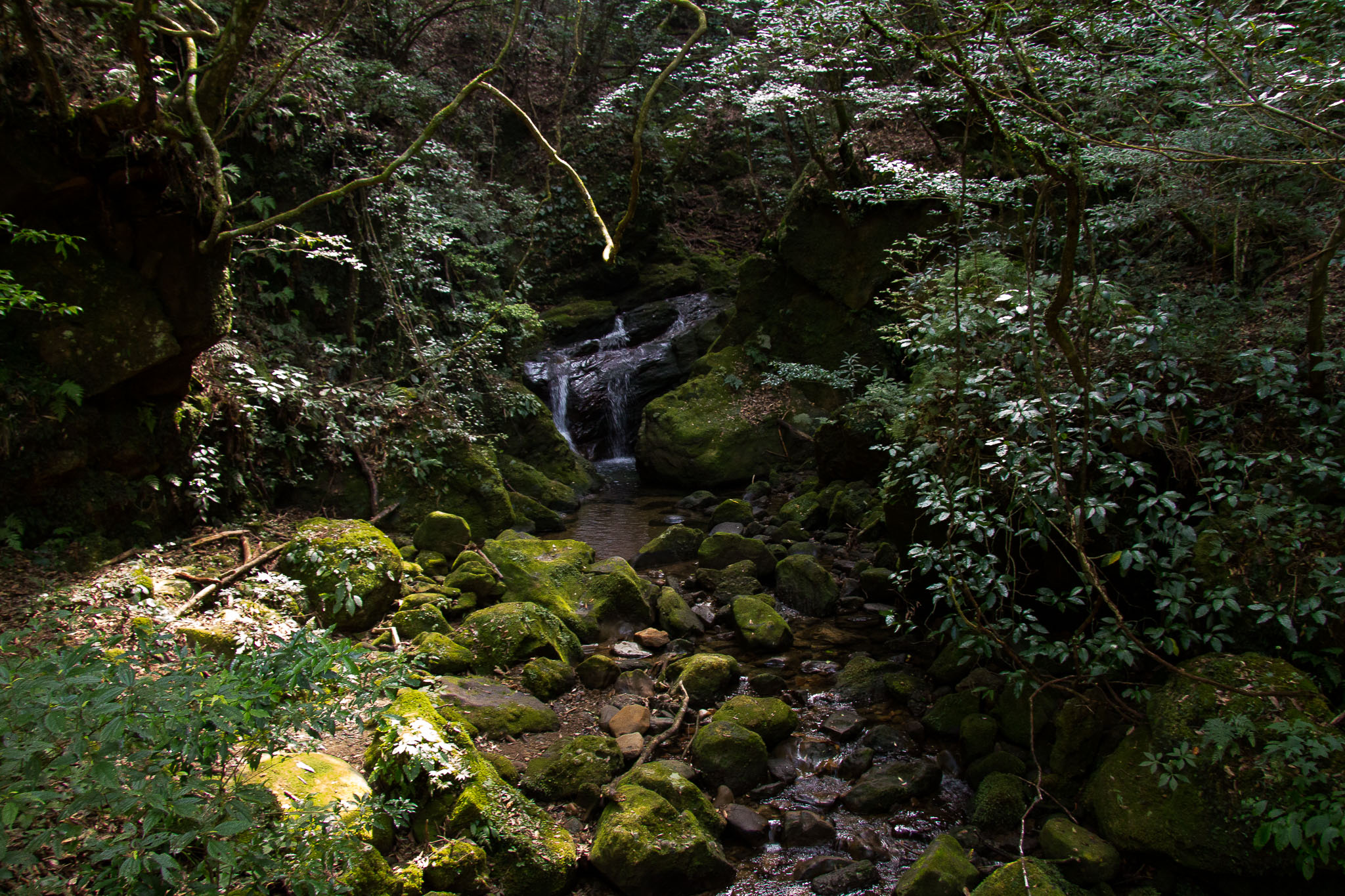 Miyazaki attributes this to humans having evolved in nature, and thus being built to interpret information about trees and rivers, not buildings and cars. "In an urban environment, we feel stress," he says. "When we are exposed to nature our bodies go back to how they should be."
Research also shows that phytoncides – essential oils emitted by trees, like alpha-pinene and limonene – have a positive effect on human immune function.
The Japanese government has poured more than 400 million yen into actively promoting "forest bathing" as an activity to be incorporated into daily life. Not only does the practice benefit the country's citizens, who are some of the most stressed and overworked in the world, it also provides a non-extractive use for forests, which cover almost 70% of the archipelago's land area. At least 48 official shinrin'yoku routes have been designated across the country.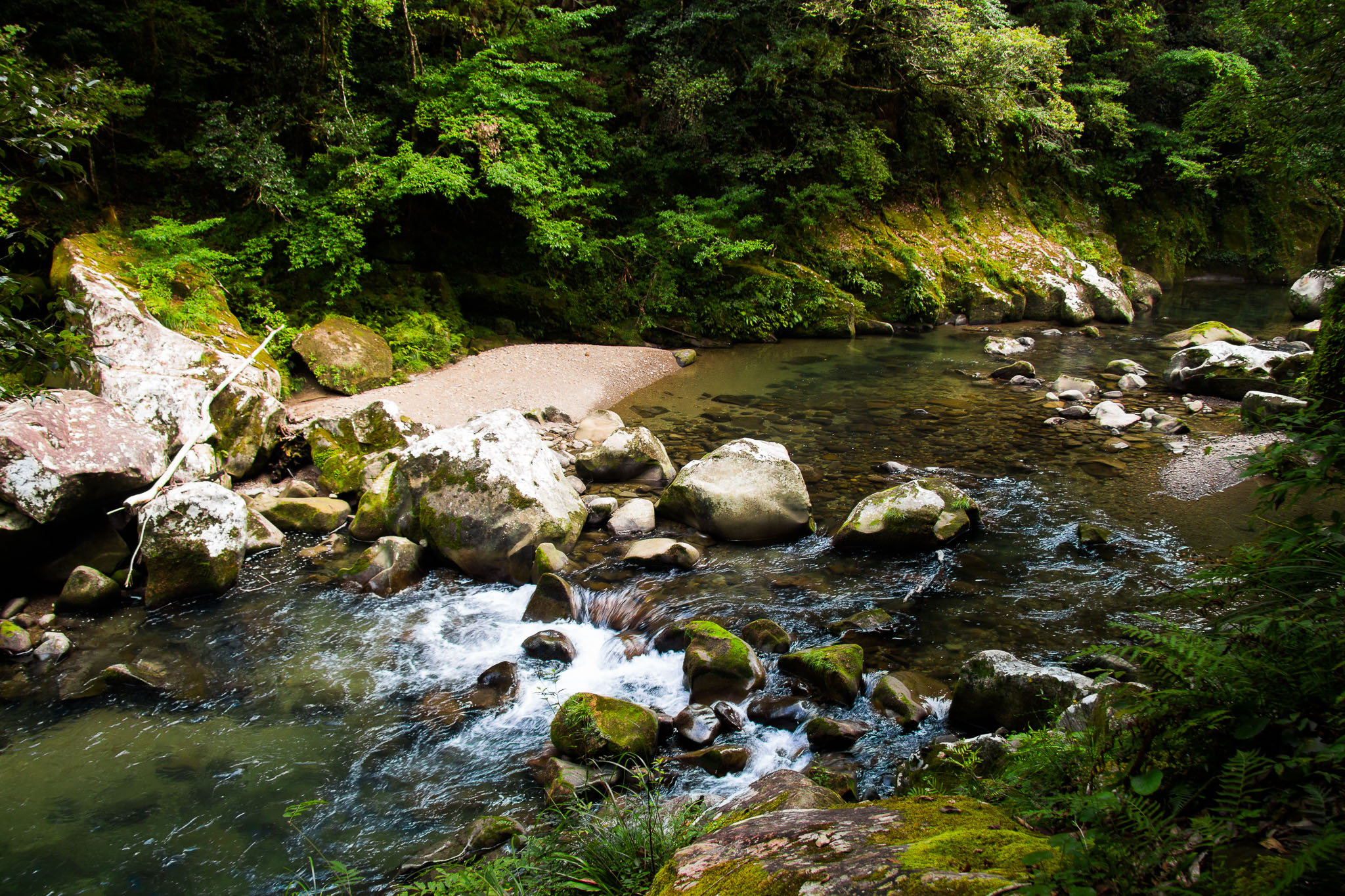 The main hiking trail into the evergreen forest of the Kaeda Valley is one such route. It follows a single, flat path for almost 10km (6 mi) along the river, making it an easy, enjoyable walk for all ages and abilities, with beautiful views of the surrounding rock formations and waterfalls. It's especially good for bird-watching.
Along the way there are two campgrounds and several resting spots with barbecue facilities. Another path breaks off the main and leads up to Kumbachi Mountain, one of the more challenging routes on offer. The giant map in the parking lot points visitors on their way, depending on which course they choose to take.
We walked for just a few kilometers before turning back to take a dip in the valley's freshwater pool. A brush with a snake sent me hurtling back up the rocks (as a born and raised city girl, I still have inhibitions about being in the wild), but eventually I worked up the courage to make a quick dash across the river and clamber up to the water break.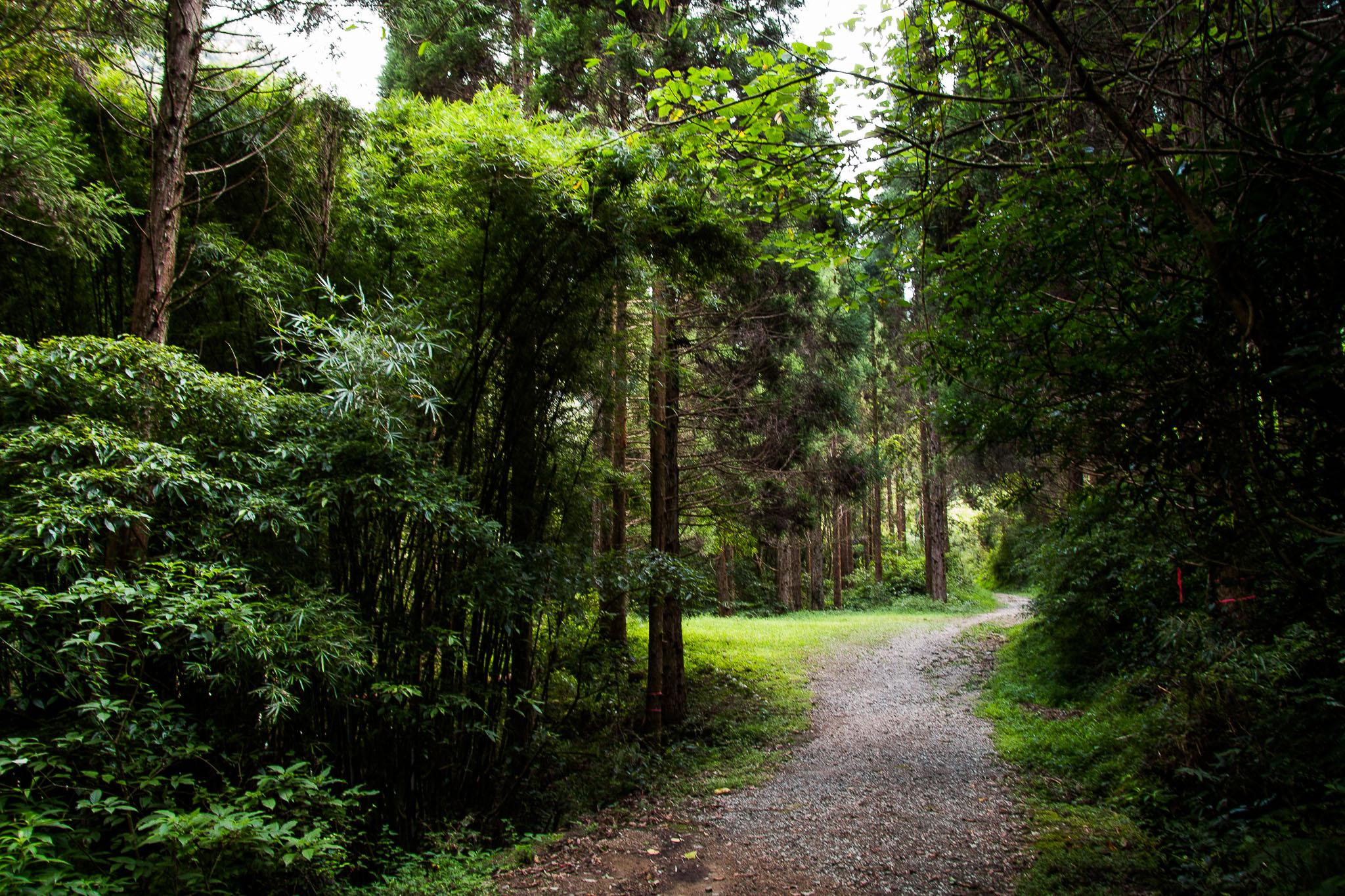 We climbed a ladder to the top and plopped down, watching in silence as the last of the afternoon light coloured the valley below. It's funny, you know, how the simple things are often the most significant.
"Those who contemplate the beauty of the earth," Rachel Carson writes in Silent Spring, "find reserves of strength that will endure as long as life lasts. There is something infinitely healing in the repeated refrains of nature – the assurance that dawn comes after night, and spring after winter."
And that highs almost always follow the lows.
Related posts