I've barely left my apartment these past two weekends: a last effort in tightening the purse strings before my big trip to New York later this month (12 days and counting!). But to be honest, in this weather, I didn't need much of an excuse.
On Sunday, though, I decided to brave the cold and go check out the Nyutabaru Air Festival in Shintomi Town with my friend, Mark. At least we could suffer together: like me, he hails from the southern hemisphere. It's also his first winter in Japan – poor thing.
The festival is held every year at the Nyutabaru Airbase in Shintomi Town, about a 10 minute drive from Takanabe. Our drive was a bit longer though since we kept being redirected by traffic wardens every time we tried to follow the GPS. Eventually, we left the car on the side of the road and walked up to the base. The uphill was not fun in the cold, but the view was nice.
The Nyutabaru Air Festival is the biggest of its kind in Western Japan. I didn't know this, so I was quite surprised at how many people there were when we arrived. Literally, thousands – some arriving in the early hours of the morning judging by the naps they took throughout the day.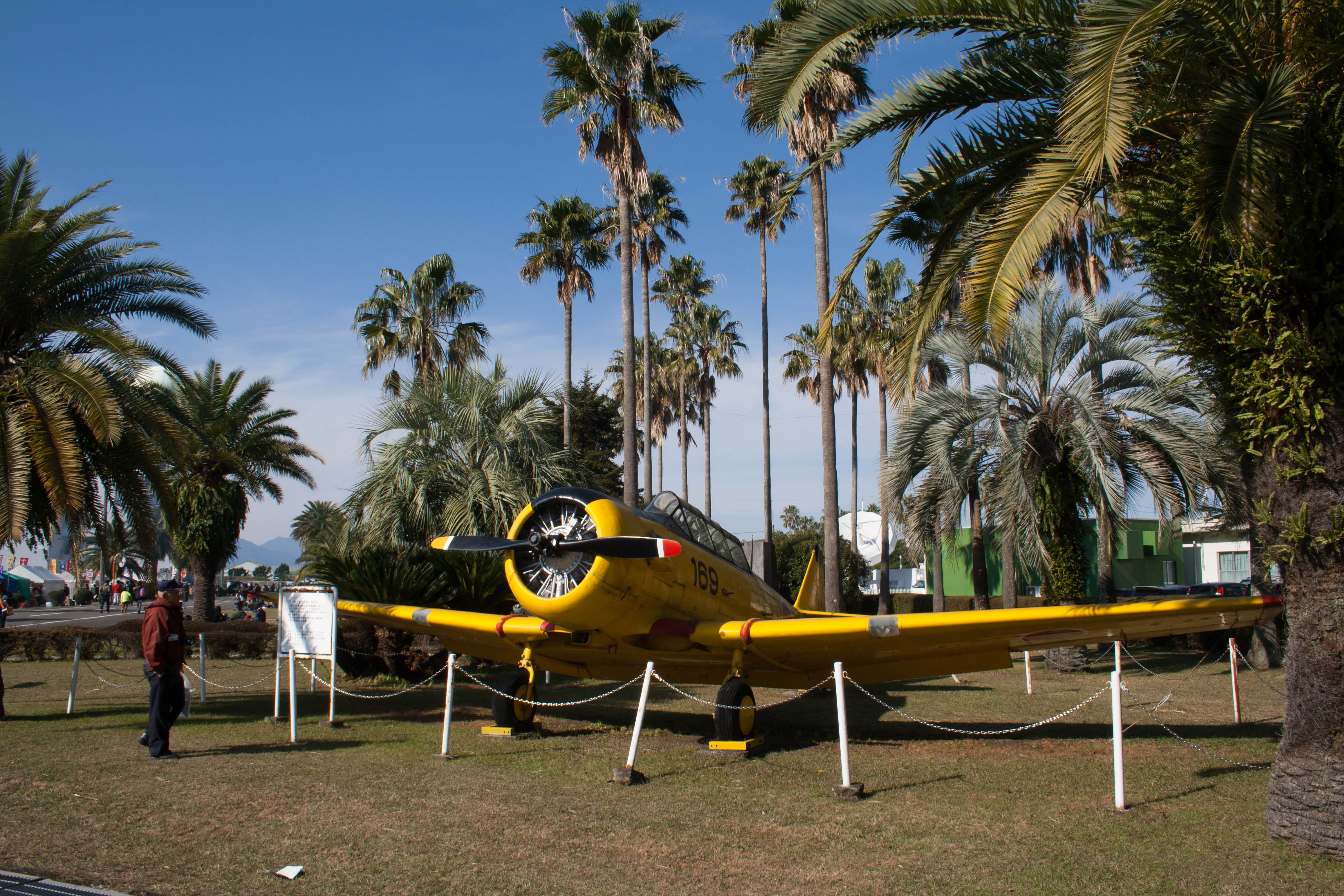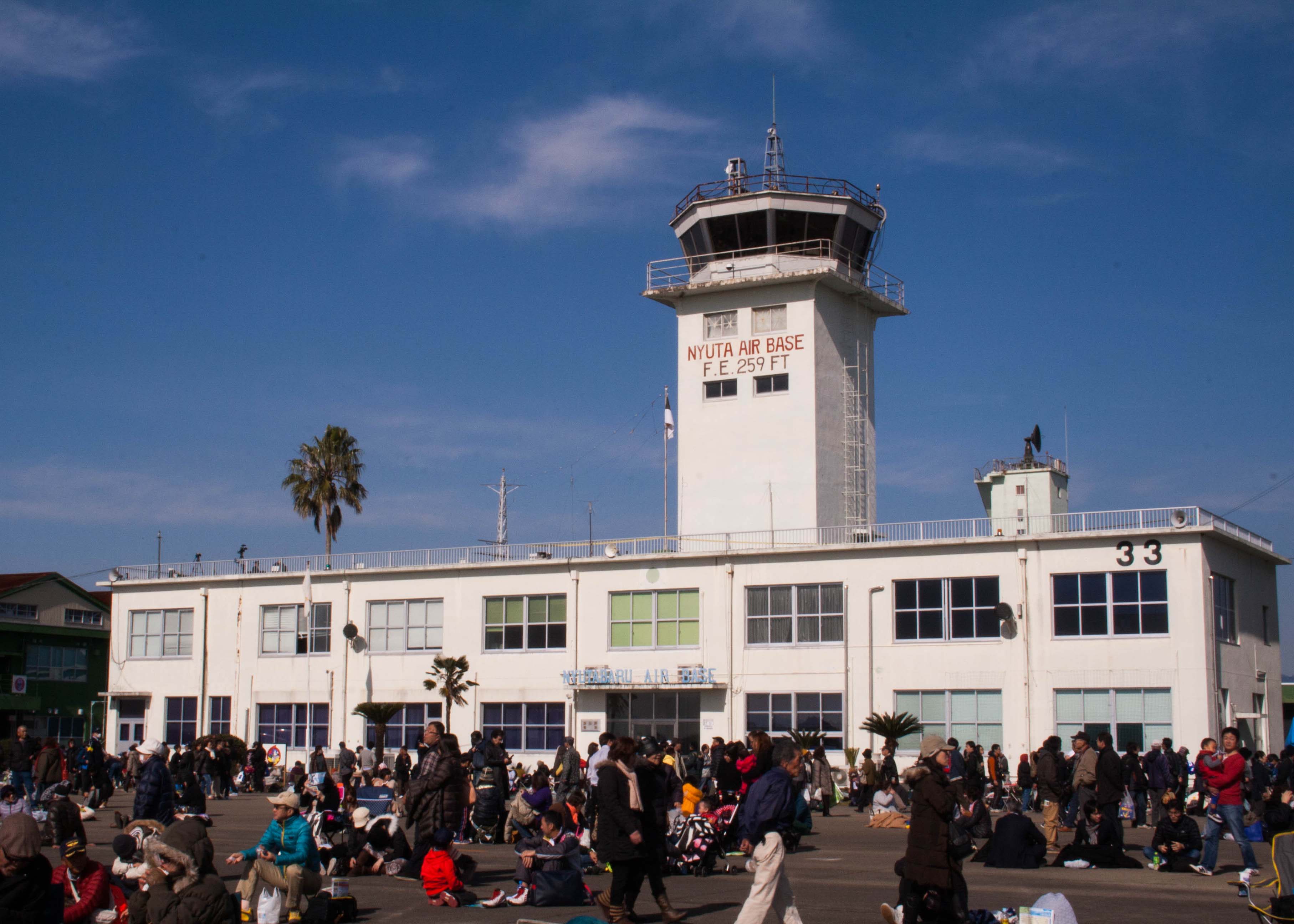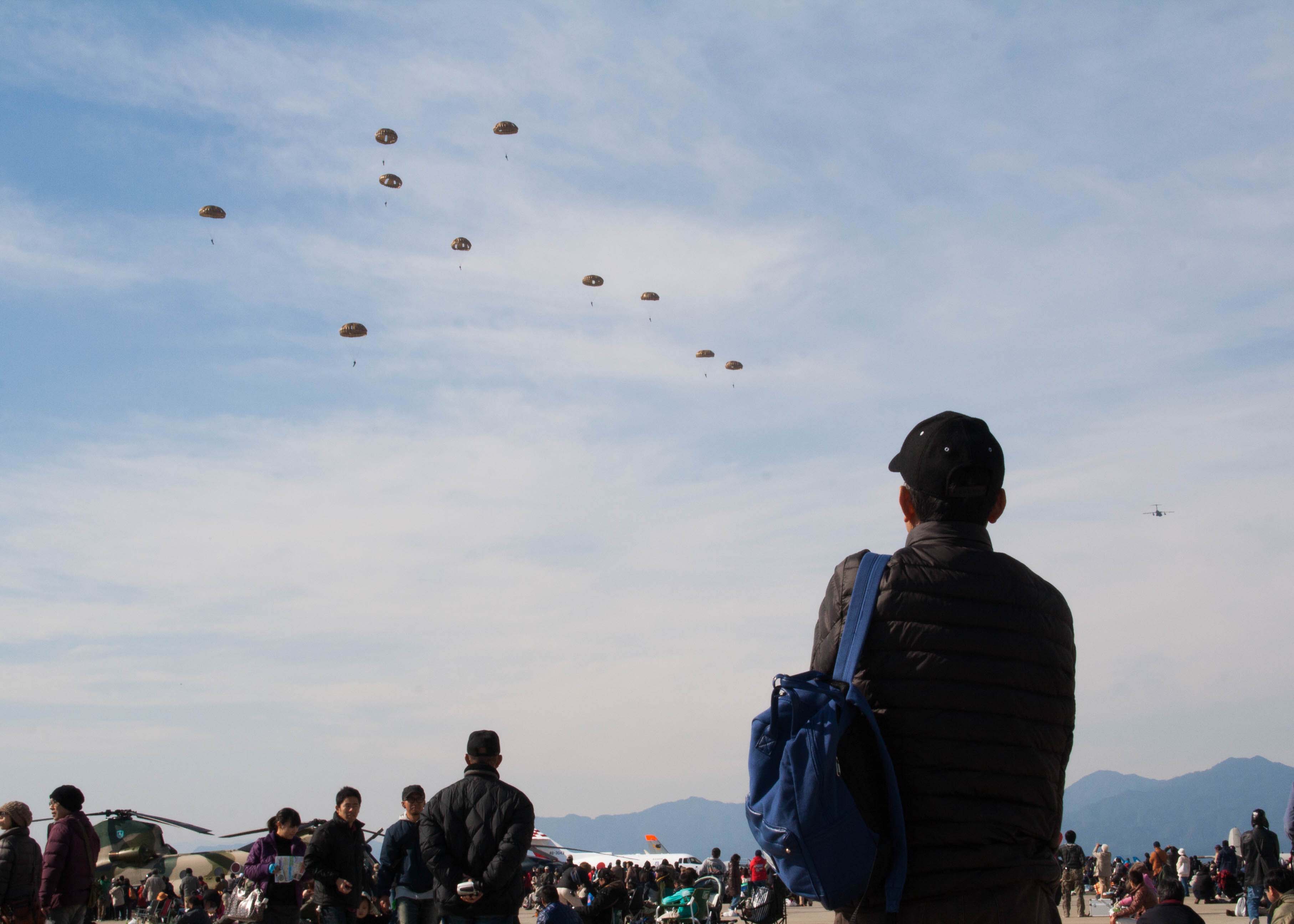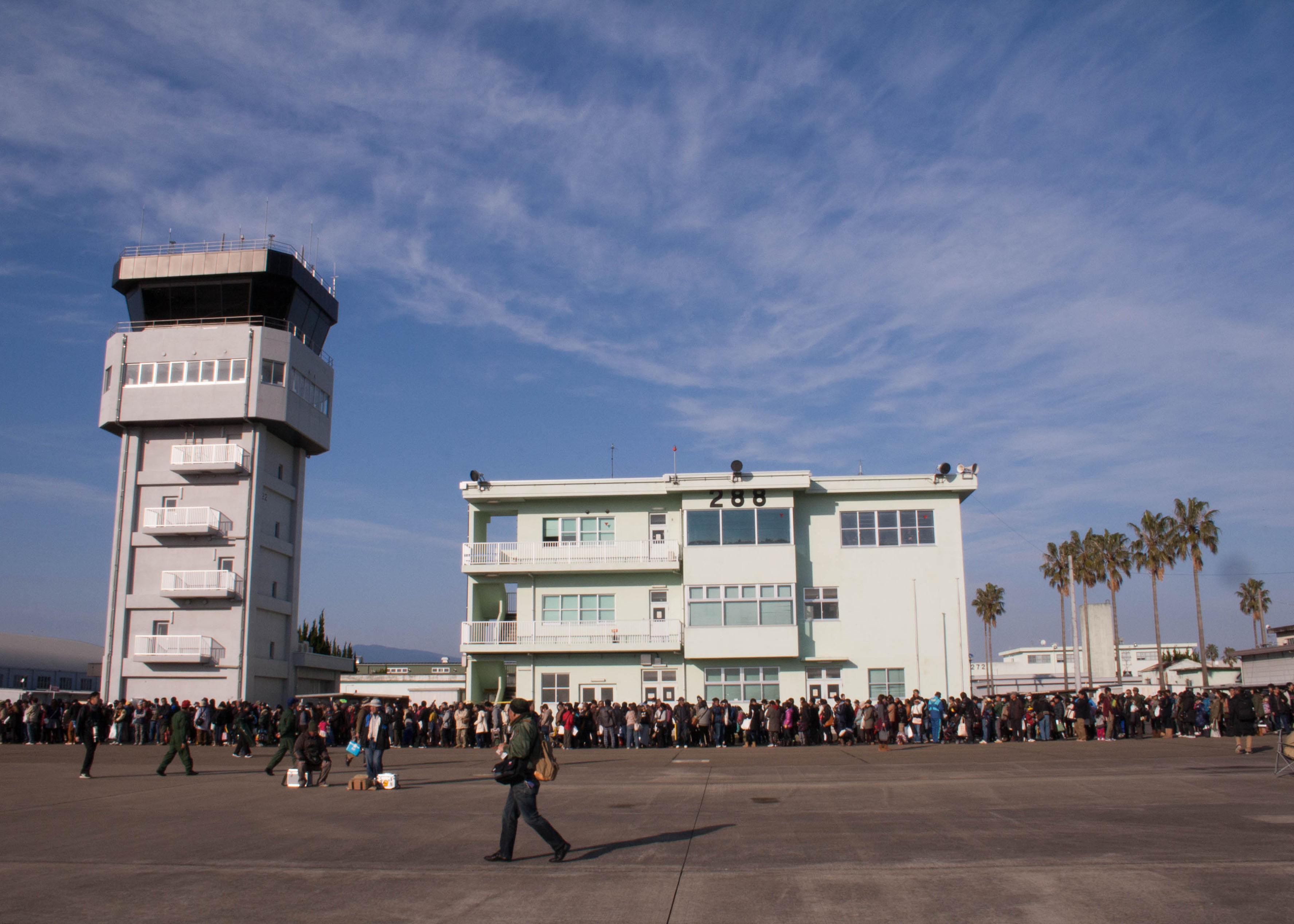 We walked around for a bit looking at the planes and self-defense force equipment. We even got to try on some gear. Those vests are really heavy! We also met some members of the American Air Force who had come up from "the most southern tip of Japan", as they put it, especially for the festival.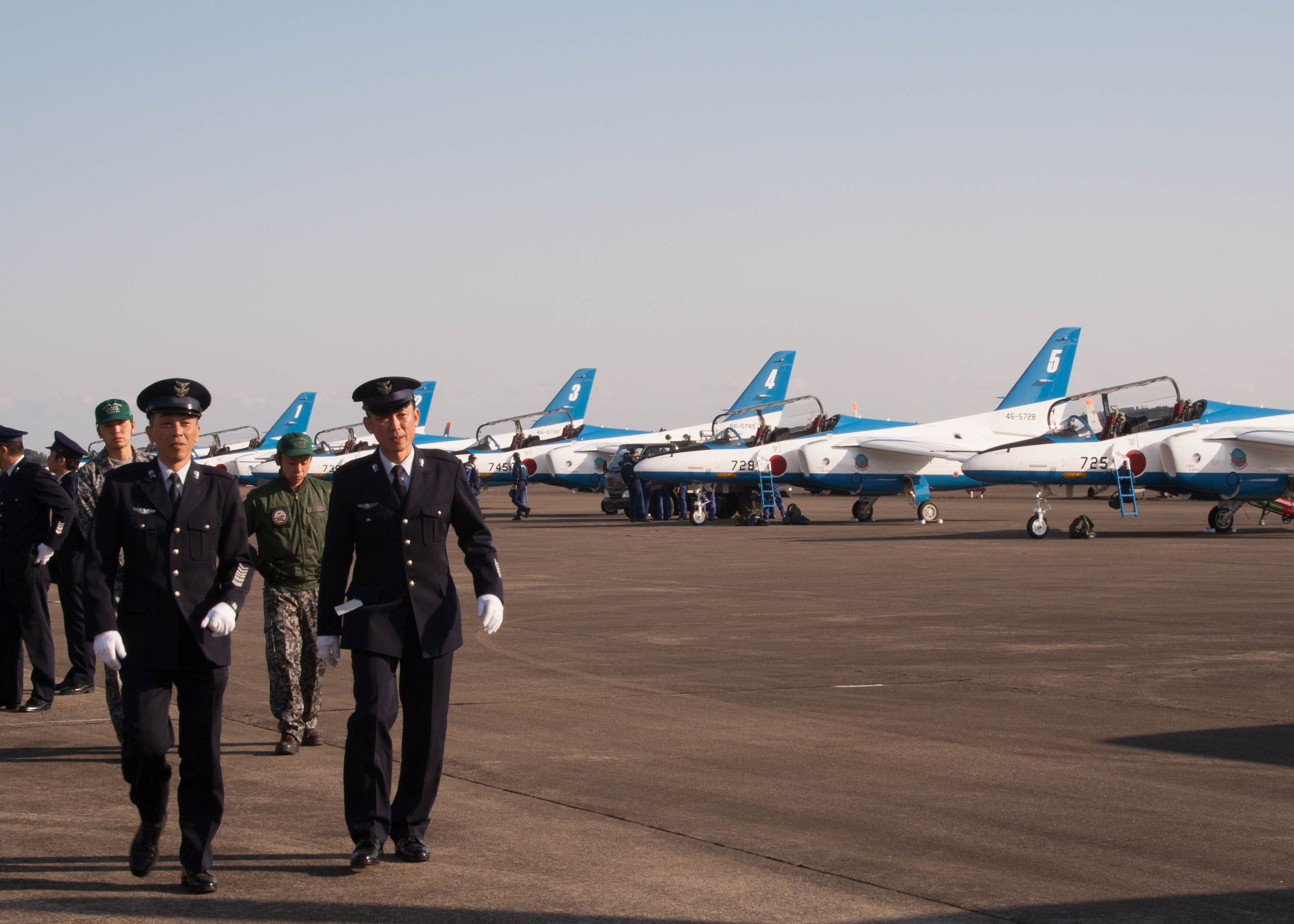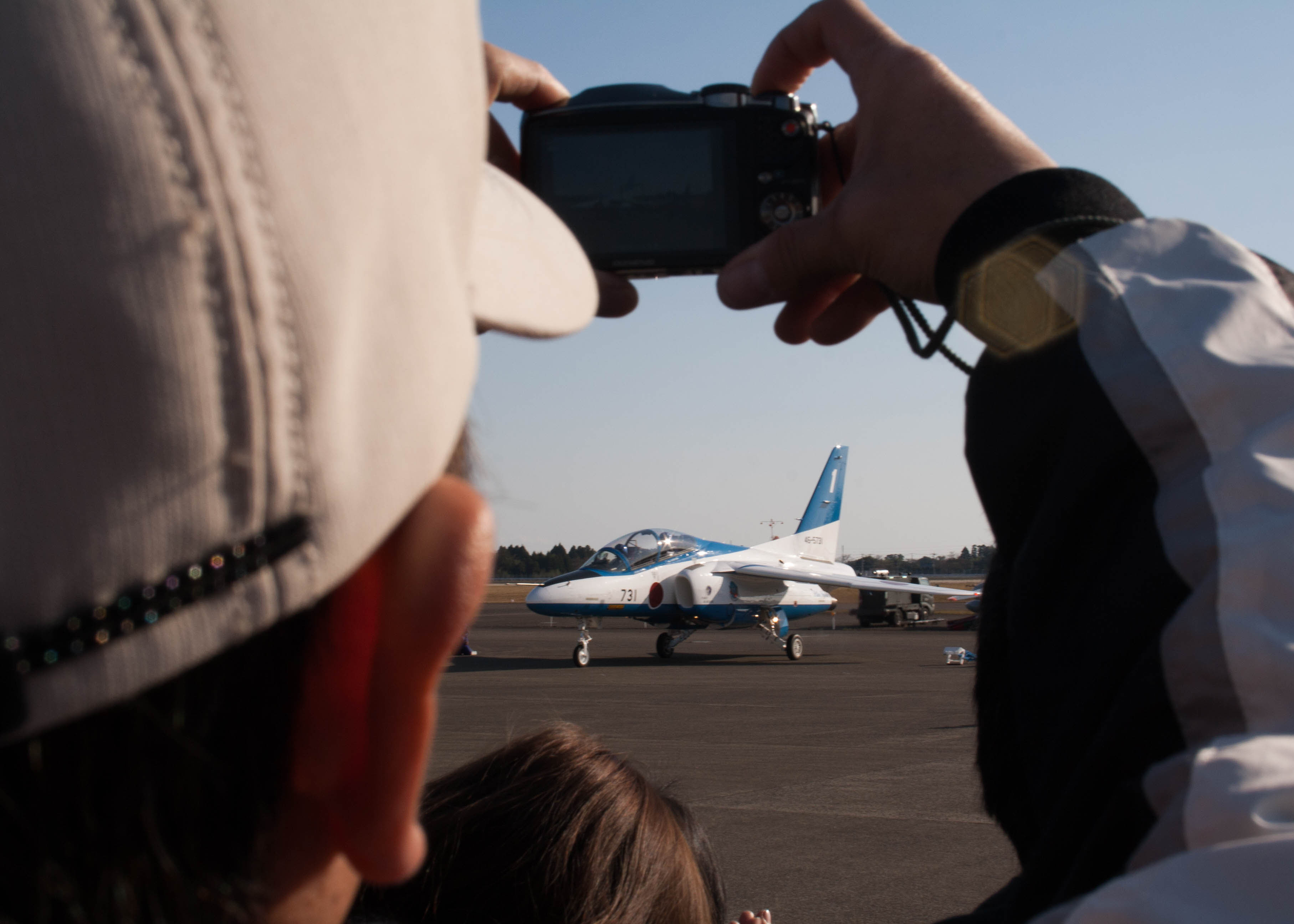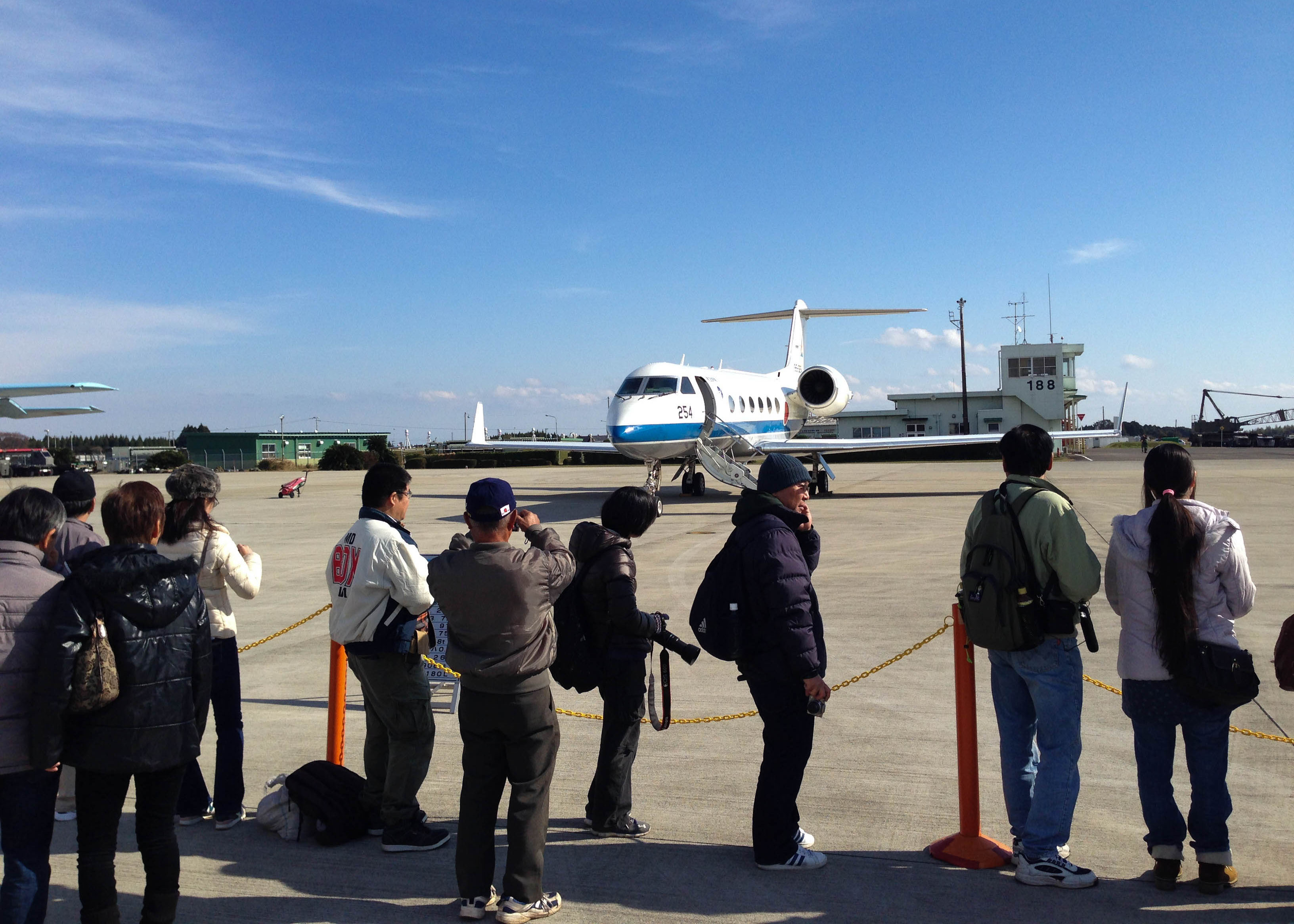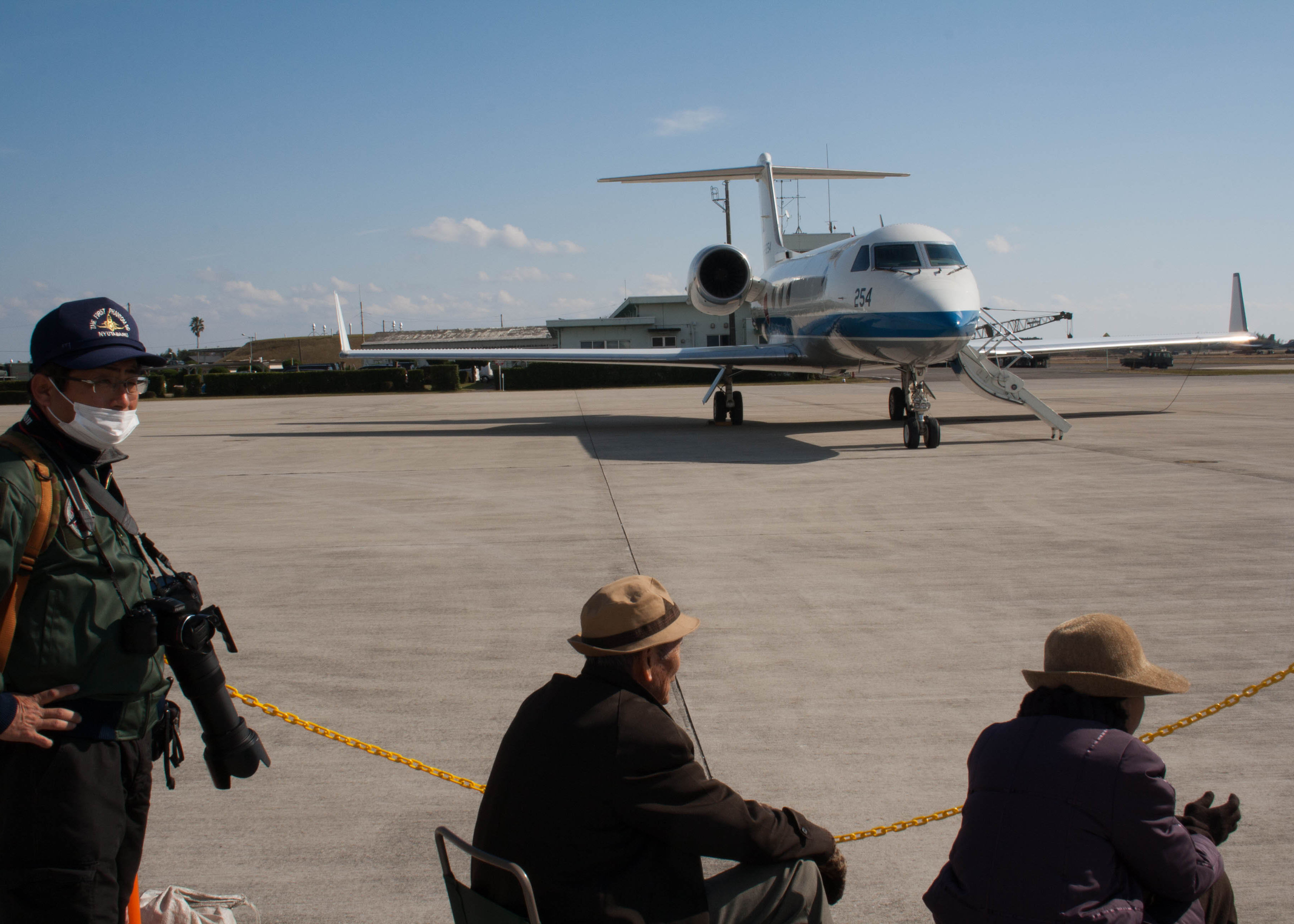 We lunched on takoyaki and karaage, and talked so much that we almost missed the best part. I remember when I was little going to an air show once somewhere near Johannesburg. I wasn't ever really into aviation, but I remember it being quite cool. But this was something else. The Japanese have a way of outdoing themselves, and everybody else. The pictures don't even do it justice, really, since I was shooting right into the sun, and my lens is nothing compared to the cannon you need for this kind of thing.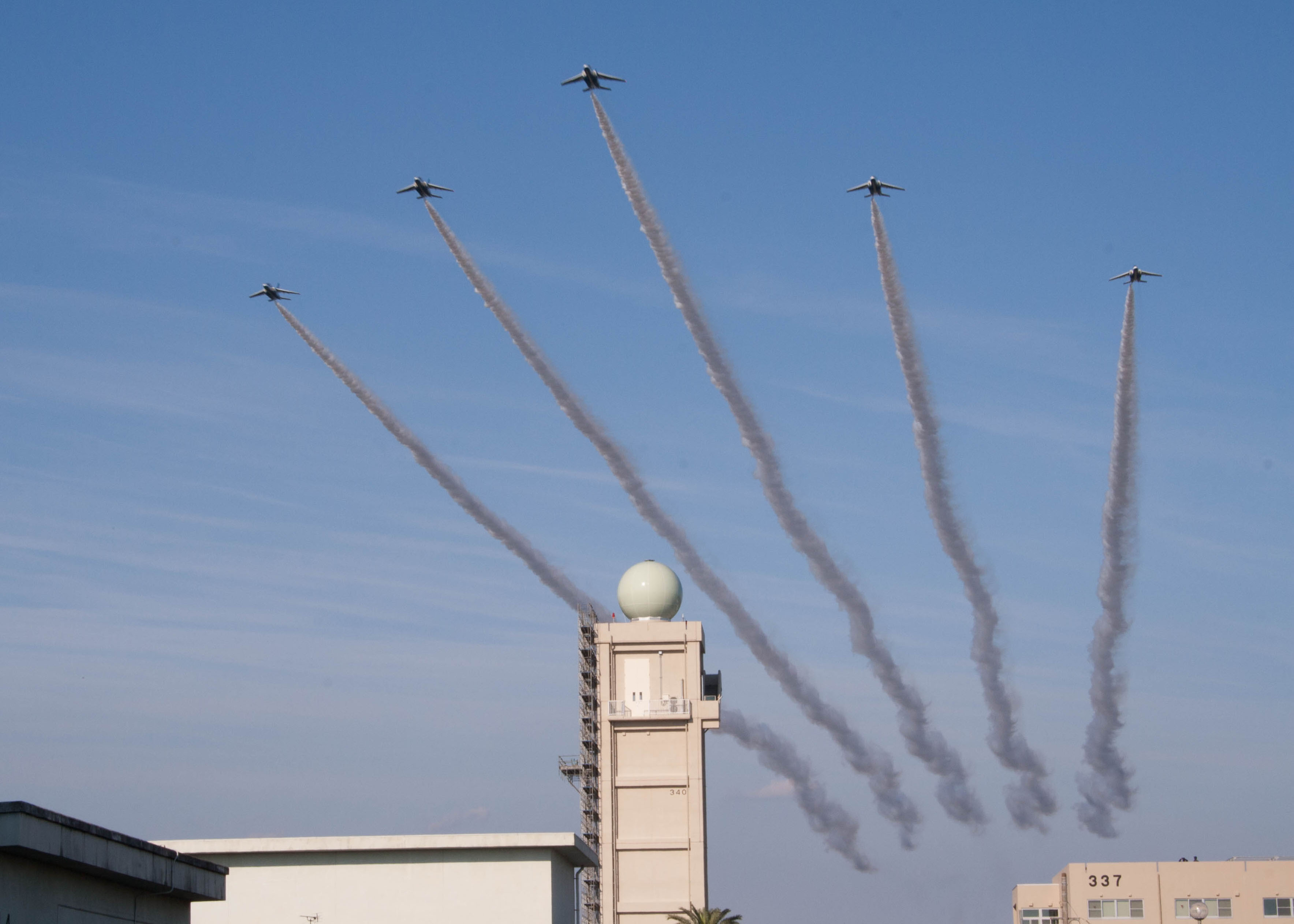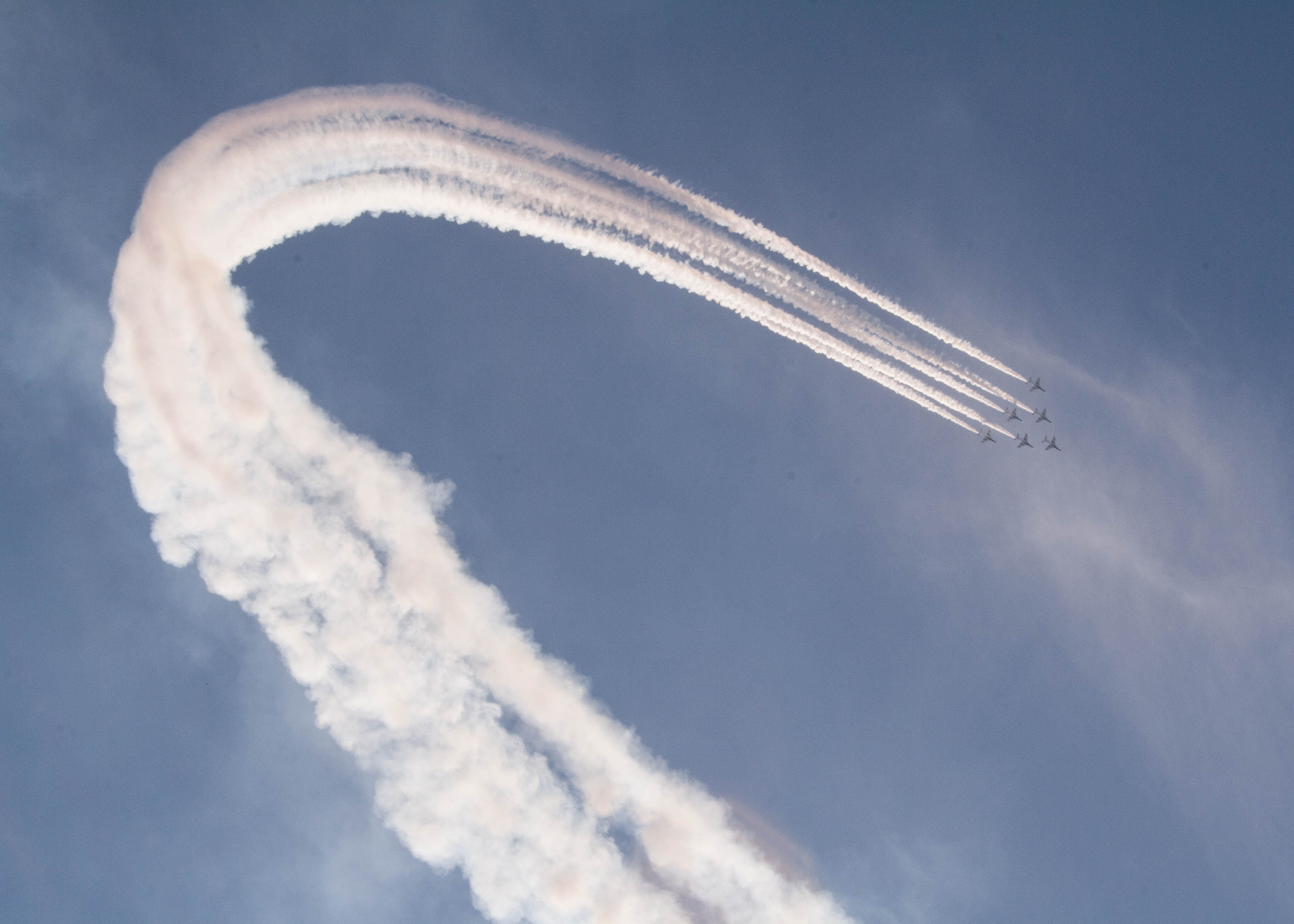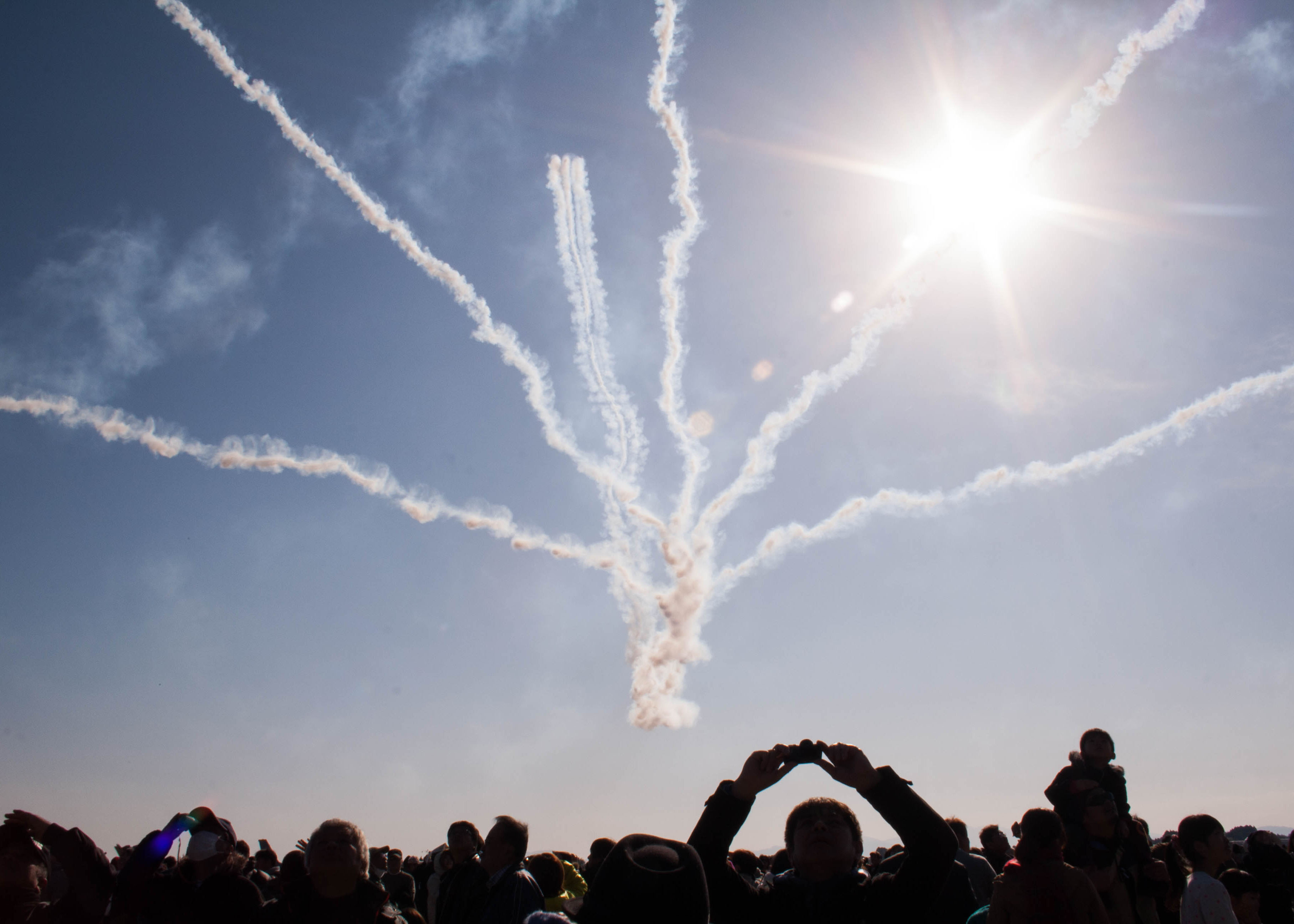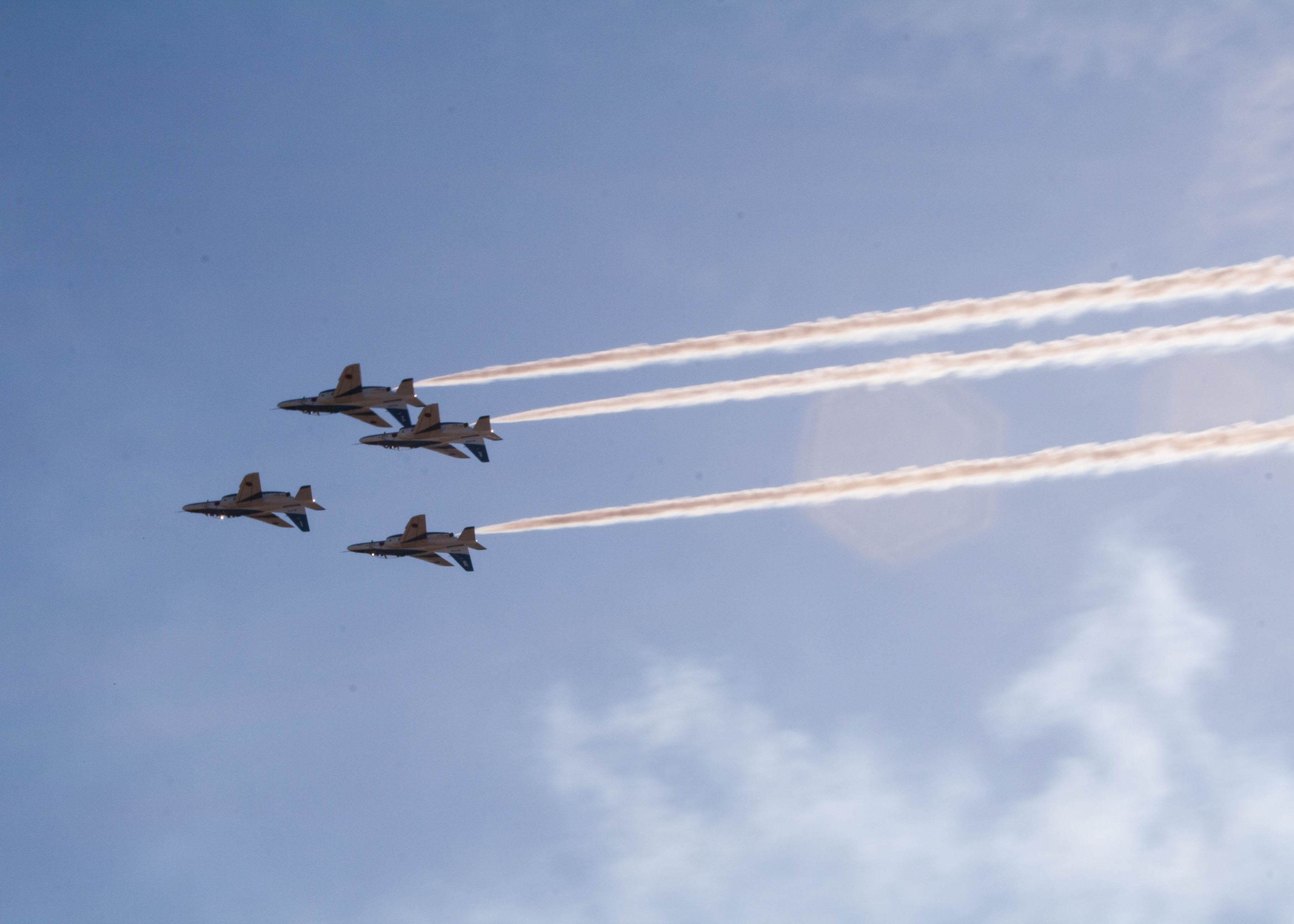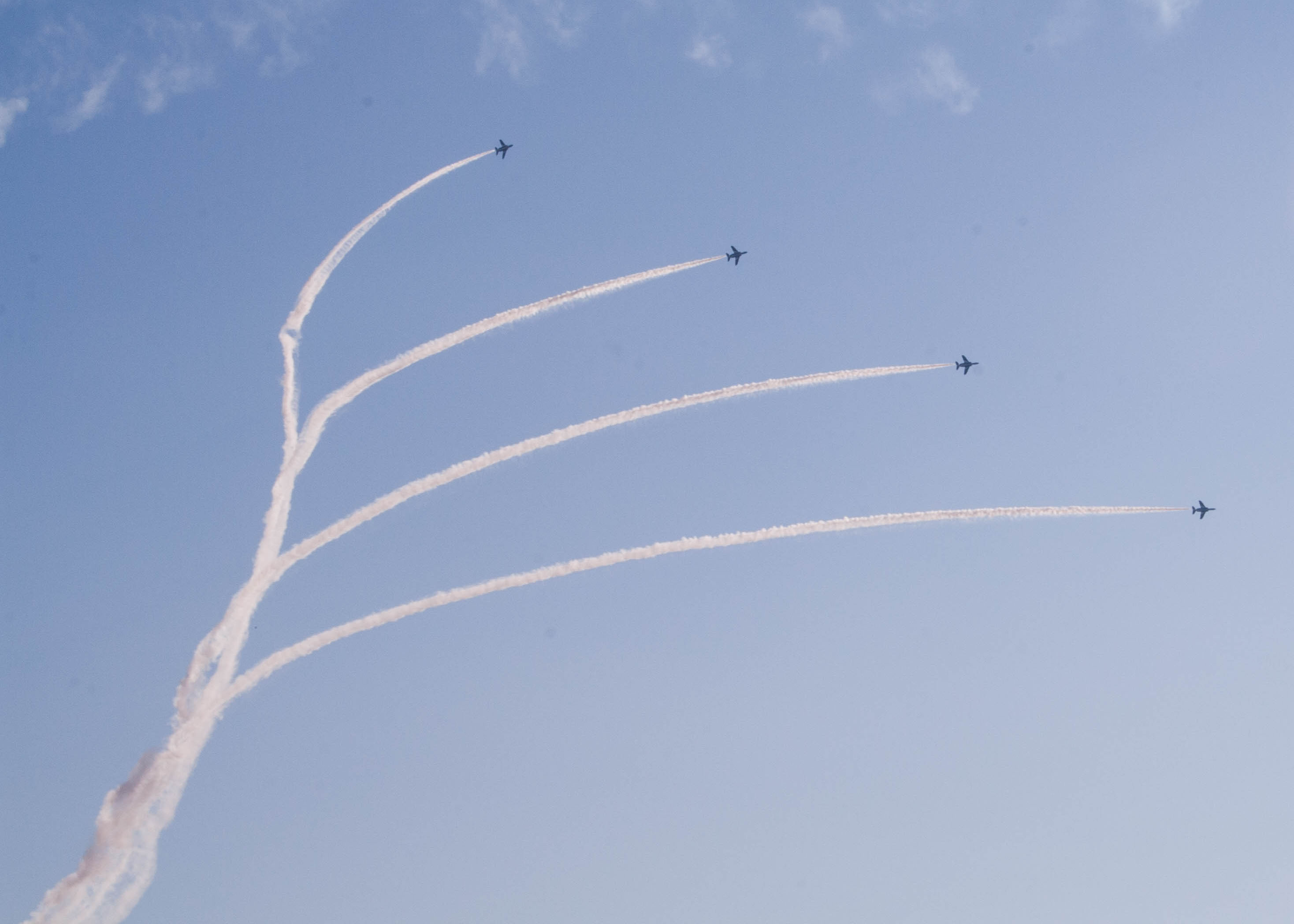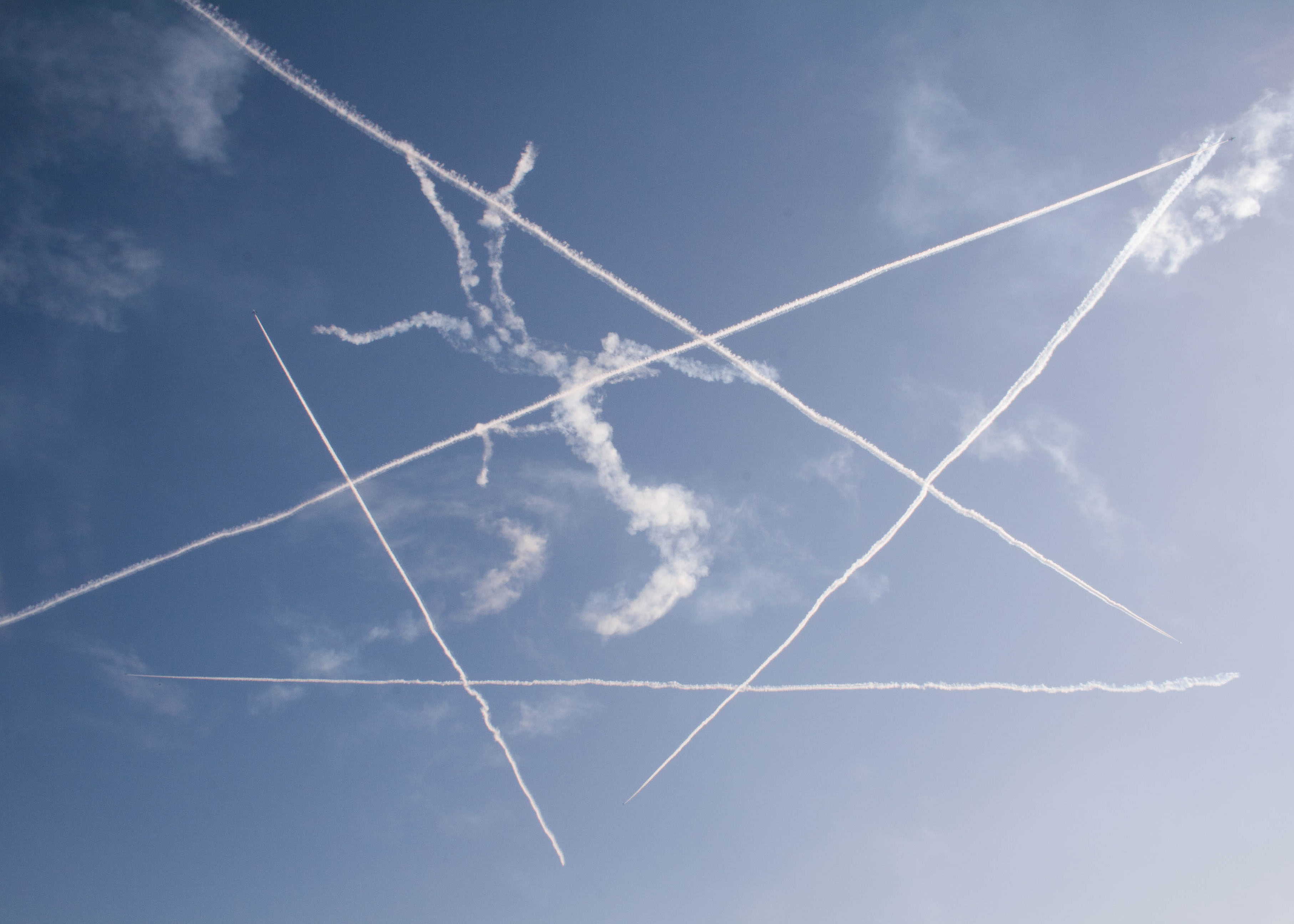 It was so spectacular, that I was seriously bummed when it was over. We tried to make it last by going to check out one of the aircraft hangers, but were shooed away from that too. It was home time, for everybody. At least we had another walk to look forward to.