Ookawara Gorge and the Firefly Festival
If ajisai is the quintessential flower of tsuyu season, the firefly must be it's insect. Called hotaru in Japanese, these lightning bugs swarm around streams and rivers in the countryside from late May to June and can be viewed in some places up until August. In Kobayashi, Idenoyama Park hosts a firefly festival every year, and after talking about going for almost a month, I finally got to it.
Just a 40-min drive north of where Mark and I had spent the morning in Miyakonojo, Idenoyama Park is situated on a spring-fed lake and overlooks Mount Kirishima. The fireflies are only visible after dark, of course, and since it was just past midday we figured we'd head in the opposite direction to Soo for the afternoon. The small city is only 20 minutes south of Miyakonojo but belongs to the neighbouring prefecture of Kagoshima.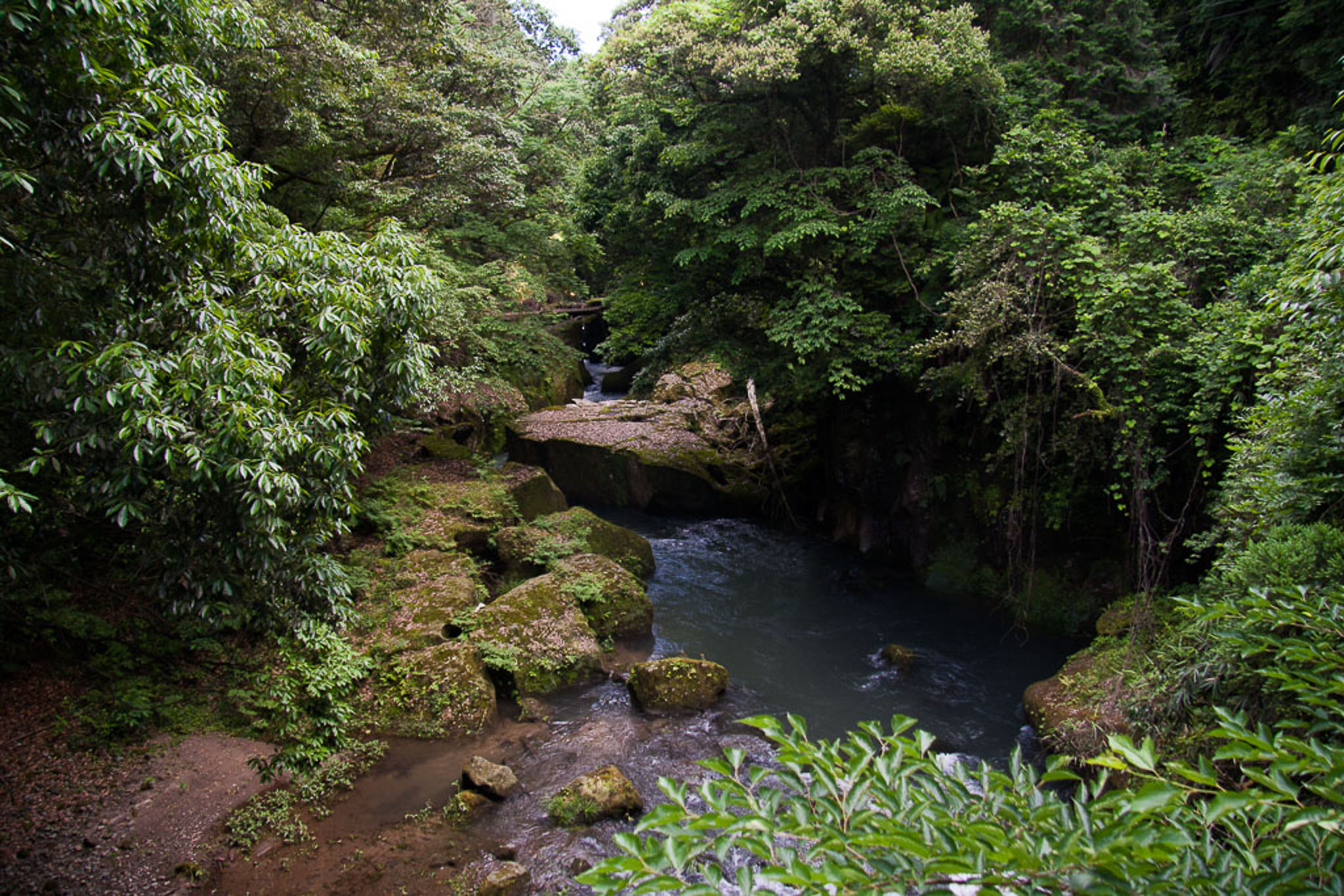 We stopped for lunch at Base Cafe, a quirky Western-style eatery just off Route 10. The coffee is good, the burgers are yum and the pasta got Mark's (the resident Italian) stamp of approval.
We went to check out Ookawara Gorge next, which is upstream of the Oketsugun potholes and feeds 3 of its own waterfalls. From a parking lot next to what looked like an old conference hall, we followed a path along the river that took us down to the gorge and across a bridge. There is a small shrine before the bridge, an eating area and a hut where you can buy fishing nets.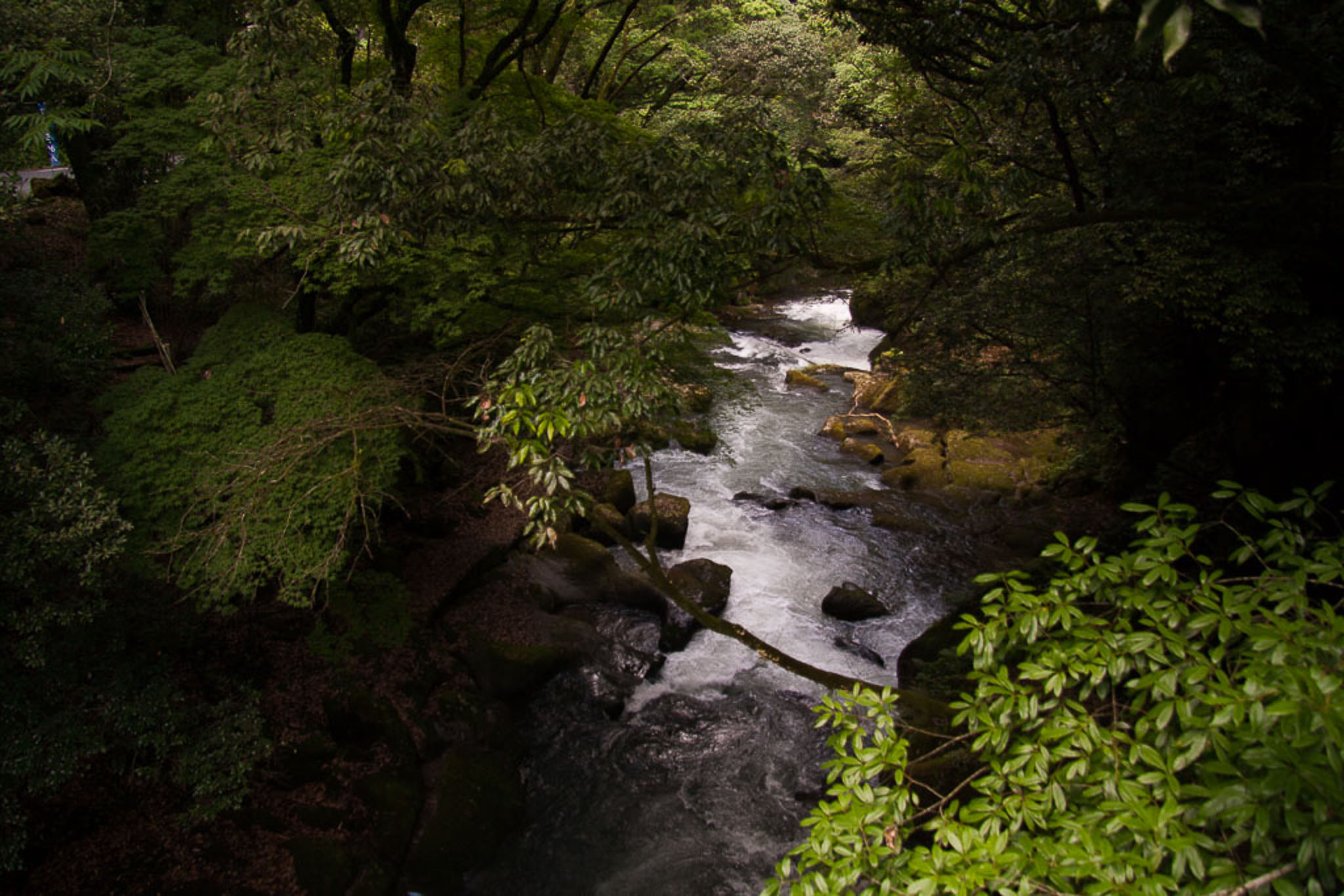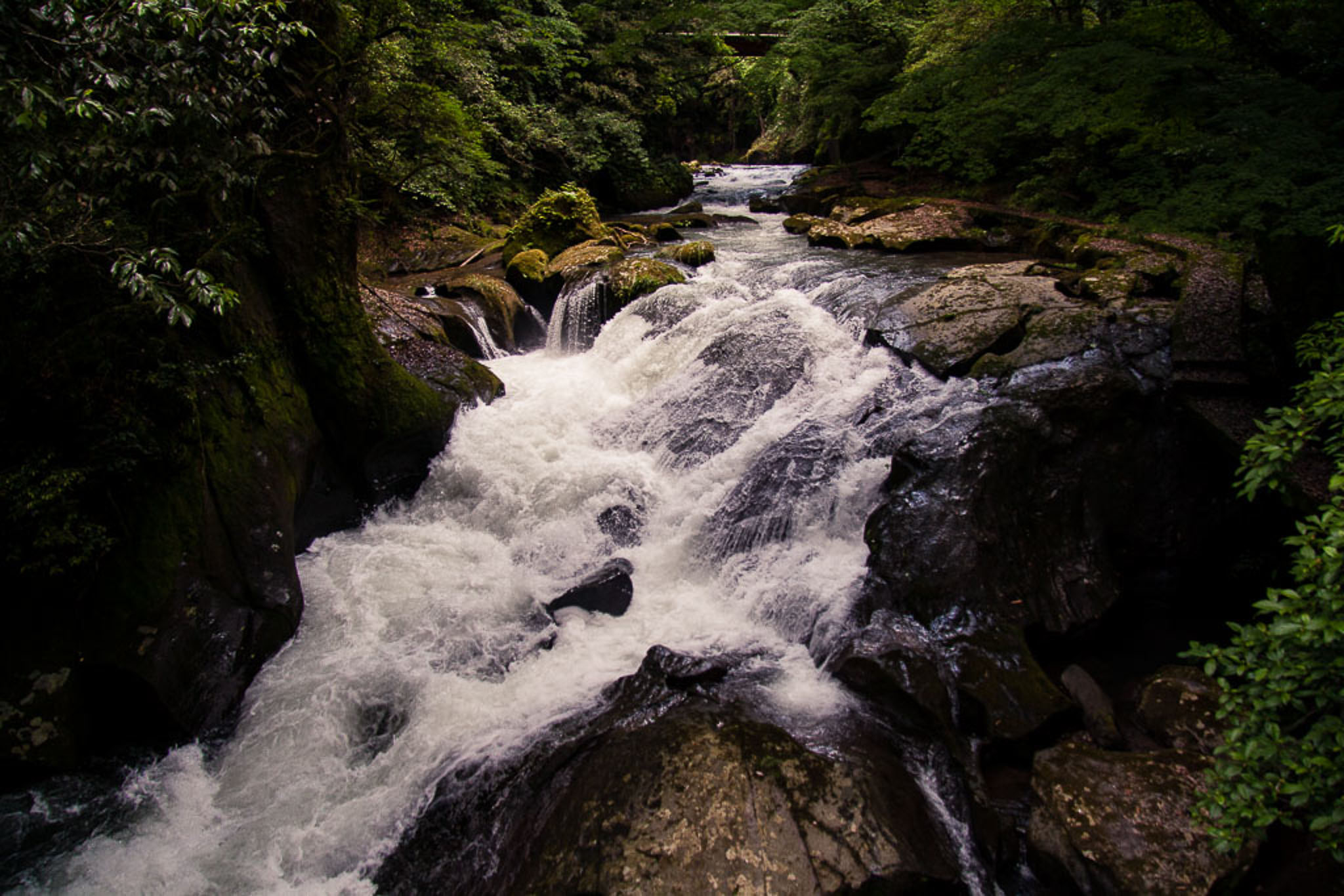 There is also a campsite further along the river where you can rent out cabins and several parking lots that lead to the different falls, although they are a bit tricky to find. Kirihara Falls are the easiest and you can get nice and close to the 15 m (49 ft) drop.
At only 60 m (196 ft) wide, they are by no means the biggest falls around, but they are beautifully isolated and serene. You can take a swim if you like and they are lit up at night too, apparently,  for visits after dark. We left before sunset, though, for the 1 hour drive back up north to Idenoyama.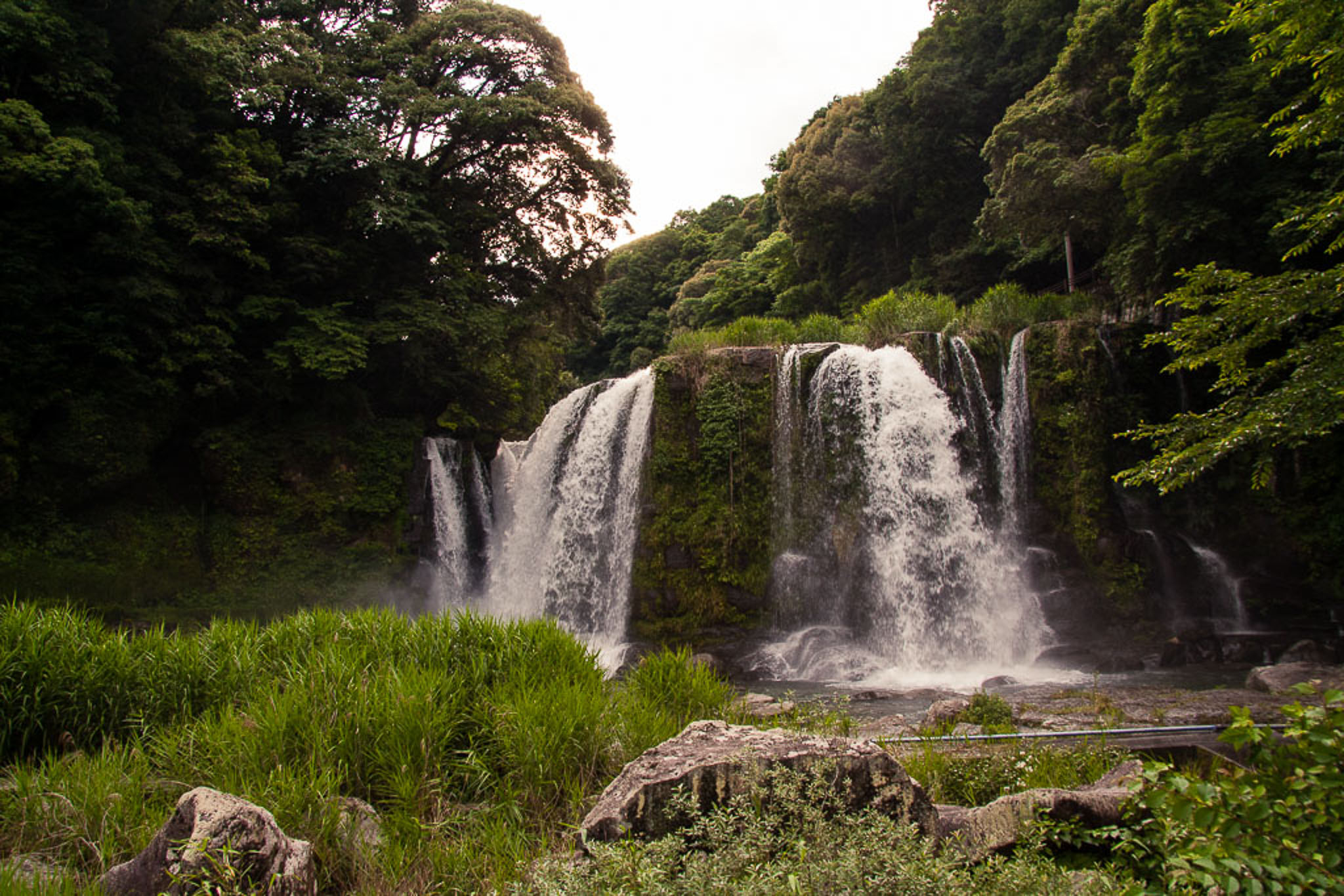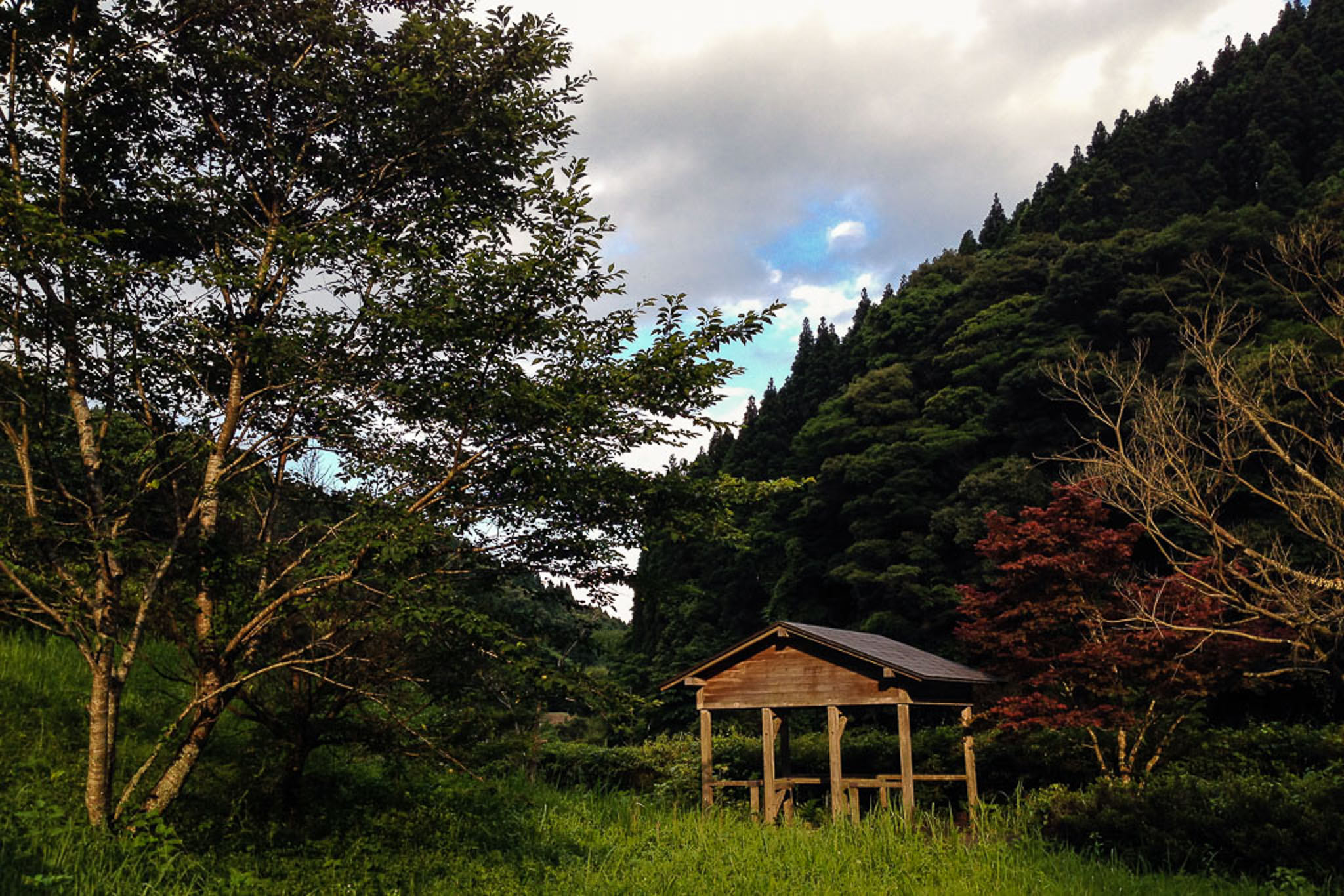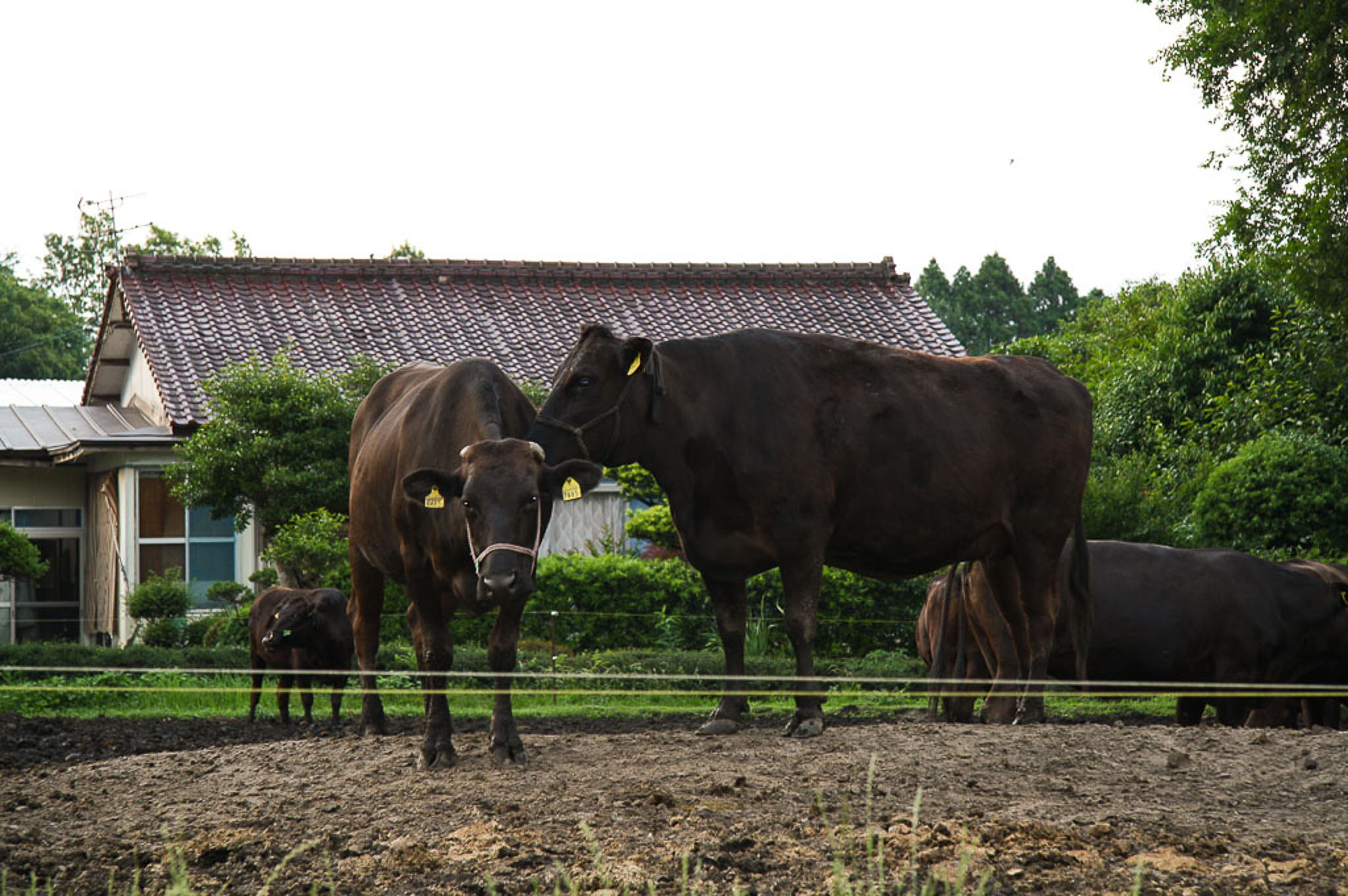 Fireflies have been a metaphor for love in Japanese art and poetry since the Man'yoshu was published in the 8th century. They are also thought to carry the souls of soldiers who have died in war, as illustrated in Isao Takahata's 1988 anime, Grave of the Fireflies. The turn out at the festival proved they are still admired today. When we arrived, it was still light out so we took a walk along the lake. It had been overcast most of the day but Mt Kirishima made an appearance through the cloud.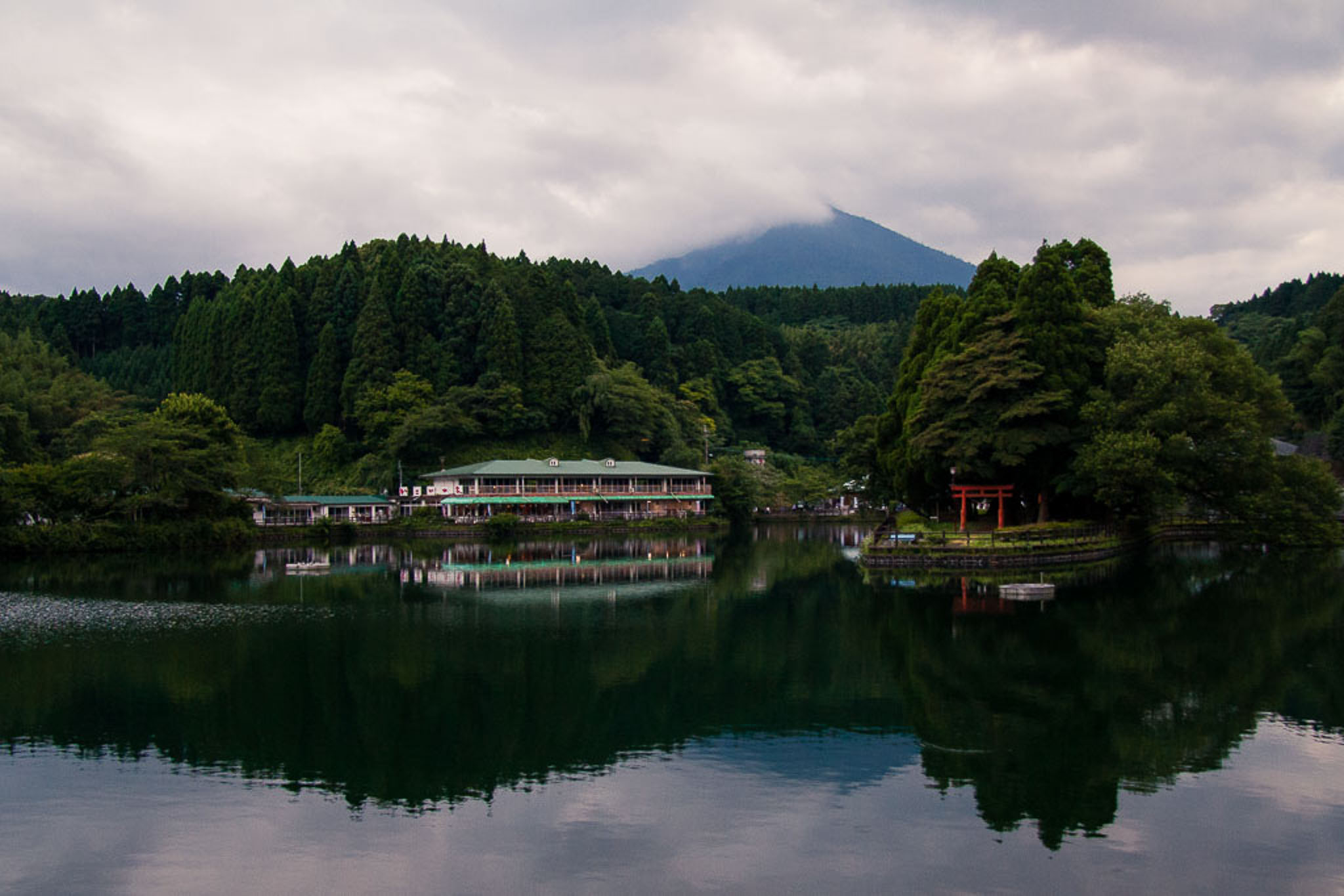 Next to the lake, black nets were hung to shield the stream where the fireflies congregate from the headlights of passing cars. We were also told to turn off torches and camera flashes as to not frighten them, but not everyone cooperated. In fact, shuffling in a line along the path next to the stream, listening to people chattering and kids yelling while festival officials waved LED batons to light the way made for a bizarre experience.
Eventually, I gave up on getting a good picture and just enjoyed marvelling at the lightning bugs weave in and out of the trees. We did the loop twice and then went to find a quieter part of the lake. There we got to enjoy them up close while they zoomed around above our heads. It was the first time I'd ever seen fireflies up close like that and it was really something; now I understand why people here make such a fuss about the little beetles.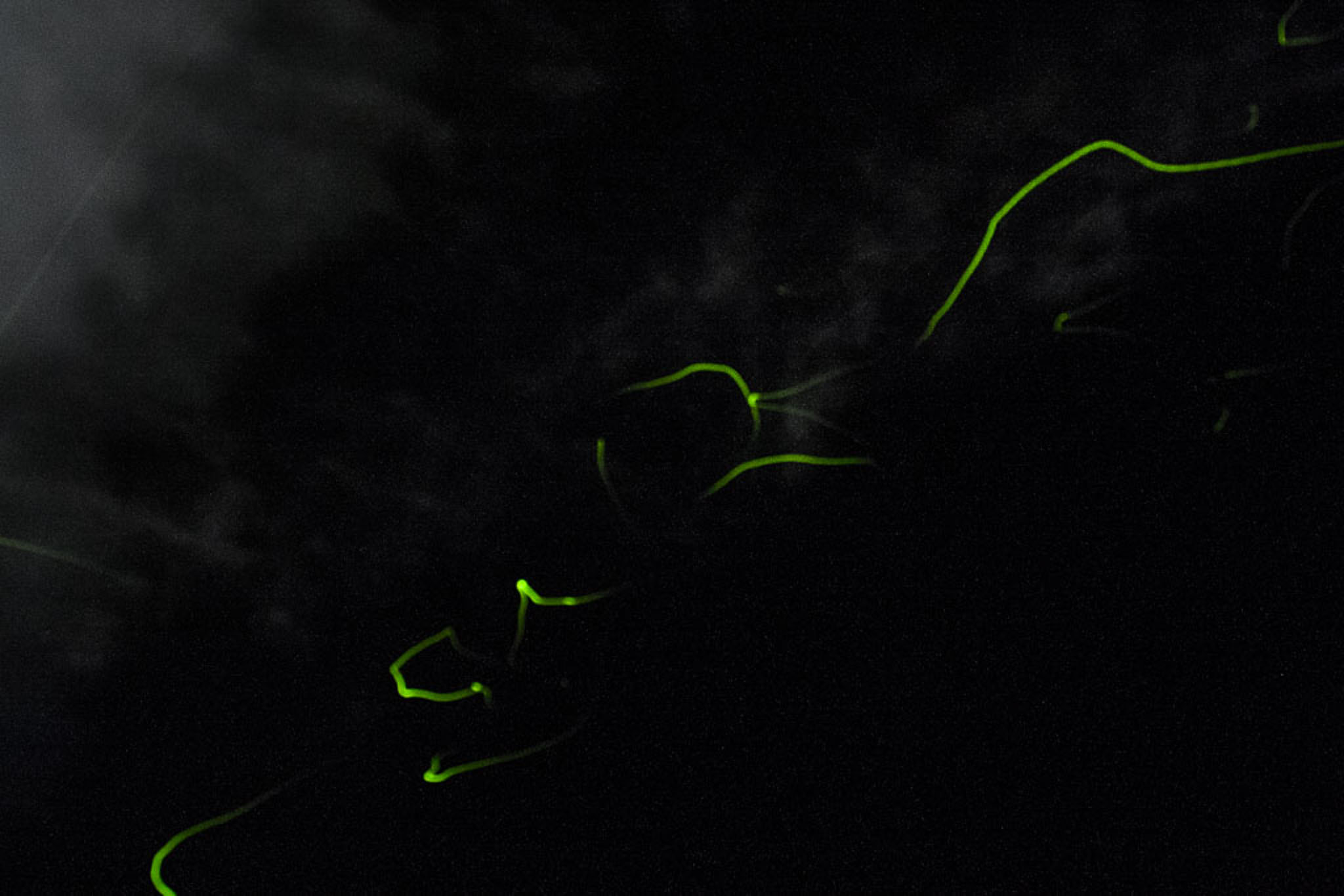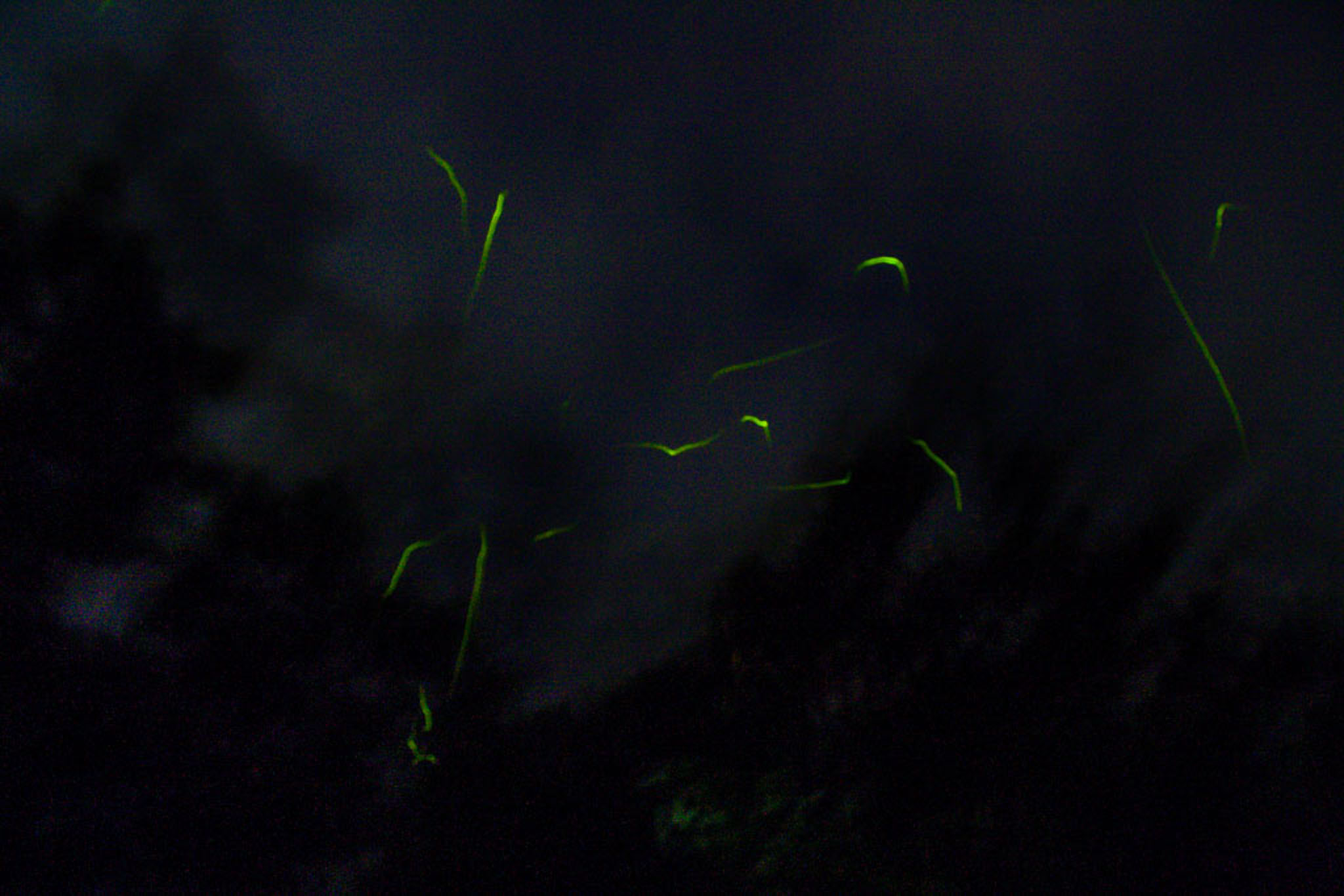 I was reading an interesting article the other day on why the Japanese revere their insects so. There is a saying mono no aware, which refers to the pathos of transience, or as Yoshida Kenko describes it: "If man were never to fade away like the dews of Adashino, never to vanish like the smoke over Toribeyama, how things would lose their power to move us! The most precious thing is life is its uncertainty."
As the piece points out, there are few things as transient as an insect; indeed, the average lifespan of an adult firefly is just 2 months. Magical, isn't it?, how life's fleeting moments are its most beautiful.