Road Trippin' Solo, Part 6: Beppu's Fiery Hells
Visiting Beppu during Golden Week was not one of my best ideas, especially after spending two peaceful days in the countryside. Traffic going into the seaside town was a mess, and came to a standstill outside it's most famous attraction, Beppu Jigoku, or the Hells of Beppu.
Featuring approximately 2,800 hot springs, Beppu is the world's second-largest source of thermal spring water after Yellowstone National Park in the US. The Hells are 8 geothermal hot spots, scattered around the Kannawa and Shibaseki districts, named for their high temperatures and famed for the bright colours that peak out from under their billowing clouds of steam.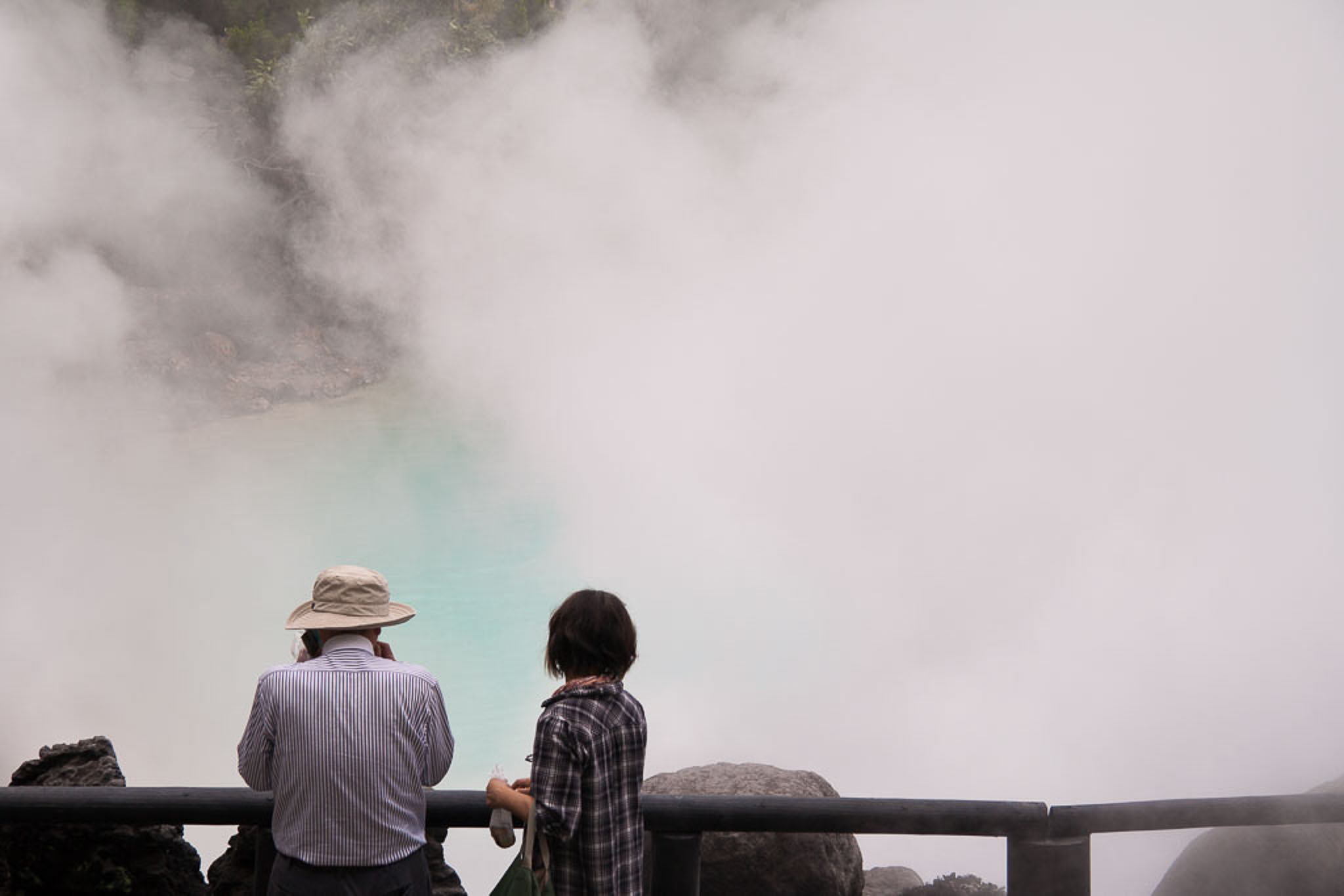 After a good half hour sitting in a line of cars, I just couldn't hold my pee in anymore. I pulled off the road into a random gravel parking lot and hurried to the first group of Hells, making a beeline for the toilet. But something was nagging me about my car, and after my bladder had calmed down, I realised that I had just left it in someone's backyard.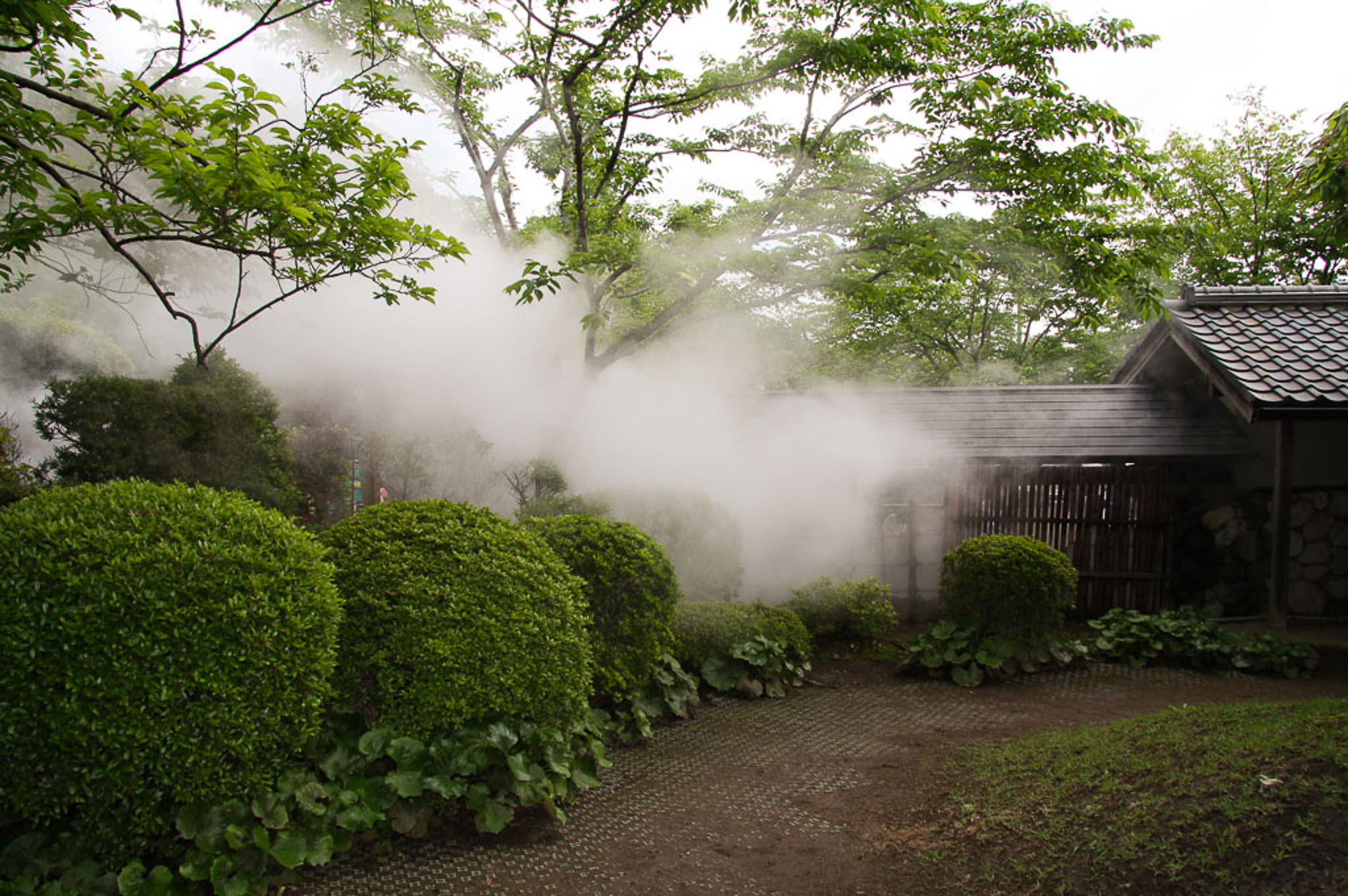 Fuck. I'd have to go back and move it. On the way, I noticed a shrine adjacent to the Hells with an empty parking lot. None of the cars stuck in traffic were using it though, because Japan. But there are times when being polite gets you nowhere (in this case, literally). I pulled in, parked, slipped past the security rope and hopped across the road, back to the Hells.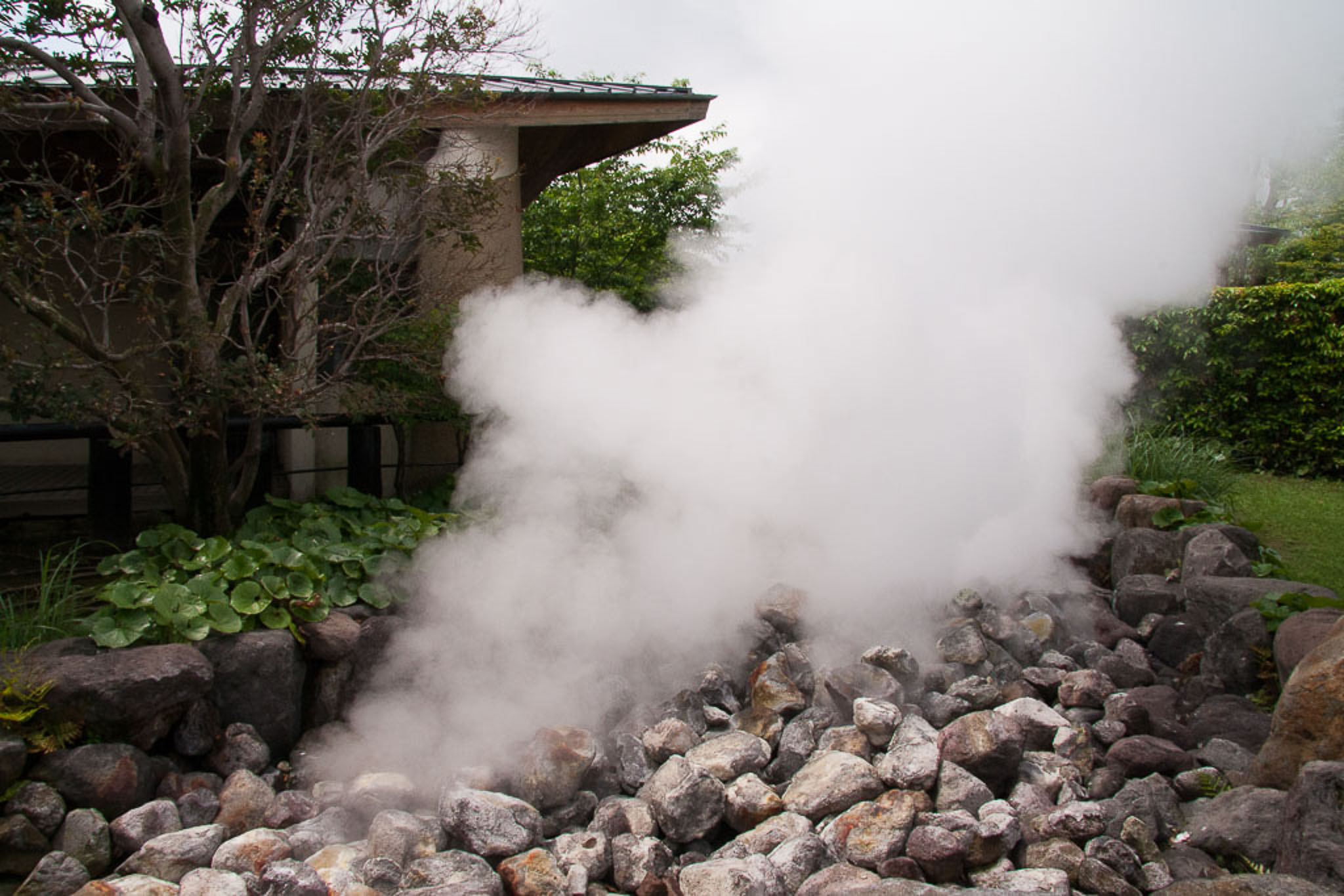 For 2,000 円, you can purchase a combination ticket that grants you access to all 8 hells, but you can also pick and choose which ones to visit, paying a 400 円 admission fee at each instead. I went for the latter option; after  reading about animals being kept in disturbing conditions at Yama-Jigoku (Mountain Hell) and Oniyama-Jigoku (Demon Mountain Hell) I decided I wouldn't be going to either of those. I gave Shiraike-Jigoku (White Pond Hell) a miss too.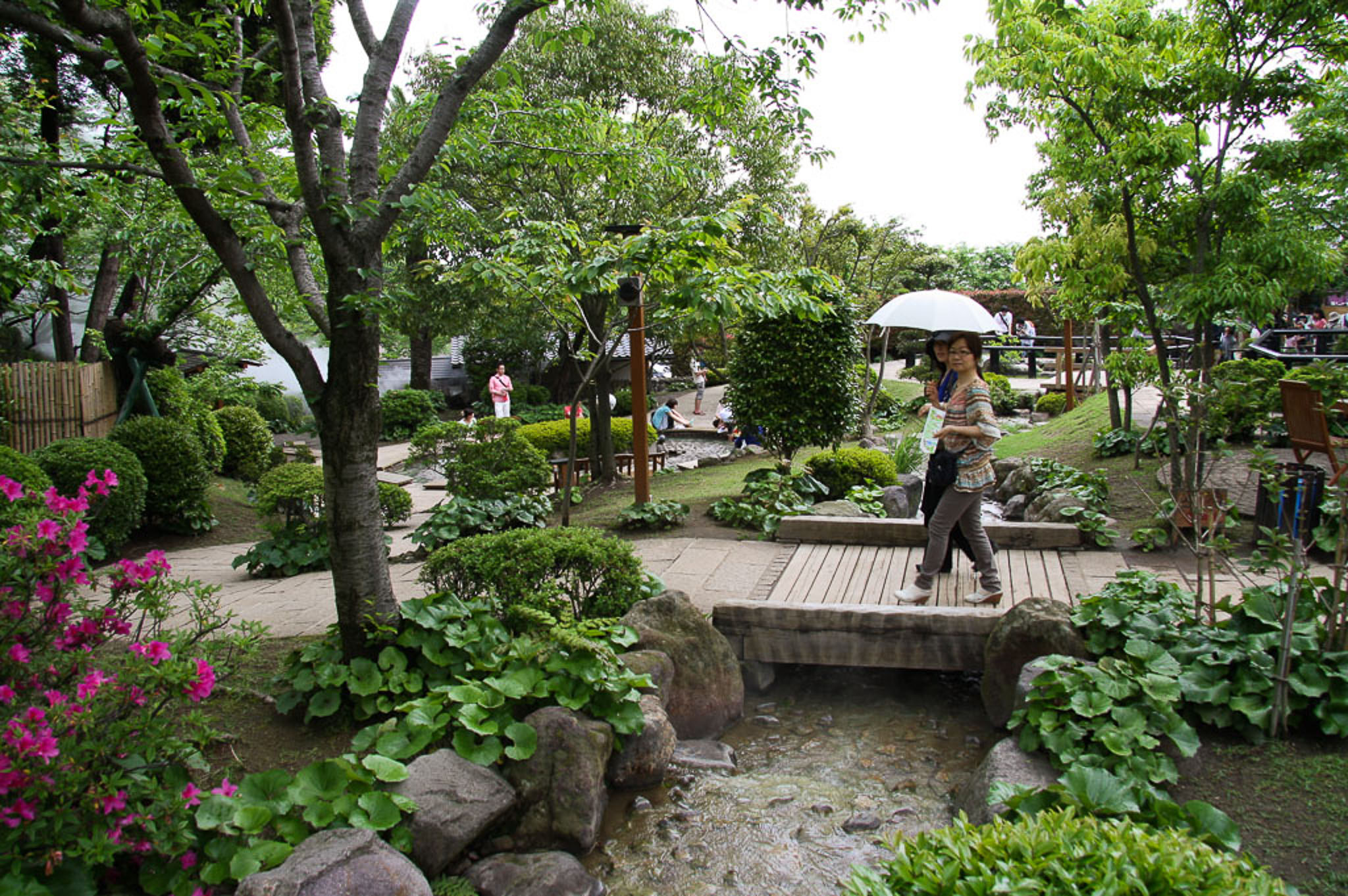 My first stop on my little own, tailor-made tour was Oniishibozu-Jigoku (Shaven Monk's Head Hell). The Hell has several different pools of bubbling mud, reaching temperatures as high as 99°C (210°F). The bubbles that rise to the surface are said to resemble the heads of shaven monks.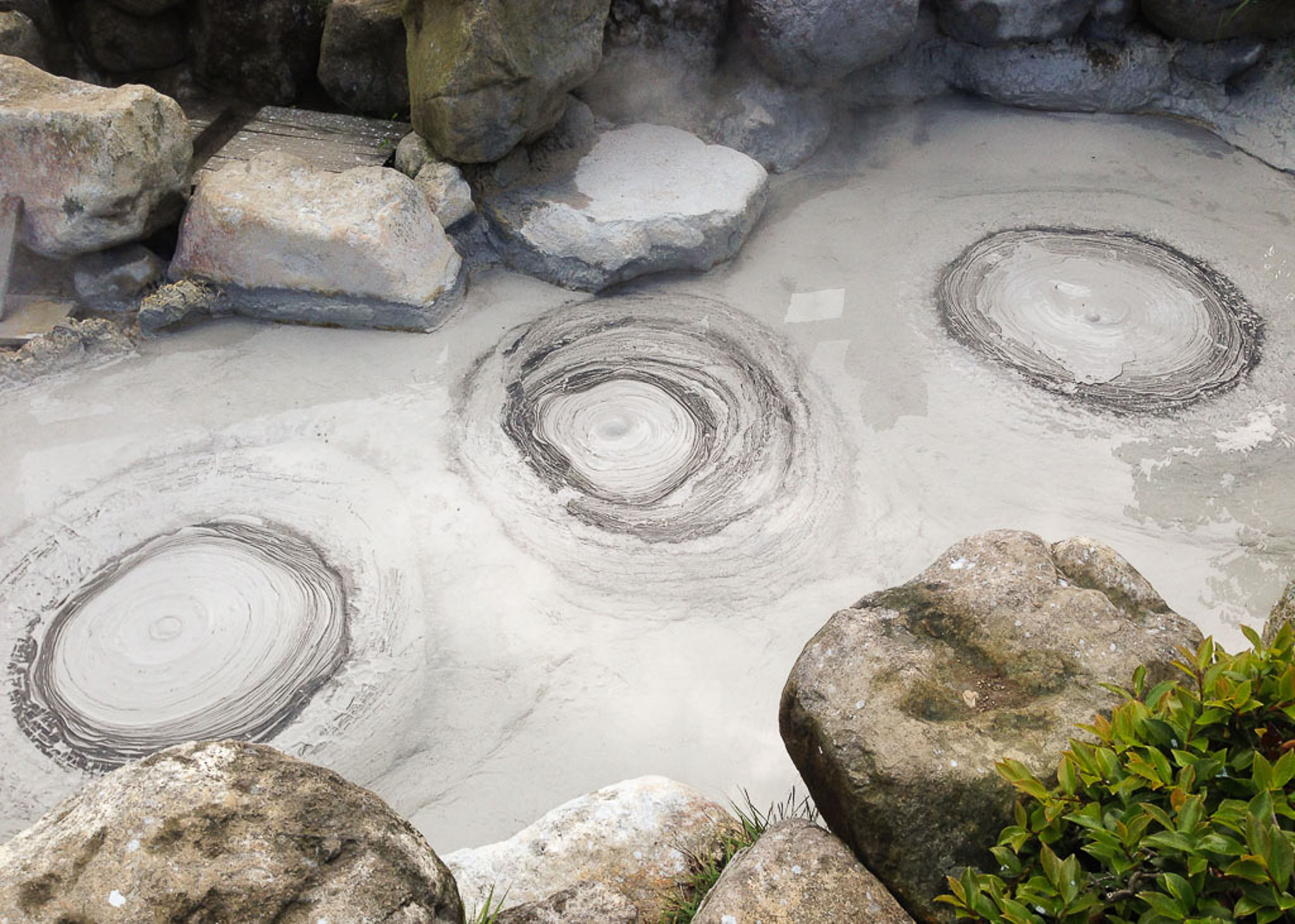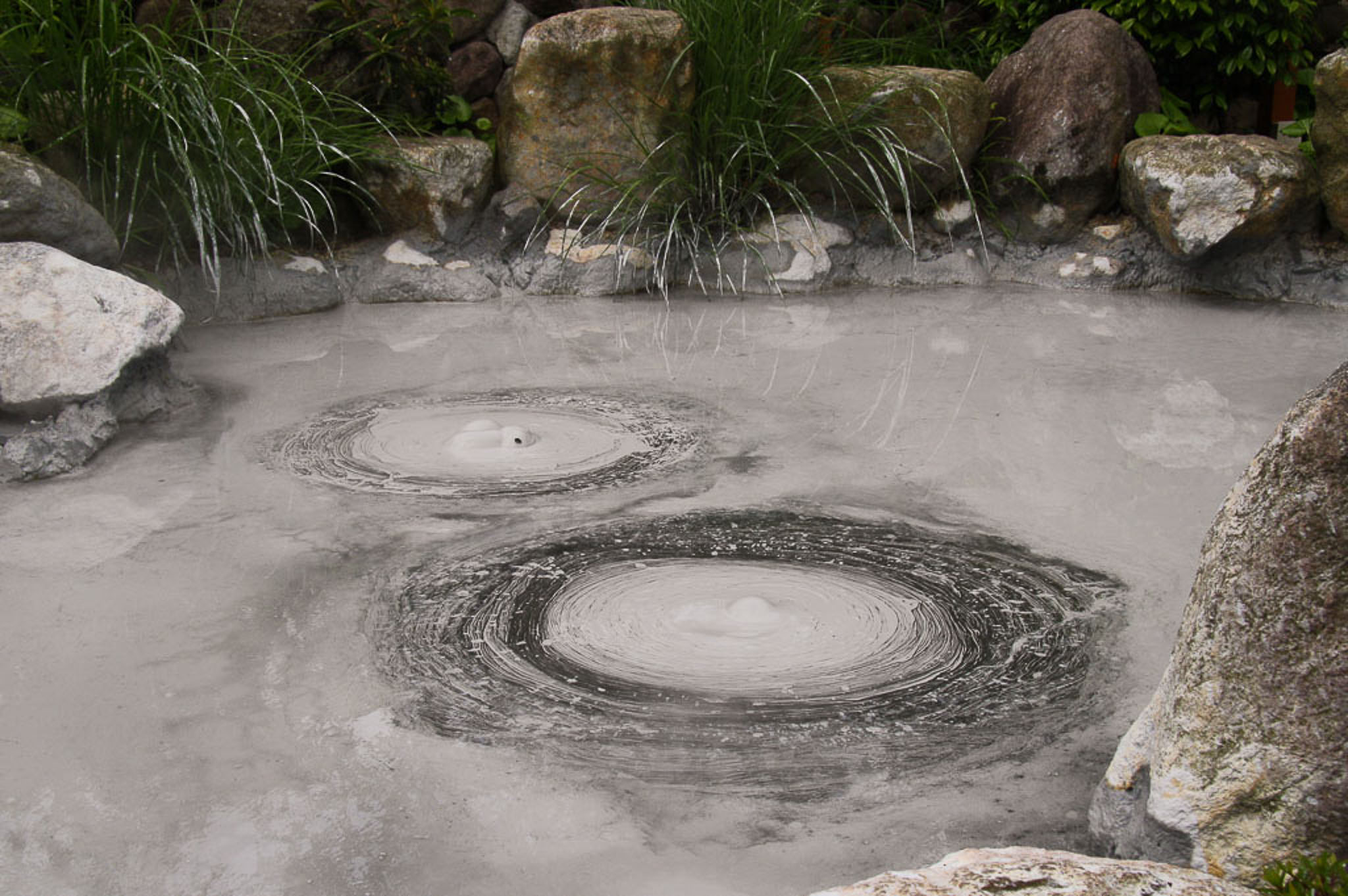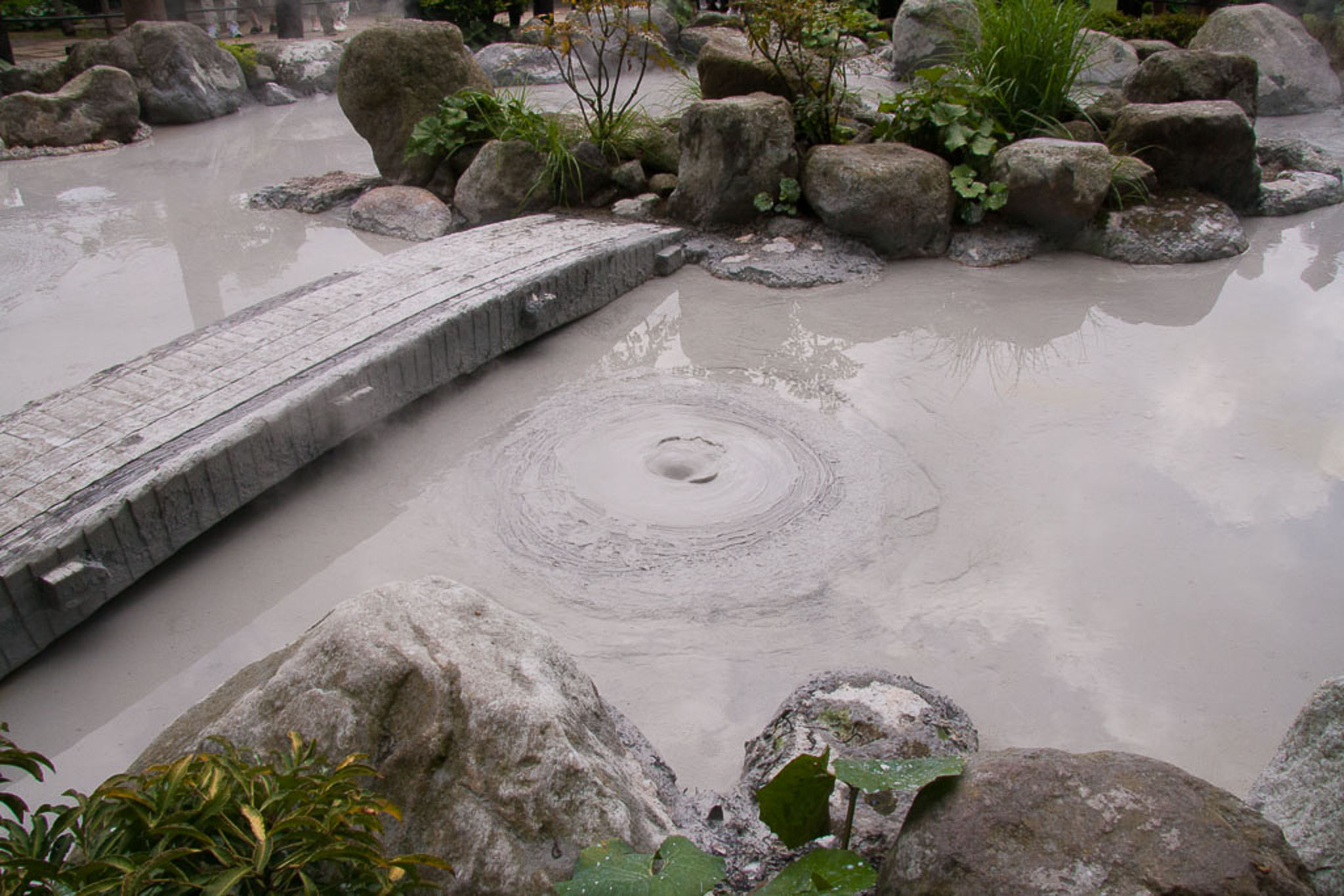 Next was Umi-Jigoku (Sea Hell). Named for it's cobalt blue color, the 200 m-deep, 98°C (208°F) pool was formed 1, 200 years ago after a volcanic eruption.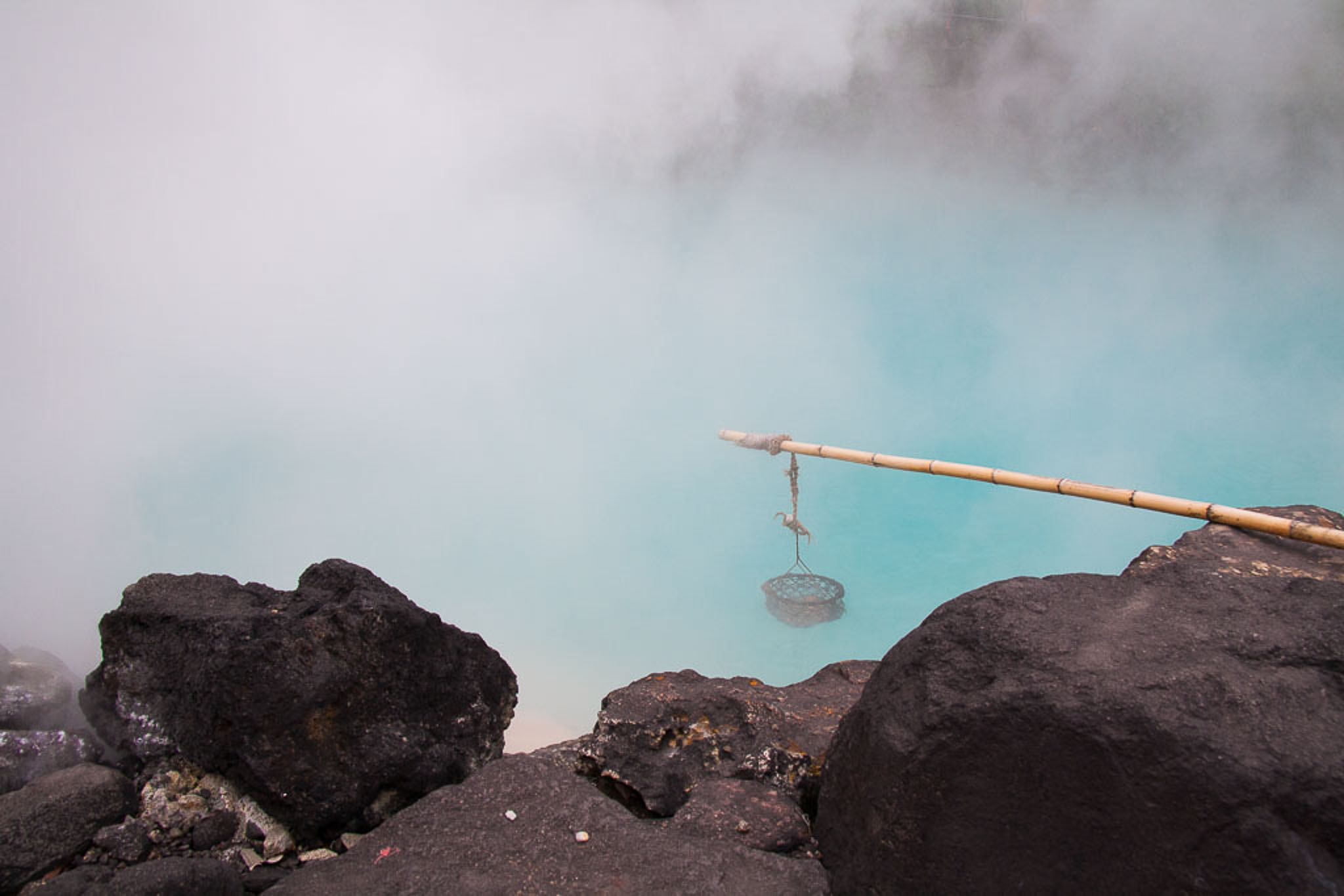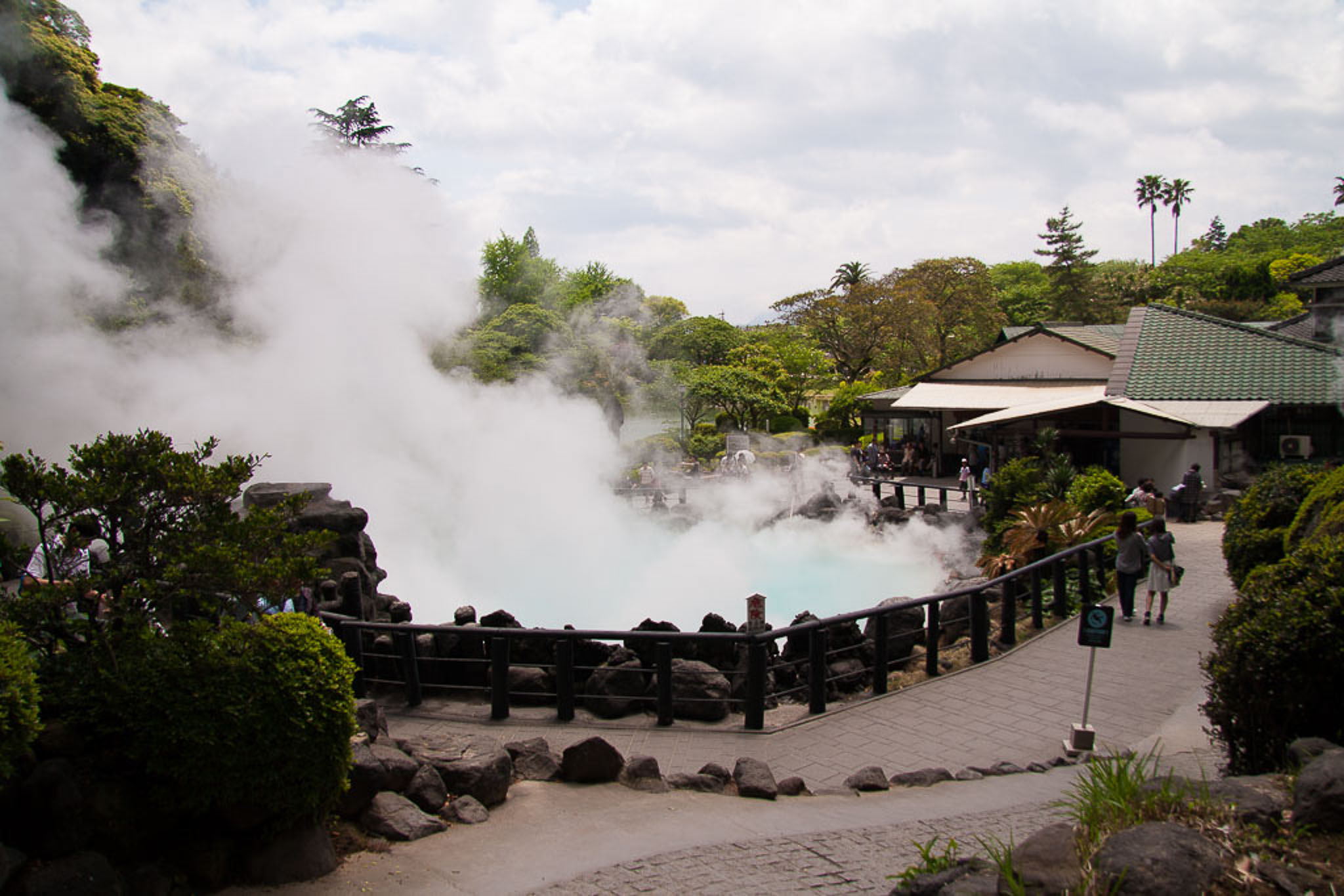 There is also a smaller orange pool, a greenhouse, a shrine and a lily pond with leaves big enough to support small children on the grounds.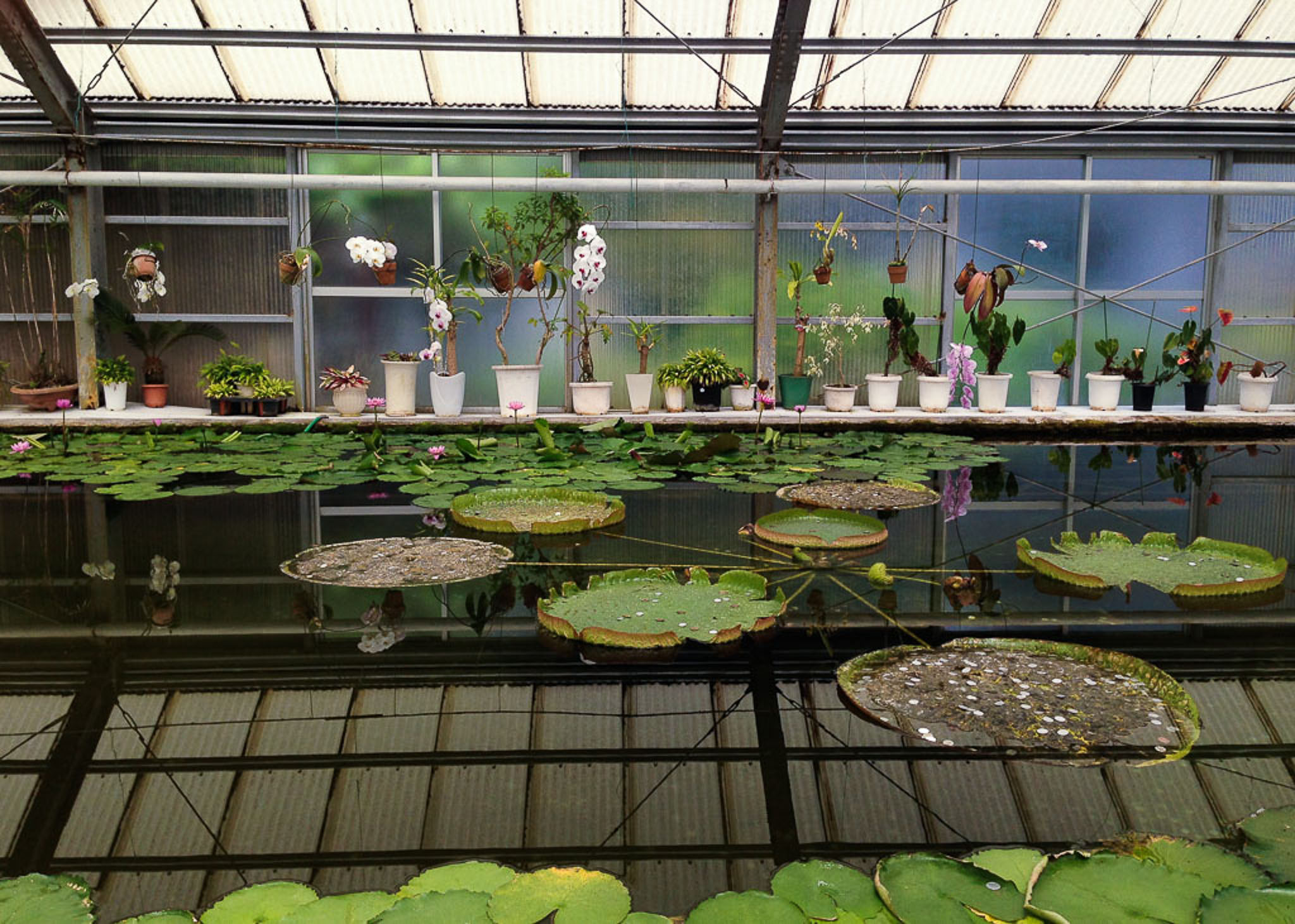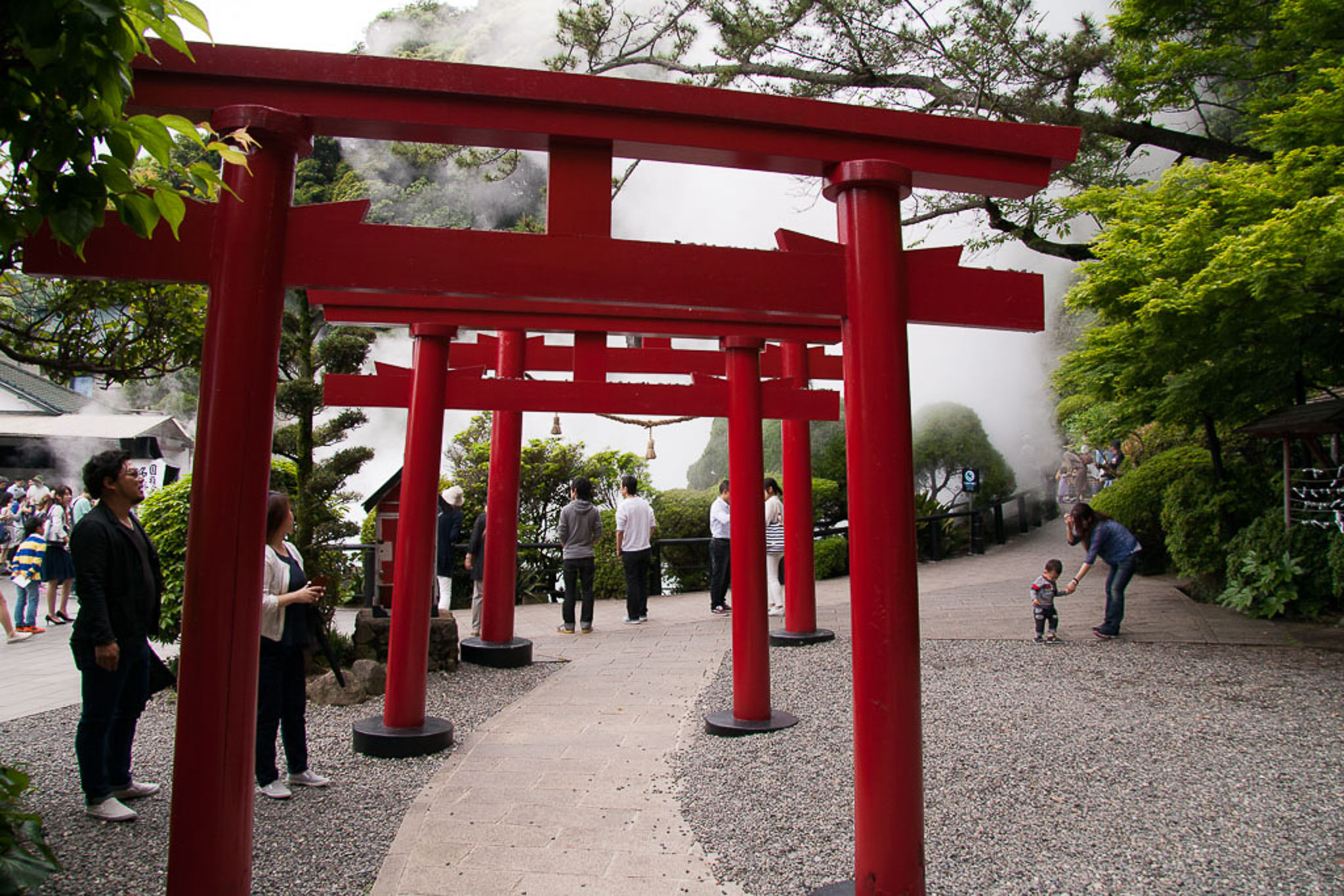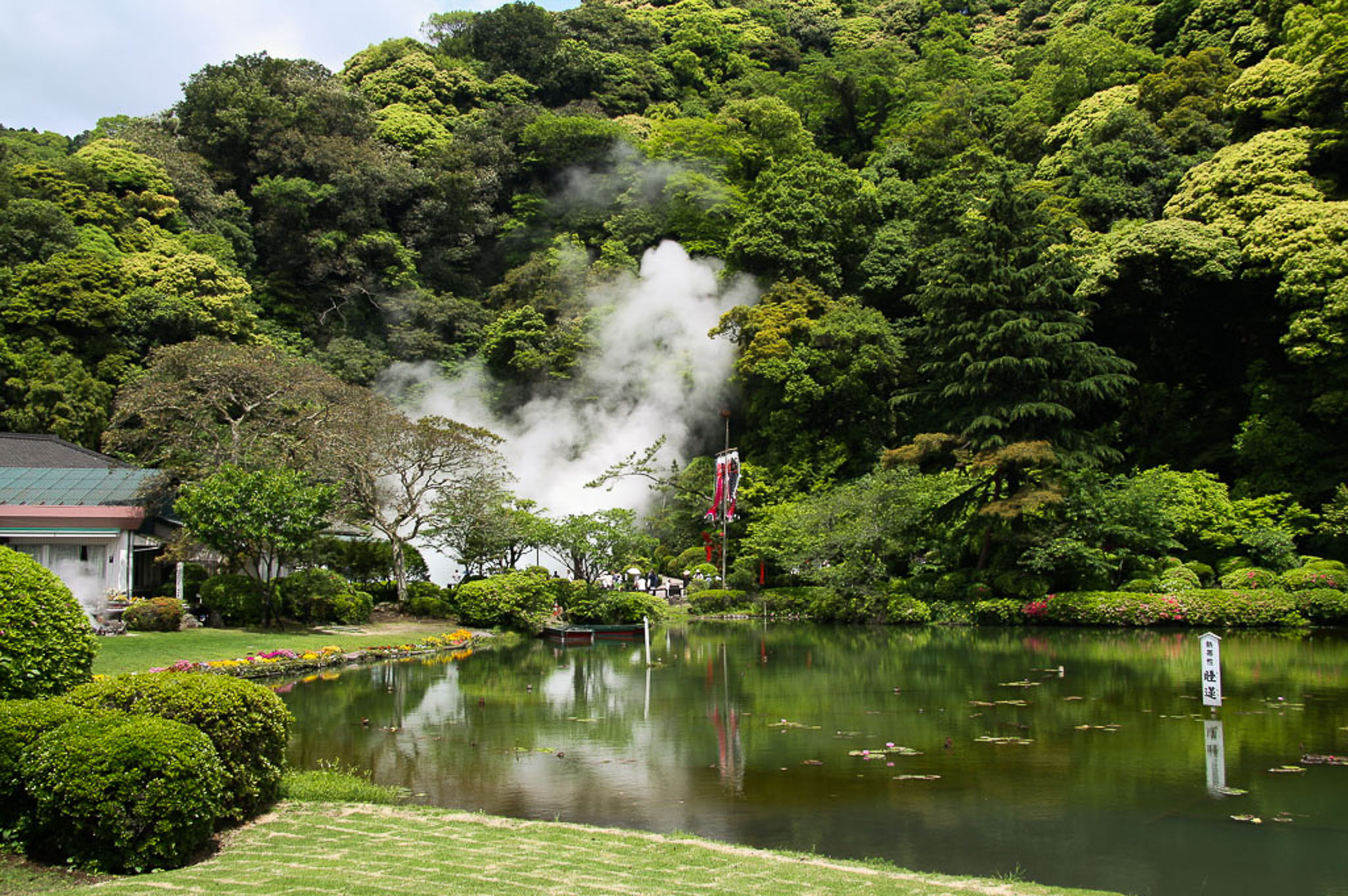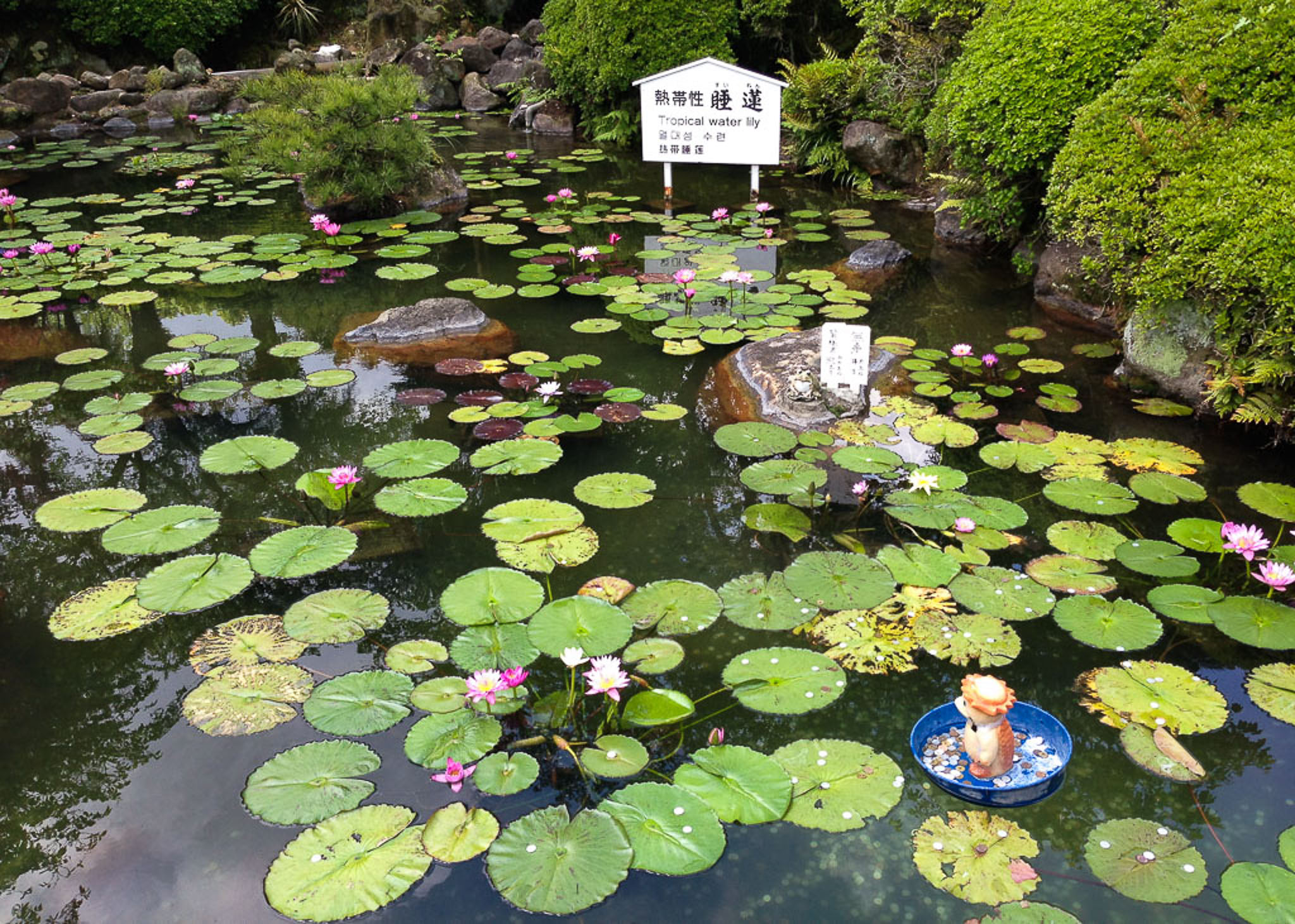 By this point, I was starving; breakfast was supposed to have been a konbini stop on the drive from Taketa, but the traffic had gotten in the way. I had heard good things about the Hells' famed eggs, freshly boiled from the hot spring, and the Jigoku pudding, also cooked in the steam. It was the weirdest lunch I'd had in a while, but it was indeed delicious.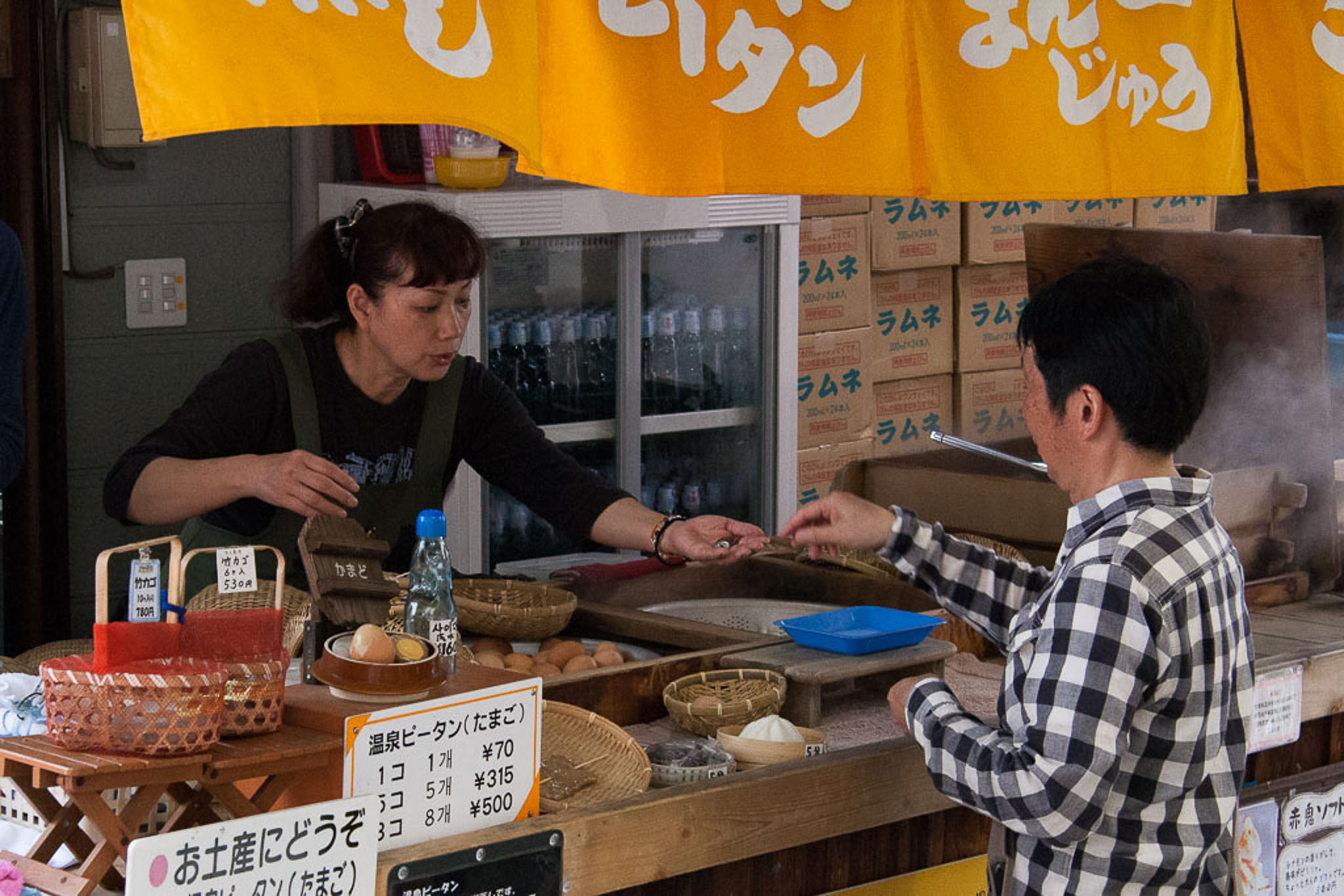 The next stop was Kamado-jigoku (The Cooking Pot Hell) which features six different boiling pools, and several hand and foot baths. The Hell was used for cooking foods long ago. A giant demon statue, called Aka-Oni, greets visitors over a pile of rocks that release 100°C (212°F) bursts of steam.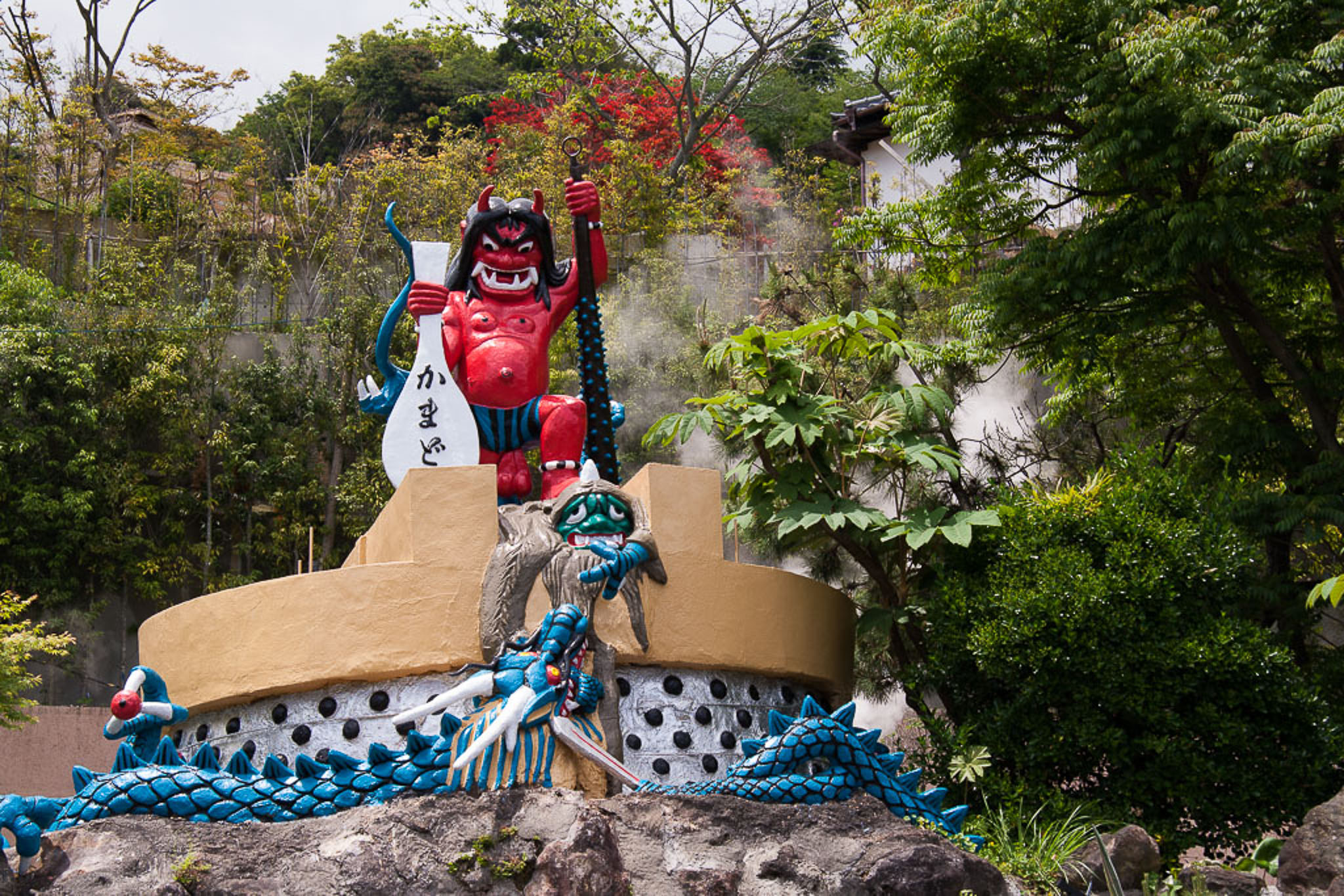 There is also another blue pool with amorphous silica, and an orange-coloured mud pool, where a guide demonstrated how blowing something that burns and smokes, like a cigarette, into the pool doubles the amount of steam.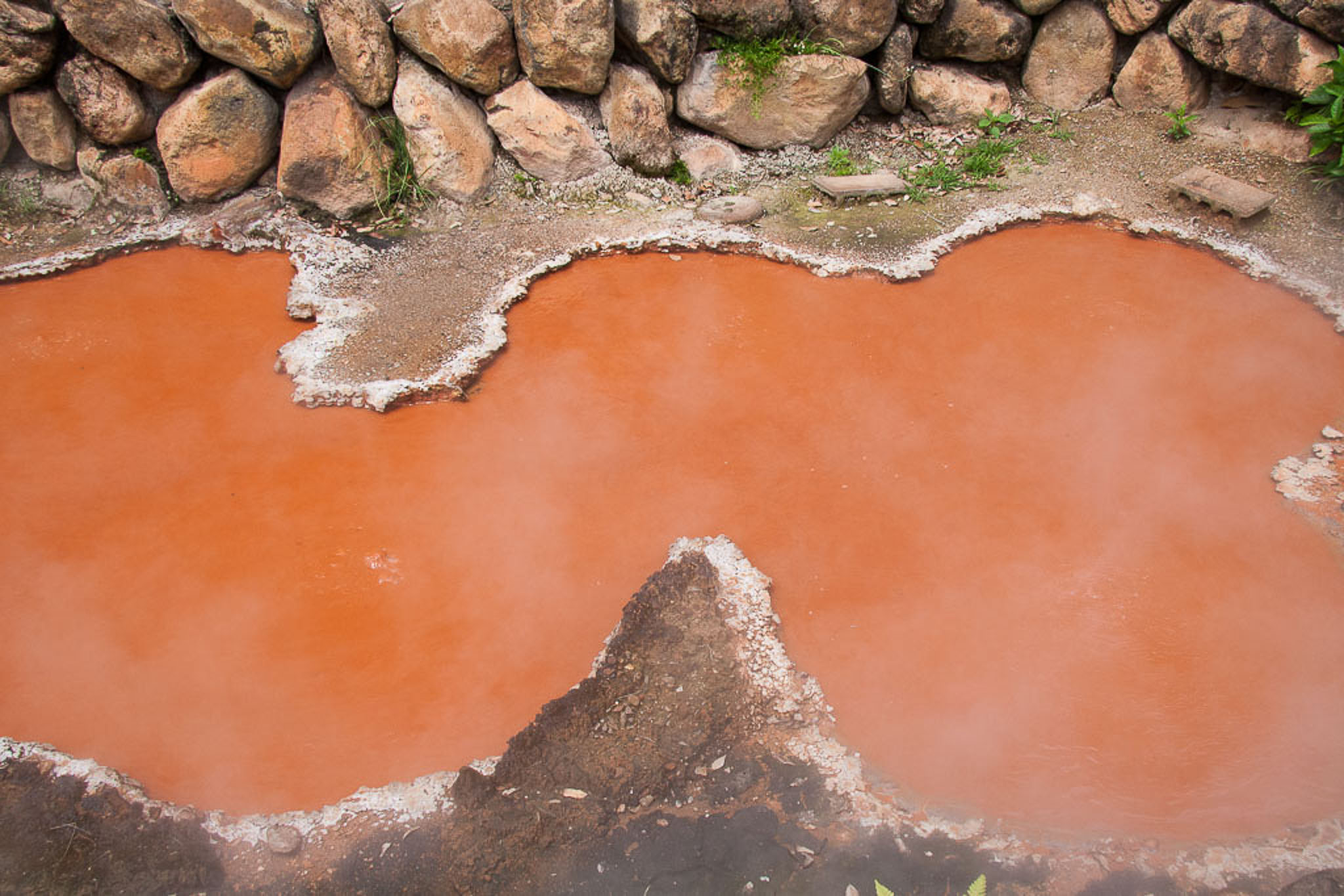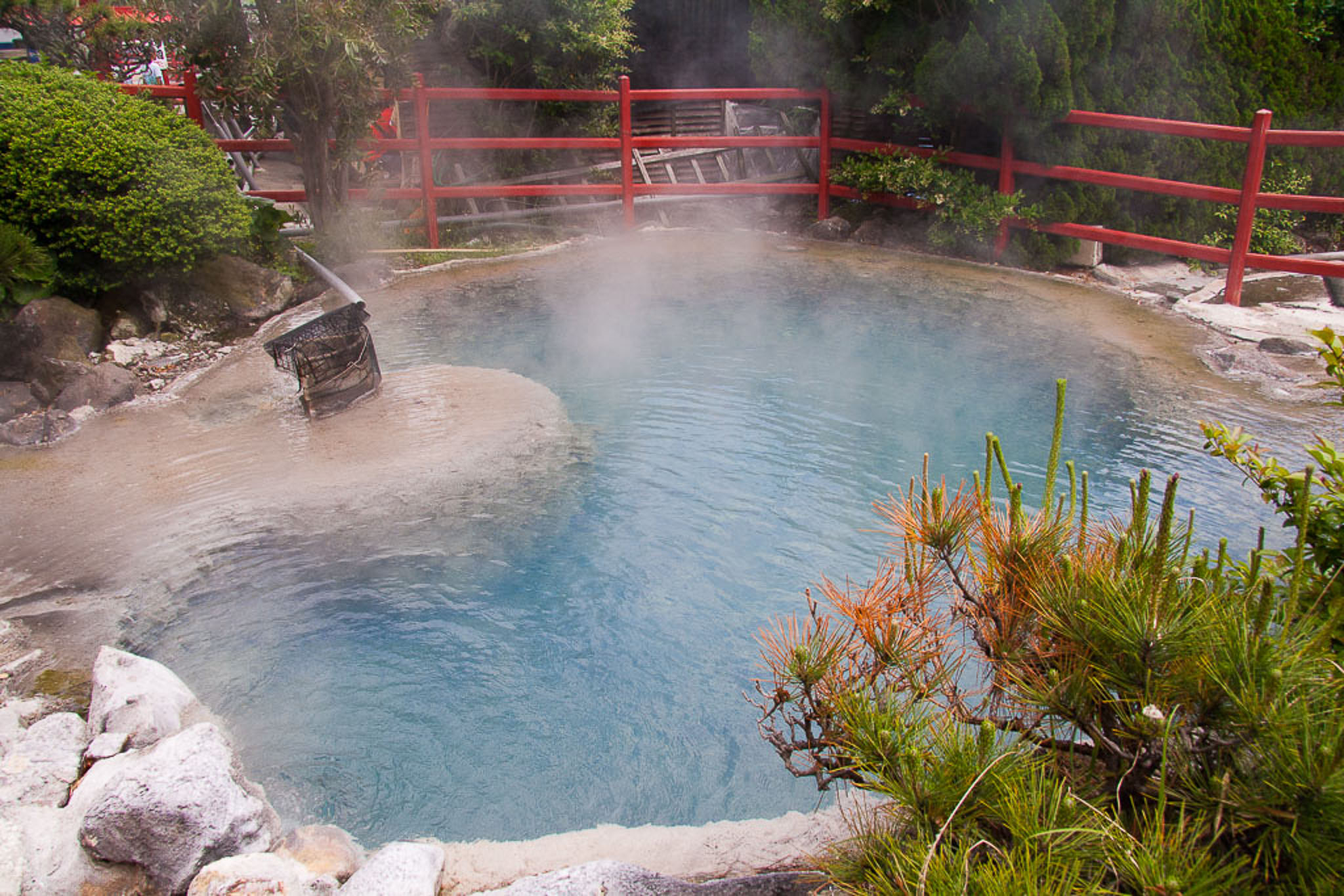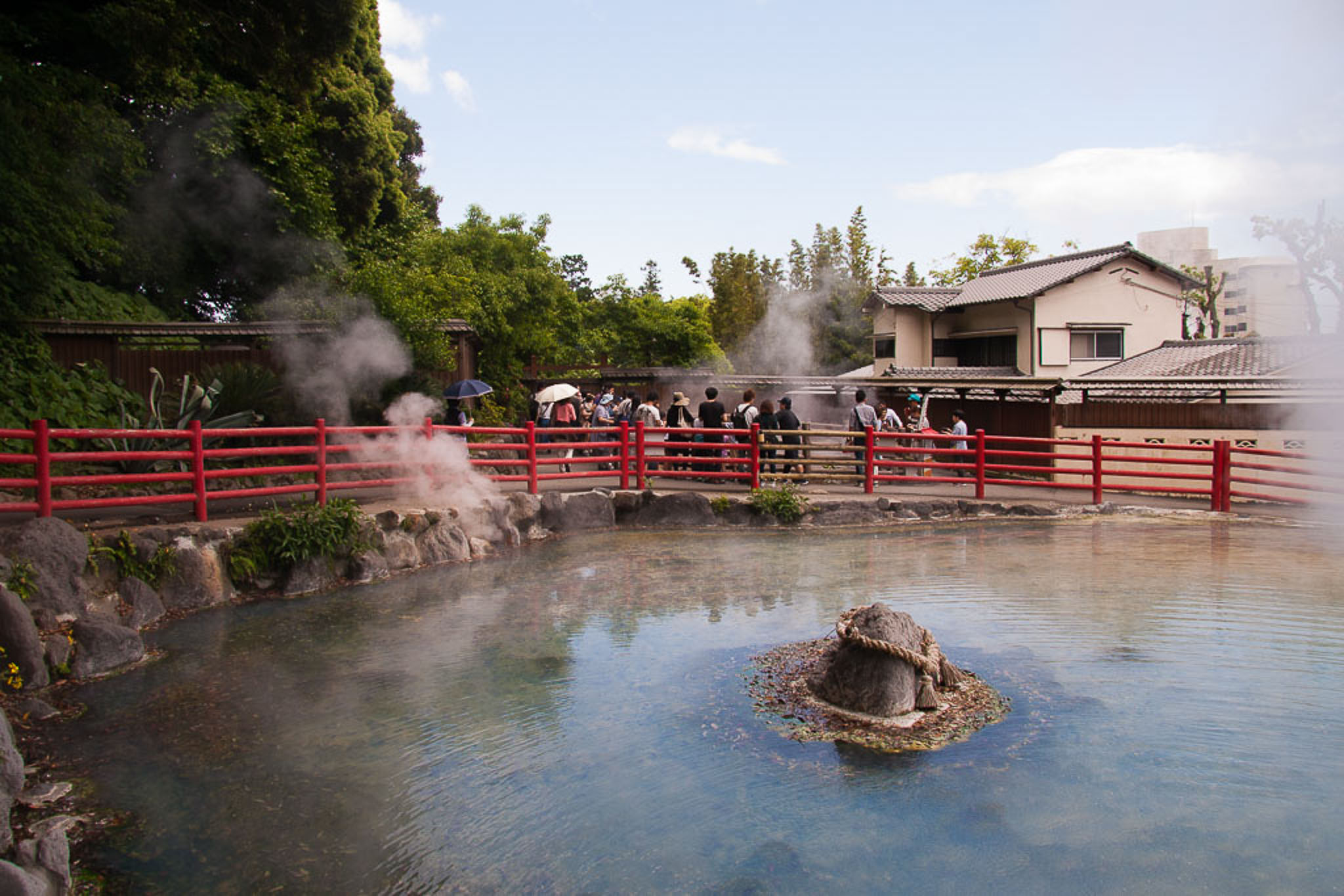 I went by car to the last two hells, which are a few kilometres away. The first, Chinoike-jigoku (Blood Pond Hell) is a 78°C (172°F) red mud pool rich in iron and magnesium oxide. It is used to dye goods and make skin products, which you can purchase at the adjacent gift shop.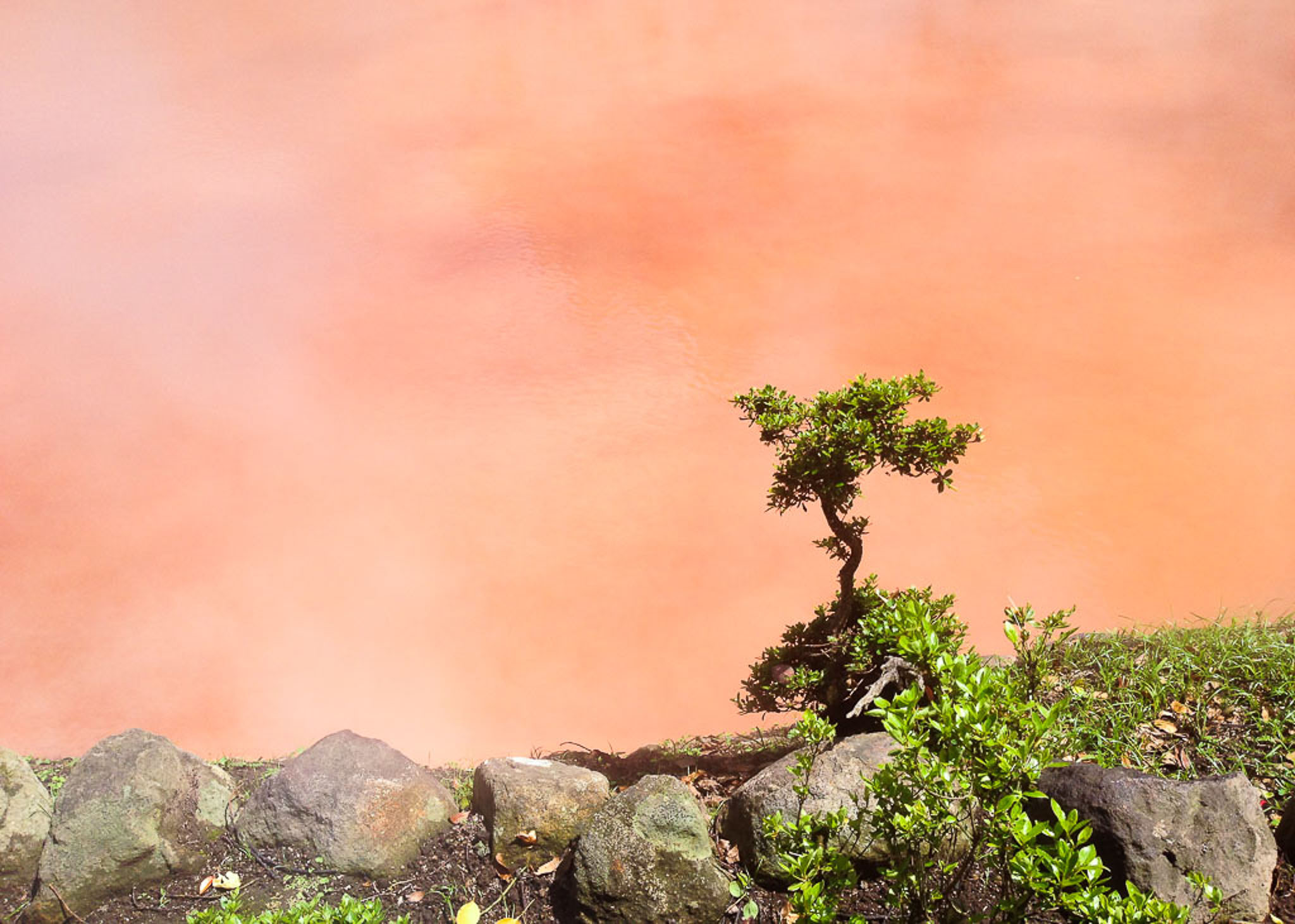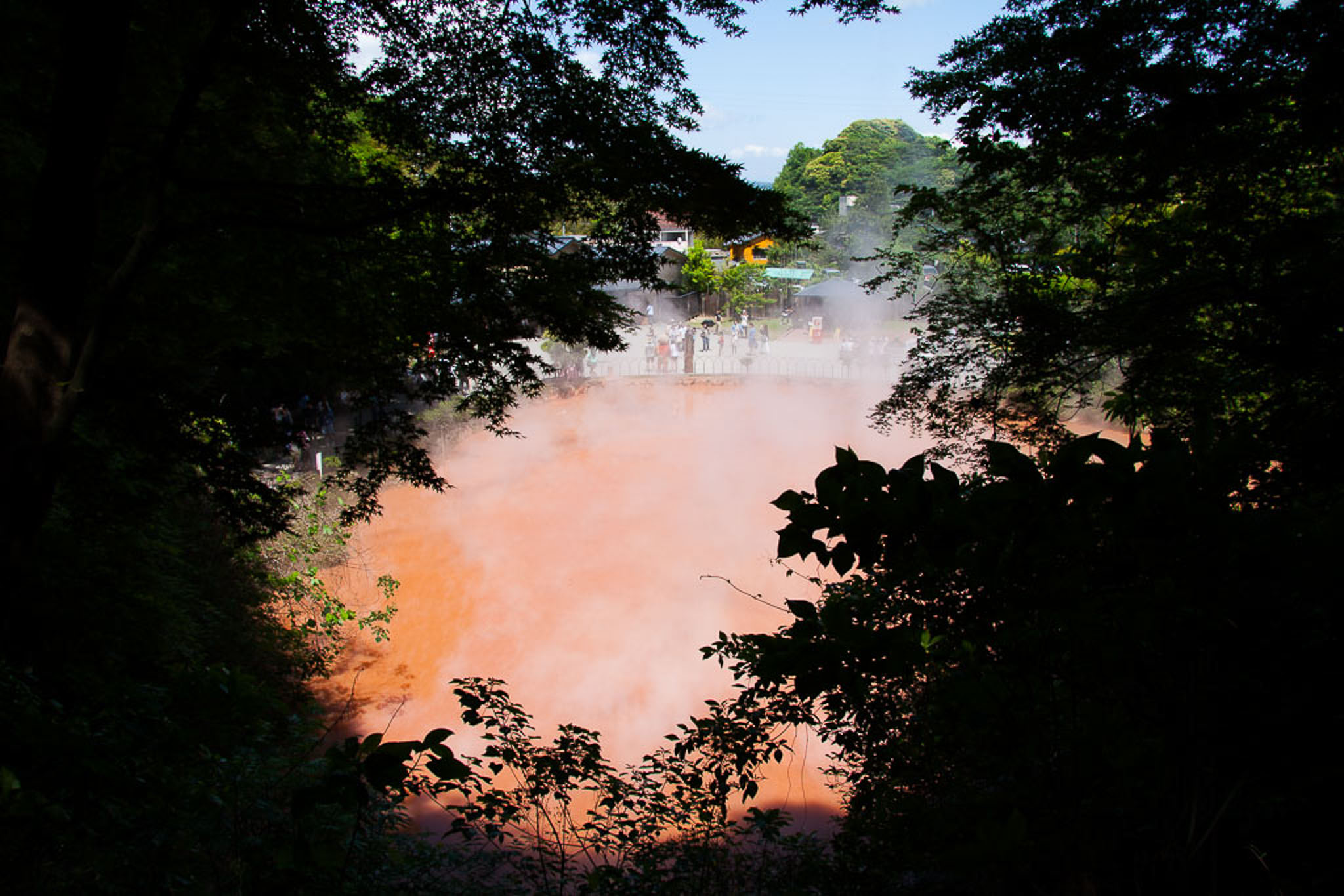 I had to wait around a bit at the second, Tatsumaki-jigoku (Spout Hell), for the geyser to erupt again, which occurs every 30-40 min for about 6 min at a time. It was simultaneously exciting and disappointing; there is a giant stone slab that prevents the geyser from reaching its maximum height of 50 m (164 ft). But it's still worth sticking around for – it's one of the shortest-interval spouts of its kind.
I now understand why the Hells get such mixed reviews – on the one hand, they are interesting to look at and fun to photograph, but on the other, they are over commercialized to the point where you forget that they are natural wonders. In the end, though, I was glad I went – they Hells are nothing like I've ever seen before.
Related posts