Road Trippin' Solo, Part 5: Harajiri Falls
The rain had cleared up by the time I got back from the cave into Bungoono proper, so I took myself off to see the Harajiri Falls, nicknamed the "Niagara of the Orient".
I've discovered that Japan is sometimes guilty of exaggerating its attractions in write ups, though, and the falls are no exception. They are indeed beautiful, and earn the 91st spot on Japan's Top 100 Waterfalls list, but at only 20 m (66 ft) high and 120 m (410 ft) wide, they don't live up to the comparison. Nevertheless, I would be lying if I said I didn't marvel at them just a bit.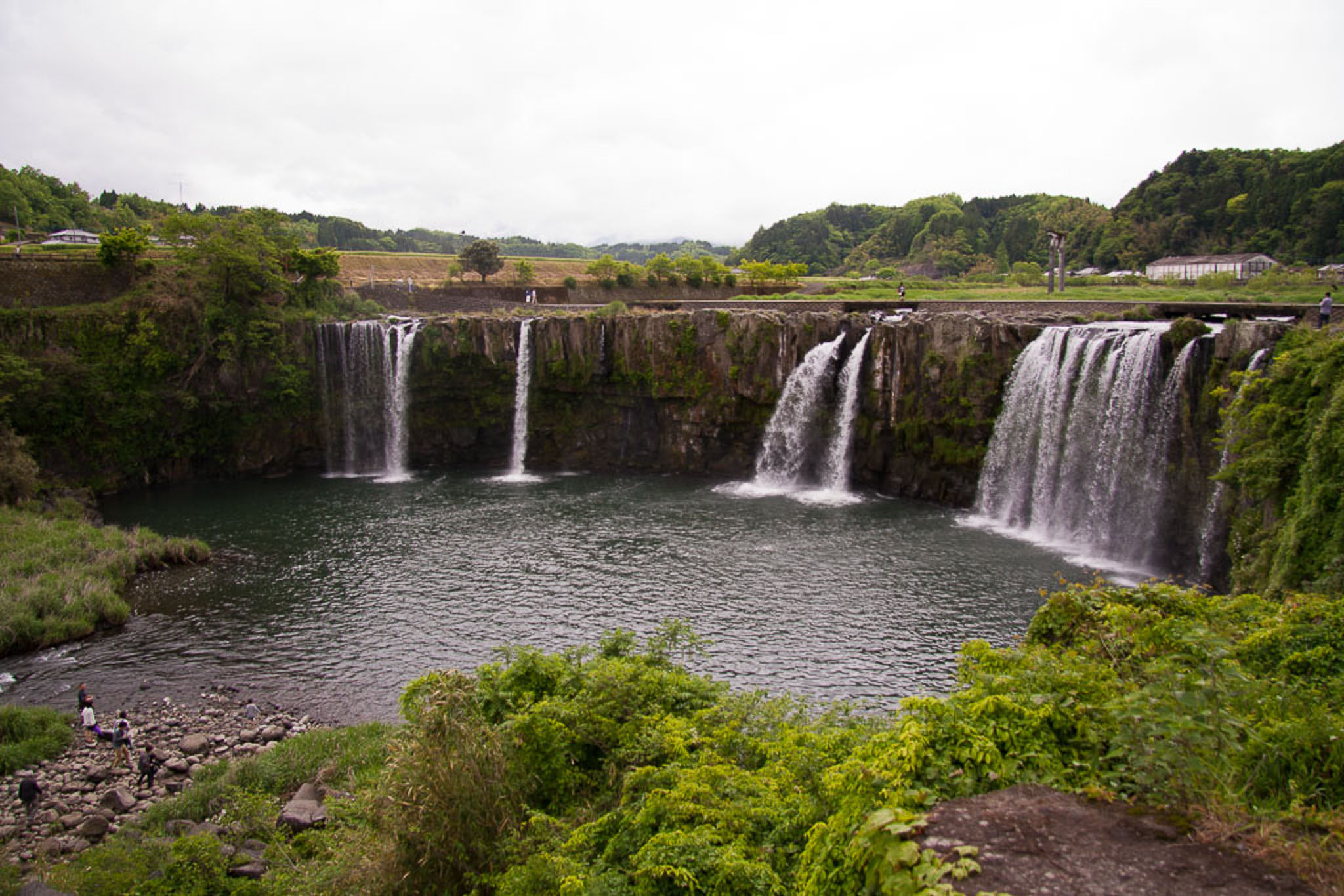 I followed the path from the parking lot to a clearing in the rock face, and took in the bird's eye view. Here, you can see the columnar joints in the ignimbrite rock that contain the horsetail waterfalls.
The joints were created during a major eruption of Mt. Aso some 90,000 years ago. A pyroclastic flow from the volcano, containing hot gas, ash, lava and pumice stone, completely covered the watershed areas of the Ono River, which, after cooling, caused the vertical cracks.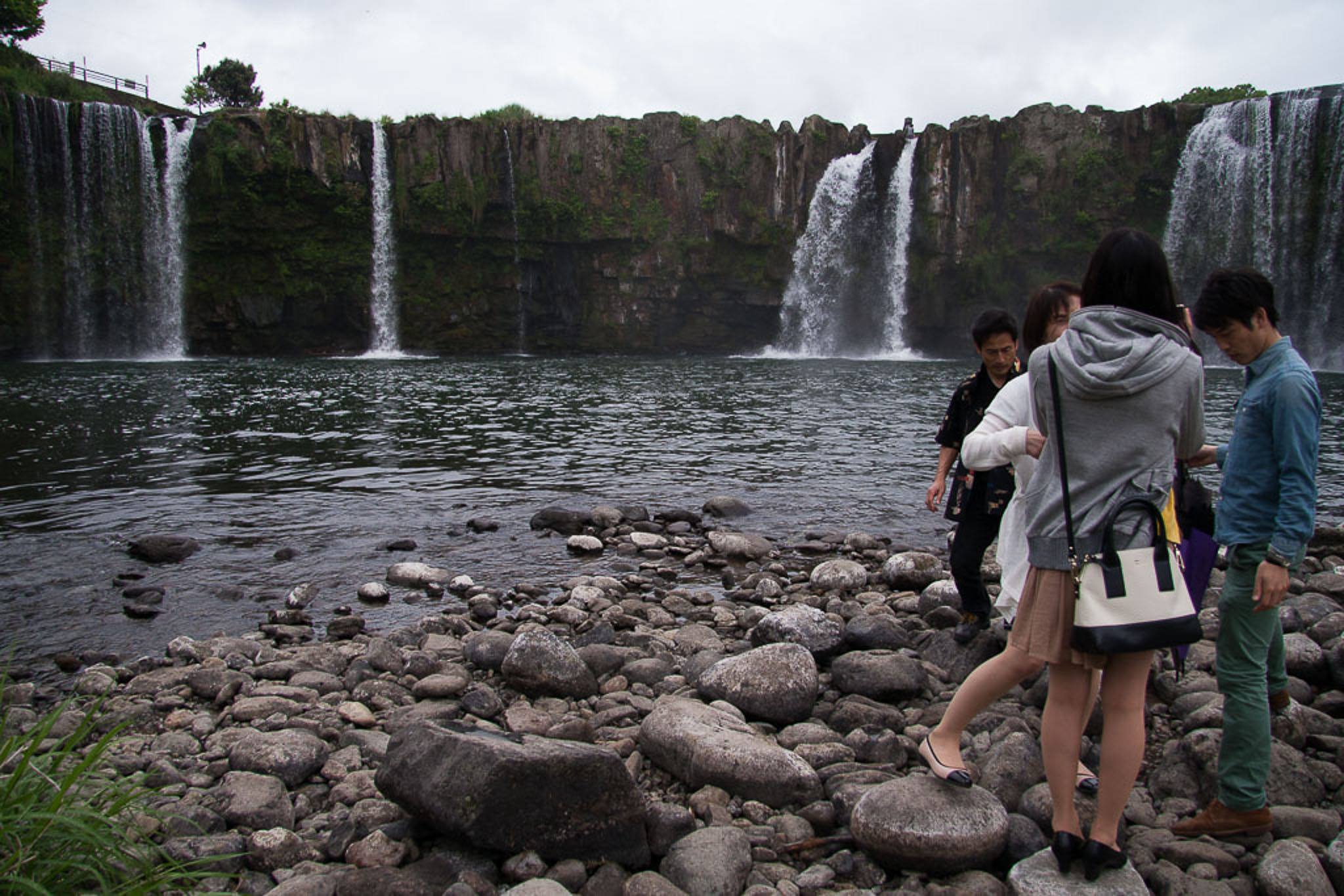 From the viewpoint, a staircase leads down to the riverbank where you can experience the full force of the plummeting water. The wind carried over some of the spray and I could have sworn I smelled salt in the air.
There's also a (very rickety) suspension bridge that crosses to the other side of the river. Once you reach it, you can join up with a path that circles all the way around the top of the falls and back to the clearing.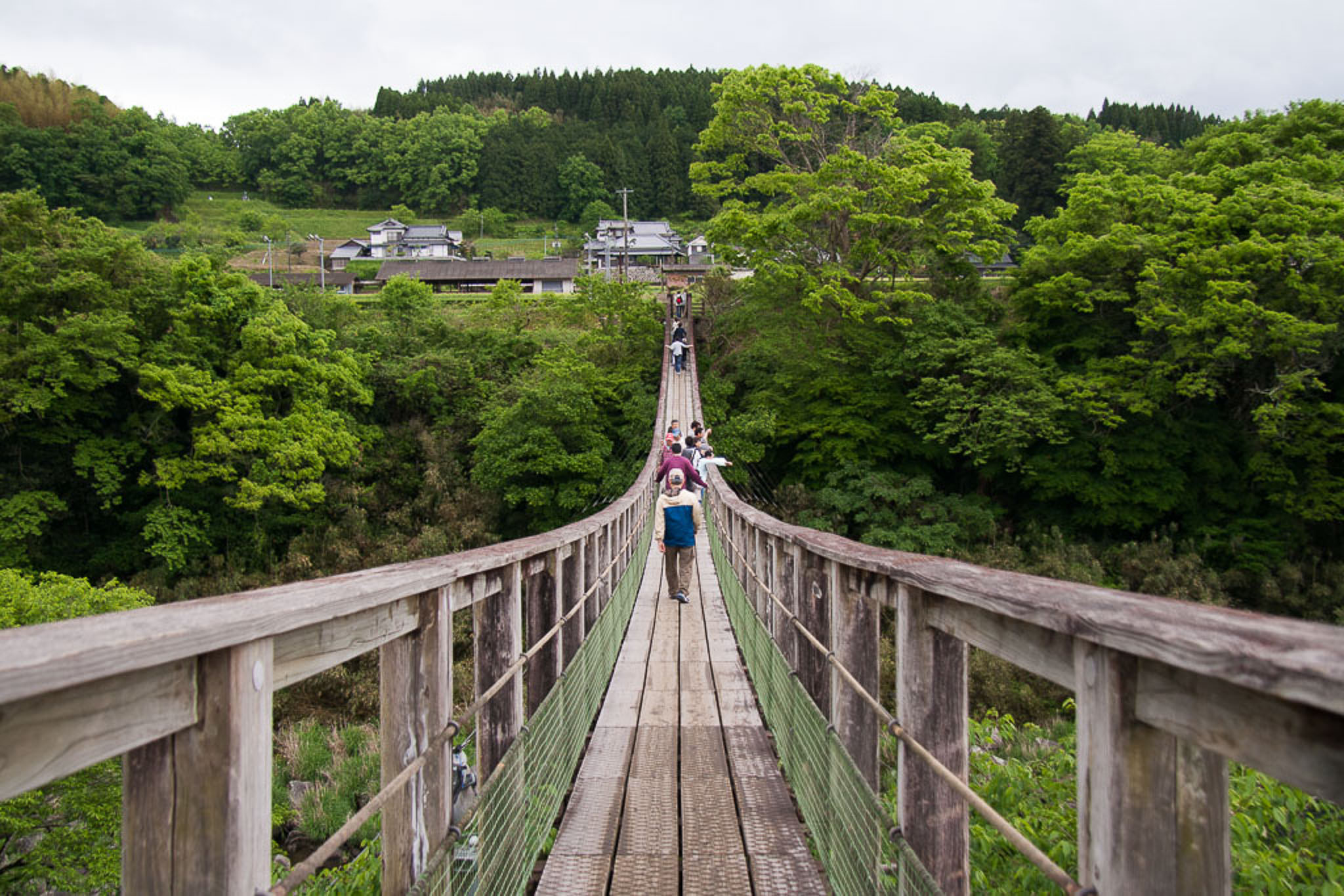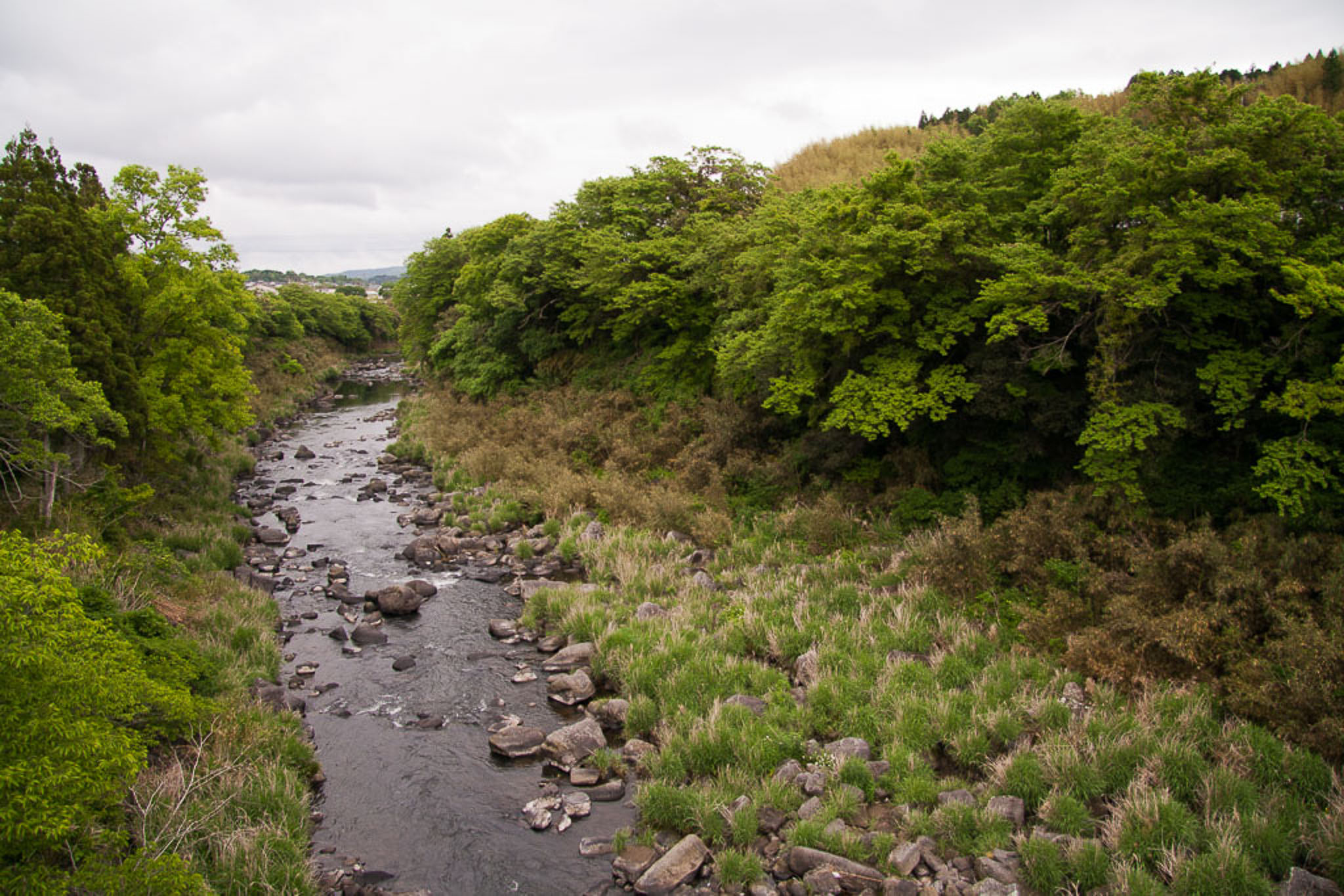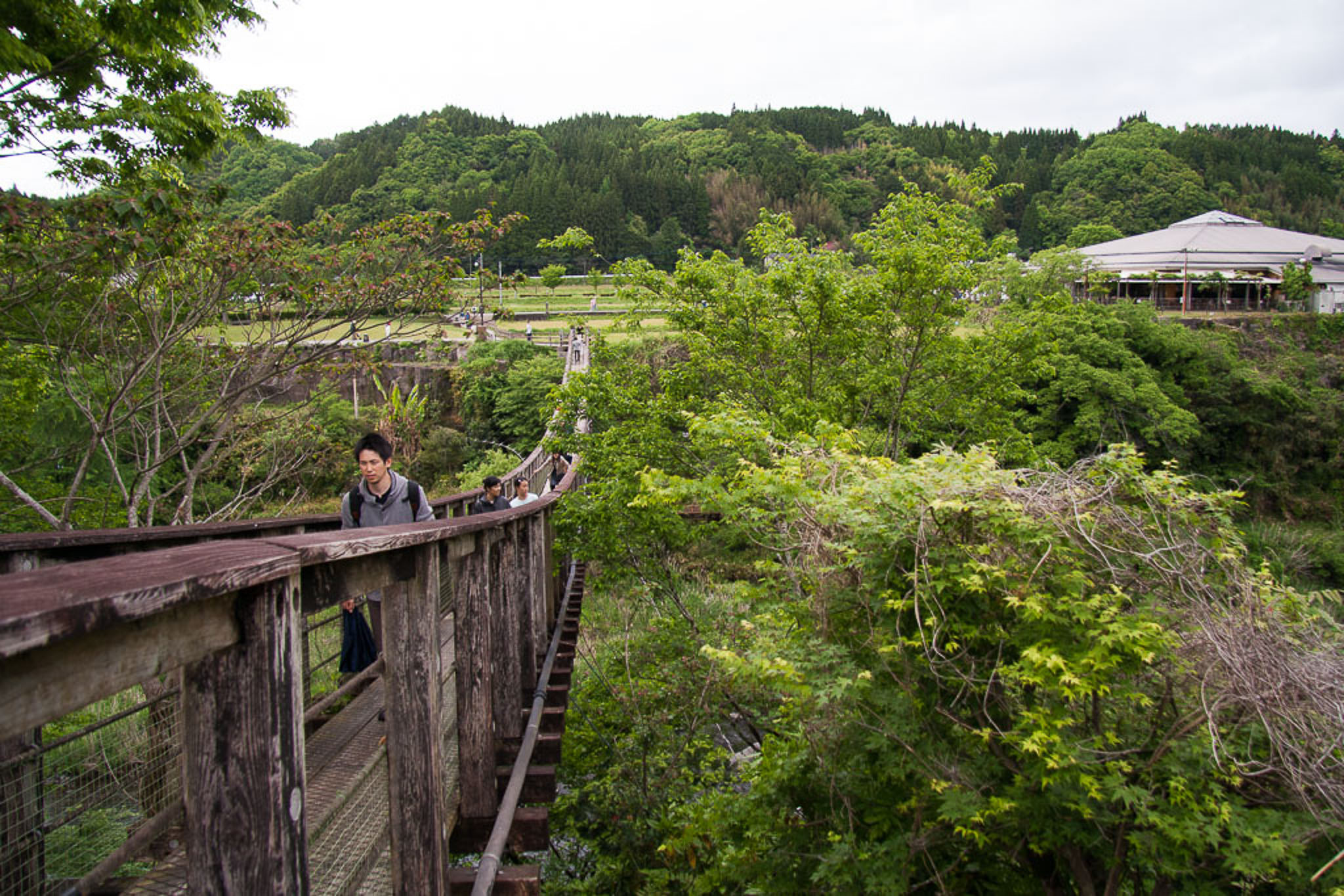 At the top of the falls, you can see the endless amount of potholes that were formed by eddying currents, carrying rocks and pebbles and rolling them over the riverbed. The potholes eventually connected, creating grooves on the rock.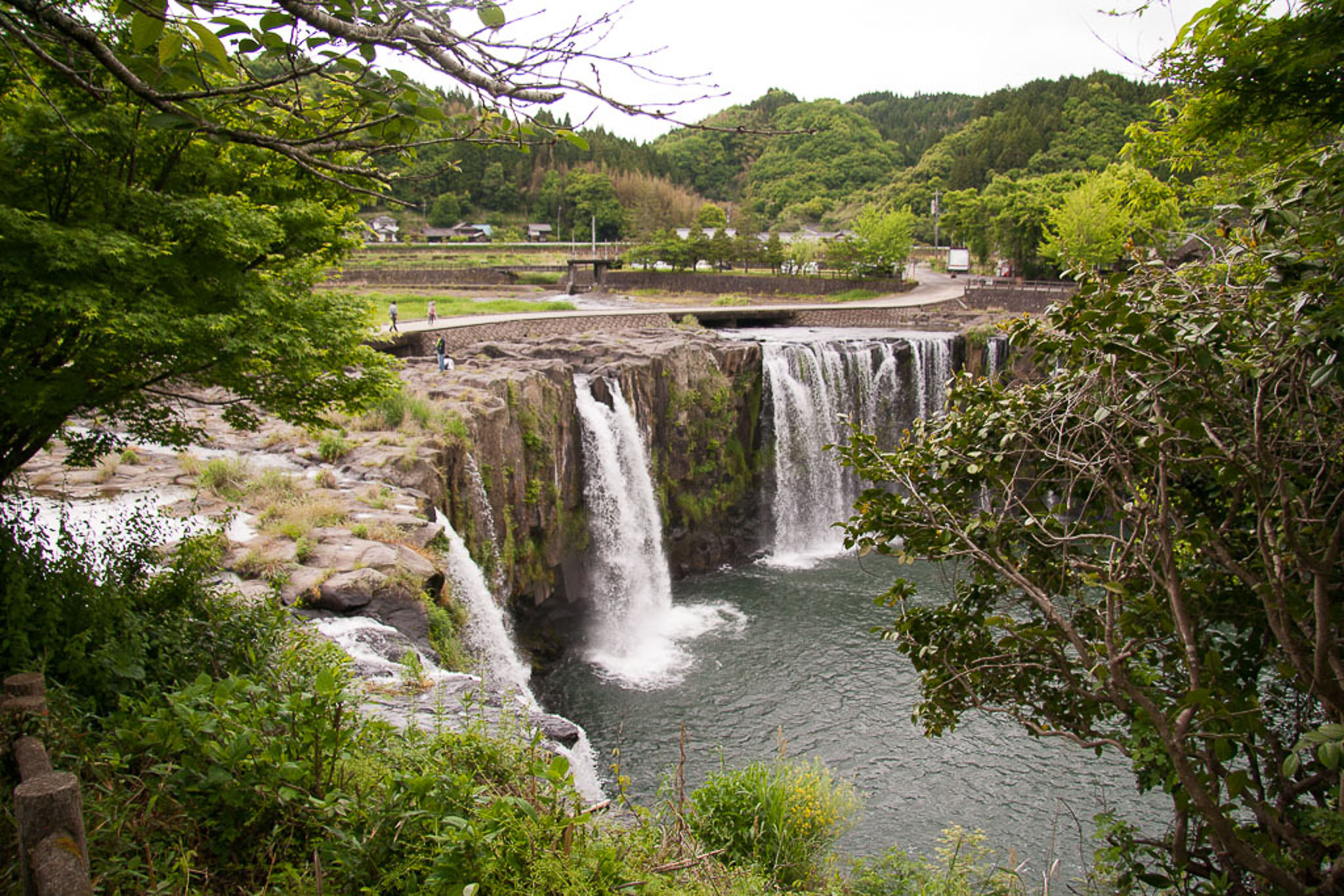 By the time I had completed the walking course, the hunger monster was rumbling, and so I popped into the road stop next door to fill up on some more kabosu treats.
I spent the rest of the afternoon relaxing in Taketa, a part of me resenting the drive to Beppu the next morning. I don't know what it is about me and small towns, but I grow attached easily. I'd just have to come back, I thought, as I willed myself to ignore the sound of snoring travelling through the hotel wall and drifted off to sleep.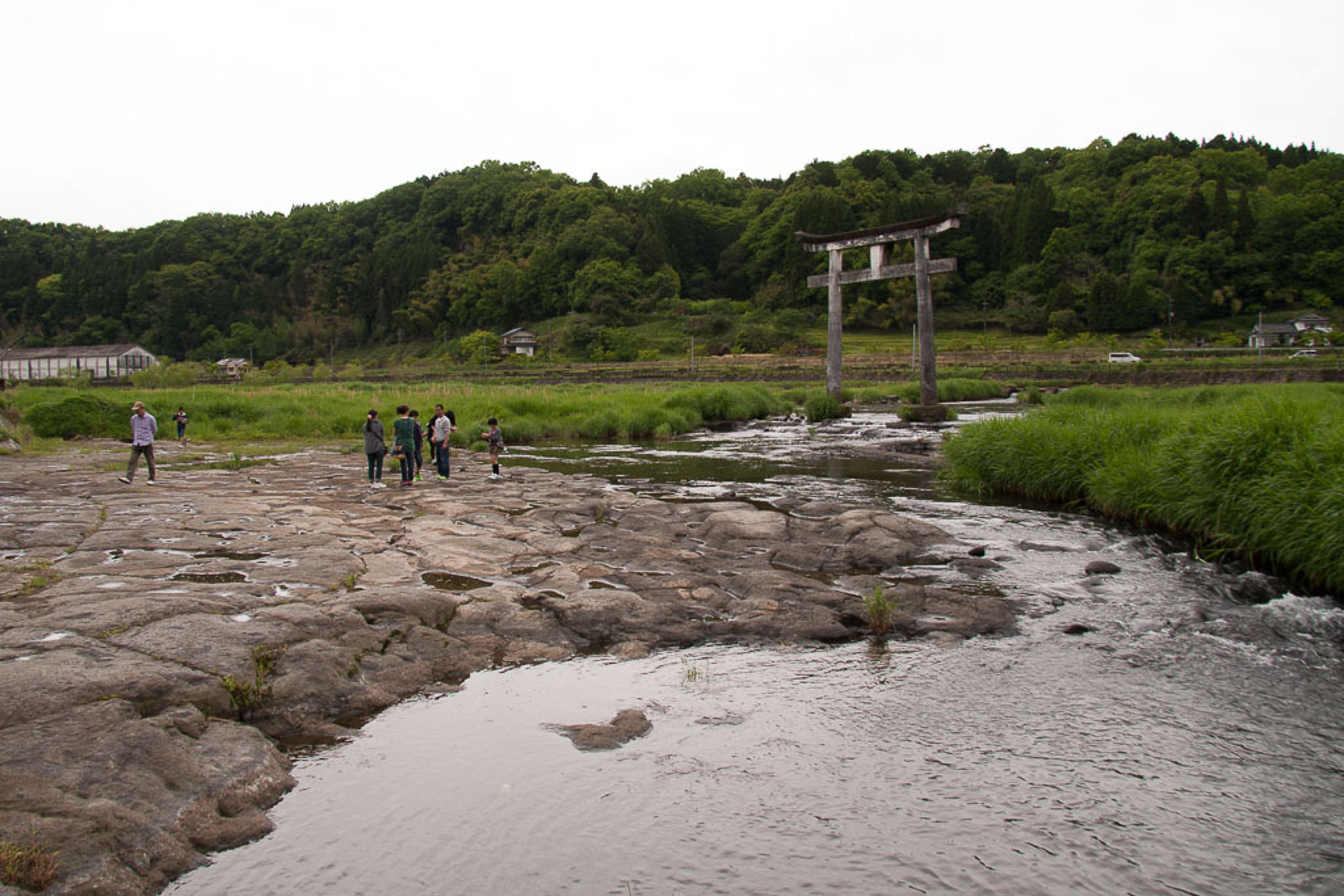 Related posts