Road Trippin' Solo, Part 7: Usuki Stone Buddhas
After spending the night in Beppu, my road trip was almost over. I still had a whole day to make the 3-hour drive home, though, and decided to make a few stops on the way. After browsing the Golden Week sales at Oita City's Park Place mall, I headed to Usuki.  The former castle town is known for its stone paved alleyways and old samurai residences, and also a group of mysterious statues carved into its cliff side.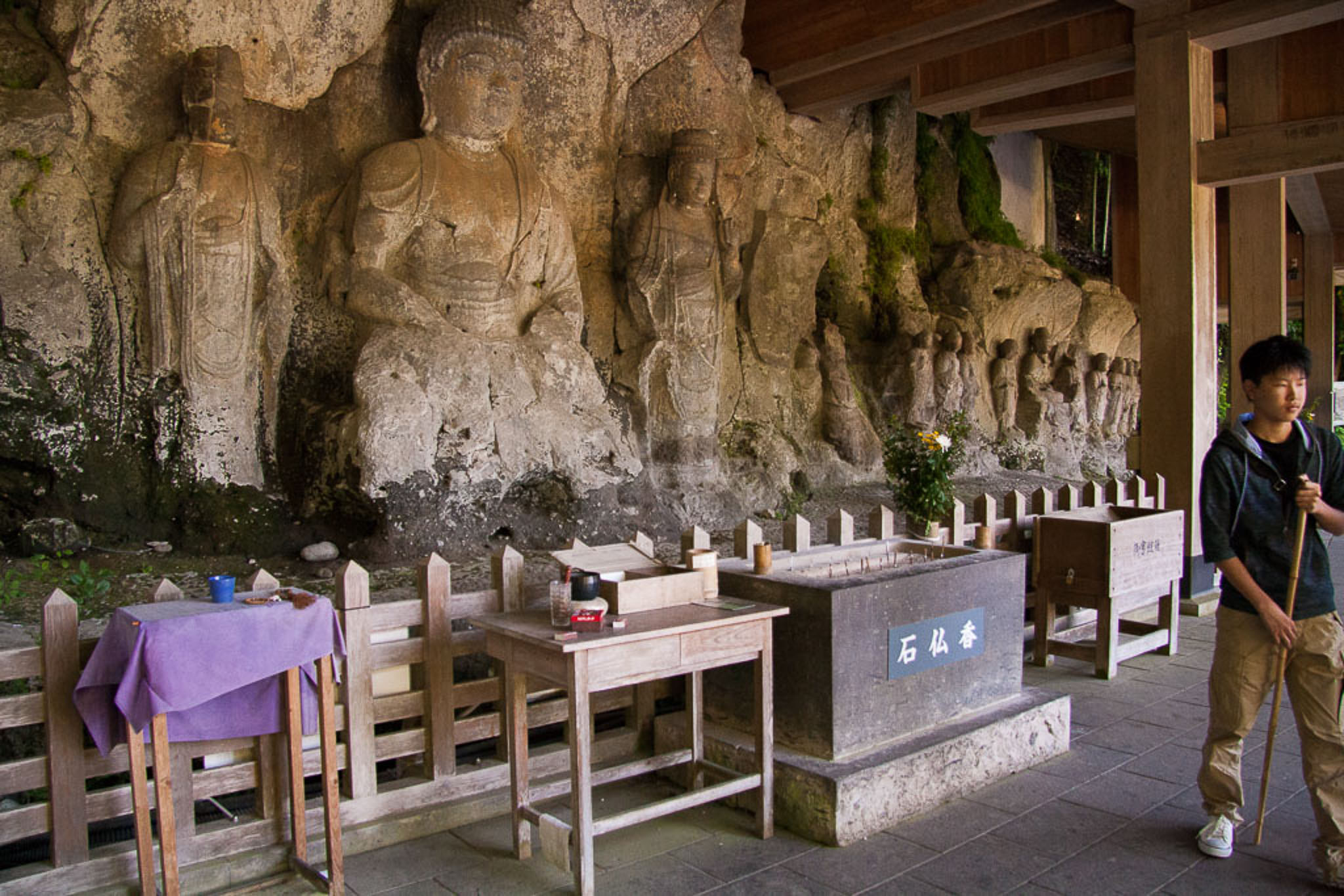 The Usuki Stone Buddhas are thought to have been created in the Heian and Kamakura periods, but by whom and for what purpose is unknown. Buddha statues in Japan are usually made from metal or wood, so the 56 statues at Usuki, carved out of volcanic rock, are a rarity. Designated as a national treasure in 1995, they were the first of their kind in the country to receive the distinction.
In the late 1980s, extensive repairs were undertaken to preserve the statues, with roof-like structures being built over them to ensure that they continued to withstand the elements. For 540円, visitors can see all 8 clusters today.
"Kippu uriba wa doko desu ka?" I asked a man hanging around the parking lot. "Oh, you want ticket?" He replied gleefully and showed me a card. "You are English? I cannot speak English," he continued. "710 yen for museum and Buddhas! Nana hyaku juu en, yes? Or, just museum yon hyaku en. 400, yes?"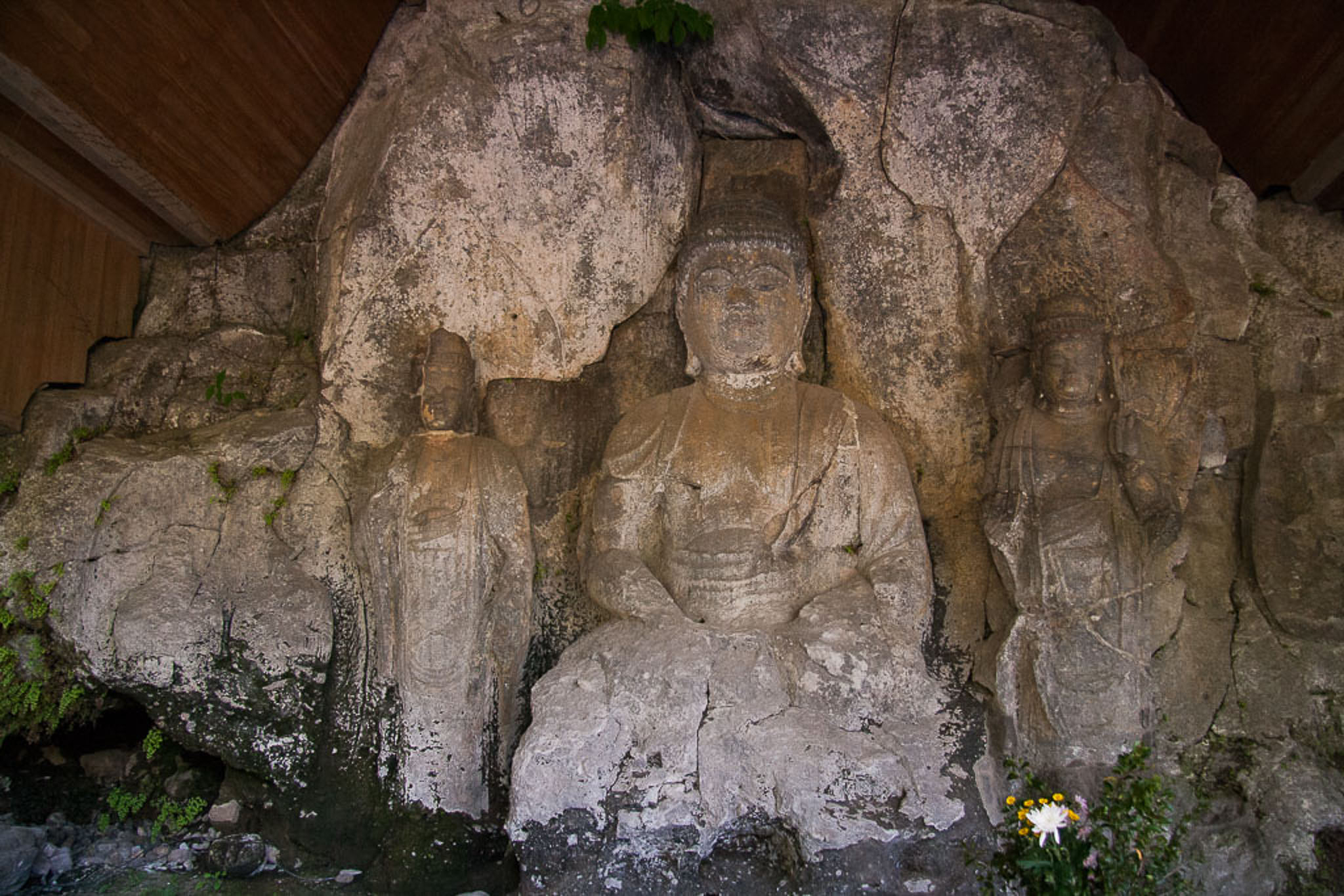 "Um…what about just the statues?" I asked. "Yes! Nana hyaku juu en for statues and museum!" He pointed at a picture of vases. "Berry beautiful, you can see here!" The Yamako Usuki Art and Historical Museum exhibits relics that belonged to a local feudal lord and various artefacts recovered in excavations around the area.
"Just the statues, please" I replied. His face fell as he lifted an arm and pointed me in the opposite direction. I wasn't sure how to explain that museums are not all that fun when your kanji reading skills extend to only 10 characters.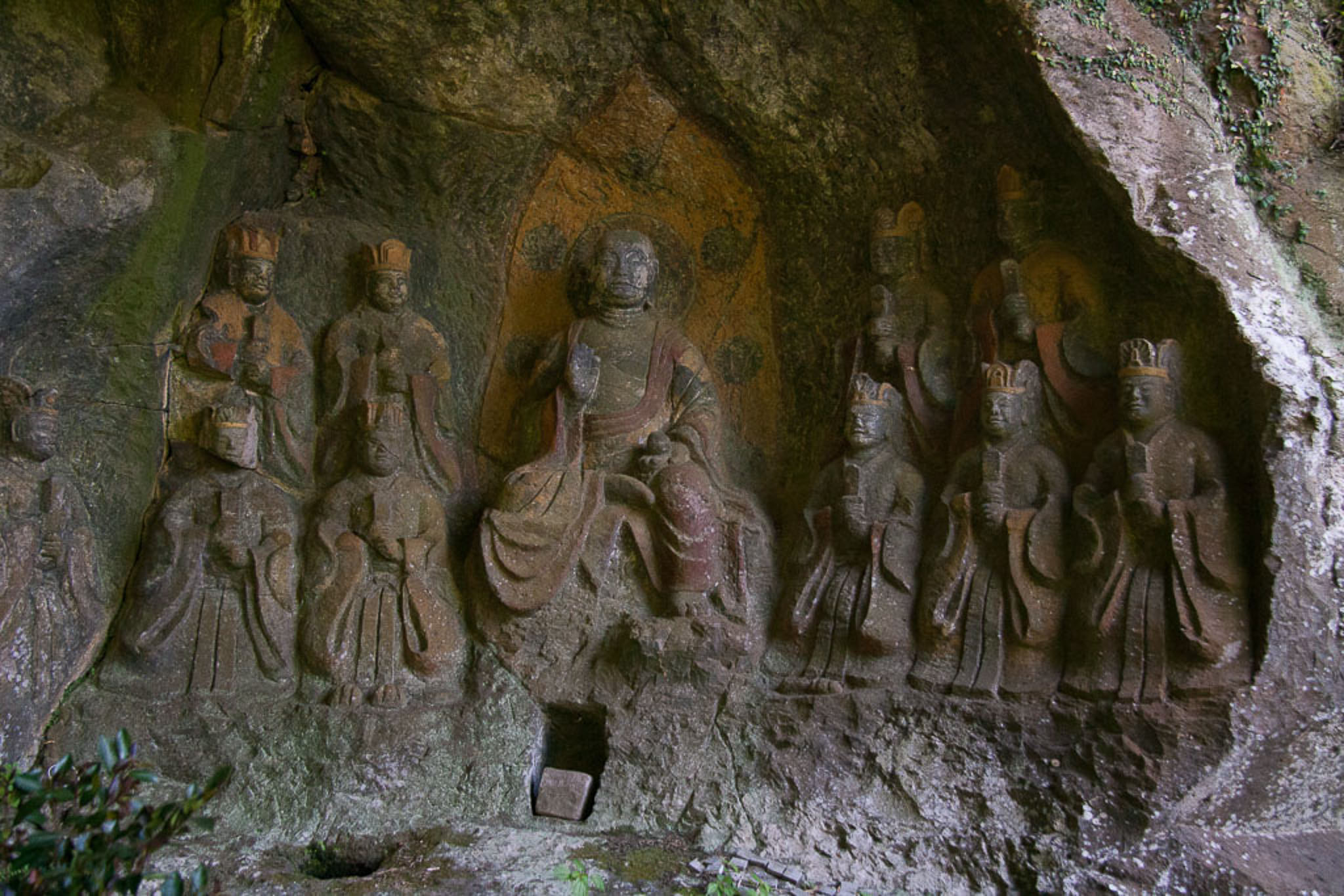 I found the right ticket booth and started along the path to the statues. The first six clusters are in two groups along the main path. Although fenced off, you can get quite close and see the  detail that went into the statues' carving. Some of the features were even stenciled in with ink.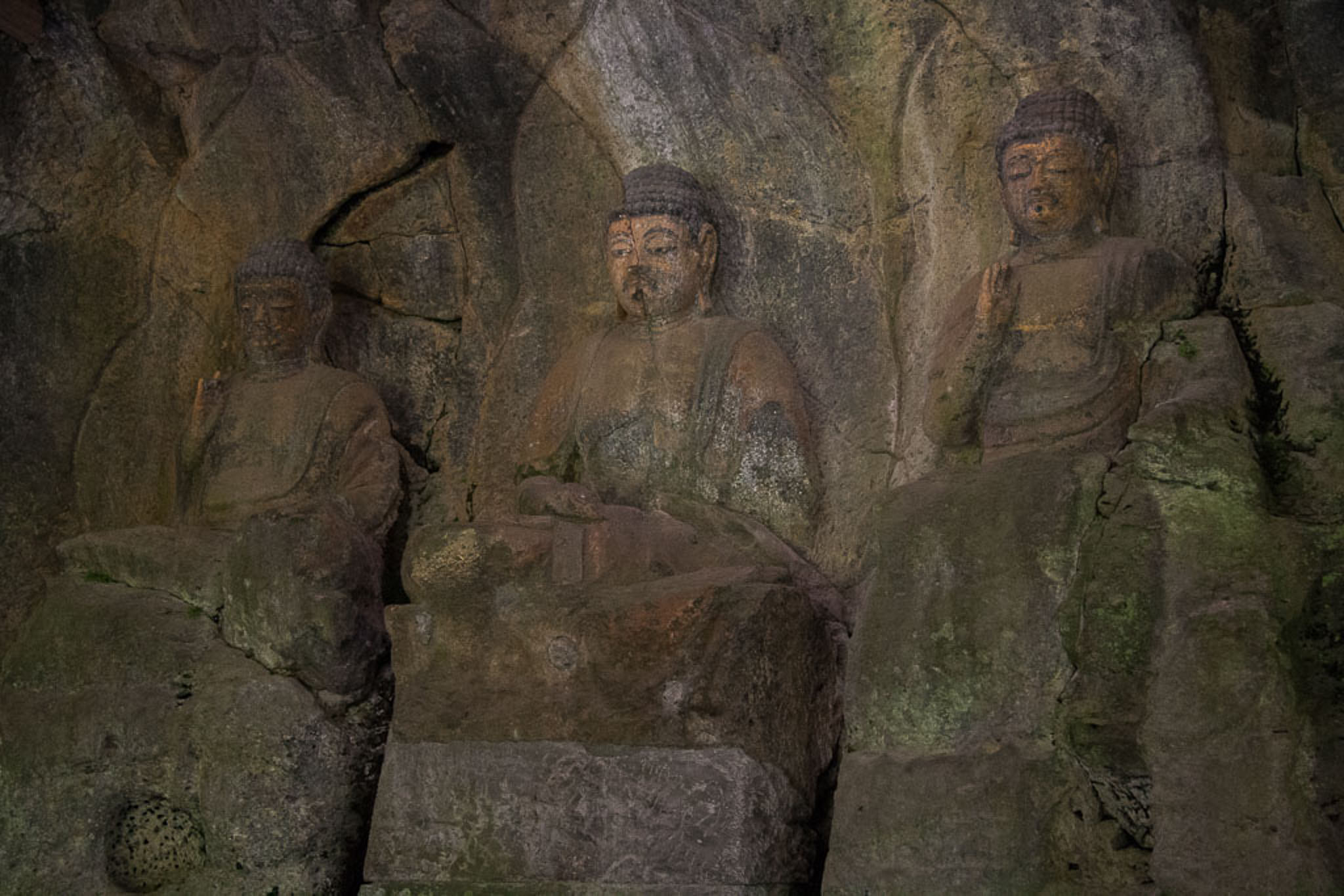 Next to the second group is a steep walkway that takes you off the main path into the trees where a group of stone pagoda towers sit. From here, you can go back down to the main loop or wander through the surrounding bamboo forest, like I did.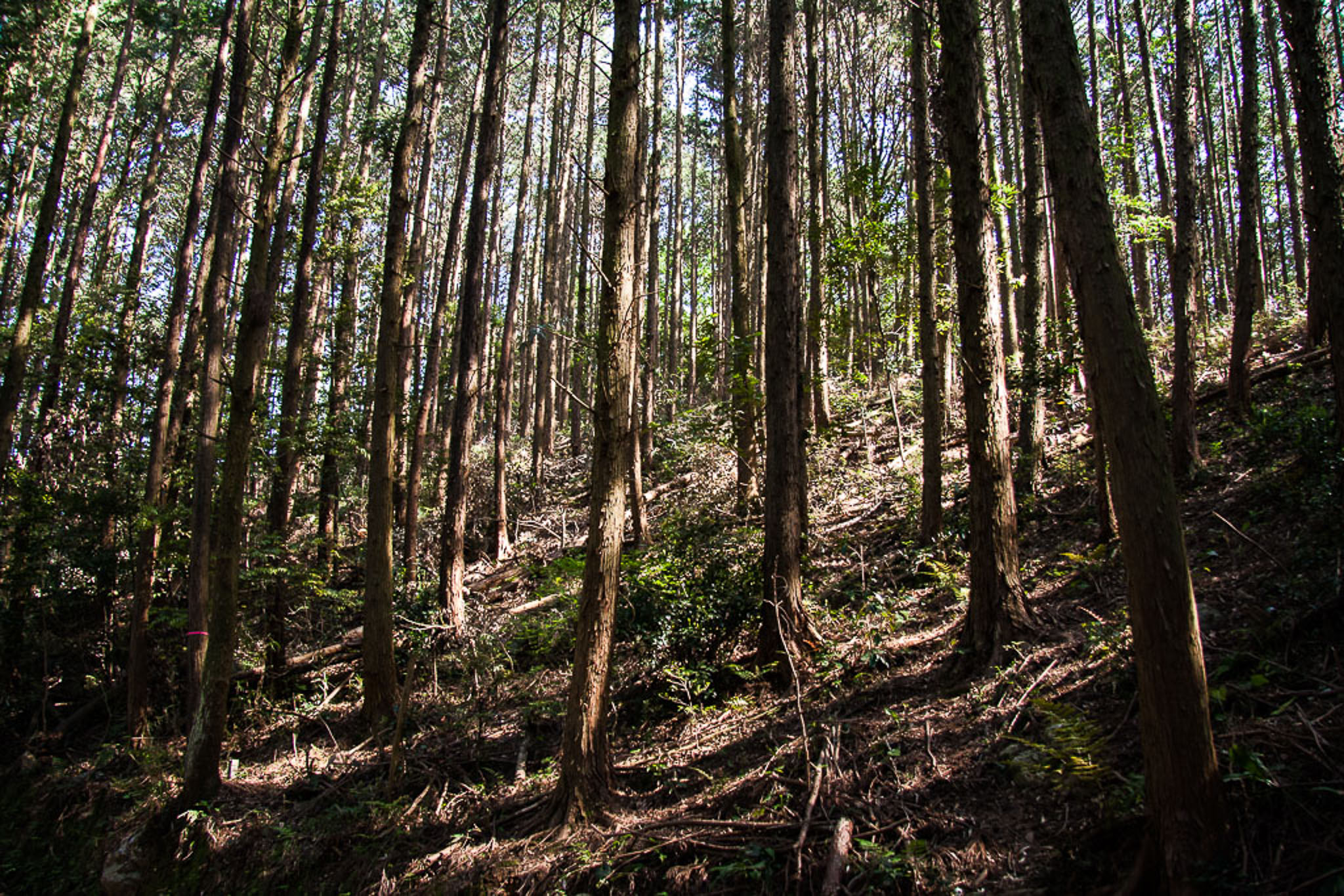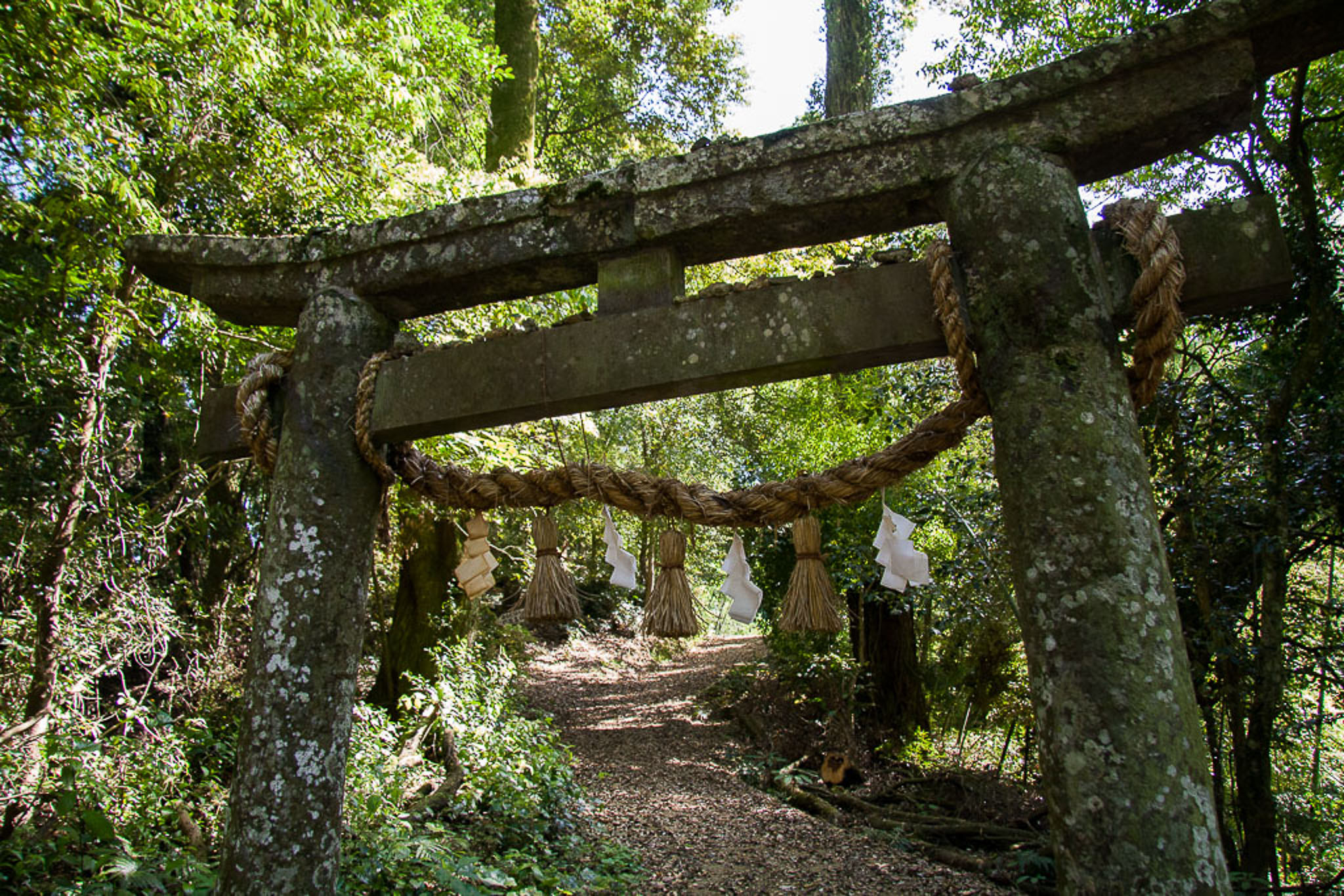 It was nice and peaceful walking through the trees, and quiet enough to hear that popping sound bamboo makes when it grows. I came to a shrine, where a narrow staircase led me down to the 7th cluster. There is a giant Nyorai statue there, with two attendants by his sides. It is known as the "Hidden Jizo".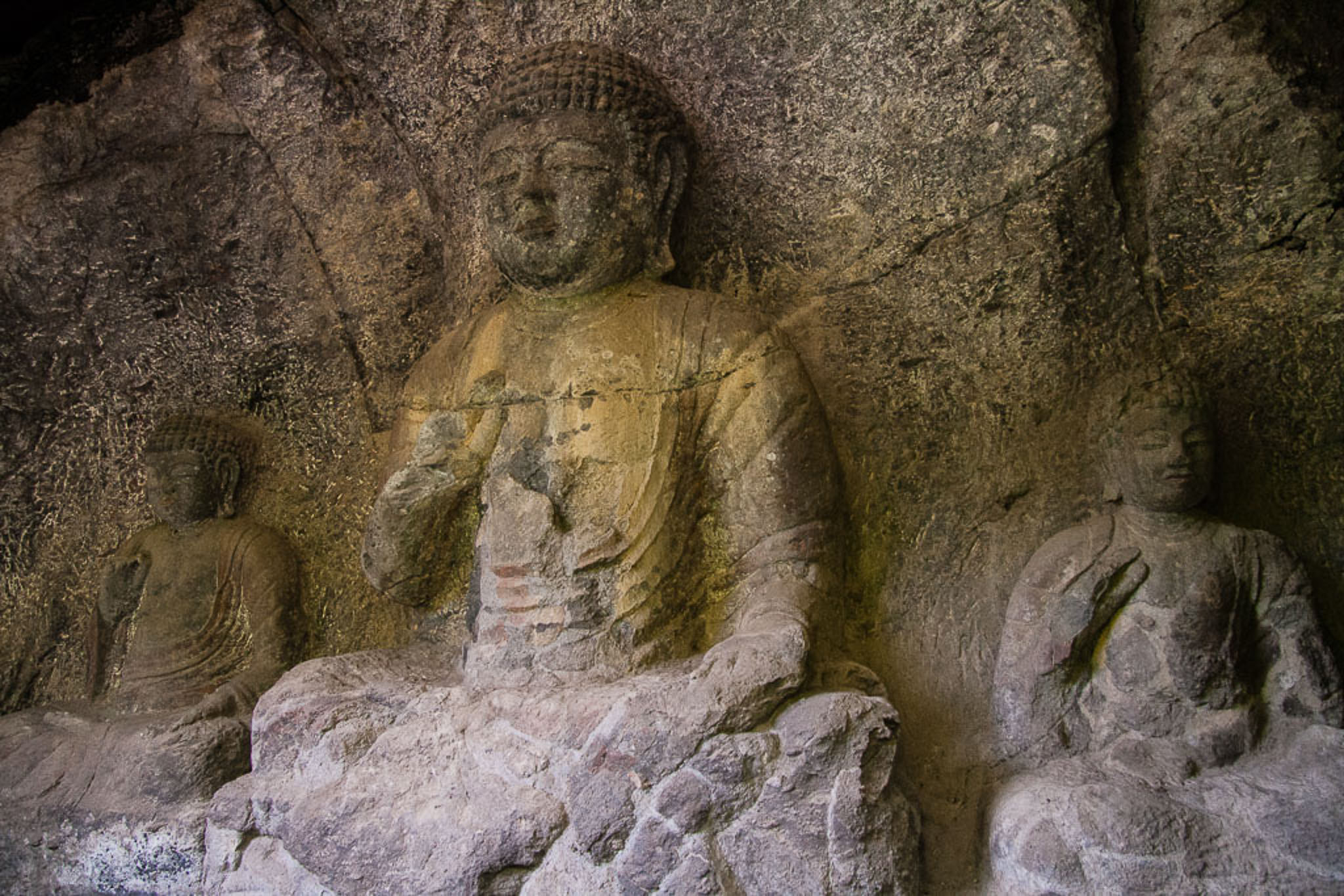 Further down the path and around a bend is the final cluster. According to the site's brochure, the center statue, Dainichi Nyorai, is regarded as the finest stone Buddha statue in Japan and is famous worldwide.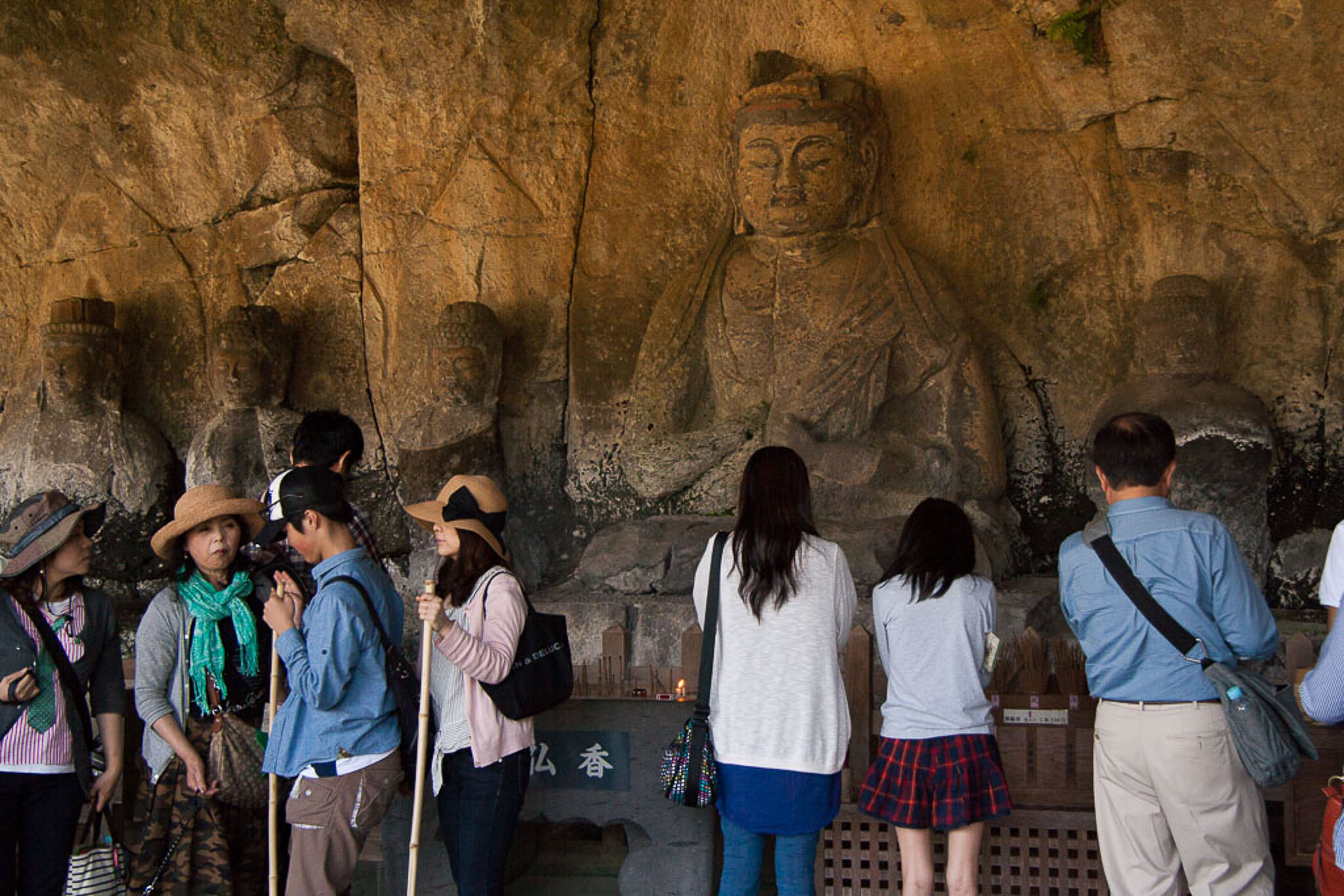 The last cluster also provides a nice view of the fields below, which you can walk through to visit the Mangatsuji Temple. There is also a lotus flower field in bloom from mid-July to mid-August. I took a slow walk back and popped into one of the gift shops for some browsing, and then it was time to hit the road again.
When I finally got home, I greeted my bed like an old friend, and collapsed into it with a smile; my little solo road trip around Oita was complete and, somehow, so was I.