Two Days in Chicago, Part 1
If you're a fan of the TV show Shameless, then you know that scene in the last episode of season 4 where Carl wheels Frank, who has just left hospital with his new liver, down the pier at North Avenue Beach. Against the backdrop of a polar vortex Chicago, Carl stops and asks, "Is this good?" Frank nods and says "Give me the bottle."
When I saw that, I wanted to go and stand on that pier and look out onto the most beautiful skyline I have ever seen.
Danielle had just been been to The Windy City in the summer, and wasn't keen on heading back in December because "I hope you know, it's even colder than New York." I did know, and I didn't care. I was going.
I had another reason to visit too – my friend, Kyle, has been living there for the past two years and I hadn't seen him since I left university.
In the end, she decided to come with me, and we flew out from La Guardia the night of Christmas Day.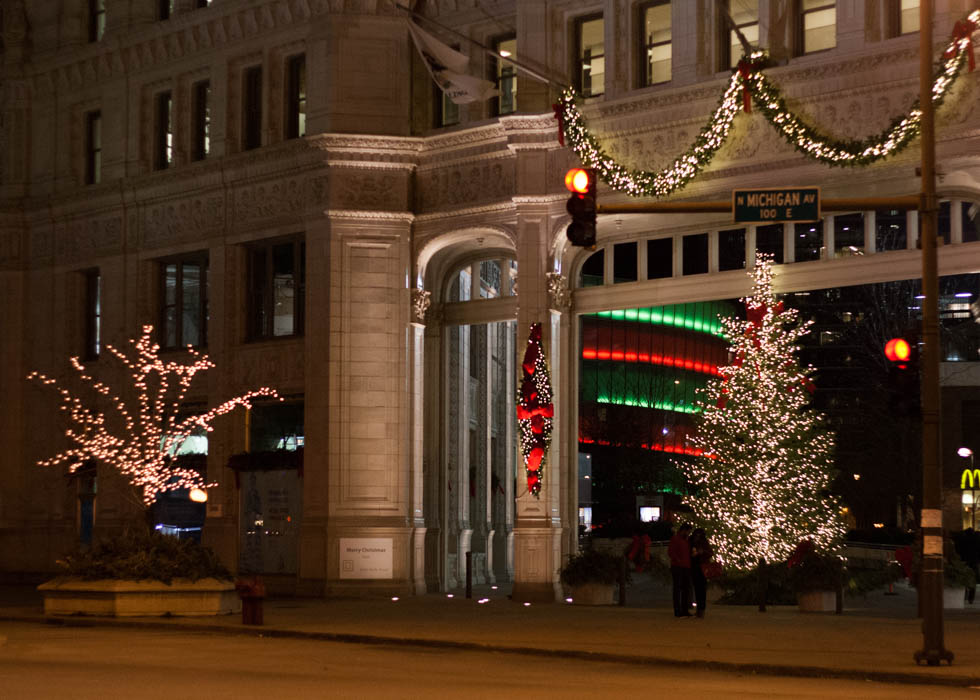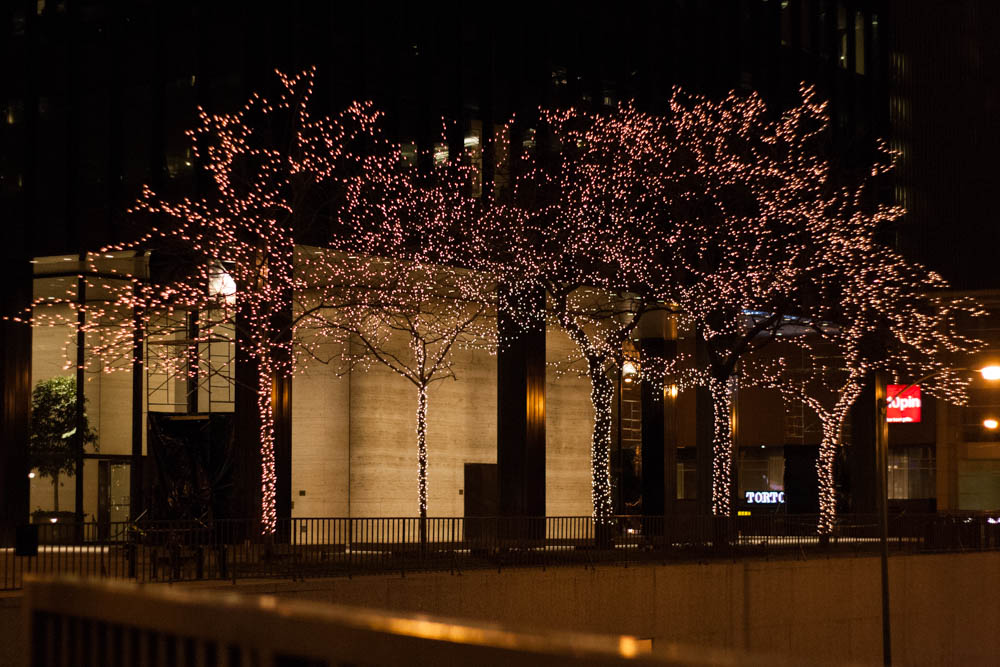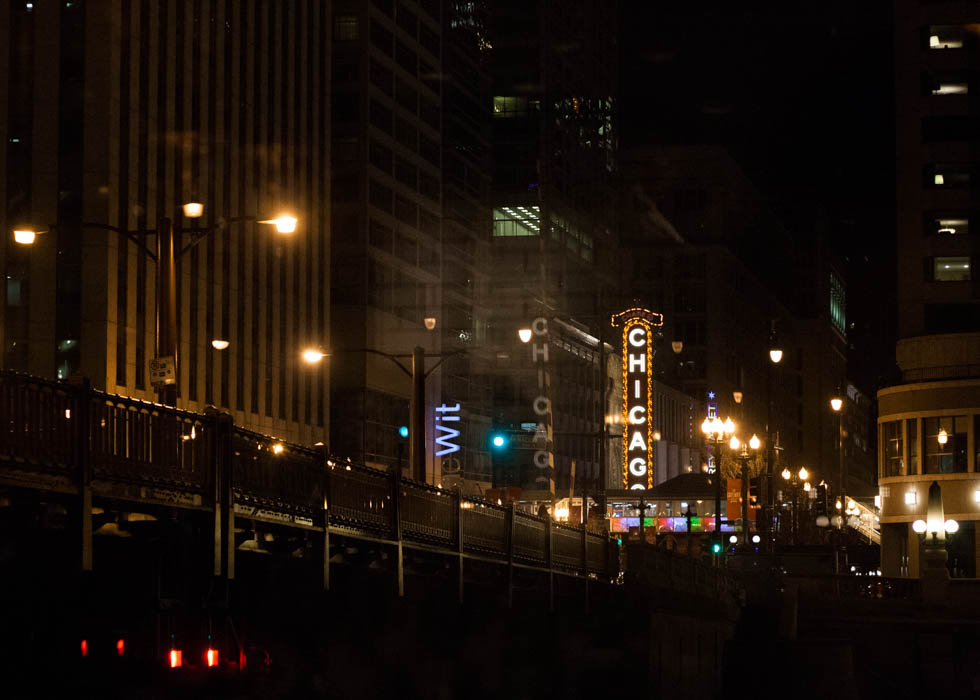 We had to call almost every restaurant on Mag Mile to find a place that was open. We ended up at Smith & Wollensky, seated next to the window overlooking the Chicago River, eating $15 burgers and chatting until we were the only patrons left. It was a good Christmas dinner.
The next day, we woke up to sunny skies, the first I had seen since I stepped foot on American soil.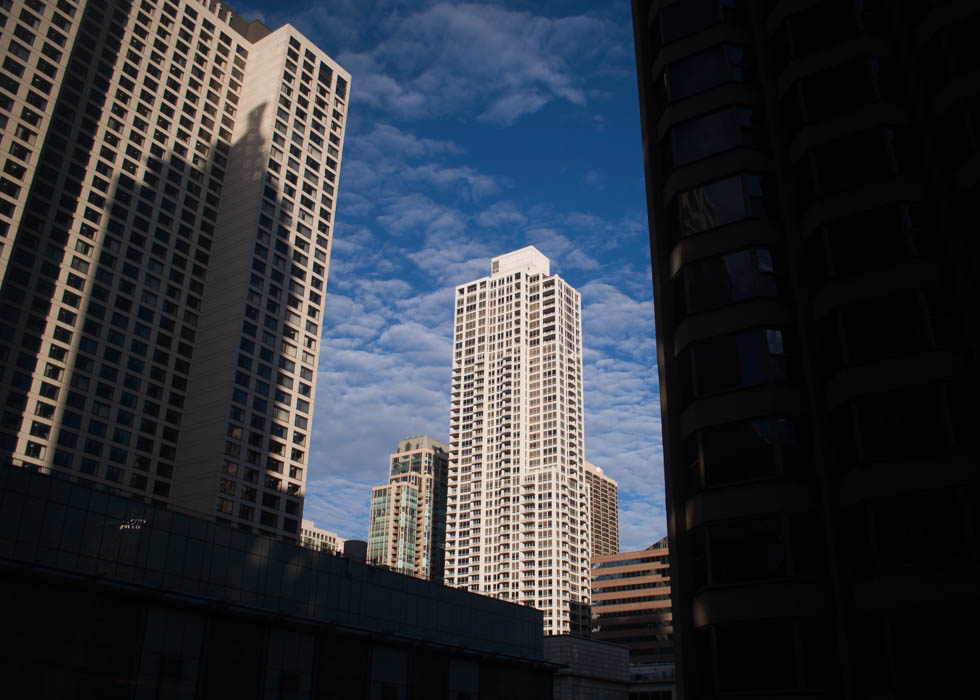 Kyle met us outside our hotel and we walked south to Willis Tower. When we got up to Skydeck, the windows were pretty dirty, so the view wasn't as great as it should have been.
Standing on The Ledge was pretty cool though, even though I almost fainted looking down – the glass box is 412.3 m (1,353 ft) up and juts out 1.3 m (4.3 ft) from the building. I may or may not have crawled out into it. It's quite the experience. But I'd be lying if I said I wasn't glad when we got back to ground again.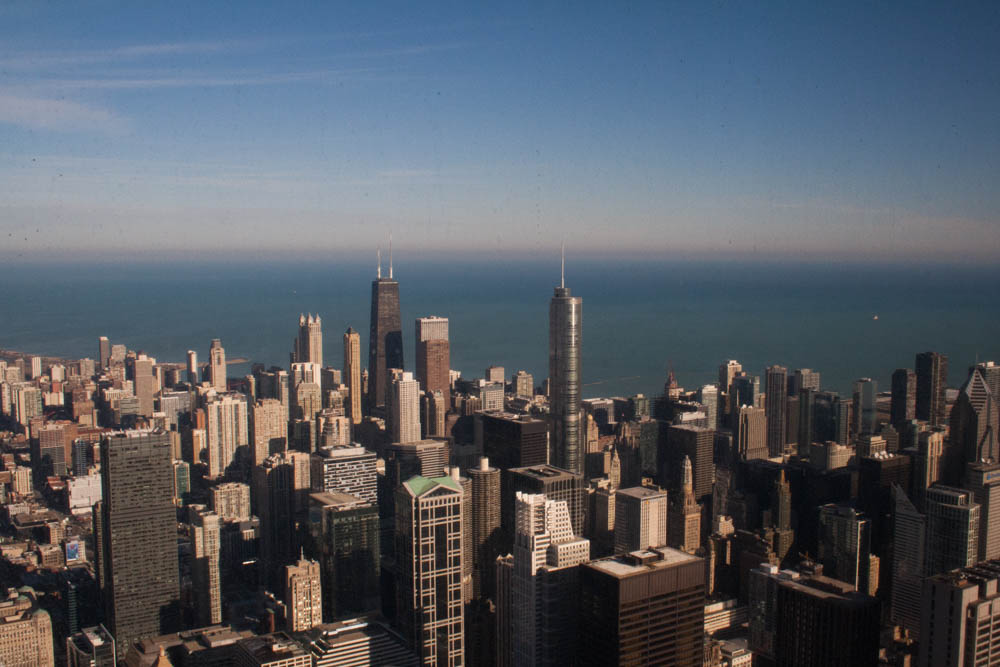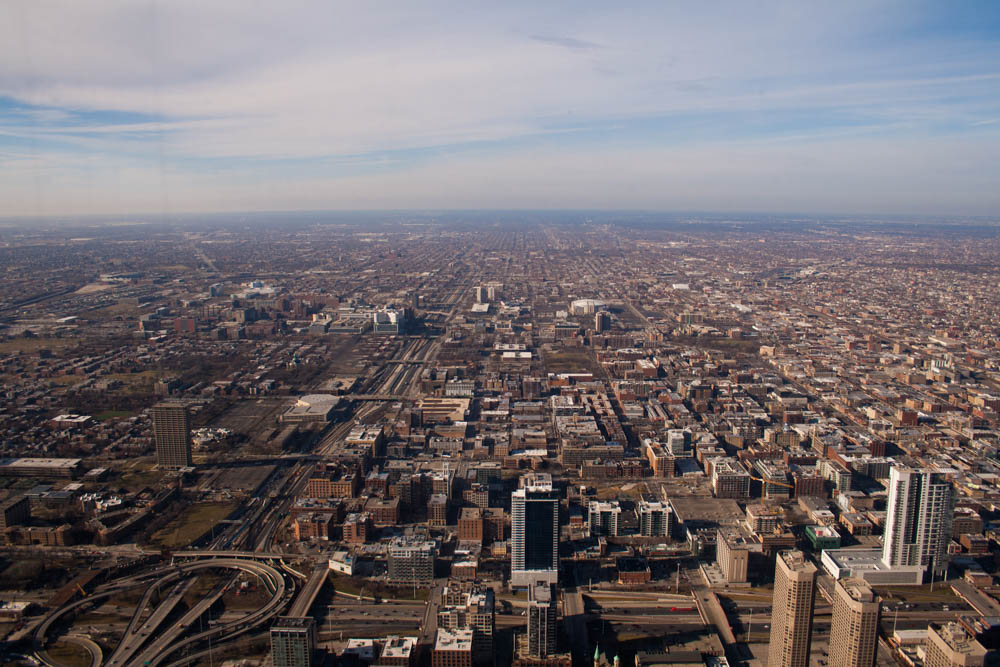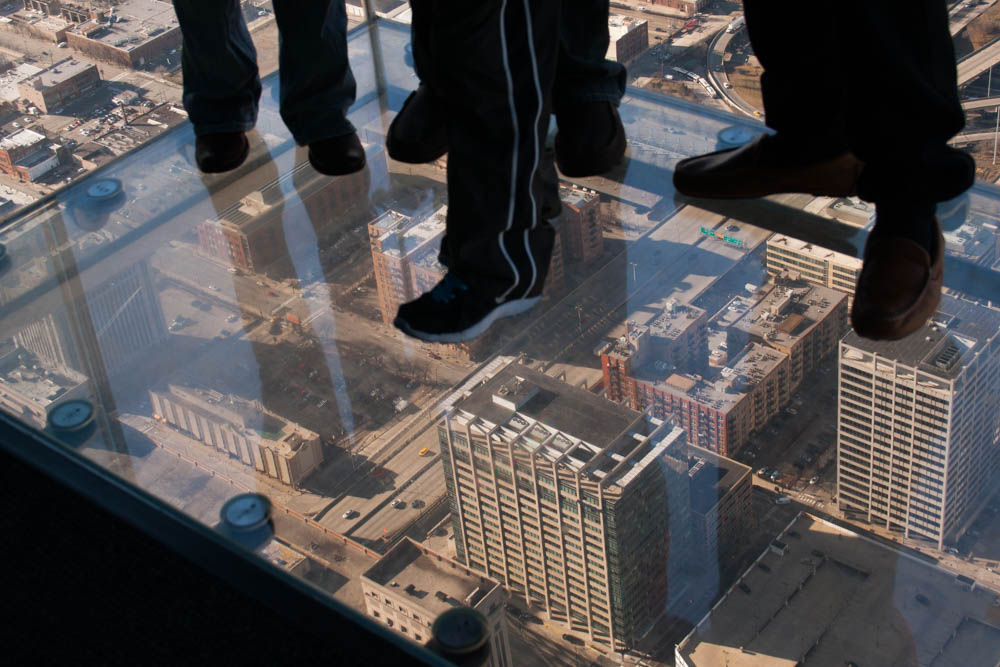 We walked the seven blocks to Michigan Avenue and tucked into a Pret a Manger for a bite to eat. They really make the best sandwiches. And their lemonade is amazing. And they have good wifi.
After lunch, we took a walk through Millennium Park to see its much-talked-about art installations and landscape designs. Starting at Crown Fountain, we made our way past Jaume Plensa's giant head statues up to Cloud Gate, or more affectionately known as The Bean.
The 110-ton stainless steel sculpture was designed by Anish Kapoor and has been a huge crowd-draw since its unveiling in 2004. At 10 m (33 ft) high and 20 m (66 ft) wide, it's seriously impressive, showcasing Chicago's skyline in a way that nothing else can. Man, it's really easy to be obsessed with that skyline.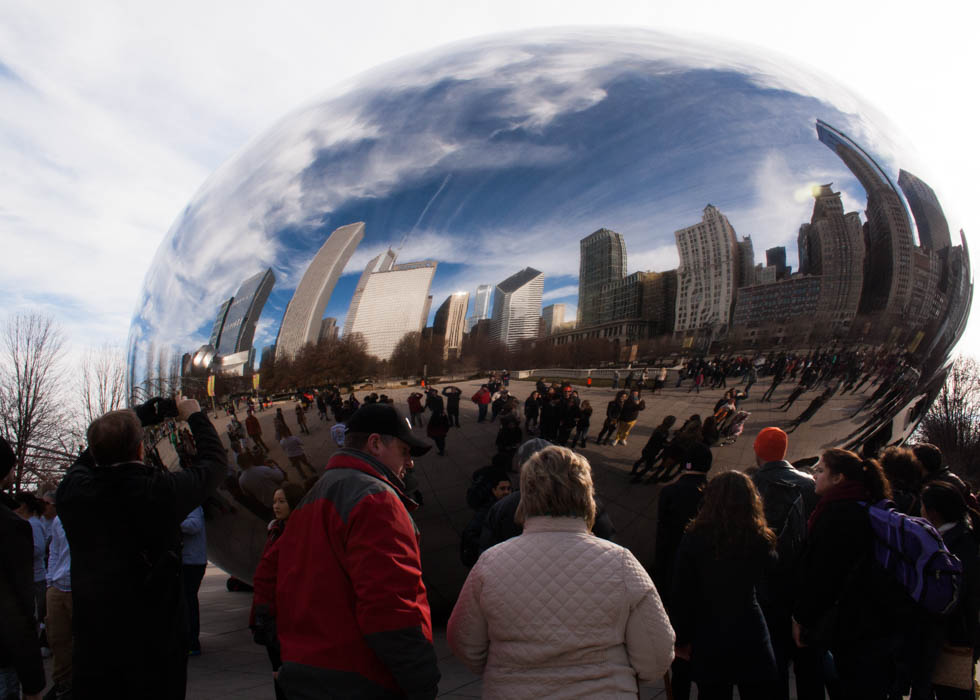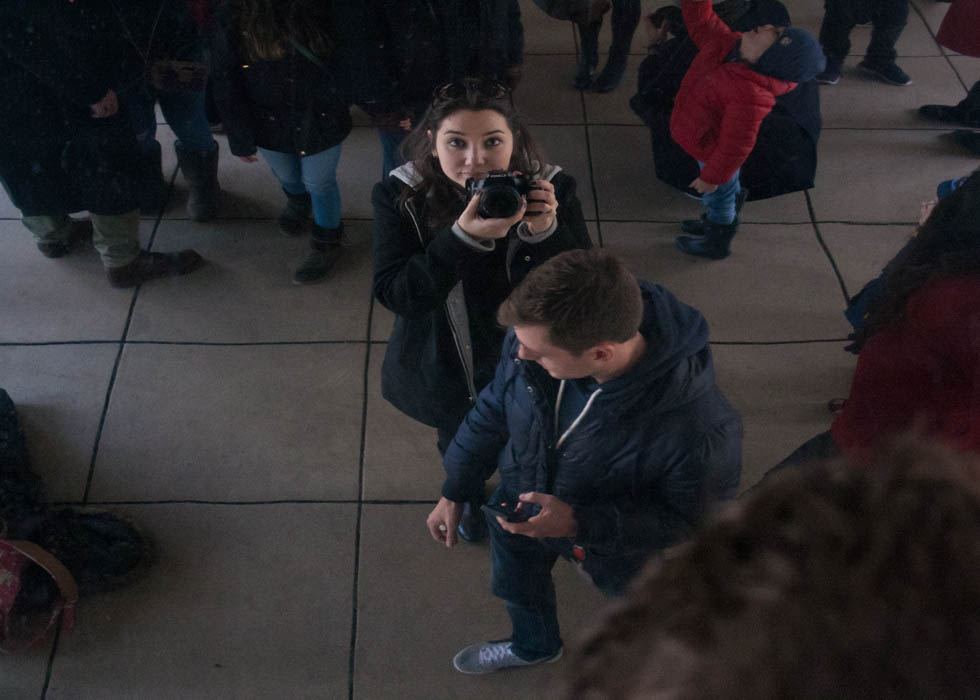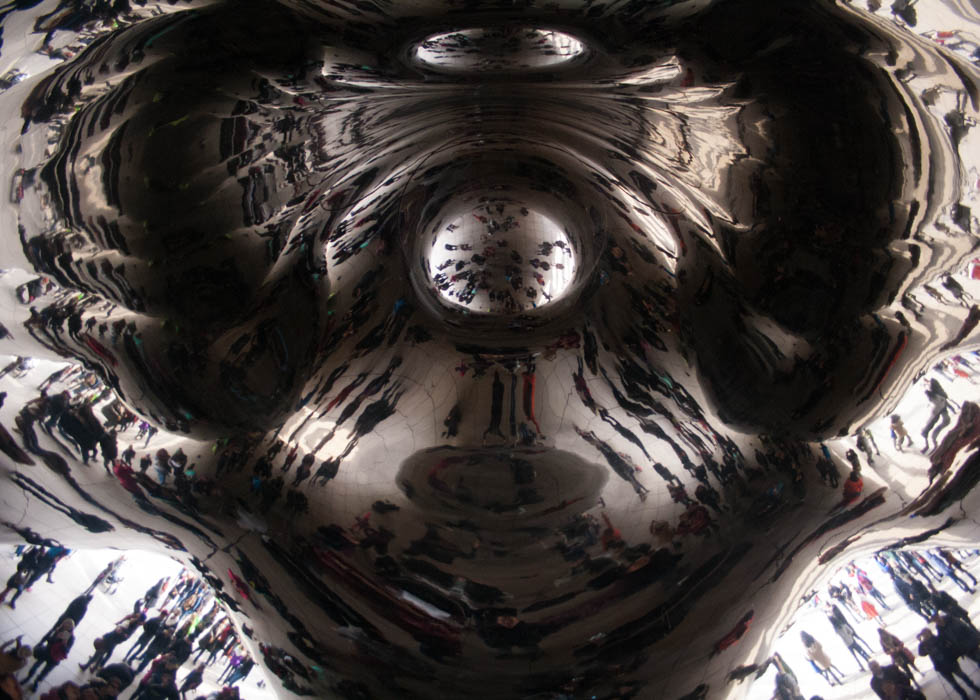 We walked past the Jay Pritzker Pavillion and up over the BP Bridge, and then down to Grant Park and around the Buckingham Fountain. It's off during the winter, but like I kept telling Kyle and Danielle, I can still appreciate dead, abandoned thing.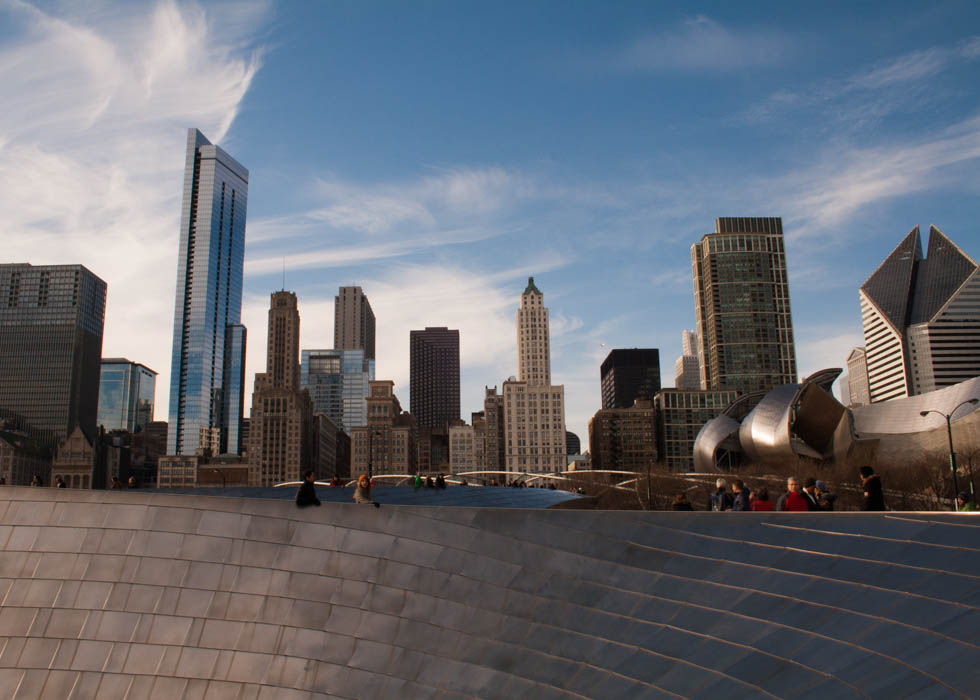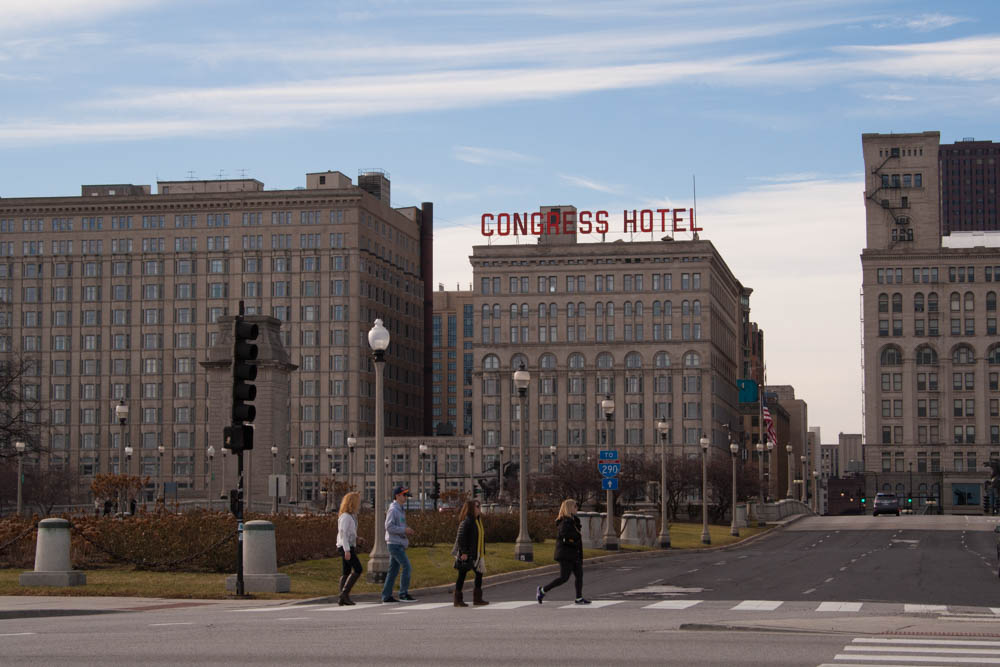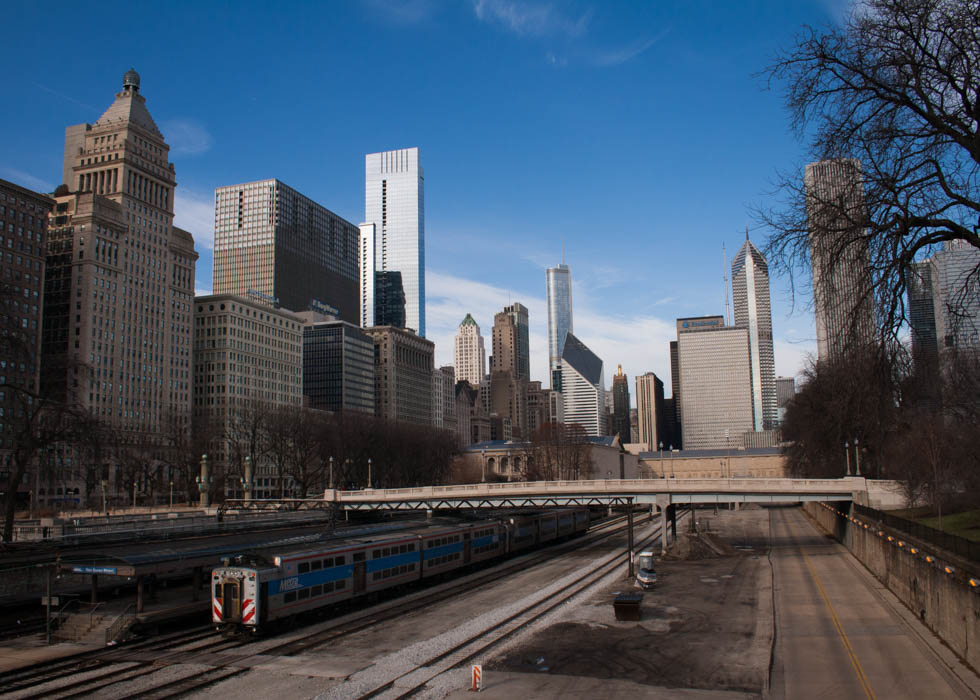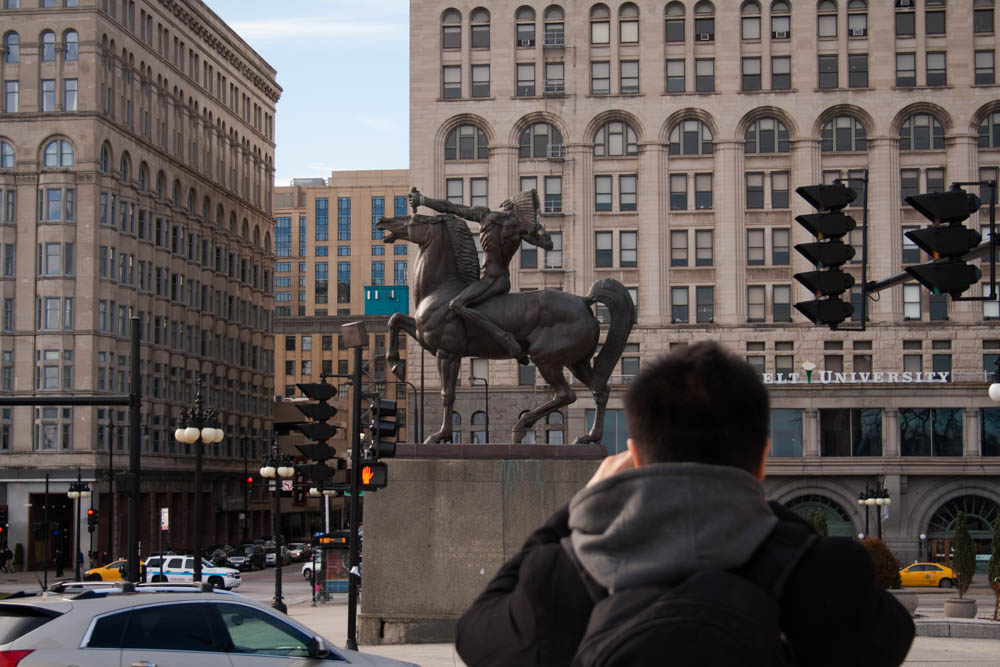 We walked west, and then back up Michigan Avenue, passing the Art Institute. Danielle wanted to see the gardens again, but they are also closed for the winter.
Then we caught a bus to North Avenue Beach, which is the only thing I really had on my list of places to see.
And then I stood on that pier and looked out onto the skyline, and in the last few hours of daylight, it was even more spectacular than I imagined.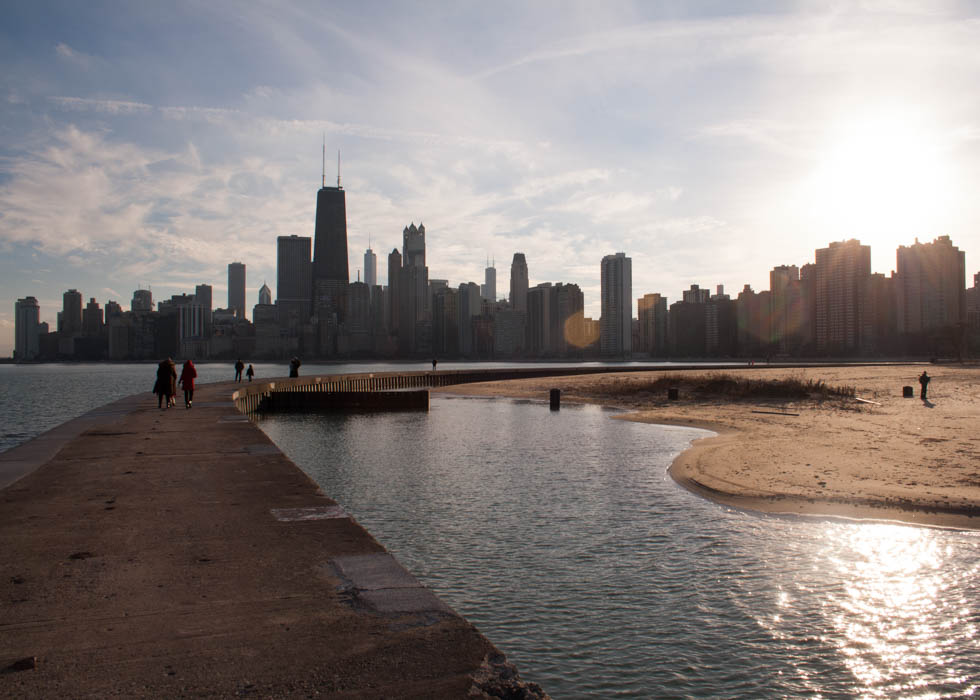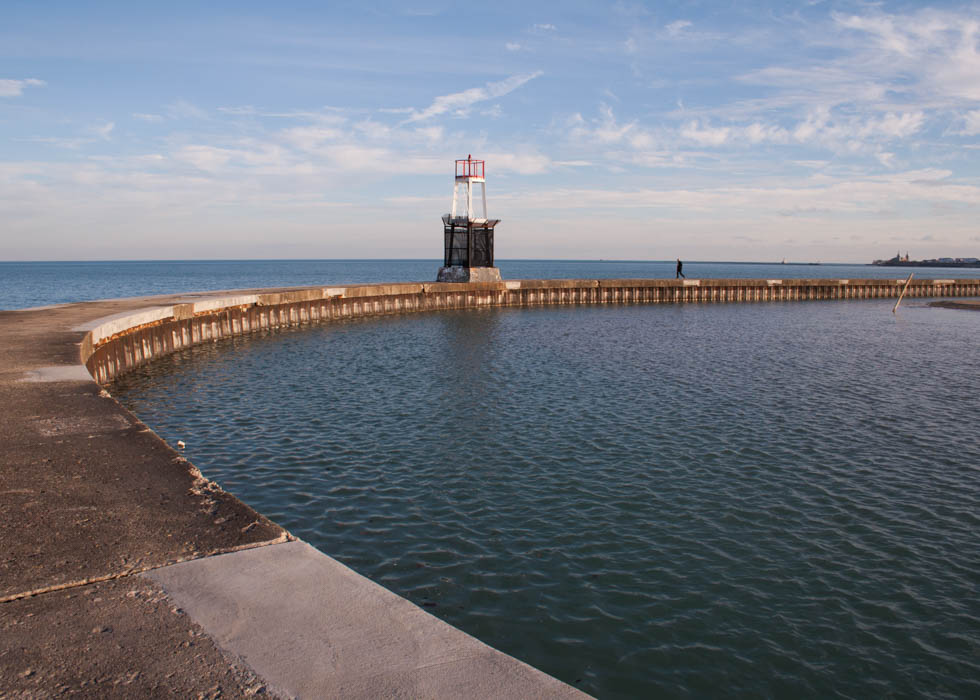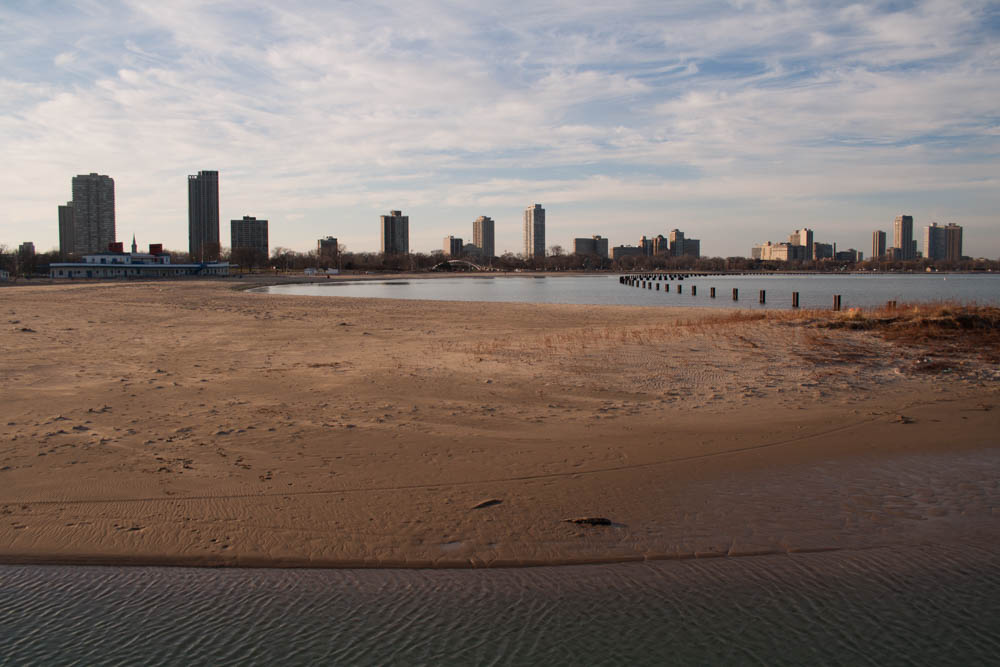 Related posts