Volcanic Island Sakurajima
I have never seen an active volcano in real life before, so when John reminded me that there was one just a 15 minute ferry ride away from where we would be spending the weekend, of course we had to go. Andrea had invited us to her birthday party in Kagoshima City on the Saturday night, so John flew down early on that morning and I drove down from Miyazaki to fetch him.
Just 40 minutes drive from Kagoshima Airport, Sakurajima (桜島)  is one of three volcanoes under a Level 3 alert by the JMA. At regular intervals, large amounts of ash and stones spew from its southern peak.
We navigated our way down to the parking lot of the ferry, and realised we had driven straight on to the boat! It was positively freezing up on deck, but we braved the wind long enough to snap a few photos. Fifteen minutes later, we were driving out the other end.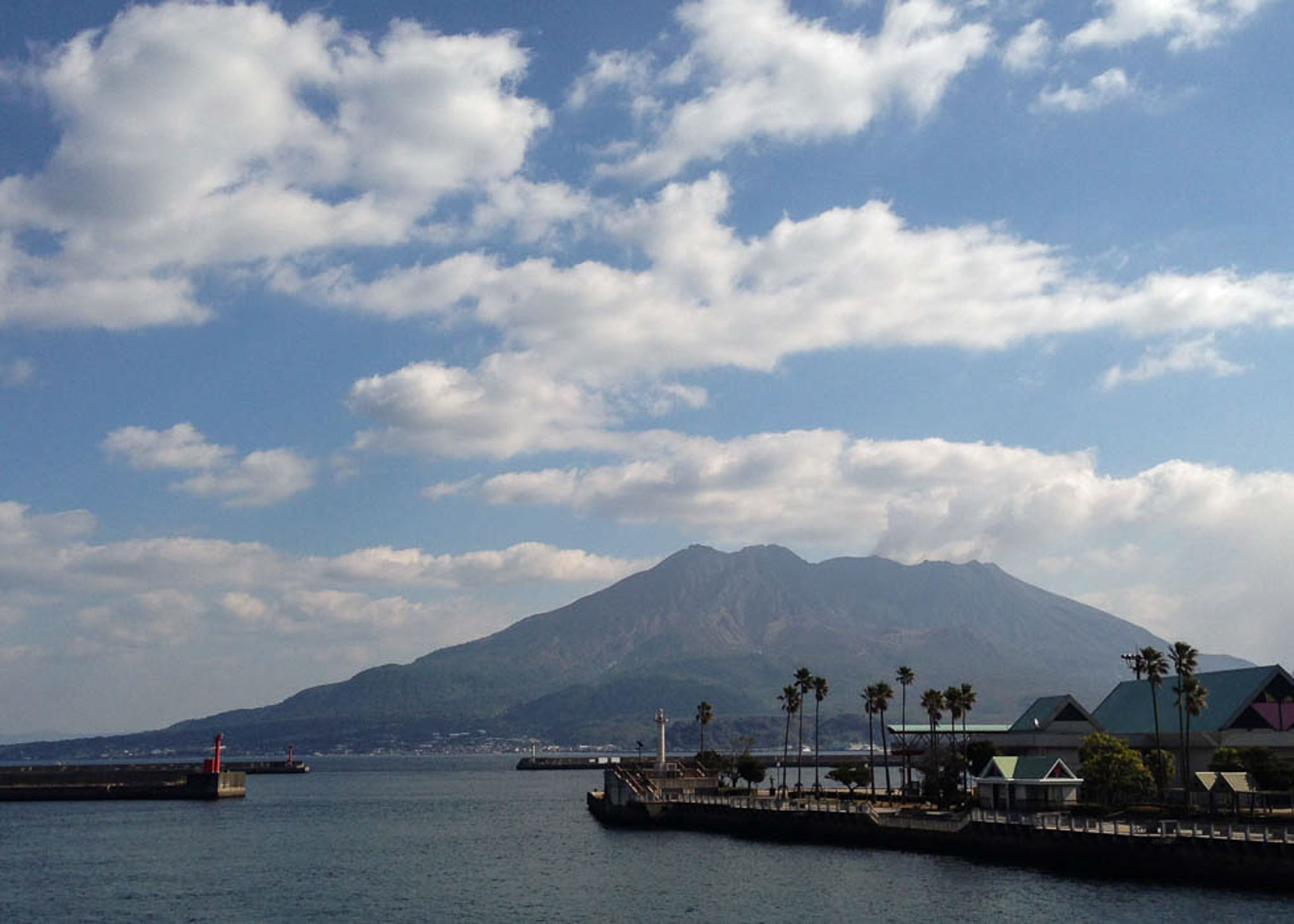 When John saw a sign for a dinosaur park, he swerved the car in its direction. When we got there, though, it was more play park than anything else. Other than a man walking his dog, we were the only people there, which sent me off with all the confidence of a 10-year-old (and the grace of a toddler) climbing on the fibreglass animals.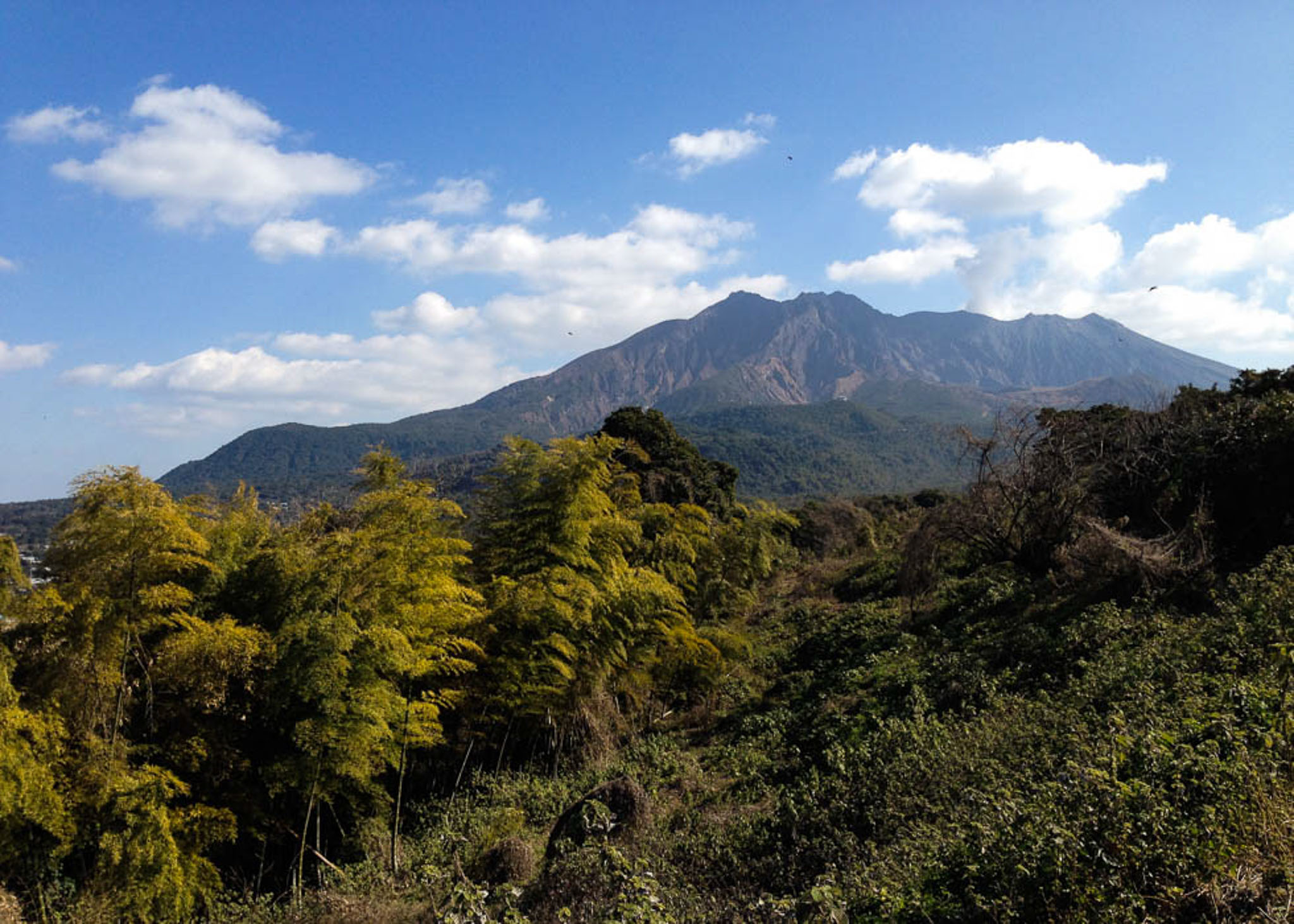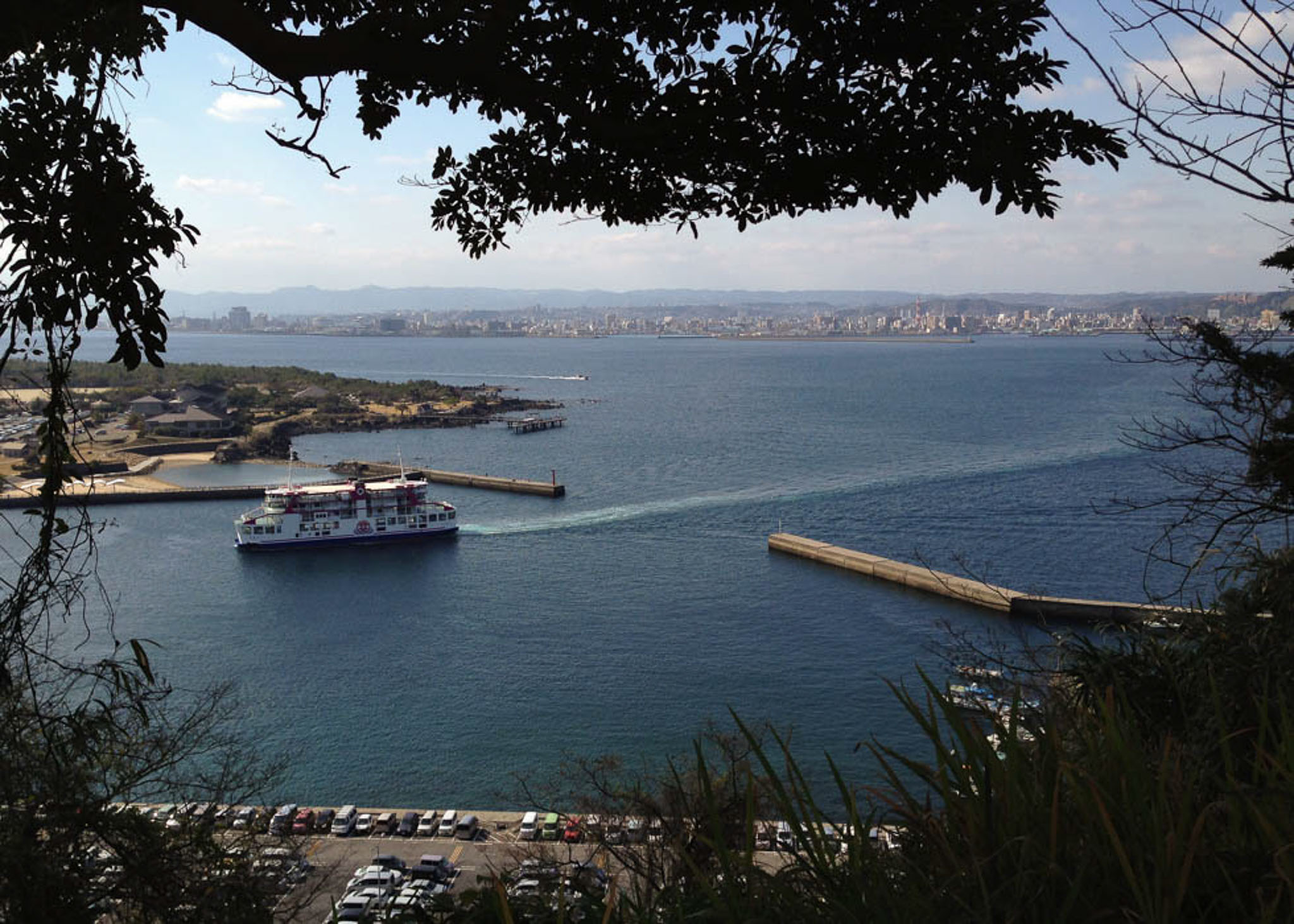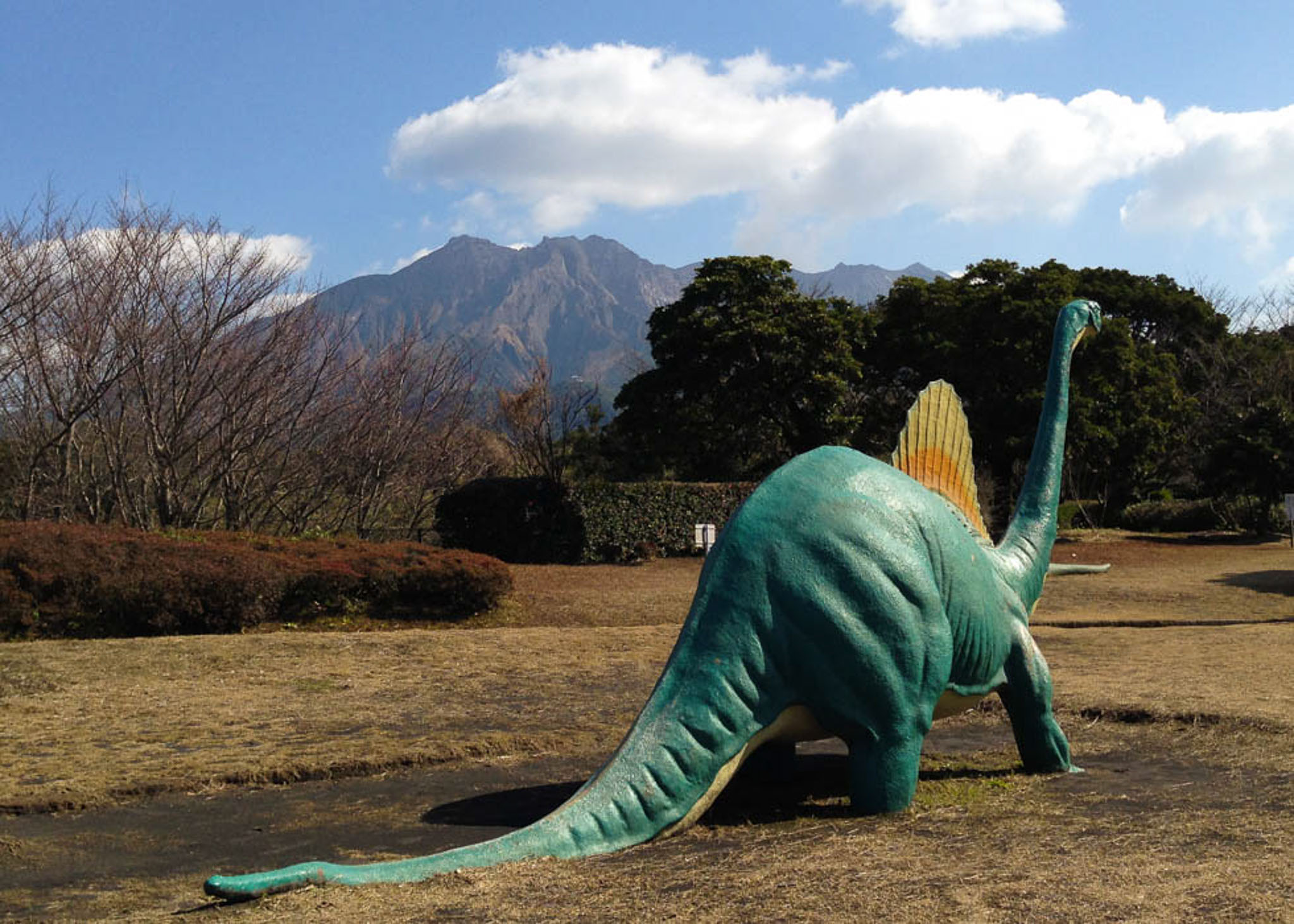 Our next stop was Yunohira Observatory. Admission-free, the two-level building provides a 360º view of a lava field, surrounding mountains, the port of Sakurajima and Kagoshima City. It's also the closest you can get to the vent of the volcano, other than going rogue and climbing up to it yourself. Which is highly unrecommended, by the way.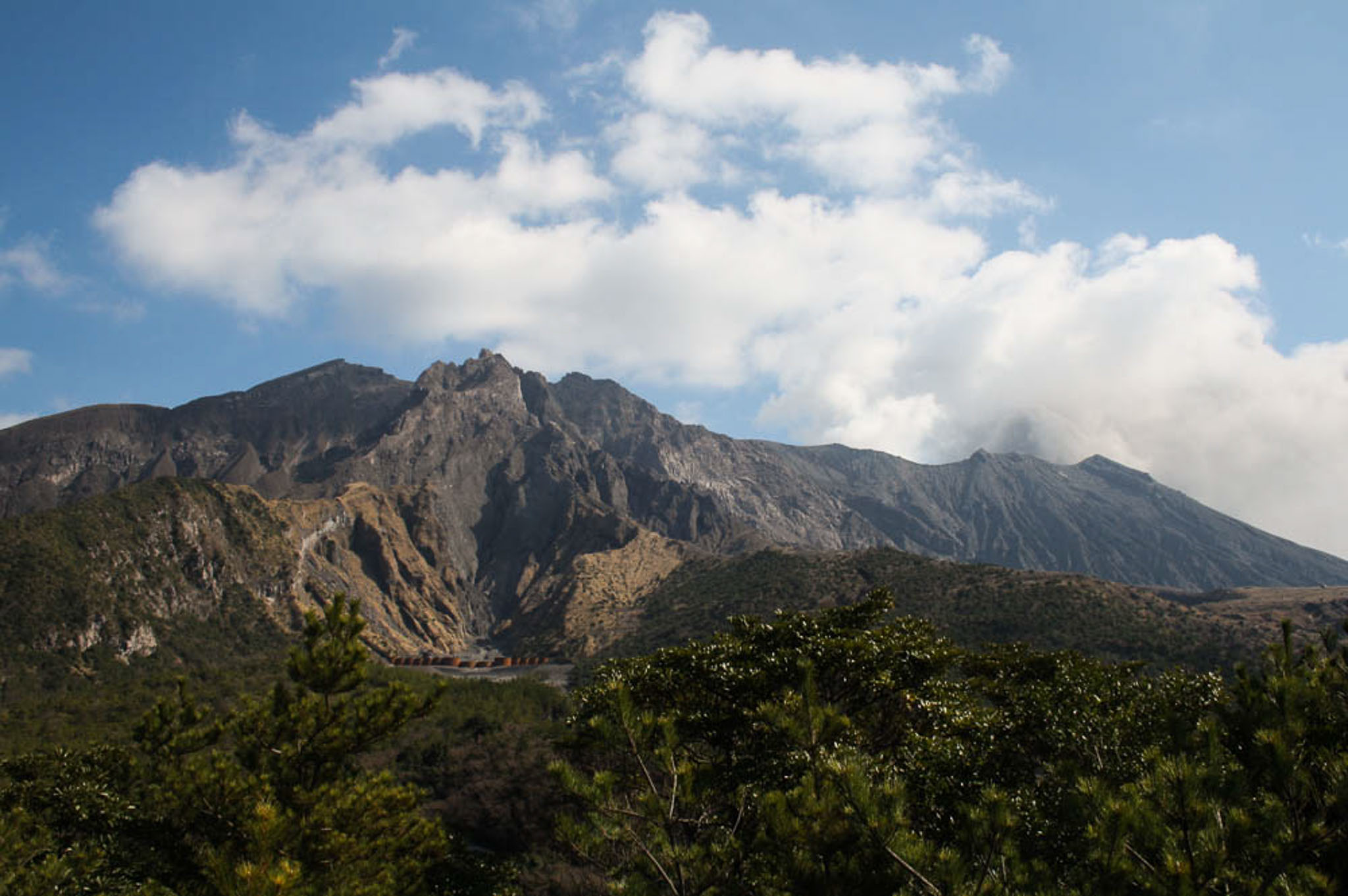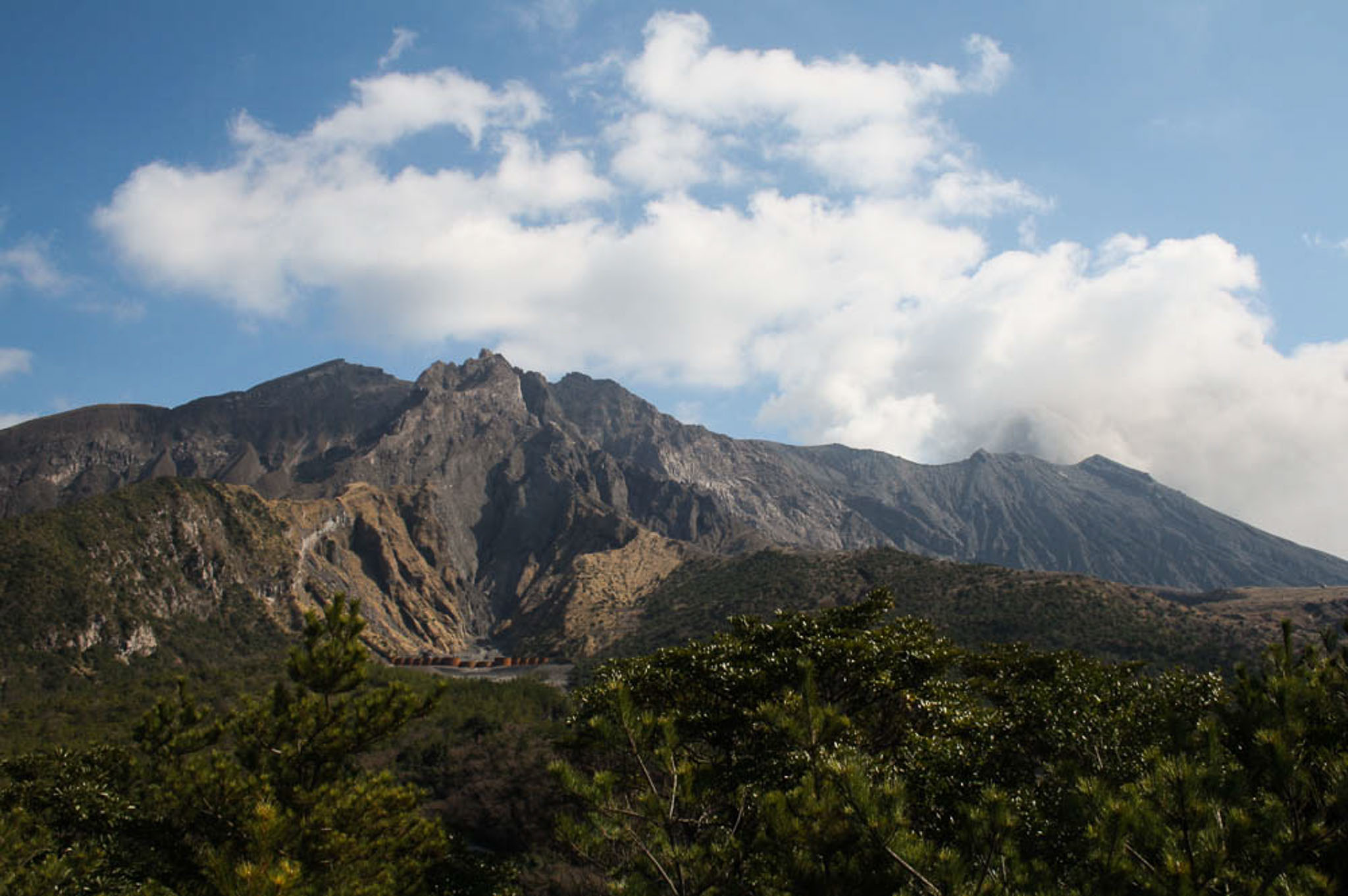 I was ready to have my first onsen experience in Japan, so we decided to check out one nearby that I had read about in an awesome online catalog of all the hot springs in Kagoshima. They had private rooms, which was the real selling point for me. I'm still not brave enough to do the whole naked-in-front-of-strangers thing yet. I get stared at enough with my clothes on. And not in a good way.
The onsen wasn't fancy, but it was pleasant and reasonably priced, and I got to check it off bucket list. The manager came running after us on the way to the car and put an armful of mikan into our hands. It's the little things, you know.
I was finished after the onsen – I had to fight to keep my eyes open on the ferry ride back, but John managed to snap this photo for me: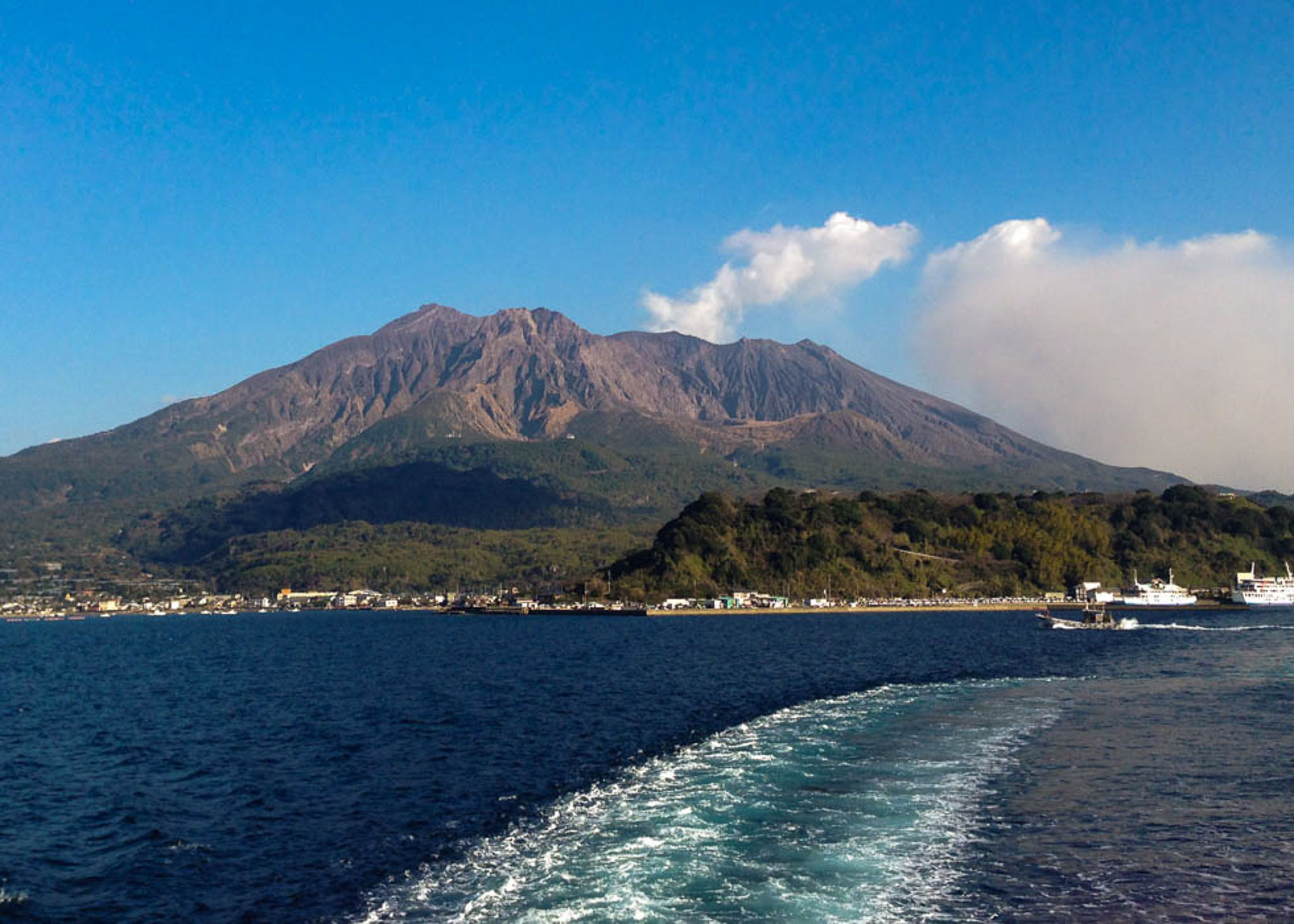 After we checked into the hotel, I collapsed on the bed and only woke up an hour later, just in time to get ready for Andrea's shindig. In our finest feathers, faux fur and headbands,  we strutted down the streets of Tenmonkan like the Gatsby and Daisy we are.
Okay, that's not entirely true. I was freaking out because I felt entirely ridiculous walking around in an era costume when everyone else was in jeans. But it was nothing a little wine and punch couldn't fix.
After a much needed hangover breakfast the next morning, we drove straight to the airport. They have a cute little aviation museum we checked out. Not bad if you need to kill some time.
And then John was off, and I got onto the highway, cursing that bloody wine and punch all 153 kilometres home.